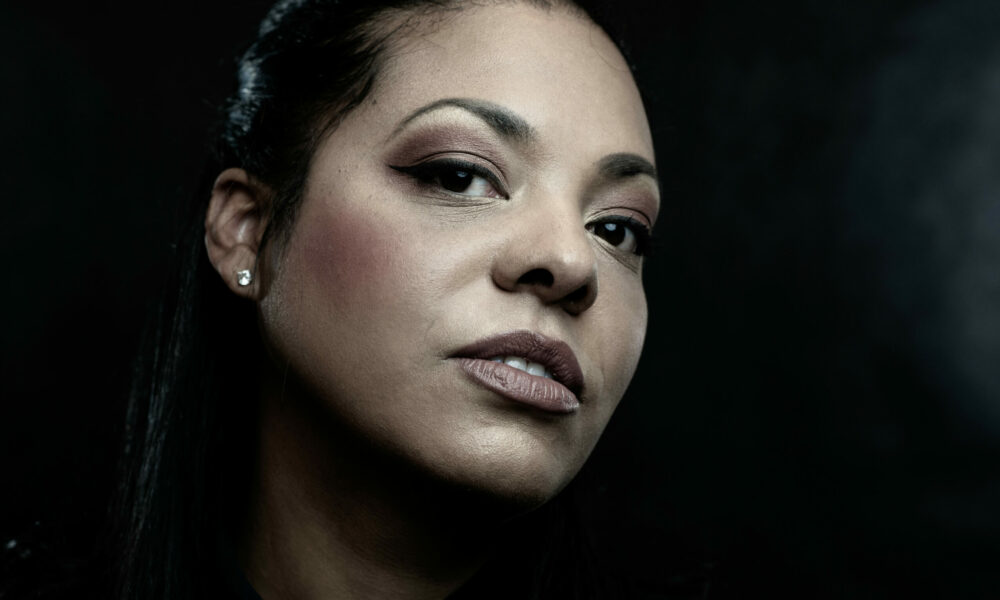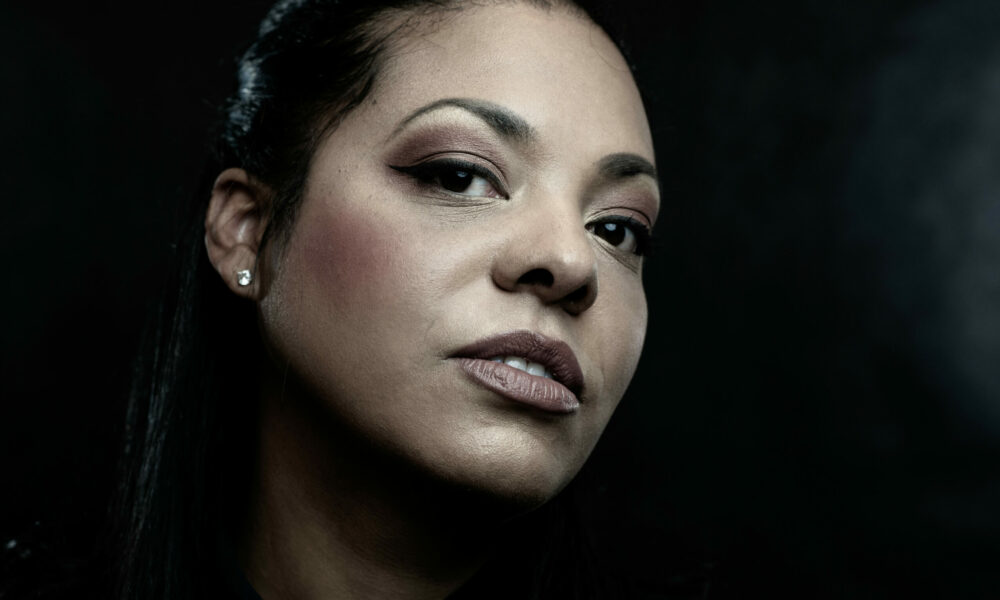 We are thrilled to be connecting with Ashley Alves again. Ashley is a Designer, Founder, CEO of Ashley Alves Collection and is also a content partner. Content partners help Voyage in so many ways from spreading the word about the work that we do, sponsoring our mission and collaborating with us on content like this. Check out our conversation with Ashley below.
Ashley, it's been too long since we last connected. Thanks so much for taking the time to share your thoughts with our community again. Some readers might have missed our prior conversations, so maybe you can kick things off for us with a quick intro?
My name is Ashley, and I am the Designer, Founder and CEO of Ashley Alves Collection. Ashley Alves Collection is a sustainable brand created on the belief that nature, art, and fashion can come together to help restore the balance between our planet and humanity's impact on it. My goal as a designer is to produce items that infuse opulence and glamour into the sustainability initiative.
What is your work process? How do you balance work, life, and family?
Everyone has a unique way to work. Once you identify your "creative power," it becomes the secret behind your success. It took me years to determine the best work process for myself, but ultimately, I discovered that I am much more successful when I do everything in balance. I believe a balanced life makes you more of a valuable asset. As an overstimulated creative being constantly pulled in multiple directions, it is critical to create downtime. Having these moments of relaxation or meditation allow the brain to reset and effectively achieve greater efficiencies and higher levels of professional productivity. As an entrepreneur, I definitely have some non-negotiable terms within my work / life / family pie chart. During work time it is essential I am undisturbed, hyper focused, and super productive to eliminate a possible overflow into the other segments. Nothing in life is perfect, but it is always malleable. Giving yourself boundaries and creating standards in each segment of the chart will help you delegate and determine the opportunities to pursue and the opportunities to let pass. Not every opportunity is a favorable opportunity. Be sure you only exert energy into opportunities or partnerships that are in alignment with your trajectory as an entrepreneur, leader and disruptor in your industry. — Oh yes, and don't forget! Once you have completed a goal, it always feels goods to give yourself a little treat!
You've spoken about how it's important to love the work you do? Can you talk to us about this?
Prosperity succeeds purpose and passion. According to Merriam-Webster, passion is literally defined as the act of suffering for something you love. It is a fundamental requirement to love the work you do to be passionately fruitful in your field. As a business owner, you will go through countless ups and downs. If you do not love what you are doing then you will never have the stamina to cross the finish line. Every business is born like a newborn infant. It requires love, nurturing, and non-stop care. Since the conception of Ashley Alves Collection, I have prioritized a value system called the three P's, People — Planet — Profit, in that order. The business model alone is an act of love. It is a constant source of inspiration, and a reminder of the greater purpose and mission at the core of the brand. It is based on a belief that profit should be the result of time, love, and care invested. Think of it like this. A successful business is more than often a beneficiary of the law of attraction. When you love what you do, others will love what you do in return. The modern consumer is the most sophisticated, educated, and conscious shopper of any era. Their belief-driven buying is gaining serious momentum as a movement. Consumers are supporting brands that are aligned with their values. They secretly crave connection in an emotionless tech-savvy world; thus, shopping has become social activism. A consumer's purchases are directly linked to their tribal belief system. Consumers are looking for entrepreneurs that passionate, inspirational, and driven by more than just profit. Entrepreneurs that love what they do shine a light into the universe that draws their tribe to them.
How does your product define quality and exclusivity?
Ashley Alves Collection defines quality and exclusivity through the use of eclectic antique textiles, ornate hardware, impeccable finishings, and innovative plant-based leather alternatives that adorn each finished piece. Our coveted handbags are constructed with Piñatex®, a plant-based leather alternative, in conjunction with up-cycled antique textiles. But Ashley Alves Collection doesn't just create handbags. We create an experience. The amount of time and love invested into each bag places them in a category of their own. Since 2015, I have meticulously executed each stage by hand: sketching, pattern drafting, dyeing, cutting, pricking, gluing, sewing, assembly, and final finishes. I obsess over the history behind the fabrics I find, and I use them to weave a narrative of culture and nature throughout the entire collection. The antique textiles I source represent an era when the fashion industry flourished with celebrated textile artisans. I pay homage to those century-old textile artists by carrying their lush textiles into a new century. Each bag is a work of art, wearable, practical, but still incredibly exclusive.
What do you predict the future of your industry will be post pandemic?
Like many industries, fashion has suffered severely from the pandemic and it will take a significant amount of time for the market to recover. Understandably, the demand for non-essential goods has taken a back seat to the urgent needs of consumers worldwide. Ultimately, for a small business in fashion, surviving the pandemic will be dependent on productive restructuring in the down time. There is no better time than now to reset, refocus, and revamp your business model. The pandemic has given consumers an acute awareness of the global issues and humanitarian crises that have plagued the fashion industry for decades. How brands respond to this call for action will determine how they land on their feet post pandemic. Not everyone will make it through the pandemic but those that do will reshape the industry for years to come. There is significant post-pandemic promise for a sustainable artisan brand like Ashley Alves Collection. Consumers have an increased desire to obtain ecological luxury solutions that with fit their reawakened beliefs and ideals cultivated during the isolation of the pandemic. I have found that customers want to invest their hard-earned money in brands that are willing to be transparent through every step of the production process. Post-pandemic, Ashley Alves Collection will be focusing on made to order items and elevated personalization. This has been a huge request from customers anticipating a post pandemic world. Consumers find value in customizable gifts and unique product offerings. As a result of the pandemic, consumers have experienced a heightened sense of self-awareness, self-love, and sentiment for family and friends. These sentiments will remain a driving force behind sales beyond the pandemic.
If you could provide the younger version of yourself a piece of advice, what would it be?
I think the most important would be to practice patience. I would tell the younger version of myself to exercise patience now, so she doesn't get frustrated later. We live in an era of instant everything: instant success, instant gratification, and instant prosperity. Perfection is not instant. It takes time, investment, sacrifice, and humility. When you force anything that requires patience, you will reap the inconvenience of having to do it over later. In business this could mean an entire relaunch of a product line or a full-on rebrand. When I first started Ashley Alves Collection in 2015, I was so focused on the deadline that sometimes I would overlook the most significant aspect of the business — the product. The lack of complexity in some of the designs compromised the initial vision, and I live with that regret every day. Your brand is your reputation. Do not jeopardize your brand over a deadline. Grapes don't become wine without time. Artisan fashion is the same.
Can you share a unique customer story from the pandemic that kept you inspired as a small business owner?
As we all know; the pandemic presented many challenges for small businesses owners. This was especially true for creative passion entities worldwide. The pain of the unknown is a debilitating seesaw of emotions. It was in the lowest moments of uncertainty that I would attain a sparkling miracle that would carry my wounded creative spirit to the next beloved creation. One unique customer story comes to mind when I think of inspiration in the pandemic. A new website subscriber from New Jersey had reached out to me via email. Each email embodied questions related to pricing, shipping, and import tariffs. After each response, she would divulge more and more information related to her purchasing needs. She was searching for the perfect birthday gift for her sister living in the Netherlands. Prior to the pandemic, her entire family had plans to be in the Netherlands for the special day. She needed just the right gift to make up for the absence of family. After about three day of communication, she made her decision on the ideal custom piece. The entire family chipped in to purchase the custom creation together. I worked on the handbag design over a period of three weeks. Prior to shipping it to the Netherlands, I sent her photos of the finished product, birthday card, and birthday-worthy packaging. She was floored by the presentation. I will never forget that feeling of relief to have surpassed her expectation. The gift arrived just in time for her sister's Zoom birthday party. This order was truly a great experience in that it helped reunite family across the globe. I am so thankful to have been entrusted with such a special request and responsibility.
Alright, so before we go, how can our readers connect with you to learn more and show support?
Ashley Alves Collection is committed to offering exclusive sustainable luxuries worldwide. And Yes! – We offer complimentary worldwide shipping! Your readers may learn more about the unique genealogy of our products and shop the collection at www.AshleyAlvesCollection.com.
Contact Info:
Image Credits
Photography Credit: Redon Dublin Malanda