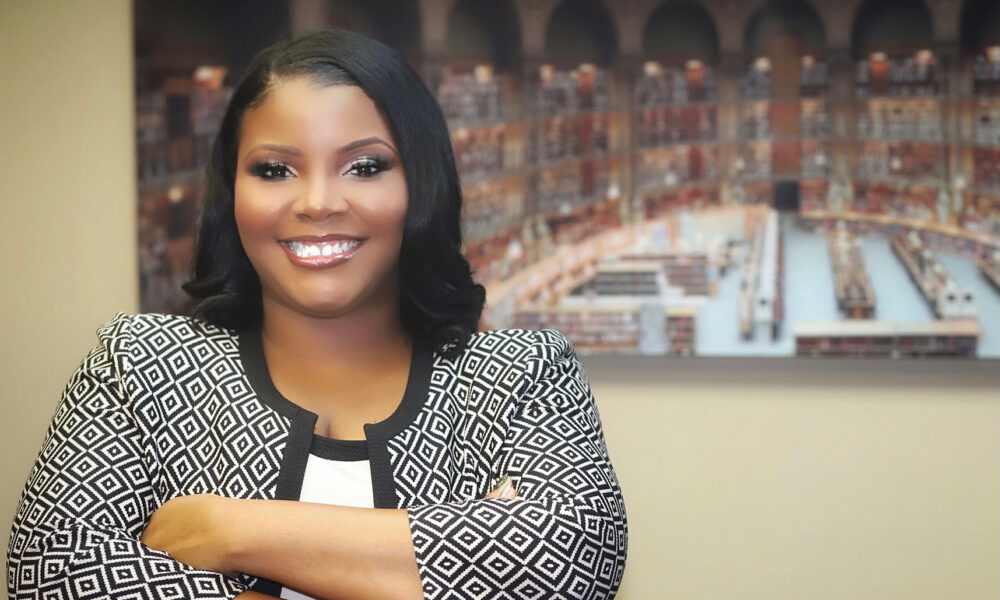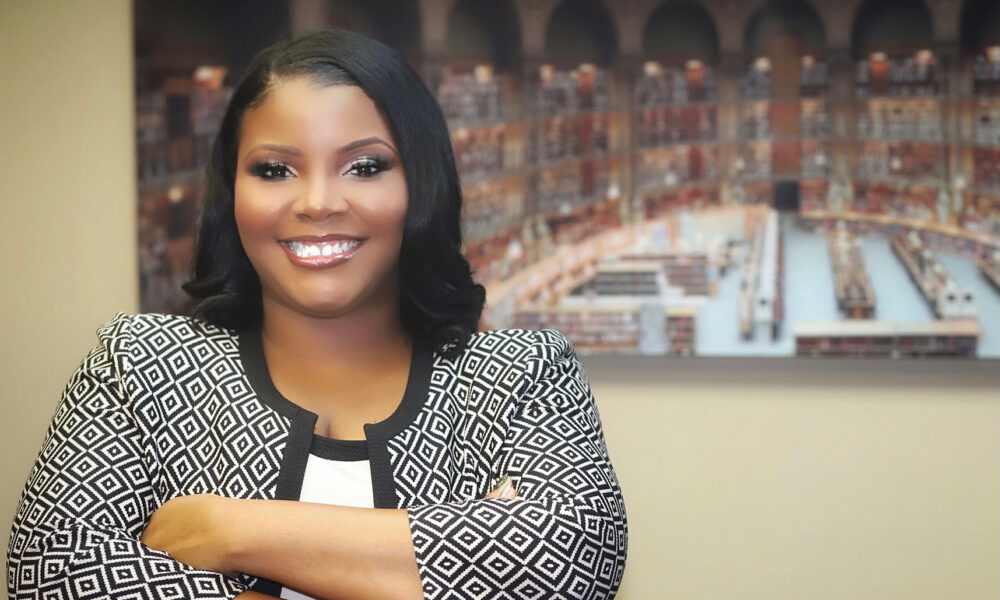 We are thrilled to be connecting with Ashley Black again. Ashley is an Attorney and is also a content partner. Content partners help Voyage in so many ways from spreading the word about the work that we do, sponsoring our mission and collaborating with us on content like this. Check out our conversation with Ashley below.
Hi Ashley, so great to have you join us again. For folks who might have missed our earlier conversations, can you please take a minute to briefly introduce yourself?
Ashley Black is the Founder and Managing Attorney of The Black Firm LLC. She is a metro Atlanta native raised in Decatur, Georgia. During early childhood, Ashley decided to become an attorney. Although unsure which area of law she wanted to practice, she knew that she wanted to help her community. Ashley is a proud graduate of Southwest Dekalb High School. She obtained her Bachelor's degree from Georgia Southern University with a major in Philosophy and a minor in English.
After graduating from college, Ashley returned to Atlanta to continue her education and attended Atlanta's John Marshall Law School. Ashley graduated from Law School and became a member of the State Bar of Georgia in 2014. She started her law career as an Associate General Counsel and a Senior Attorney practicing in business law, insurance, securities, intellectual property, and employment law.
After becoming a mother, Ashley decided to pursue her dream of owning her law firm. While practicing, she noticed a legal need in the area of Estate Planning within the community. Ashley sought to fulfill that need by providing reliable legal representation to families and individuals who seek to plan a future for the ones they love. Along with Estate Planning, Ashley also practices Business Law, Employment Law, and Civil Litigation. At the Black Firm, we are "The Life Attorney's," seeking to provide legal solutions for life situations.
Alright, so before we get into specific questions about your expertise, we just want to offer our readers all the necessary disclaimers. The contents of this interview shouldn't be construed as advice, it's offered strictly for educational and entertainment purposes. So, let's start with Estate Planning. What do people need to know about Estate Planning that they might not fully understand?
There are two aspects of Estate Planning. The first aspect is planning for your family, which entails Wills and Trusts. The second aspect is planning for yourself, which entails the Powers of Attorney and the Advance Health Care Directive. Both aspects are equally important. When you prepare a will or a trust, you ensure that your family is taken care of when you pass, and you also ensure that they do not have to figure out your affairs during their time of grief. When you prepare a power of attorney or advance health care directive, you cover yourself if you are incapacitated.
EVERYONE over the age of 18 needs an estate plan. We all hope to live a very long time, but death is absolute, and we do not know when we will die. If you die without an estate plan, the state will direct how your assets are distributed. This leads to the loss of wealth over generations for unclaimed assets. If you want to create generational wealth, the easiest way to do that is to create an estate plan.
In your view, what is the long-term effect of not preparing an estate plan?
"Around 1910, African Americans owned around 16 million acres of land. Much of it acquired through purchases and homesteading, and developers took this land due to the lack of creating an estate plan." – Alzo Slade, Vice News-
This is a perfect example of the long-term effect of not preparing an estate plan. Estate planning allows you to pass down your assets properly. If you do not have an estate plan, others can utilize legal means to acquire your assets from your family. In some cases, families are not aware of the assets that a deceased person has, and those unclaimed assets can become the property of the state over time.
Lori Ann Douglass Esq. stated that "if the African-American community got on the good foot and every Black person who is alive over 60 did their estate planning, we'd be the richest minority group in the United States in one generation." This shows the power of estate planning. Notice that she only said every African American over 60. Think about the long-term effect if everyone over 18 completed their estate plan.
How does your firm help people with setting up a will or trust? Is the process difficult?
Our process for estate planning is simple but thorough. All of our estate planning fees are flat-rate fees. We offer package deals for couples and families as well. Our estate planning consultations are always free. You have options on how to fill out your intake forms. Once your intake forms are complete, we can draft your estate plans and have them prepared for you within a week.
Due to Covid, we offer virtual options for consultations and signings.
How does an estate plan benefit the family of the person that has passed away?
The estate plan ensures your family knows your wishes. Grieving families have a hard time making decisions that they feel are the wishes of the deceased person. Decision-making is the cause of conflict when someone passes away. Not having an estate plan can take an emotional toll on your family. With an estate plan, you can make it easier for your family to plan and distribute your assets. You can also assist them financially if your estate plan is prepared correctly.
If someone dies without an estate plan, what are some major repercussions that their family may face?
If you die without a will, the state has a plan for you. Unfortunately, that plan may not be what you would have decided for yourself. If you die without an estate plan, your family will spend more money and time trying to get the authorization to distribute your assets. They will not have the immediate authority to distribute your assets, and they will need to get that authority from the court. Your assets may go to a family member you do not associate with.
How has the pandemic affected estate planning law?
Many people entered the hospital alone only to find themselves in the hospital for weeks, on ventilators, unable to communicate or see their family members. Many times this created financial issues when they did not have a power of attorney available. Many people did not make it out of the hospital due to covid, and families were faced with another level of grief, dealing with the passing of a loved one during the pandemic. While the Pandemic has created unfortunate situations for many families, it shined a light on the importance of estate planning, both incapacity planning and death planning. Now more than ever, people should have an estate plan prepared.
It was so great to reconnect. One last question – how can our readers connect with you, learn more or support you?
You can find all of our information at our website www.theblackfirm.com. We are also on all social media platforms @theblackfirm. If you would like to schedule a consultation, you can call our office at 678-537-6833. You can also schedule a consultation directly on our website. Please feel free to DM us on social media as well.
Contact Info:
Website: www.theblackfirm.com
Facebook: @theblackfirm
Linkedin: Ashley (Jones) Black Esq.
Twitter: @theblackfirm
Image Credits
Tiffany Johnson, Aaron Dozier Jr.