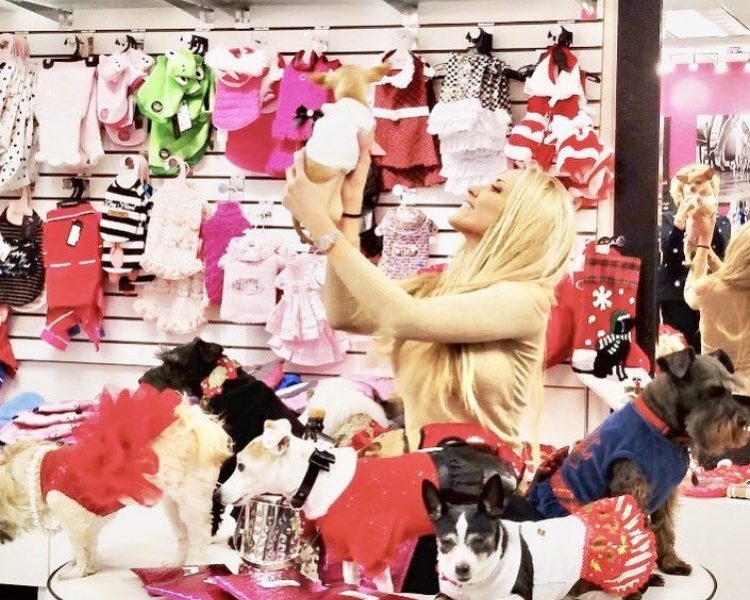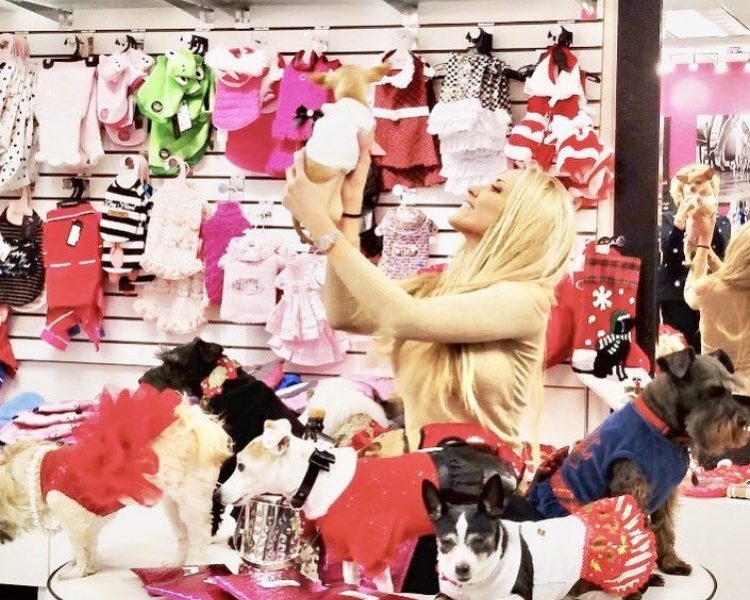 Today we'd like to introduce you to Ashley Carestia.
Ashley Daniele Carestia is a Florida native and has been a successful fashion model since age four. She is currently signed with CLICK models and has been making headlines and covers with her business venture, Bark Fifth Avenue, a luxury dog boutique in Buckhead Atlanta. With Ashley's strong passion for fashion and dogs, she has created a world where upscale pet owners can treat their four-legged family members to only the best in fashion, travel, and accessories.
Walking runways and dressing pets are things that Ashley has done since childhood. As a model turned CEO, she balances work, play, and life in Buckhead. Ashley has her degree in Nutrition & Exercise Science, which she decided to change after two years of studying pre-law. She felt too "Legally Blonde" during her path toward a legal career so she refocused her course of studies.
Today, she serves as propriétaire of Bark Fifth Avenue and continues her career as a fashion model. Ashley started Bark Fifth Avenue in 2013 online and after two years opened her first brick-and-mortar in Miami Circle. After two years, she out grew the space and recently opened a brand new, state of the art boutique in the heart of prestigious Buckhead Atlanta. Boasting, just over 2,000 sq. ft. this luxury store is the only one of its kind in the state, complete with a "diamond wall", complimentary bubbles and paw-tinis for each client, and VIP concierge services.
In addition to her various commitments and world travels, Ashley is involved socially and politically in Atlanta. She supports many charitable organizations, including The Humane Society, Canine Assistants, and is a mentor at a local elementary school. Ashley loves to travel and enjoys history and art. Ashley lives by the motto that "Everything happens for a reason" and the philosophy that "Money will never make you happy. Love your friends, love your family, and love the things that make you happy. Have morals and values. Hold strong to the things you believe in. If puppies, glitter, and rainbows make you truly happy, then chase those as they are more attainable. Most importantly, love yourself and never let anyone ever make you feel bad about yourself." Ashley's determination to succeed as well as her sense of humor and spirituality allow her to live life to the fullest.
Alright – so let's talk business. Tell us about Bark Fifth Avenue – what should we know?
There are dogs and then there are jet-setting dogs. Bark Fifth Avenue is one of the purveyors of all things high-end pooch. We have a fabulous line of fashionable accessories dedicated to jet-setting dogs, decorated with silk bows, lace, frills, and rhinestones. Lines include ultra-comfortable car seats, fashionable dog totes, sleeping beds, and drink bowls. Don't forget doggie passport covers for those long international flights abroad!
Bark Fifth Avenue is a must shopping experience for the dog with an elite and sophisticated taste in fashion. We sell exclusive designer dog clothing and high-end accessories. We started with a strong passion for fashion and of course, passion for dogs! Walking runways and dressing up animals is something owner Atlanta fashion model Ashley Carestia has been doing since childhood. "I love fashion and I love Chihuahuas, so why not have the best of both worlds?" Thus, Bark Fifth Avenue was created. We provide both an online location and retail boutique in Buckhead where upscale pet owners can treat their four-legged family members to only the best in fashion, travel, and accessories. Whether it's that extra special outfit for a dressy occasion or an everyday polo, Bark Fifth Avenue has it.
Any shoutouts? Who else deserves credit in this story – who has played a meaningful role?
I have had many supporters of Bark Fifth Avenue to cheer me along as well as the support of my two darling chihuahuas Phipps and Gianni. I have been blessed with the ability to do something that I am truly passionate about. Since day 1, my biggest supporters have been my loyal clients. I have personal relationships with clients that I've never met face to face, but have been doing business with for a little over 4 years now. If it were not for their support, I would not be where I am today. Also, the support of friends who take time to out of their schedule to help around the store, and most importantly my assistant Jenna (who I'm sure thinks I'm crazy) who continues to help me deal with business and life. I am truly grateful for everyone who has cheered me on along the way.
Contact Info: