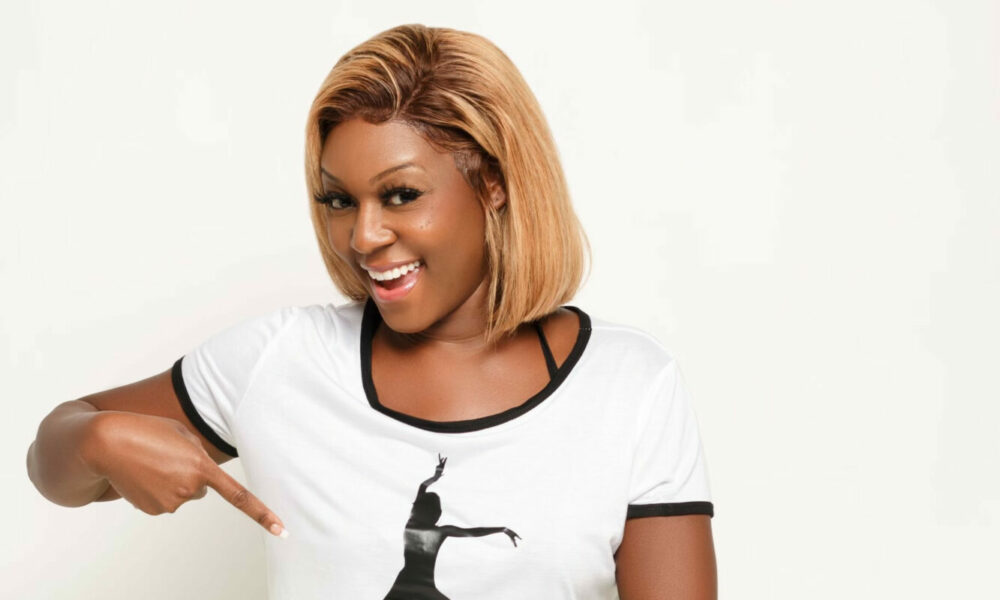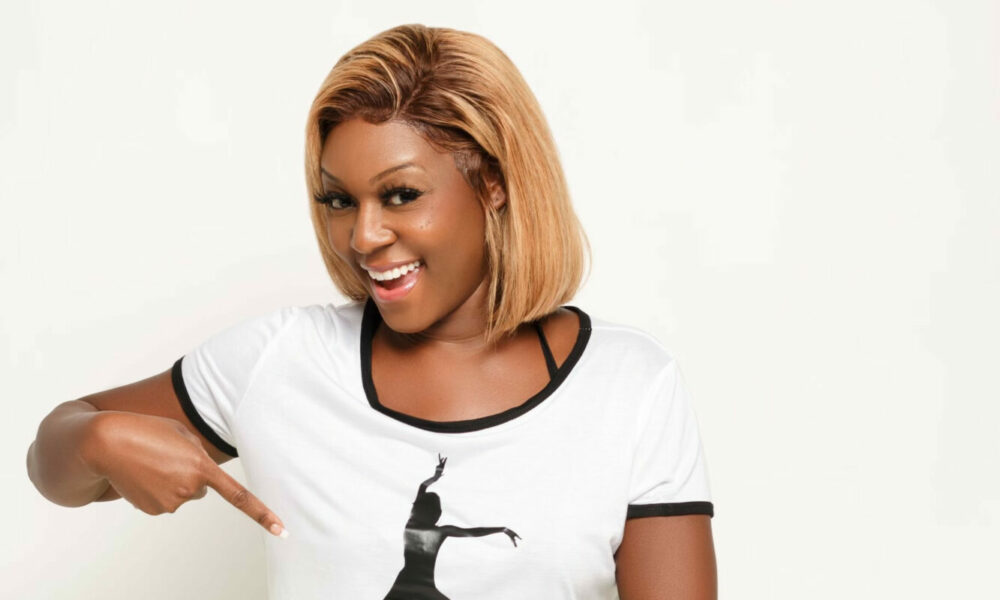 Today we're excited to introduce you to Ashley Johnson. Ashley is a Fitness Instructor and is also a content partner. Content partners help Voyage in so many ways from spreading the word about the work that we do, sponsoring our mission and collaborating with us on content like this.
You have seen Ashley on CBS 46 Atlanta's Better Mornings Show, showing the world an Ashley's Fitness Party™ workout. Her latest endeavor includes the release of her dance aerobics Video On Demand Sweat.Shape.Party! She has had her fitness classes aired on national television and has been a guest on a national radio show with Ruben Ramos live on air on WTAL in Miami, Florida. The Ashley's Fitness Party company is an Urban style workout program. She creatively combines her professional training in dance which includes Hip Hop, Ballet, Latin, African, and Jazz into her urban style dance aerobics Ashley's Fitness Party™ classes. She is an active personal trainer in the Atlanta community and also teaches kickboxing and weight training for weight loss.
She is a high-energy, spontaneous and uplifting instructor, who is aware of and connected with all of her students. Her new SAZZY (Sassy and Jazzy) dance classes have drawn attention from women in the Atlanta area and worldwide virtually, who want to learn easy dance choreography, to the latest hip hop and R&B in a class that encourages a feminine, edgy style.
She is currently known for her fitness video on YouTube that has reached over 1.5 million organic views in the U.S., Spain, Canada, and other countries. Her actions in the community and in her classes are driven by her beliefs which embrace that the on-set of many diseases can be prevented by effective physical fitness and a correct diet, healthy eating does not have to be expensive and that all people should have the freedom to be themselves and comfortable in their own skin.
She has a passion for the youth and has several dance and fitness programs geared towards their physical fitness and overall health and nutrition awareness. She drives the establishment of her beliefs in the community by the empowerment of women in society, the fight for bringing an end to childhood obesity, and by helping people become health conscious and aware of their own fitness and health journey as to prevent the oncoming of disease and cancer.
More information can be found on Ashley J Johnson at her website, www.AshleysFitnessParty.com
Instagram: @ashleysfitnessparty
Twitter: @ashfitnessparty
www.Facebook.com/AshleysFitnessParty
www.Youtube.com/ashleysfitnessparty
Check out our conversation with Ashley below.
When we last spoke to you, we spoke about your past, how you started and what was your inspiration. Tell us how has Ashley's Fitness Party evolved since we last spoke?
The Ashley's Fitness Party Brand has truly become my baby. My company has evolved because I have evolved personally. I have noticed as I gain more wisdom and experience as a person, my business grows as well. It was funny when I realized that my business was really just an extension of myself.
I have found that I am equally as interested in the health and wellness sector of my business as much as I am the physical fitness part. When an individual is healthy in mind and spirit, it makes getting the physical aspect under control a lot easier. I knew that mental stress was a factor in most people's weight gain, and now I am tackling that aspect of health and wellness full on.
Ashley's Fitness Party also has products for sale. I have launched a shoe line. These are old school, high-top sneakers, with bright A.F.P. brand colors. I am excited to have launched these shoes and add them to my line up of available products to enhance your fitness lifestyle and journey.
Lastly, the A.F.P. company is in the process of completing a new workout video! It is called Triple Fusion Fitness. Imagine a workout video that incorporates a fusion of kickboxing, weight training and dance aerobics. It is coming soon.
How do you plan to continue to evolve your business? Are you planning to expand?
I do plan to continue to expand the Ashley's Fitness Party Brand. I have written two books since 2018 and my latest book was just released on Amazon Kindle in June 2021. The book is called "30 days of Meal Plans and Lose 2+ lbs. a week." I wrote this book for the everyday person looking for a way to lose weight, and doesn't know where to start.
This book has recipes, macro information, grocery shopping lists, tips, weekly challenges and more. It is the perfect compliment to a new fitness and health journey.
My other book "Take the fear out of teaching fitness classes," is for the new fitness instructor looking to start a new brand or the seasoned instructor who needs a refresher or overhaul.
These two books are the foundation for my new webinar series "Lighter & Stronger" for Weight loss education and support and the launch of my training the teacher classes called "AFP University."
Do you have any products that you want your fans or followers to know about?
I love my fans and followers, they are my family!
I definitely want my fans and followers to check out my shoe line, my new workout video "Triple Fusion Fitness" and my new book "30-days of Meal Plans and lose 2+ lbs. a week."
I would love for them to check out new classes and events on my website to plan for what's upcoming.
My class members and clients keep the movement going!
How about you personally, have you evolved as a fitness trainer/instructor since 2006, and if so, how?
I feel that I have evolved in so many ways; spiritually, mentally, emotionally and physically. It has been 16 years since I started Ashley's Fitness Party and in that time I have learned so much about weight loss, stress, life, eating, diet, work-life-balance, family, and hard work.
I have used my personal interactions with my class members and personal training clients to continue to build a better brand. I have used my experiences with my young daughter, my family, my friends and my life in general to build myself as a better human being. My relationship with God also has a large impact on how I approach my business and my life. I have moral standards that I am not willing to negotiate. I do believe that is why my clients stick with me for years. My long-term business relationships are much more important to me than anything else.
Thank you so much again for sharing all of this with us. Before we go, can you share with our readers how they can connect with you, learn more or show support?
More information can be found on Ashley J Johnson at her website, www.AshleysFitnessParty.com
Please sign up for the newsletter!
Also follow Ashley on these other platforms:
Instagram: @ashleysfitnessparty
Twitter: @ashfitnessparty
www.Facebook.com/AshleysFitnessParty
www.Youtube.com/ashleysfitnessparty
Text SAZZY to 77948 for up-to-date text alerts to all classes.
Contact Info:
Image Credits
Basi Photography Shawn Dowdell
Suggest a Story:
 VoyageATL is built on recommendations from the community; it's how we uncover hidden gems, so if you or someone you know deserves recognition please let us know 
here.