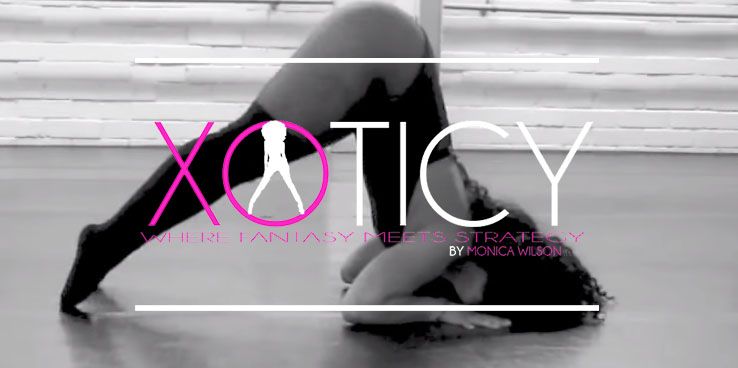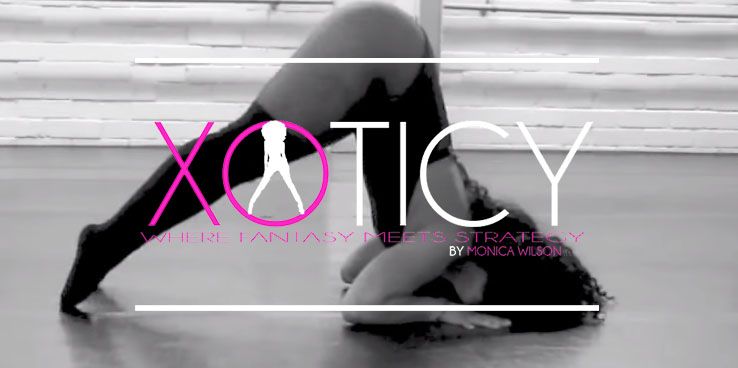 Today we'd like to introduce you to Monica Wilson.
Monica, please share your story with us. How did you get to where you are today? What's Xoticy?
Well, Xoticy® is a transformation of my personal style of dance in which I've created for women of all shapes, sizes, and all dance levels. Xoticy® was founded in 2004 in Detroit, MI. However, I launched Xoticy® in 2009 in Atlanta, GA. Before I get into, Xoticy® I want to take you on a trip on how this all started. I began dancing at the age of 3 years old. I wasn't the kid who wanted to take a dance class; I was the kid who will dance in front of my families television with my mother high heels on dancing to anything that played on the TV or radio. Michael Jackson, Janet Jackson, Mc Hammer, 3.5.7, Bobby Brown, New Edition and Bell Biv DeVoe was always in rotation. My father would get pissed. He would cuss and fuss, yelling GET YO ASS AWAY FROM IN FRONT OF THE DAMN TV (laughs). I remember my dad asking my mother to put me in dance classes. (he says because she got something special) Just ask requested my mom went right to the yellow pages, We went to a dance studio from one of the ads she found, My mom and I walked in, and my spirit wasn't feeling it at all. I remember my mother asking me to try it out and if I don't like it after I tried it out then we can find another place. I tried it out; I took my tap shoes off. After, I nicely said to my mother I didn't want to go back. To the yellow pages, my mom went. O'Day School of Dance is where my training started. Tap, Ballet, Modern & Jazz. At that time Jazz was Hip Hop (Laughs) I LOVED my instructors. Mr. & Mrs. O'Day. They have that magic my spirit needed. I never missed a dance class, and neither did my father. My dad took me to every dance class; He was the cameraman at every recital, he even made my dance costumes. My dad & I had a plan, once I graduated from High School, we will move to Atlanta, GA so I can dance professionally. My father passed away from lung cancer in 1997 six months before I gratulated. I went through a block and felt stuck because my inspiration & supporter was called to the spiritual world. I knew my father was no longer here physically, but I knew he will always be with me spiritually. I got myself together and put it all in God's hands. Life happened and blessed me with two amazing, smart, talented young men ages 17 & 11. My load started to get heavy. I would dance here and there but nothing major. Did I mention I love retail? During this time, I worked as Store Manager at the tween brand kids clothing store Justice. My store was doing great, Our numbers were on point, the staff was fantastic, plus I loved going to work every day. I got home from a days work I set down and ask God to give me the biggest sign he could give for me to follow the plan my father & I made. That night I drew up a plan for God and me.
1. Move to Atlanta, GA
2. Work at Gotta Dance Atlanta
2. Get signed to a dance agency
3. Go on tour with a big artist
4. Dance in movies
5. Dance in music videos.
I went to work the next day. My District Manager visit my store this morning, looked me right in my face and said, I don't want to do this. She said I came to let you go. She looks as if she wanted to cry. I smiled. She said you're not mad? I said not at all. I knew this was my sign. I got my things and headed to Atlanta, GA. Once I moved to Atlanta, GA in that order, it was happening, God and I were rocking and rolling. I was able to check everything off our list. I ask myself now what?? I had nothing. I ask God now what? Of course, he had answers ( Laughs) He said Detroit Love Girls… Seduction. (Detroit Lava Girl was a young women's dance troupe who would perform at local major events in Detroit, MI. I created back in 2004. Teaching young women how to work together as well as give them great dance training &, etc. Seduction was the "sexy" class I taught in Michigan for women 18+). I ask God what I can do with this information you're giving to me? I heard… Put them together. That voice was very clear. My eyes lit up and said Michael Jackson; This Is It! (Laughs) I had my iPod rocking; My soul started to dance with Joy. I had on my thigh – high socks, next thing you knew I was all over the floor. As I'm dancing God said, Michael Jackson, This Is It (Laughs) I said out loud. This is IT!! I felt the power of confidence oozing out of my body. This what's missing in our hard working women. This is going to recharge every women's confidence. I said God WE did it. Let's Get It! The birth of Xoticy® was alive. Thank you for reading my story. I hope this story inspired you. No matter what your goals and dreams are, you can never go wrong when you walk with God.
Has it been a smooth road?
Xoticy® mission is to uplift, recharge, and replenish women's confidence while increasing their sex-appeal and self-esteem through dance. Xoticy® is designed for all women of all levels. This unique style of dance created by professional choreographer Monica Wilson, who has inspired roughly 60,000 youtube subscribers and 5 million viewers across the world in counting. Xoticy® is more than a dance class, it's a life-changing Xperience. The unique part about Xoticy®is you don't have the worry of shoes. Xoticy® is done all in a pair of thigh-high socks.
When you look back, can you point to a period when you wanted to quit or a period that was really frustrating?
Xoticy® is my happy place, It's a place where I can go mentally to remove every hurt and pain I've every experience. During the process of building the brand, I've come across tough moments often. In the beginning, I was so deep into building the brand where I wasn't able to see what effect it had on others. I notice my work was being used for Television, Artist, and instructors were teaching my choreography, moves, and likeness without my consent. I quickly removed that negative energy and applied positivity into my brand. What's planned for you will always be waiting for you, No matter what. Quitting was never an option for me.
What advice do you wish to give to those thinking about pursuing a path similar to yours?
My advice to others who are starting off is to always stay true to yourself.
What are you looking forward to?
I'm looking forward to recharging women's confidence throughout the world. I'm excited to see the growth from the women who has experience Xoticy® and those who are wanting to give it a try.
Pricing:
Cherry Popper (single class) $35.00
Whipped Card (2 classes) $65.00
Hooked Card ( 3 classes) $95.00
Obsessed Card (4 classes) $125.00
Addicted Card (6 classes) $190.00
Contact Info: