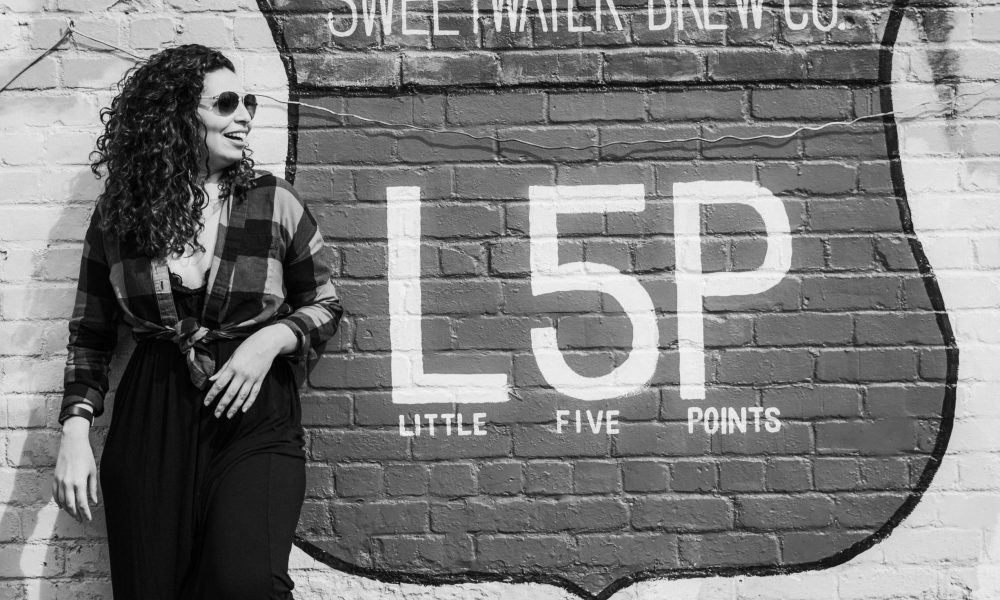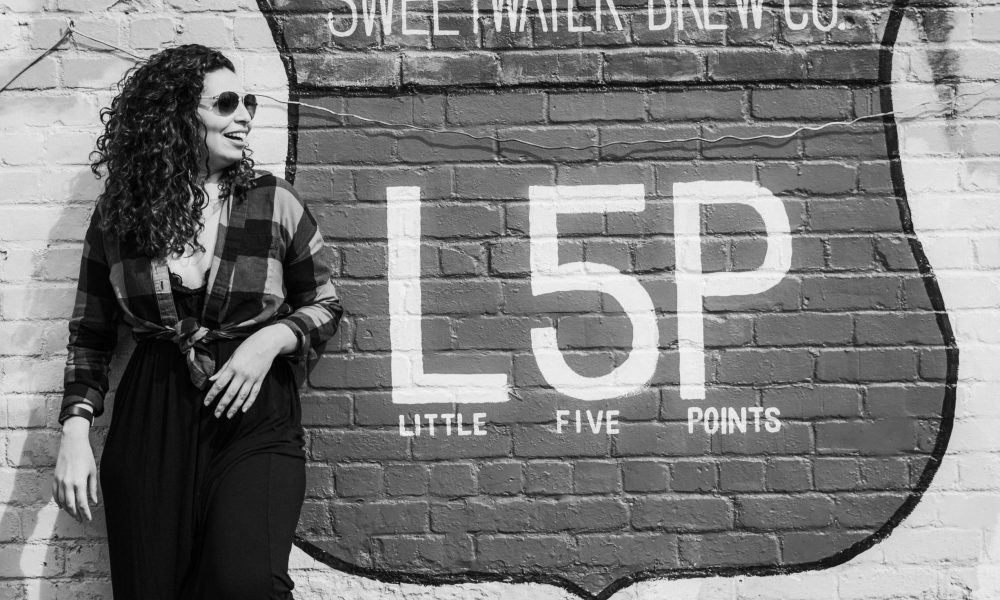 Today we'd like to introduce you to Audrey Taylor Ward.
Audrey, please share your story with us. How did you get to where you are today?
I grew up with a deep love of books. I have quite the imagination, only fed by reading voraciously in my elementary and middle school years. In high school, when writing essays and taking standardized tests became commonplace, I took a lot of writing courses and realized I really enjoyed it. Even more so, I really enjoyed writing fiction. In 9th grade, my English teacher left a note in the margin of a creative writing assignment about The Odyssey that I'll never forget — "you have a flair for dialogue!" It was the first time someone complimented my creative skills as opposed to run-of-the-mill grammar and spelling proficiency. That put the idea into my head to write my own novel someday, but it didn't actually happen until over a decade later.
I was aimless in my twenties; I worked in retail, various offices, an elementary school, Publix, and even Disney World. I was good at most of these, but nothing was really inspiring. I had no desire to go back to college, either, because I didn't know what I wanted to major in and I'm, admittedly, not great at being a traditional student. One particularly dull day when I was a receptionist at a law firm, an idea that'd been in the back of my head for a while was brought to the forefront, and I decided to write the first chapter of a young adult dystopian novel. It felt awesome.
One chapter turned to two, then five, and before I knew it I had a 120,000-word behemoth! I ended up cutting that in half to make two books and focused on the first installment as far as publishing went. Many, many edits later, plus a few glasses of wine during late-night drafting sprints, and I'm prepping to self-publish the first book in a planned 4-book series, titled STOLEN SON, launching September 1st at the Decatur Book Festival.
Has it been a smooth road?
I would say the first year or two of writing and editing was actually pretty smooth. This was back when I was enthralled by the act of writing a book and I was bursting with ideas and creative juice that kept me writing for hours at a time, and often until the early hours of the morning. I was doing it for the sheer joy of writing and creating, not thinking about accolades or publishing contracts, or what people would actually think of my work.
The struggle began when I decided I DID want to share it with the world. I had a lot to learn about publishing and learned a lot of it the hard way. Querying literary agents is tough, and making your book stand out and be "different" or "fresh" in a market where it seems like everything has already been done first and done better is tougher. I went through a long period of not writing at all and feeling incredibly discouraged, and a little foolish and naive for even thinking I could be a novelist by trade. I would read profiles of authors I admired saying they wrote ten books before they got a deal, or queried 200 agents before being plucked from obscurity. I was pretty sure I didn't have the stomach for that!
I pushed through that by reminding myself what it was I loved about my story, and why I started it in the first place. Believing in your work, even if no one else does, is the most important practice for any creative, I think. I deeply love my characters as if they were actual, real-life people, and actually felt guilty for abandoning them for months at a time when I had horrible writer's block and didn't feel motivated to finish their story. So, if anything, my loyalty to my own work is what got me writing again and spurred me on to make the decision to self-publish, even though that wasn't my "ideal" plan.
We'd love to hear more about your business.
I have a business of words. It's my day job, my side hustle, and my hobby. You'd think I'd get sick of writing, but I really don't! I've always been a very passionate communicator; with my friends, in my relationships, at work — it's always the first thing I list under Special Skills on my resume!
I wanted to create a world for myself where I can be expressive and professional, whimsical and pragmatic, and you know, pay my bills while I'm at it. I created my website at the beginning of the year with separate sections for each of my writing ventures. I was seeking a full-time writing gig at the time, so I had a section for professional copywriting, web copy, things like that, and then another section with longer-form personal essays I wanted to pitch to online publications, and then a section for my book. As time passed, I was lucky enough to land the much-coveted writing job, so I turned my after-hours focus (and my website) to fully novel-related content.
I now write for minds like mine — young at heart, seeking an adventure without actually having to go out there and lead a revolution, and a reminder that love and beauty is all around if you just know where to look. My books are full of emotion, and it's celebrated rather than avoided. I'm a big feelings person, and I think to indulge in matters of the heart, analyzing what's right and wrong, lauding loyalty and bravery and taking down hate and intolerance are universal themes we face in our real lives, and should face in our fiction.
I hope that, to someone, my books are a beacon in dark times, a consoling friend in the face of adversity, and most of all, a source of comfort when you're in need. Books have, time and time again, been a warm place for me to come home to after heartbreak, a disappointment, or even just a tough day, and I think it's my calling to now be a purveyor of that warmth.
Is our city a good place to do what you do?
Atlanta is magic. I decided I would move here after visiting for the first time in November of 2015, and by Halloween 2016, I was unpacking my Kia in a new apartment in Midtown. What I love most about this city is that there is something for everybody.
I've often said I feel like I don't fit any certain "aesthetic", that I'm a bit of an amalgamation of everyone I've ever met. This can be tough when trying to find your tribe, but what's happened for me in Atlanta is that I've found multiple tribes. I feel as comfortable at smoke-filled 97 Estoria as I do dress up, sipping a wine I can't afford at Barcelona in Inman Park, as I do pounding craft beers at the Porter (shout-out to my neighborhood bar!), as I do driving out to Cobb County for a night at the Battery. Whatever mood you're in, Atlanta has it.
For the creative, Atlanta has even more. There is a community of Atlanta writers I obsessively follow on Twitter, tracking their bylines and learning from their work, as well as a pack of visual artists I endlessly admire — that area of creativity was never my strong suit, but I'm a huge fan! Galleries abound, bookstores are everywhere, and there's always some facet of Atlanta culture to take in.
And then there's the music. When I discovered I could see a show a night at The Masquerade, Tabernacle, Drunken Unicorn, Variety Playhouse, The Earl, 529, and so on, I knew this was home. Atlanta gets a bad rap for traffic, for crime, for potholes and steel plates (valid), but the cultural current and creative buzz constantly humming over the city inspires and excites me every day, and I know I'm meant to be here and come into my own as a writer amongst such great, great creative company.
Contact Info:
Image Credit:
L5P shoot courtesy of Chaise Tinsley of The Tinsley Co.
Getting in touch: VoyageATL is built on recommendations from the community; it's how we uncover hidden gems, so if you know someone who deserves recognition please let us know here.