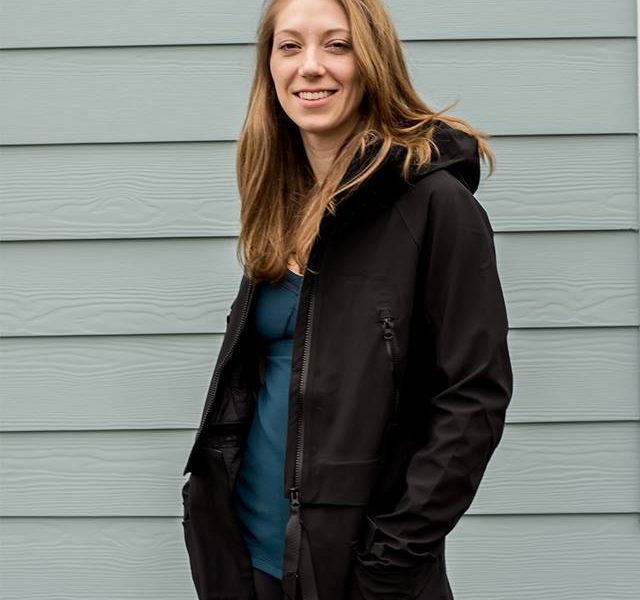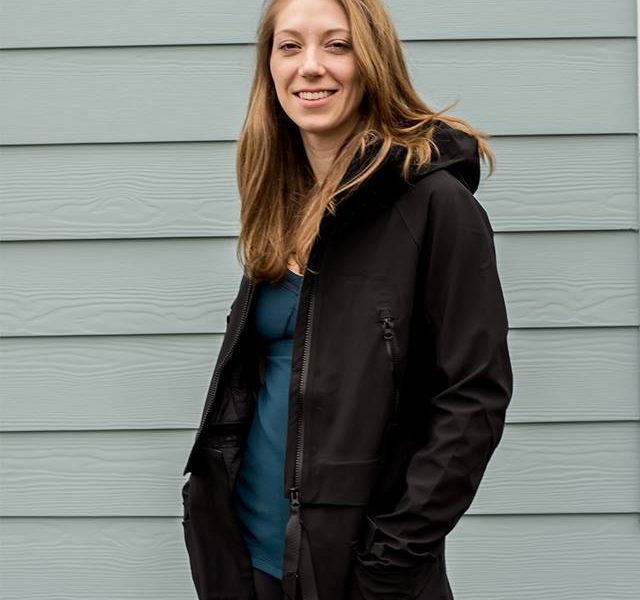 Today we'd like to introduce you to Becky Nickerson.
Becky, please share your story with us. How did you get to where you are today?
I grew up in Dunwoody, attended Dunwoody High Sschool and Emory University. After college, I worked in art galleries which led me to Miami, FL. I had always practiced yoga, but there in Miami, my life's purpose shifted to teaching yoga. Eventually, I moved back to Atlanta and was teaching yoga full time at 5 different places all over the city. I met my husband, Matt Shechtman and he's now my business partner! We sold Matt's car to get the start-up cash for the first studio in Brookhaven, I hired the best and brightest yoga teachers which were teachers I had met and known through the yoga community here in Atlanta, then came Dunwoody and Old Fourth Ward! Now, I regularly teach private lessons, group classes, and lead Teacher Trainings and Retreats.
Our mission is to offer knowledge in a safe comfortable environment for all levels of yoga practitioners from beginner to advanced. Our Atlanta yoga studios draw on the roots of the yoga tradition with a variety of classes for all abilities such as Hot Yoga, Power Vinyasa Yoga, Flow and Meditation, Ashtanga Yoga, Restorative and Yin Yoga, and even Yoga for Runners and Athletes and Pilates Yoga Fusion Flow. Beginners Yoga and Yoga Basics classes are also available every day of the week!
We believe that yoga should be available for everyone from any socioeconomic or cultural background. As such, we strive to provide the most accessible yoga for the most reasonable prices. At Infinity, we pride ourselves in providing the best service available and we encourage you to ask around, read reviews, or put our yoga to the test.
Has it been a smooth road?
Well, before opening Infinity Yoga I had worked at a lot of studios in Atlanta and Miami. I saw things that worked well and things that didn't work for clients on one side and instructors on the other. It's one thing to love what you do and believe in our product (that yoga with change the world,) it's another thing to run a business! Teaching yoga comes natural, but it's a whole different animal to run a business. There's accounting, marketing, promotions, business scheduling software, and hundreds of emails and phone calls that need to be answered. That is not covered in Yoga Teacher Training. We are open from 6am to 9pm, 7 days a week, 364 days a year. My husband and I don't get to unplug as small business owners, there's always phone calls and emails that need to be answered, clients to take care of, employees to find coverage for. It can be never ending and by the way, I'm supposed to do all this while maintaining an enlightened disposition. Now after opening three studios the dust has settled, we've found some amazing managers who help run the ship and keep everything afloat, we're starting to find the live/work balance.
Has luck played a meaningful role in your life and career?
I feel very lucky to have found yoga and very lucky to have met all the people who have supported Infinity for which I am incredibly grateful and continue to sustain that feeling. However, part of me feels that luck is not real. You can make your own luck by working hard and being open to possibility. It's very much of being in the right place at the right time and to many people that sounds like luck, however, if you follow the Yamas and Niyamas (the do's & don't of the Yogic 8 limb path) you will be in the right place at the right time.
Do you feel like there are certain traits that increase the likelihood of success?
My husband is an incredible endurance athlete. He has inspired me to work hard and to delay short term pleasures for the long term greater good. That's very much of what it takes to run a small business. To create lasting change and to develop real endurance requires the full force of your soul so you have to believe and have faith that the work that you're doing is going to change the world for the better.
Tell us about your favorite and least favorites things about our city.
Forever I love Atlanta! I've lived in Atlanta for most of my life, we have the full spectrum of seasons. Fall and spring have so many rich colors, summer is hot so we can go swimming, and winter sometimes snows or maybe I should say snowpocalypse. As I've practiced yoga all over the country, I've noticed that the colder climates like a slower pace of yoga and the warmer climates like a fast and sweaty pace of yoga. Atlantans like it all and so I love being able to teach a variety of modalities. And food, I love food. Atlanta has amazing authentic foods because we have so many amazing cultures here, we're lucky to live near Buford Highway and can access all the different kinds of food.
I do think Atlanta can improve on public transportation – right now we have to drive everywhere, but I think that's starting to change. Neighborhoods are developing to have everything you need: a place to work, shop, and of course do yoga. Every neighborhood should have a yoga studio because who wants to fight traffic to go relax?
Pricing:
Monthly Unlimited Membership- $99/3 month minimum (Our most popular option!)
Introductory New Student Special – 30 days unlimited for $30 (no strings attached!)
10 class package – $135 (no expiration!)
Contact Info:
Website: www.InfinityYogaAtlanta.com
Phone: (404) 860-1732
Email: info@infinityyogaatlanta.com
Instagram: InfinityYogaATL
Facebook: Infinity Yoga Atlanta
Image credit: Witness the Universe Photography