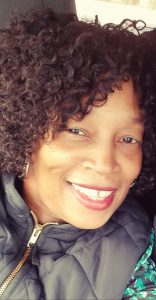 Today we'd like to introduce you to Cheryl "Cee Cee" Canty-Asbury.
Cheryl, can you briefly walk us through your story – how you started and how you got to where you are today.
In my younger years, it was easy for me to lose weight and I was only thinking about the outside look. Yes! I thought more about how my body looked on the outside in my clothes than about being healthy on the inside. As I became more mature in age, my body started to change, I knew I needed to give more attention to those changes both inside and out. It definitely became more difficult and important to lose and attempt to maintain a healthy weight.
While in search of a solution to my own health issue (which, I found and resolved with extensive research and in partnership with my health care provider… who sent me a note of praise for my outstanding accomplishment in extreme weight loss and prevention). I decided to continue learning about being at my best health. My focus shifted to a why and how as I worked diligently to not allow my health scare to take control and prevent me from living a joyful and full life of wellness!
Then, my thoughts of people developing preventable illnesses or diseases motivated me to learn more about health and wellness. I was looking for strategies about health which were scientifically proven. As I searched, I discovered the Dr. Sears Wellness Institute and its integrated approach to wellness. I enrolled in classes, studied and graduated as a Certified Health Coach.
Our attitude, energy, appearance, and spirit are all connected and striving to be at optimal health is a practice we should all desire as a daily and lifelong goal. I am so thankful and happy to be a Certified Health Coach as my passion is to assist people in their journey to learn and live in health and wellness.
I also studied and researched health and wellness from whole foods (natural food and especially an unprocessed one… such as a vegetable or fruit) diet perspective. There is so much misinformation it confuses people and they often give up trying to pull the best pieces and disregard the rest. There are many who will sell you on a nutritional product yet, few who will educate you about the wholeness and quality of that product.
It is actually as simple as this:
Think back to when God created man, he created our food! Eat a primarily plant-based diet, fish and lean meats, eat it as natural as it was created especially before "human tampering" and leave the rest of the unnatural ingredients out of our bodies and out of our minds.
I believe we should strive for PREVENTION versus cure. Know your own health to be in partnership with your health care provider and utilize the motivation and education of a health coach to get you to your goal. Run around in your own healthy circle!
My passion with purpose and belief is that living a healthy lifestyle both physically and mentally with healthy eats is key to the prevention of illness, disease and premature aging.
I was my very own FIRST Client on my journey to lose weight and gain wellness. I lost over 70+ lbs!
I did this through diet and exercise. I say, "A Diet (noun) is what you eat… not what you do (verb).
Again, I researched and researched any and everything health (smile). It led me to create my own daily routine which included healthy eats and exercise because it must be sustainable and work within one's lifestyle! I even learned to cook the most delicious and creative healthy dishes.
What began as a goal is now my forever love. Eat well, lose weight and feel great! And, NO, you do not have to eat wood, bark or chalk… LOL… LOL… People started asking me health questions and the first question was always, "WHAT DO I EAT?"
I then, created my company Biometrics Health and Wellness, LLC, in December 2017 to begin my Health Coaching Career. "Know Your (Health) Numbers!" become your "Better Best Self" be your "Health by Habits," all my Cee Says!
I quickly realized the Fish and Fisherman practice ("Give a Man a Fish you Feed him for a Day….TEACH him how to Fish you feed him for a LIFETIME") to health is the absolute best way to show and not just coach and tell.
As a Certified Health Coach and experiencing my own health and wellness journey (Yes, I went from a size 16/18 to today's size 6/8), my "Why" became my "How" carrying too much can be harmful to health both physically and mentally.
I love Life'ing with all and every… you and yours, my heart is my guide and my faith is my Godjoy!
I say, God first then the kitchen… faith and food. "We are what we eat" from the inside out, then we must move our bodies.
I live the life I share with a genuine heart and endless love.
We're always bombarded by how great it is to pursue your passion, etc. – but we've spoken with enough people to know that it's not always easy. Overall, would you say things have been easy for you?
My first trial was my own health issue (taking control and becoming dedicated to change) which I triumphed after learning the "Why" and 'How" to gain health and wellness through nutrition first and then body movement (regular and consistent exercise).
I then registered my LLC, acquired my Business License, and secured my Food Retail/Wholesale Establishment License.
Learning about the business you want to create and share is all about your goal, research, and development. Make a plan and be open to change from the beginning. Building a brand is a business in itself.
Vending and allowing the public to experience my Healthy Eats Line was amazing and challenging at the same time, as you spend many hours in different spaces while interacting with awesome people with different needs and desires.
Knowing your audience is key to the set up as well as, effective/efficient presentation, delivery and understanding the value you offer in return for customer/client loyalty and their desire to do business with your company.
Obstacles and challenges should be used to bring out your strength and determination to reach your goals!
Push your power!
What else should our readers know?
Biometrics Health and Wellness a.k.a. BHWell.
Health and Wellness… all Starts in the KITCHEN! I secured my business license and all required Georgia State Department Agriculture Food Licenses and created my Healthy Eats Product(s).
Meet my BHW Healthy Eats Line. I call them SPICE, POP, DRIZZLE, and SIP!
ALL ORGANIC. No preservatives. No additives.
BHW Spice Blend 21 (made with 21 Organic Spices and Herbs… Nothing more and NO added Salt).
BHW Popcorn 4 – Multi-Color Kernels (Organic Red, Organic Shaman Blue, Organic Yellow, and Organic Robust White… pops up WHITE).
BHW EVOO 1 (Organic Extra Virgin Premium Olive Oil Imported) and…
BHW Sip Tea ( ALL Organic, Green, Chai, English Breakfast and Hibiscus Herbal with NO staples, NO Strings, NO Dyes).
I created this line to help me and others stick to healthy eating and snacking with flavor, taste and all organic ingredients. We are always hearing what "NOT" to eat however, at BHW we love the passion with positive energy! Let's be about the "WHAT TO."
I am thrilled with amazing joy to share that my BHW Healthy Eats Line is sold online at our website AND in local markets in Georgia.
I was able to accomplish this within one year of creating my product line!!!! My faith… God's Favor, hard work with commitment, genuine caring and a drive in creating successful healthy relationships.
Sevananda Natural Foods Market – Atlanta, Ga
City Provisions Neighborhood Grocery – Located in The Sweet Auburn Curb Market – Atlanta, Ga.
The Monastery of the Holy Spirit – The Abbey Store – Conyers, Ga.
Chefspring Cafe and Bakery – Macon, Ga
I am also very proud of my weight loss and wellness. It is as I say a 3 D process… Determination… Dedication and Discipline.
Has luck played a meaningful role in your life and business?
I must be absolutely honest… my Mother died when I was a young girl only 10 years old. I was raised with a high spiritual sense of self and luck was not introduced in my thinking. I was taught to believe in blessings.
I have always walked on faith as we walk on the sidewalk… LOL.
I believe in blessings both known and unknown and I believe when your direction is changed in a manner out of your control… allow your heart and mind to think of it as a process to a better place for your ultimate goal towards success. Success is also defined as uniquely as all of our individual dreams and businesses.
Contact Info:
Website: bhwell.com
Phone: 678.404.2331
Email: coachceecee@bhwell.com
Getting in touch: VoyageATL is built on recommendations from the community; it's how we uncover hidden gems, so if you know someone who deserves recognition please let us know here.