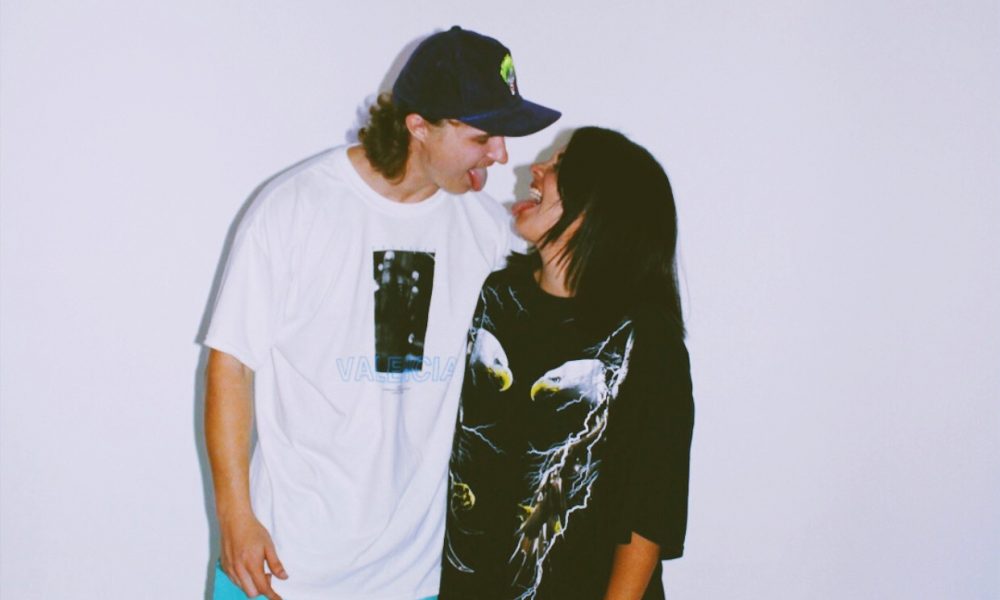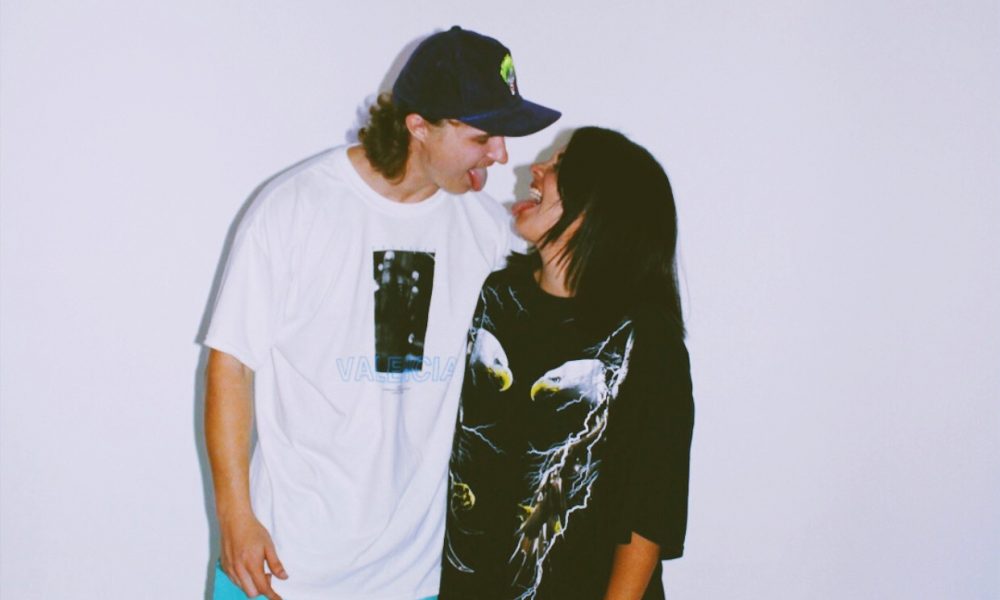 Today we'd like to introduce you to Bowen Flowers and Britt English.
So, before we jump into specific questions, why don't you give us some details about you and your story.
I, Bowen Flowers at 19 created OG Threadz & started my vintage collection over three years ago with my girlfriend Brittany after being inspired to create by the words of Mac Miller when we met him at Iron City, a venue in Birmingham Alabama. We wanted to create a business platform to share our love for fashion, creativity, music and provide a nostalgic aesthetic to inspire, follow, and keep up with. More than just a product; a genuine experience to offer. Something special for each individual through style & individuality. Fashion, in our case vintage clothing, is a great tool to build confidence, creativity, & highlight a certain vibe. You can even change a room by introducing vintage & antique style. I love that! I was already into antique & vintage all my life, especially music, cars, sports, & history.
After being inspired by Mac I chose to drop everything & chase that passion. I wanted to receive the same energy & genuine love I felt the day we talked. To be hardworking, humble, & confident in everything I was doing. To do more than pay bills & die. To truly create a positive ripple effect for those around us. We did that by collecting pieces, selling those pieces to pay bills, styling outfits, directing shoots, scenes, & going door to door reaching out to venues for collaboration to do pop up shops. We are self-made, three years strong, zero outside investors, made from the Earth & genuine love. All you need is love & dedication.
Overall, has it been relatively smooth? If not, what were some of the struggles along the way?
It got very difficult with paying endless bills, living expenses, utilities, rent, etc. even down to fulfilling healthy diets daily. We were literally splitting one meal a day for our first few months. Living off of a vision that was still in progress. Spending every dime on restock. We were making sales successfully but literally, every dime we earned went straight into bills. It was awful honestly but that's life. You can't give into the hard times. You just gotta work harder to keep your mind right, stay positive, stay motivated, & stay focused.
Close mindedness & lack of urban, street fashion & common culture in our local scene was a huge obstacle. We thrive on competitive fashion & creative direction. Being from lower Alabama where most men & women of all ages & types dress the same & only wear familiar brands or copied looks. The creators here are strong but the scene is a much more difficult crowd & demographic to capture. Fashion was much slower here than anywhere else it seemed. For a long time, not many people wanted to be different or stand out, including creators. It was frustrating because we operated out of the comfort zone & wanted to be different than anything before.
Creating a demand for vintage fashion, open genre style, & direction in an area where there were only a handful of side hobby collectors, photographers, usually shooting limited style, & everyday dressers. We had to make the local people see why the vintage pieces & collection were unique & what changing/highlighting your own style can do for you plus in most cases your creativity & or confidence. We worked hard to do that & the realest ones came through! Now I feel we've really made that demand & started a ripple effect of competitive energy & vintage fashion. We've been told so and witnessed proof of that many times by locals.
In our first six months, Brittany battled cancer in her shoulder & every three months had to go to Houston for treatment & check-ups after surgery. So that took a lot of time and energy out of our schedule. It got very hard but she stayed motivated & remained headstrong. Truly a strong woman. Seeing her conquer that, although terrifying & confusing, is one of the most respectable things I'd seen any person ever do. It was inspiring. To keep it real we never publicly shared information or announced anything was wrong. Neither one of us wanted unnecessary energy to come around or to create some kind of pity party. It was hard but she did that & we fought it together. It is special.
Friends, acquaintances & even family members talked down on our vision.. didn't understand what we were doing or how we could make a living off of a business that we created ourselves. " you need a real job " as if spending every day on our feet collecting from literally everywhere, taking endless photos, & meeting w clients daily to make sales as we paid our bills successfully with no other investors wasn't a real job… But, we pushed through the negativity and most of those people today are very supportive. The other half can watch as we continue to prove them wrong.
Its been very difficult using social media for our work because the algorithm is so hard to work genuinely so much content is not authentic. Too many people sell out. I'm not saying don't take advantage of the opportunities & rewards given to you but lying or misleading the public is just not it. Everyday people paying for followers, striving to impress the wrong people, idolizing those who aren't a positive influence, & all kinds of artists, models, brands, & shady creators who in actuality didn't build a genuine support group, bought their following, & mislead whoever's actually supporting them. That's not right. I truly believe we got where we are today by going through the struggle & not giving into the media mentality. In short, genuine love & support over what we call " clout ".
I'd choose to have a room of 100 genuine people who will support rather than 200 people who don't care. Quality over quantity or again LOVE over CLOUT.
I enjoy media a lot but that system of forcing people to pay for admiration or approval has been & still is one of our biggest obstacles hands down and I know we're not alone. I want to see people focus on loving themselves & promoting themselves regardless of what media peers desire. Use your morale/creator's compass. Don't front anything. Keep it all you. Loving yourself & being happy is what really matters.
Love from your supporters & steady income is what keeps a business, dream, or idea alive. Love over everything.
Please tell us about OG THREADZ. What should we know?
OG THREADZ is a vintage fashion source, stylist team, & creative label that provides inventory including t-shirts, outerwear, pants, shoes, & all types of topic matter collectibles from the legendary 60s, 70s, 80s, 90s up to early 2000s. We constantly strive to offer more than a product/price tag relationship & make our work more of experience & tool to influence a variety of many different demographics & people.
OG Threadz is not only a limitless source of vintage fashion & collectibles but also a platform that highlights style, unique individuality and creativity for our clientele. We try to bring personalization to each of our clients whether that be an everyday supporter, artist, influencer, collector, etc. OG Started off in our hometown of Mobile, AL. We were collecting & selling vintage clothing to local friends, out of state collectors, and people we met along the Gulf Coast. In a couple of months, that turned into us individually styling models for photoshoots, doing custom denim & shoe designs for clients & traveling to our favorite musicians show to hand them vintage pieces that were their style, chosen by us. We focus on finding that personalized influence with everything.
In 2017 we started hosting local events to promote artists and that turned into over 30 events & pop up shops promoting several creators in Mobile, Atlanta, Nashville, Pensacola, Gulf Shores, etc. We created a large web of genuine people from musicians, athletes, models and all in between. Since the day we started, we've done nothing but run OG full time & chased our goals by working long nights, styling countless photoshoots, handpicking clothing everywhere we go, hosting events in and out of our hometown ft. live music + creative attractions. Basically working as hard as we can to manifest the vision we have for our brand & supporters with every waking moment. Over the years, we've come across some amazing pieces of childhood nostalgia & vintage history, not to mention we have met some truly inspiring people.
I, Bowen, 23, am the founder. Also, I am the stylist, creative director, collector & manager of OG Threadz. Brittany, 24, is co-owner, a nonstop creator from styled & freelance photography, graphic edits, custom art, & handmade antique/ natural jewelry. Together as a team, we provide the complete OG Threadz formula; style, vintage fashion + accessorizing, photography & creative direction. I collect the pieces, style the outfits for each individual, come up with the concept. Brit takes photos of the styled outfits & brings the scenes to life with the lens. We're very competitive & that adds to the fun because we are constantly pushing each other to go harder.
It's quite a way to make a full time living & influence our peers, not to mention a job that requires no off days. Being self-made business owners & full-time creators, designers, collectors, & influencers is truly a lifestyle. Although this is how we make our day by day living, money from sales, shoots + events are just how we pay the bills. It's important to remember people's love, energy, creativity, music, art, & fashion is how we stay alive & motivated to go on as creators & individual human beings. That's OG, which stands for ORIGINAL. That's where the genuine love comes from. We're meeting a demand for nostalgic style & competitive energy. Taking our supporters through the ins & outs of whatever era or concept we want to recreate.
Any shoutouts? Who else deserves credit in this story – who has played a meaningful role?
First off I gotta give thanks to Mac Miller. We wouldn't be where we are today without his inspiring work & beautiful words to me that day on his Divine Feminine tour. That was a gift the universe gave me and I'm forever grateful. I had chosen a whole nother career that in no way used my passion, love, or talent. I chose to make my way into the Fashion, Music, & Art industry to inspire nonstop not even 30 minutes after that. Forever grateful. I'm happy he's at peace, but I miss that man being here every day, to be honest.
Second I gotta thank God aka the universe or greater being for giving us the trials & tribulations that prepared us, molded us for the life we've been living.
Third I'd say I gotta thank the PEOPLE. No matter how much credit I wanna take WE WOULD NOT BE SUCCESSFUL WITHOUT OUR SUPPORTERS. I'm talking about literally anyone who's given our vision a chance from shopping, models, sharing with friends, networking, reaching out to us and so on. My family has grown since I started this through love & loyalty and continues to grow every day. All of the real ones, customers, friends, family, just genuine supporters is who we owe our success to & that's why we're never going to stop meeting their demand. We'll never stop loving them. We are so grateful for ours, as I've coined them " Thread Headz "!
I've got to give thanks to the true influencers artists, producers, models, athletes, fellow creators, etc that have helped us grow our brand. Specially talented individuals who have undoubtedly sent more support our way. I hate to name drop but that's really what is required. These cats are extremely inspirational. Even just following us or buying/ wearing OG is a big deal to me bc I know they care for and enjoy our work! Musicians are a huge part of our growth from big following artists like Felly, Gyyps, The Wrecks, Rick Ross who posted one of our scenes, Elley Duhe'; an amazing female singer & songwriter from Dauphin Island AL, Clayton from SP7, Andy Citrin; a phenomenal singer-songwriter & multi-instrumentalist from Mobile area, to producers like Big Jerm; someone I've listened to since before high school thanks to Mac. Westen Weiss, who was recently Grammy-nominated for his work with Meek Mill & Drake on " Champions ", Al Geno, a 251 local hip hop & trap industry producer who has made a HUGE impact in the rap industry with people like Thug, Lil baby, Rylo, No Cap, etc.
Then there are upcoming artists who are just pure talented hardworking individuals or groups of people we will continue supporting all the way like Peter $un, whom we hosted a listening party for in Nashville, TN. Also credit to NUANCE magazine, Morbeato; EDM artist & producer, Shuggy, Edephus, Samwyse, etc. Those artists and countless more deserve our support because they support us & we truly believe we are all headed to success.
Finally, another big genre of influencers is our dedicated models. We put them to work and they never disappoint! We owe thanks to everyone who has stepped in front of our lens. People like Trevor Norris, known for his hilarious videos on social media. Karli Harilson, Tristan Reynolds; industry model, Scottie Waves; published writer, Mary Bragg, Dorvell Ferguson, Vince Toms, who are all fantastic models & have been styled & directed by us. Their collaborations have created some beautiful results for our brand. We thrive & grow off the visual presence we create. Also want to mention Kenneth, Deangelo, & Austin from All Night Co. They've been working hard to bring the competitive energy to our area and we work well together making that happen. All of those people and more have been factors in our success.
Some of our biggest inspirations are Mac Miller, Jimi Hendrix, Michael Jordan, myself, as well as Russ, Eminem, Lil Wayne, Drake, Kanye, & Dre. Yes, I said MYSELF because if you're not inspired by yourself that's an L. You gotta be self-motivated because nobody will do it for you!
As far as cheerleaders & my inspirations go, my girlfriend, Brittany is easily my biggest cheerleader. There's never been a time she didn't believe in me. She's always got my back through thick & thin. Our other biggest cheerleaders would have to be parents, my grandmother, the artists I've pushed, and last but definitely not least, my best friend/ brother Justice Bassenger, aka "J Bass". We have been thru it all sense middle school.
Those people are one of the biggest reasons I'm chasing these goals. So we can all live better & healthier as a family. My biggest goal is to help everyone, to inspire greatness with my work and make this world a better place daily.
Contact Info:
Image Credit:
All photos styled by Bowen Flowers for OG Threadz. Shot by Britt English.
Suggest a story: VoyageATL is built on recommendations from the community; it's how we uncover hidden gems, so if you or someone you know deserves recognition please let us know here.