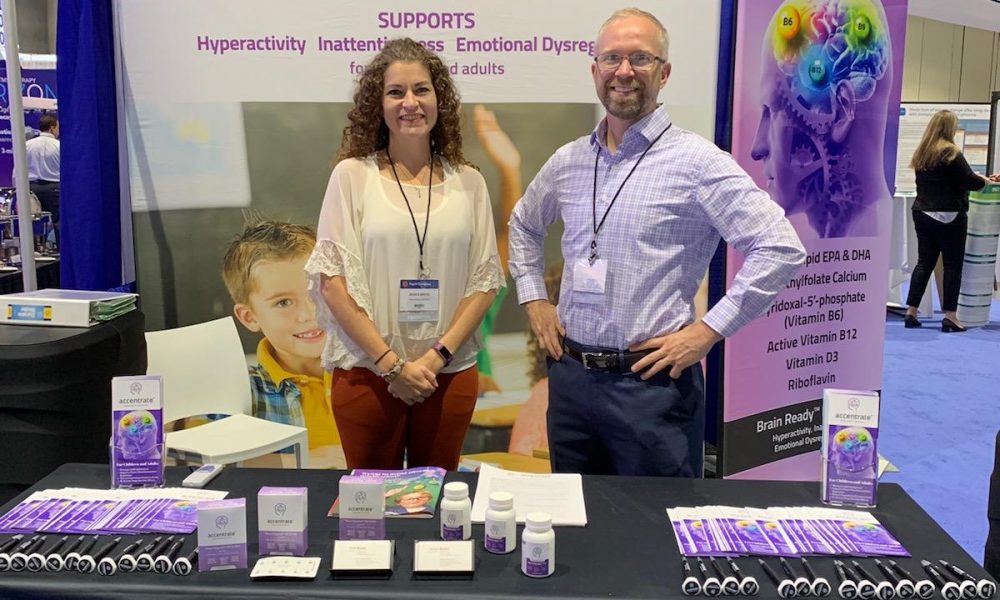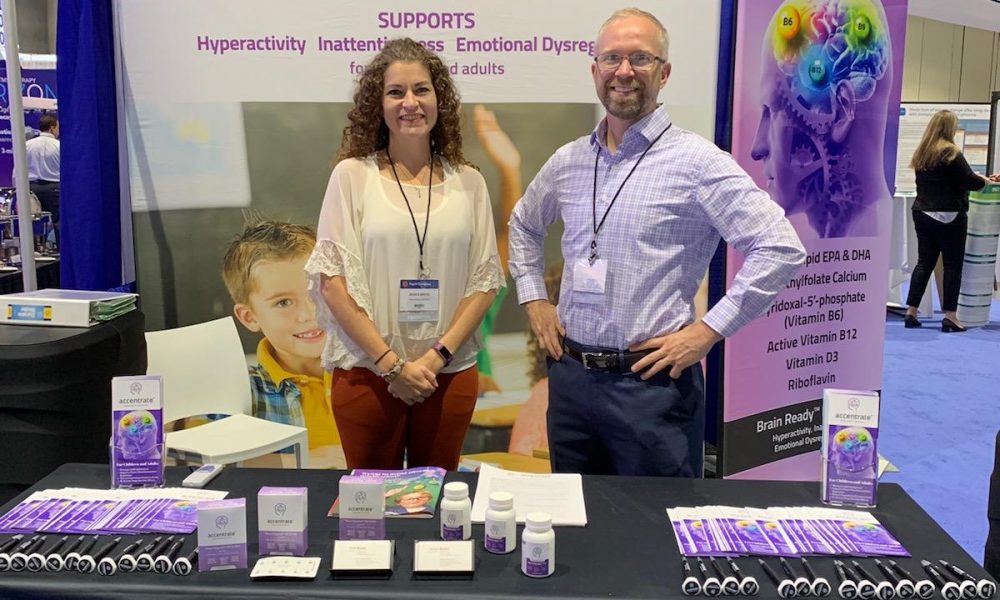 Today we'd like to introduce you to Brett Bartel.
Brett, let's start with your story. We'd love to hear how you got started and how the journey has been so far.
I oftentimes feel like the feather that's in Forrest Gump. My life often seems like it is been tossed around in the wind. And just like Forrest Gump, I've had amazing opportunities and catastrophic disappointments along the way. It's only been recently, that I feel even the smallest amount of control over where life is heading.
I have to say that I feel lucky that right now, I am actually using everything I learned getting my bachelor's in microbiology, masters in molecular biology, and a law degree. Not everyone uses what they learn in school. Though I feel like the six figures of student loan debt is a little more bearable knowing that I actually use what I was taught.
I graduated from law school in 2009, which was the worst time EVER to graduate from law school. The economy had just imploded and we were enjoying the worst economy since the Great Depression. Law firms were still laying off lawyers and very few were hiring. And my six figure student loans were now gaining capitalized interest.
Twenty months later, I did get a job as a patent attorney. I worked there for a year and a half before going to another law firm. After working there a year, a small generic pharmaceutical company in Tampa wanted to hire me as their In-House Counsel and oversee their litigation.
At the same time, I had also become business partners with a Steve Jobs type character–very bright, but very difficult to work with. He had brilliant ideas, I would write the patents for them, and I'd receive royalties based on what was commercialized.
During this time, I was earning a ridiculous amount of SkyMiles traveling to India, China, Canada, Netherlands, France, New York, San Francisco, San Diego, Los Angeles, Miami, Tampa, and more. I become Diamond Medallion with Delta. No one should be Diamond. That's just too much travel. Oh, and I have a pregnant wife (Jessica) with two other kids. This was not her favorite time in her life.
Things slowed down and I changed jobs to work for a generic pharmaceutical company in Ft. Worth. Our little start-up flew to pieces after we litigated for a year and a half over control over it. So me and a few other business partners formed another start up…Fenix Health Science…arising out of the ashes.
Three and a half years ago, my son was diagnosed with ADHD and we wanted to try to avoid using stimulants if possible and we wanted to address his symptoms through nutrition and behavioral therapies. My professional experience up to this point gave me a strong background in the nutrients that help support cognition, memory, attention, and focus. So I went out to the Vitamin Shoppe and bought the omega-s, folate, magnesium, Vitamin B6, B12, and Vitamin D. This was challenging because not all vitamins are the bioavailable, active, or absorbable ones. And before long, he was taking more than six pills, which meant he wasn't taking any of them. I didn't understand why there wasn't a product that was specifically formulated to meet his needs. So we made one–Accentrate™. I and I filed the patent application for it.
It was fun and exciting branding a product we could call our own. Jessica came in and helped with marketing, offering the mother's perspective for a child with ADHD. I handled the science end and why these ingredients were helpful.
For awhile we struggled to get our message out there. Jessica and I attended psychiatric conferences talking to doctors and marketed on social media. Jessica has been getting her own SkyMiles and it's been fun working and traveling with her. We were growing slowly. We were hearing good feedback from customers that they were improving using Accentrate™. That ultimately has been the best part of this.
Last spring our biggest competitor, Vayarin, was discontinued. (The parent company was bought out and not interested in maintaining this product.) And we got a windfall of customers. Medical practitioners were seeking more information about our product. I pulled my SkyMiles out again and started traveling to Louisville, San Antonio, Los Angeles, Miami, Dallas, San Francisco, Tampa, Charlotte, Newark, and Denver and others. Nearly every medical practitioner was impressed with Accentrate™. I also started handling a lot of the phone calls that were coming in. I've talked with hundreds of medical practitioners and have received substantial feedback on how their patients are doing on Accentrate™ and it is resoundingly positive.
It's enormously satisfying to engage in a work that helps people–and changes their lives. Now and then, I'll take a customer service call, I really enjoy talking with parents and listening to their struggles, but also how their children are improving. I would probably be more effective with my time if I didn't allow myself to engage in 30 minute conversations about ADHD and nutrition. On one phone call, after hearing about how Accentrate™ came to be, one parent said, "I love you," That was as awkward as it was cool.
My story would be incomplete without giving enormous credit to my wife. She is far more than just a supportive spouse. I might be the brains of this operation, but Jessica is the brawn. I know a lot about science and pharma, but she has been the work horse not only marketing Accentrate™ but overseeing fulfillment, organizing social media and the website, handling customers through the website and phones. Accentrate™ absolutely would not be what it is today if it weren't for Jessica's countless hours. In fact, all of the other equity business partners haven't received a salary, but we knew we had to pay her because we couldn't lose her. So she was the first in the company to get paid. And she's actually become quite the science nerd too.
When I started law school years ago, I thought that I'd be working long hours in a law firm. I never really thought I'd work for companies in Tampa or Ft. Worthwhile living in Atlanta, or be apart of two start-ups and working more on the business side of things. Nor would I have ever thought to travel as much as I have. We don't always get to choose the opportunities that come our way. We can only recognize them. Jump on them. And make the best of them.
Overall, has it been relatively smooth? If not, what were some of the struggles along the way?
When I said my life is like a feather gently blowing in the breeze from one opportunity to another, it can be more like a tornado sometimes, yet oddly sometimes a dozen eggs land in the middle of nowhere from a tornado completely unharmed.
Graduating unemployed with six figures of debt is certainly daunting. I think about 85% of that is paid off now.
From 2013-2014, since I was working two jobs, I worked 70-80 hr. weeks every week but the week of my 10th anniversary and Christmas. That's hard when you have kids. I'd try and make it up to them by getting up a little earlier and taking them to Waffle House before taking them to school and going to the airport.
One time I woke up in Tampa and didn't know what city I was in. Another time, I flew to Jacksonville for a deposition, flew home in the evening, went into the office to prepare for the deposition the next day. Came home at 1 am. I woke up at 5:30 am to get to the airport to fly to the deposition in Dallas. When I was getting out of the Uber about to enter the law firm, Jessica called. She asked which city I was in now. I told her I had come home and slept in her bed last night. She had no idea.
The first start-up ended after a fight over control of the company. My business partner thought I was trying to take control of the company so he had his wife (the Manager) kick me out of the company. When you have an operating agreement, you can't just do that. My other partner, Andrew, became concerned and started looking into it. He and I decided to vote and remove her as a manager and make him manager. This led to a year and a half of litigation spending hundreds of thousands of dollars and ultimately a total collapse of the company. It was extremely vindicating sitting in the court hearing the judge decides that our side was the correct one. And we won control of the company. (Andrew is also a part of Fenix.)
It's really sad looking back because this never had to happen. We had a great product. It was making good money. I would have walked away from the company if they simply agreed to pay me for my work. At the time, I thought the only way I could assure getting paid was by litigating. Now… I would have just walked away. Getting paid was not worth the stress, weight gain, and grey hairs that litigation brings.
Please tell us about your business.
Fenix Health Science specializes in making nutritional products that are specifically formulated to address particular nutritional needs . . . mostly in the mental health field. They are specifically formulated based on scientific research. The ingredients we use are the most bioavailable, active forms we can find.
The omega-3 fatty acids in Accentrate™ are different from those found in fish oil. The EPA and DHA are in phospholipid form, which is the form that they are actually in the brain. The omega-3s in fish oil are in triglyceride or free fatty acid form, which is not the form the EPA/DHA is in the brain. When you take a fish oil supplement (intended for cognitive health) the body has to break down, metabolize, and put the EPA/DHA in phospholipid form before it goes to the brain. Many scientific journal articles have shown that the phospholipid form is the preferred carrier of omega-3s to the brain, which is why we call it Brain Ready™ Nutrition.
There is no other product like it. Other products either have nutrients in forms that aren't absorbed well, or in doses that are less helpful. While all of the ingredients in Accentrate™ are backed by scientific data, we are also in the process of a clinical trial on the formulation of Accentrate™ itself.
If you had to go back in time and start over, would you have done anything differently?
The failure of my first start-up may have been avoided if I had tried to repair the relationship with my partner when it seemed we were growing distant. We had competing views of what our company could do. I saw enormous potential, and he wanted slower growth. The others wanted to go more in my direction, making more products, doing more. Had I realized the divide would ultimately tear the company apart, it would have been better to assure him we were in this together and slow down a bit.
I don't think that would have been best for the company, we could have and should have made more products. But handling internal politics is tricky. And if not done right will tear it all to pieces.
The second start-up is hard to say. Can I start over with a bigger budget? Many of the "mistakes" were made by having limited funds. We didn't spend much money on branding, designing logos, websites, etc. I viewed the product as functional. If we could simply communicate the content of our message, people would understand. I didn't recognize that to be taken seriously as a company…especially as a company addressing health issues, you have to look professional.
We also spent way too much money on making our first batch. We had tons of inventory but hadn't grown our customer base. We also purchased 20,000 flyers and brochures because the price for 20k was substantially discounted compared to 5k–we thought we were saving money. But in the end, I think we threw away 10k because we didn't use them and we'd upgraded our logo and branded look. So we wasted a lot of money early on and could have used it better.
Pricing:
We know health care is expensive, and we priced our product at least 15% less than our competitor and kept the price low even when they discontinued their product.
The scientific literature is pretty consistant that supplementing with omega-3s for cognitive support can take 3-6 months before noticing improvement. So we discount purchases of three month supplies.
Accentrate™ (kids) can be as low as $40/month. Accentate110™ (teens/adults) can be as low as $55/month.
Contact Info:
Address: 1000 Parkwood Cir.
Suite 900
Atlanta GA 30339
Website: www.accentrate.com
Phone: 800-73-Fenix (3-3649)
Email: info@accentrate.com
Instagram: accentrate
Facebook: Accentrate – Brain Ready Nutrition
Twitter: @fenixhealth

Image Credit:
The first picture is Jessica and I in St. Louis attending the International Conference on ADHD (CHADD) in Nov. 2018.
The next is Jessica and I at our booth at Psych Congress 2019 in San Diego.
The next two are Jessica and I in Chicago attending the AACAP (American Academy of Child and Adolescent Psychiatry) conference last October.
Our son (Riley Bartel) was initially the literal poster child for some of our advertising. Our daughter was jealous.
Pictures of two of our products. Accentrate™ – for individuals under 110lbs (box) and Accentrate110™ for individuals over 110lbs (bottle).
The next booth was our first convention at Psych Congress in Orlando 2018.
Jessica and I networking with Dr. Darria Long Gillespie author of Mom Hacks.
Jessica Bartel, my wife is the Marketing Director being filmed for some marketing videos.
Suggest a story: VoyageATL is built on recommendations from the community; it's how we uncover hidden gems, so if you or someone you know deserves recognition please let us know here.