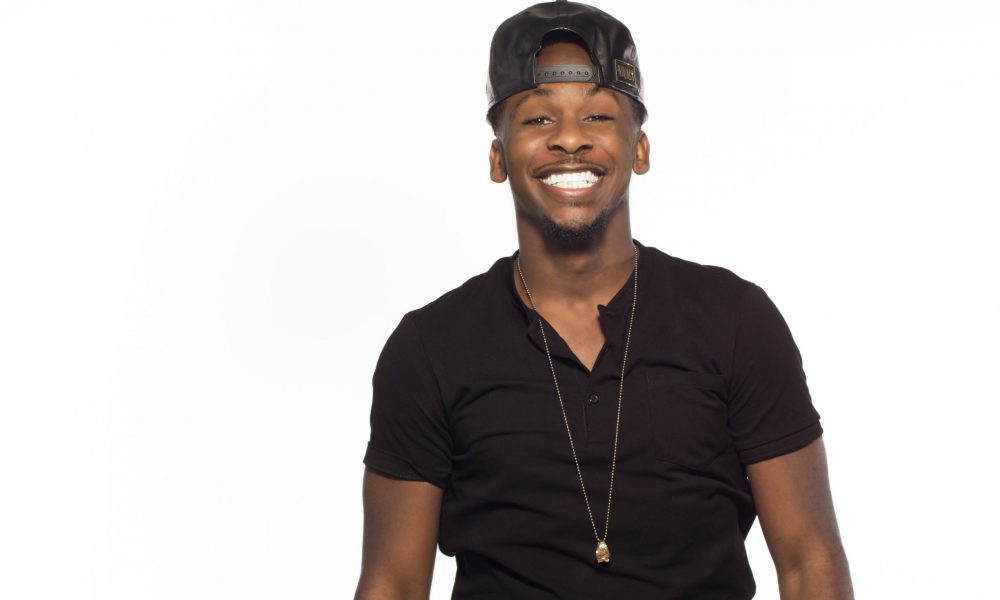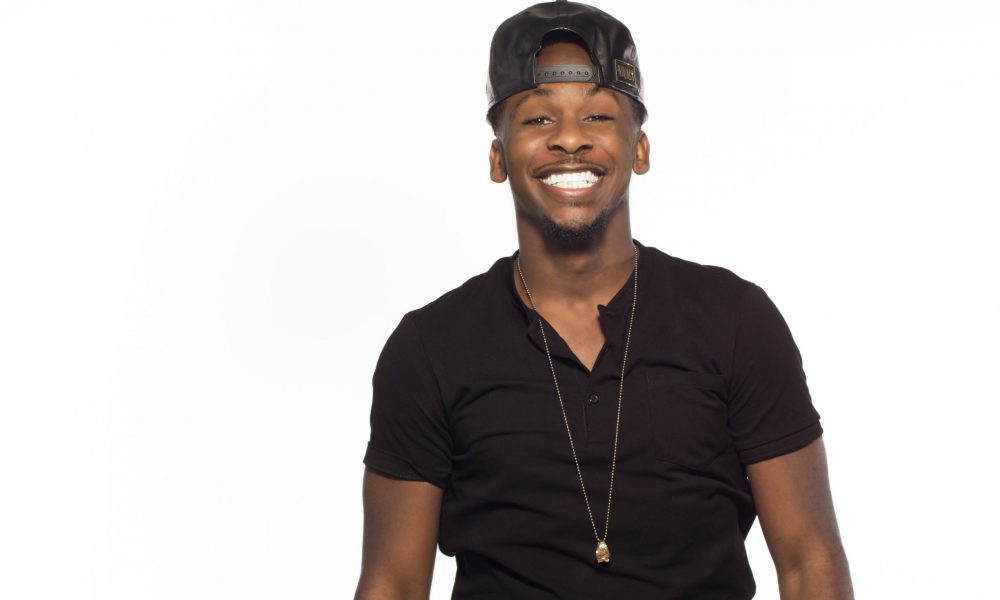 Today we'd like to introduce you to Bright Ekeigwe.
Bright, please share your story with us. How did you get to where you are today?
In the summer of 2008, after my freshman year of college at Clark Atlanta University, I spent most of my summer back in my hometown of Bronx, NY. During my time back home that summer, I was extremely motivated in finding a part-time job, to help with paying some of college tuition and bills, to help continue with my education, since at the time, I was paying the majority of my tuition through private student loans per semester. During that summer I was introduced to a small graphic and printing business in the Bronx, ran by a mutual acquaintance, by the name of Mr. Mapp. His daughters were close friends of mine and had attended the same high school as I.
After reaching out to Mr. Mapp about any part-time job openings at his store, he explained that he couldn't exactly pay me much, because the store was still fairly new and fairly small. Later on, I noticed him at work, designing graphics for t-shirts and flyers, and I was somewhat impressed by the creative process. So he explained to me that, he can provide a better way for me to make money, which was to learn how to graphic design on my own. So he taught me the basics of graphic designing using a free graphics editing software called GIMP, that he used for all his work. And had me perform some small graphic work for him, just for practice. Towards the ending of the summer, I came up with an idea to be an "Atlanta Distributor" for his company.
Basically while being in Atlanta, I would be taking graphic design orders, creating the graphics, and then sending it to him, to either print out on flyers or t-shirts and then sending the finished product back to me, to deliver to the customer. Unfortunately, the idea didn't work as planned. So instead I just created designs for students on campus, organizations, etc, for little to nothing. Only just to build my portfolio and presence on campus. At the same time, I was competing with another group of graphic designers on campus, who have been designing for the campus before I had. During my junior year, I made little profit off the work but was slowly building traction with the brand.
Towards the end of the year, I was given terrible news that Mr. Mapp, had passed away. I was put in a bad place, mentally, because this was the first person who believed in me doing something for myself and who gave me the knowledge and opportunity to become an entrepreneur. After his passing, it pushed me to continue and further build my brand, and continue what he started with his business. Which is where I came up with the original name "B.E. Custom Designs". The B.E., of course, is my initials, the "B.E." logo was a logo I created one year in London, on a layover at the airport, just randomly playing around with my editing software, GIMP. And I added "Custom Designs" because what I wanted to portray to my audience is that, everything that I design, will be "custom" made for the client's needs.
After years and years of taking in free to little cost projects, I began to expand within the campus. My work began to be noticed, and my experience in graphic design, definitely improved. In 2014, After have graduated with my B.A. in Computer Science in 2012, and then with my M.A. in Computer Science, I went and received an offer to work for General Motors as a Junior Software Developer, as a new college hire. After receiving that job offer, I chose to put B.E. Custom Designs on the back burner. In the same time working with General Motors, I also was promoting nightlife events, during the weekends with one of my Frat brothers, Chris Clarke, who introduced me to the "ATL Promoter Life". After a few weeks, promoting with him, he and I noticed that, this wasn't something that I was naturally good at. So he suggested a way for me to make money off the time at these events, which was to film the events and create promotional videos for those venues. This was at a time when Instagram was still fresh to the social media scene as being able to upload video content.
My first-ever promotional video was for High Society Saturdays at the original Aurum Lounge in Midtown, Atlanta. This task was given to me by Luther McElroy who was the owner of the venue, and a mentor to Chris. As time went by, I began to film at all of our and Luther's events, for FREE, using Chris's Nikon D3300 camera. At the time, money wasn't a concern from these videos, because I was still working for General Motors, making big corporate money. In 2015, I was later fired from General Motors, after being falsely accused for lacking performance. For most people, it looked like a major downfall, but I looked at it as a sign for something much greater. I looked at it as a sign to rebuild my brand once again and finally take it seriously. With my new skills in filming and video editing, I then changed my brand name from "B.E. Custom Designs" to "B.E. Custom Media".
The reason why I changed it is because I didn't want to limit what services I was capable of providing to just design work. So I opened it up to a broader variety of work. Since then, I've continued to dedicate myself in building a name for myself and my brand in the city of Atlanta, and as well as in cities abroad. I've worked with multiple notable brands, such as Taliah Waajid Natural Hair Care Products, The World Natural Hair Show, Curls, Kinks and Culture Fest, Ciroc, Hennessy, and many more. As well as providing numerous, promotional content for over 50+ venues in Atlanta, and some additional venues in other cities. In 2019, B.E. Custom Media later opened up it's services to Photography and Web Designing. Today, B.E. Custom Media is a One-Stop-Shop for All of Your Media Needs. We provide marketing materials to help build your brand for personal, small or large businesses.
Overall, has it been relatively smooth? If not, what were some of the struggles along the way?
It has NOT been a smooth road at all. The #1 struggle along the way, was being able to properly finance my business. When I first started B.E. Custom Designs, it originally started off as a business idea, but later ended up just being a small hustle to get me by with minor expenses, such as food, and maybe books.
But later on, after my job with General Motors, I was left with responsibilities and expenses that required a certain amount of income. And at the time B.E. Custom Media was ALL I had. So a lot of the money I made from creating videos, and graphics, etc, was going straight to my personal expenses. Another struggle that I approached along the way, was being able to find like-minded creatives, who has the same sense of drive to learn and develop like I did when I originally started. A big issue was, getting plenty of work, but not having the reliable manpower to share the tasks and complete the projects in a timely manner.
Please tell us about B.E. Custom Media.
B.E. Custom Media is a One-Stop-Shop Media Group, that provides all of your media needs. I provide graphic design services, video and editing services, photography services, web designing services, etc. And within those services, I'm open to all types of projects, whether it's wedding videography or photography, brand commercials, small and large event recap videos, web designing (New/Old) for small or large brands, and many more. But out of all of the services that I provide, I specialize in Film (Video and Editing).
Most of my work are mainly promotional and recap videos of events held in Atlanta, or brand commercials, etc. I'm known for my cinematic storytelling through my shooting and editing of an event. I created and set a standard for promotional videos of events, here in Atlanta. What I'm most proud of, as a company, is that I never plateaued, I always continued with bringing in new creative ideas and creative work, and still staying within competition with other Media Groups, even as a Single Person Company.
If you had to go back in time and start over, would you have done anything differently?
If I had to start over with B.E. Custom Media, I would work more towards building the foundation of the brand, on the business and admin standpoint. Would have taken a more serious initiative in financing my business, to supply equipment and the top editing software programs, to produce the best quality work.
Contact Info:
Suggest a story: VoyageATL is built on recommendations from the community; it's how we uncover hidden gems, so if you or someone you know deserves recognition please let us know here.