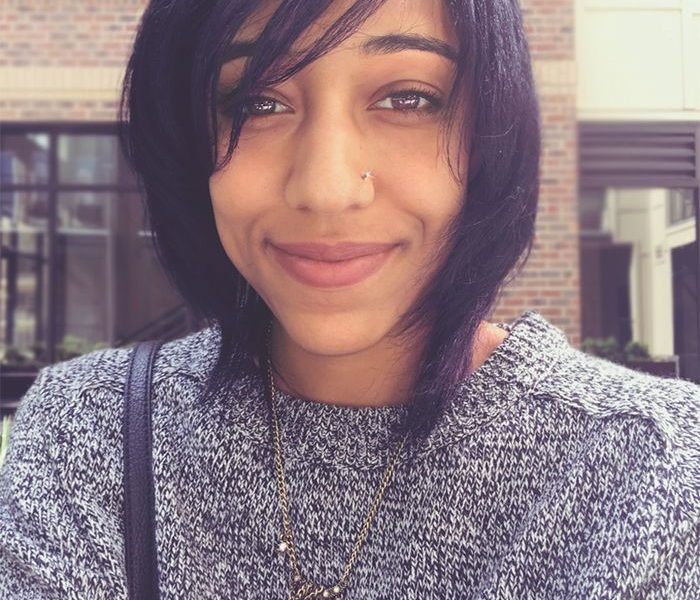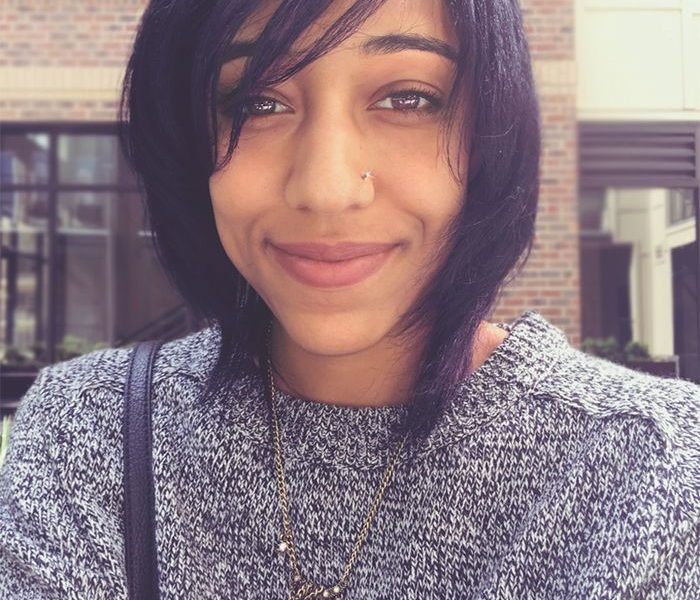 Today we'd like to introduce you to Erica "Ekitty" Moore.
Erica "Ekitty", please share your story with us. How did you get to where you are today?
I am primarily a digital artist. I use Photoshop and a Wacom Tablet do my work. I am self-taught and have been drawing since the age of 13. My style is very cute, fun, quirky and feminine. Not only is my style very feminine, but I really enjoy drawing women. Women have an organic, natural, flowing energy about them that I like to capture in my art. The energy of a woman is so divine, intuitive and beautiful. We all have an inner goddess!
My artist name is "Ekitty". E stands for my first name, Erica. I believe that cats are purely feminine creatures and describe women very well. The cat knows what she wants and will send you jumping through hoops until she gets it! They know they are attractive and cunning. I think this describes goddess energy very well. I've never known a cat to be completely submissive to the standards of being a pet.
There are a lot of celebrity portraits and fashion designs in my work. Celebrities are so awe-inspiring because they are so elusive to the public. We don't really know them but we see them everywhere. It's kind of an adrenaline rush when I successfully reach out to them through my art.
Has it been a smooth road?
Every artist has had periods where times are tough! I wasn't very confident in my art before. I thought so many people were so much more talented than me that I didn't stand a chance as a competitive illustrator. Later, I learned that there is no right or wrong way to do art. Everyone one is good in certain areas. Someone who is super skilled at realism may not be a good cartoonist. Art is an intuitive process.
I struggled with depression right when I hit 20. It is still very hard for me emotionally sometimes. Drawing and receiving feedback really helps take the edge off of my anxiety. It's a cure for a lot of things.
Has luck played a meaningful role in your life and career?
Luck has played a big role in my career! I have been able to reach out to Khloe Kardashian, Jen Atkin, and Kylie Jenner. These are some of my favorite female celebrities. They have millions of fans so I feel lucky that they've had a glimpse of my art. Celebrity hairstylist, Jen Atkin, took interest in a portrait I made of her friend/client Khloe Kardashian.
I was able to ship the portrait to her a few days before Christmas. I framed it and wrote them both a letter wrapped in pink ribbon. It was the first print I'd ever shipped to anyone! It was a huge compliment knowing that my portrait is sitting in her office somewhere.
Kylie Jenner's team took interest in the fan art I'd been doing a few months afterwards. I've been featured in her App, "Kylie", and am currently doing a Q&A for her App about my drawings. I've been a huge fan of her social media presence for the longest time. It feels amazing to know that the girls I draw like my art!
All of this has taken place through Instagram. The role that social media plays in our society today is so crazy.
Do you feel like there are certain traits that increase the likelihood of success?
The most important qualities in my journey of a successful artist are gratitude, persistence, thick skin, positive energy and being humble. I see myself as a spiritual person. I believe in the effects of karma and positive energy. The energy you put out into the universe will certainly be returned to you. Although I like to share my successful moments, I never brag about achieving my goals. Just because I've been able to reach out to some big celebrities doesn't mean that I'm better than anyone.
I like to encourage people that it is possible to attain your own personal goals in life. Not everyone is after the same type of success. There is no hierarchy in success. The highest point in success is to be generally happy where you are in life. Not everyone needs a million dollars to be happy or successful.
I have been very persistent in pursuing my goals. I had to overcome a lot of insecurity of what other people might think of me. Being as persistent as I have been has made me a more confident person. In art, you have to develop a thick skin. The opinions of other people can hurt, but it really doesn't matter at the end of the day. You've got to shake it off and keep walking!
I am grateful and thankful for the blessing in my life, big or small. Whenever I feel positive, I like to go out and perform random acts of kindness. It feels good when other people around you feed good too!
What do you love about our city and what do you dislike?
I've lived in Atlanta for 22 years of my life and I am 24 years old. I was basically raised here in a community called Smoke Rise, right next to Stone Mountain. The thing I love the most about our city is that our culture is run by millennials. That may be a nightmare for some people, but I think it's hilarious. We party pretty hard in Atlanta.
I've been living in Bulkhead/Midtown for the past 4 years.
The city is spacious inland so you can find quiet spots when you need a little privacy to clear your mind. I'm a huge food fanatic so the selection of restaurants here means everything to me. There's a place for everyone in Atlanta.
My least favorite thing about Atlanta, just like most cities, is the traffic!
Contact Info: