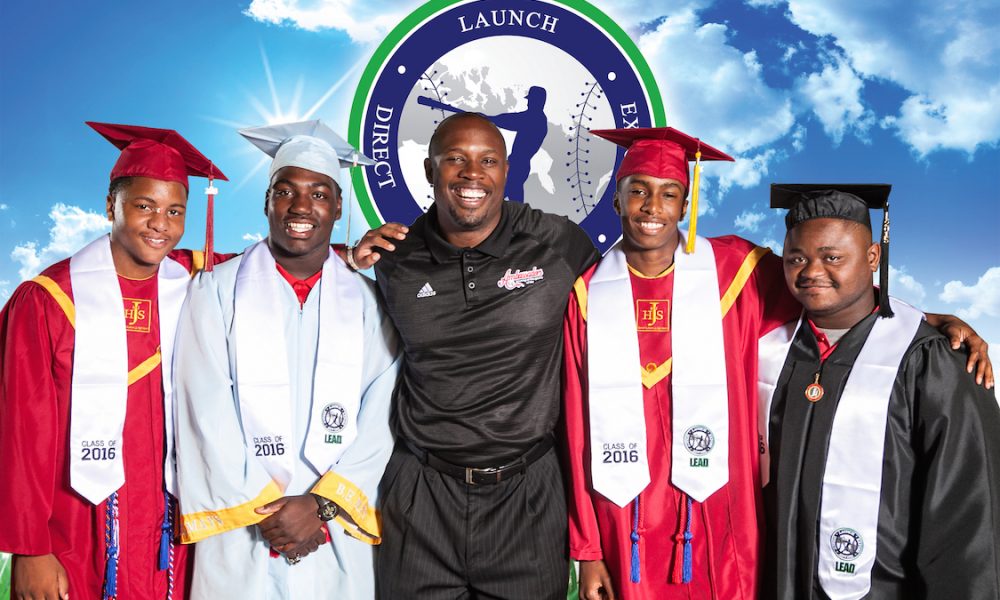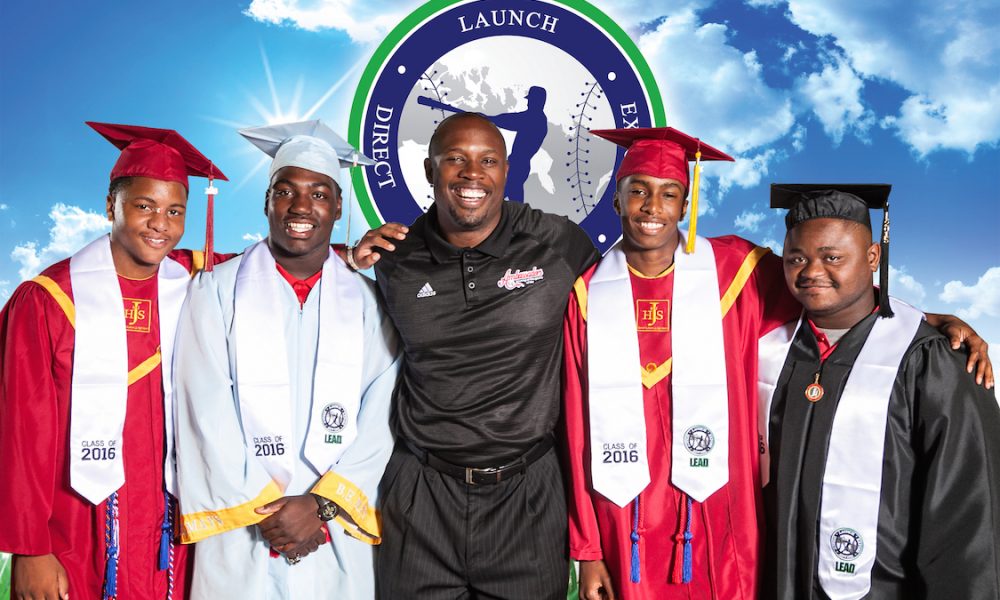 Today we'd like to introduce you to C.J. Stewart.
C.J., let's start with your story. We'd love to hear how you got started and how the journey has been so far.
I am a Grady baby who was born to a teenage mom and unwed parents. They lived in Hollywood Brooks in the Bankhead community, one of Atlanta's most dangerous zip codes. Born to parents who weren't properly prepared for the task of raising a child, in one of the most violent areas of town during the onset of our nation's crack epidemic, the fact that I made it out of Bankhead, without a criminal record, without becoming a teenage father and with my very life is an amazing feat all to itself. To add to it, I was able to overcome the negative narrative about Black, inner-city boys and get drafted, not once, but twice by the Chicago Cubs, play a short stint of professional baseball, train some of Major League Baseball's rising superstars and then come home to pay it forward to the city that was so good to me. Baseball, along with a community of people who supported my dreams, played an integral role in saving my life. Today, I'm doing the same thing for over 350 at-risk, black boys in Atlanta Public Schools through L.E.A.D.
Great, so let's dig a little deeper into the story – has it been an easy path overall and if not, what were the challenges you've had to overcome?
From my foundational years, the struggle I had was my love for baseball vs. my dislike for education. My parents wanted the best for me, but their best was being an engineer. I didn't want any part of that. I wanted to be a professional baseball player and it was hurtful to not have that support from home, but it also made me work harder. I quickly discovered that school and baseball were connected, so I did well in school, solely because of my desire to play baseball. Through sports, I found my value for education.
Fast forwarding to my work in youth development with L.E.A.D., there have been and still are challenges that I face. I am unashamededly, unapologetically black and sometimes that rubs people the wrong way. But as a black man who is aware and conscious of my people's journey in this country, I know what black people have had to endure and are still enduring in this country. There was a time in America when looking a white person in the eye would get a black man killed and it killed the spirits of black men. I feel that sentiment is still alive today. I'm not downplaying what our women have had to endure, Lord knows they've caught more than their fair share of hell in America; I'm only speaking from my perspective as a black man.
The boys and young men I empower through L.E.A.D., they don't need mentors – they need heroes. Their whole existence has been demeaned and criminalized simply because of their skin color. They are born into a world they don't fully understand because our educational system has perverted the enslavement of Africans by calling them "migrant workers" and has reduced the Civil Rights Movement to Dr. King's 'I Have A Dream' speech. They don't understand that the black experience on this planet did not begin with slavery. They don't understand the important distinction of calling the African Diaspora "enslaved Africans and African-Americans" versus just calling them slaves. They don't know of the Birmingham Jail Dr. King, only the diluted Dr. King that our nation's hate-filled ideology wants them to know. They live in housing projects as kids and so do their parents, but they don't know that generations ago they had great-great grandparents and aunts and uncles who had the means for purchasing a home, but were denied their piece of the American Dream because the housing and lending institutions in this country were racist and corrupt. They live in a world within a world; the world they know and experience every day and the other world that writes their narrative and dictates their downfall to a certainty.
This latter world they know nothing about… but I do. And it's my job to tell them about it, so they know exactly what they're up against and what our community needs. I must tell them so they can understand that being a rapper is cool, there's lots of rap music that I enjoy, but we also need more district attorneys and legislators so that our voices are heard and our needs are addressed in our communities and society as a whole. The challenge in all of this is that if I walk too tall as a black man, I run the risk of being seen as arrogant instead of the confidence that I feel. I run the risk of being the "uppity negro" who won't get the support I need from whites or the camaraderie and brotherhood I need from blacks. But all the while, I'm looking into the eyes of these black boys – my boys – who need heroes. How can I dare not be one? This is the challenge and internal struggle I face daily.
Please tell us about L.E.A.D.
L.E.A.D. stands for Launch, Expose, Advise, Direct. It's definitely a company, an organization, and it's also my calling. I specialize in scouting the counted out – at-risk, black boys in 6th-12th grades in Atlanta Public schools. I focus on boys who have been counted out and show them how to be counted in. I'm most proud of the everyday victories that our boys overcome and the accomplishments of our alums. As one of my mentors once told me, founders start an organization, but alumni keep it going. It is not lost on me that God gave me the idea and heart for this organization, but it will be our alums and their involvement that sustain it programmatically which will help us sustain donor support. I think what sets me and my organization apart from others is that we're willing to say the hard things, to deal with the hard truths when it comes down to the state of black youth in Atlanta and we're not afraid to ask for what they really need.
Do you look back particularly fondly on any memories from childhood?
My favorite childhood memory, of course, includes baseball. As my parents started to do better financially, we would take vacations. Typically, their go-to spot was Hilton Head, but one year, I couldn't have been any more than 11 years old, they surprised me with an experience I'd never forget. We all went to Boardwalk and Baseball, a baseball-themed amusement park that was also the home of a Minor League Baseball team called the Baseball City Royals – their spring training home was right on the site of this amusement park. I remember Baseball City Stadium being in the back, just beyond all the rides and attractions. Maaaaaaaaan, I didn't care two cents about those rides or games, all I wanted to do was to get to the baseball stadium to see the players. To my sheer delight, the highlight of the experience for me was when I got my baseball signed by Hal McRae, Jr., a left-fielder who went on to play for the Cincinnati Reds and Kansas City Royals. I'm so glad I was asked this question. I was smiling the whole time I was typing it.
Pricing:
If you want to join me and my team in serving and empowering at-risk, black boys in Atlanta, then consider being an Ambassador Ally Sponsor at $3,500 per Ambassador. Visit www.lead2legacy.org to make your donation or mail it to 1266 West Paces Ferry Rd. Suite 429 Atlanta 30327. (The Ambassadors is the highest level of leadership a student can earn in L.E.A.D.)
Contact Info:
Address: 1266 West Paces Ferry Rd.
Suite 429
Atlanta, GA 30327
Website: www.lead2legacy.org
Phone: 404-662-2538
Email: info@lead2legacy.org
Facebook: @lead2legacy
Twitter: @leadatlanta
Image Credit:
@Smaxart, @iSmoothShots
Getting in touch: VoyageATL is built on recommendations from the community; it's how we uncover hidden gems, so if you know someone who deserves recognition please let us know here.