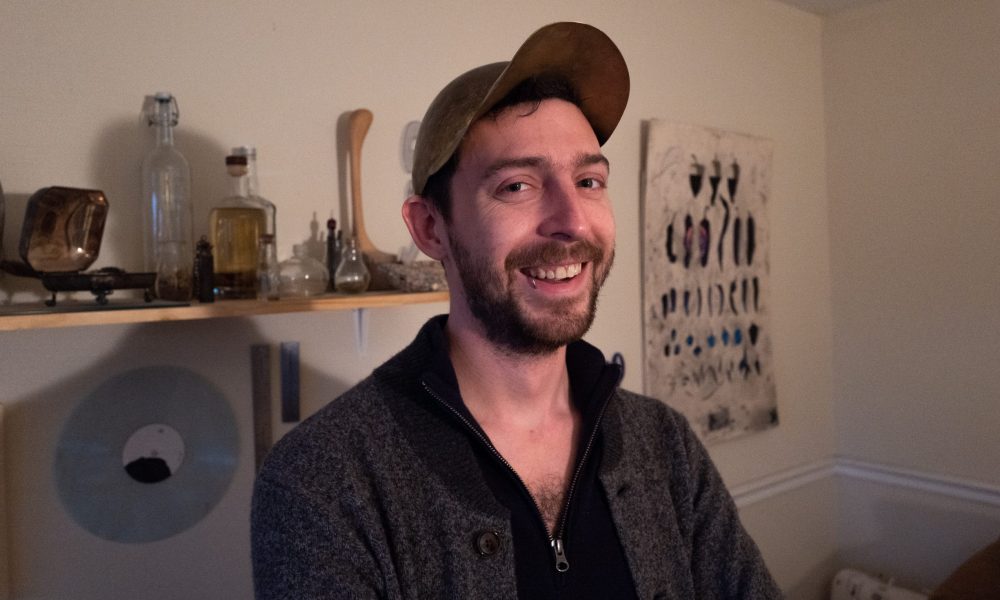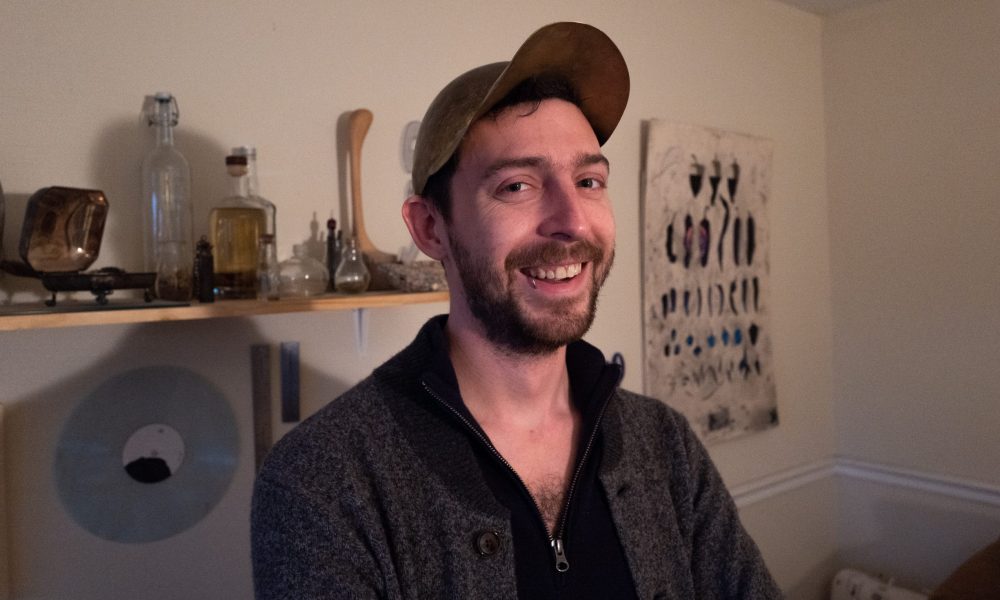 Today we'd like to introduce you to Cameron Lyden.
Every artist has a unique story. Can you briefly walk us through yours?
Originally from Bay Village, Ohio, a small town on the shore of Lake Erie, I grew up with two older brothers, raised by my artist mother and engineer father. Despite growing up in a wildly supportive household that encouraged creativity and problem solving, it was a black and white film photography class in high school that made me realize that I needed to pursue art. Learning to look at the world through a viewfinder transformed the way I saw everything. It changed day to day minutia into vignettes and still lives, and forced me to stop and carefully consider before taking action.
Knowing I wanted to study art, though unsure of what that meant for me, I followed my oldest brother to Kent State University in 2006 to study graphic design. The demanding program stressed hand-skills and honed our attention to detail, holding pen work to the scrutiny of a magnifying glass. Two years in I felt unfulfilled and began exploring other options within the school of art, taking every introductory art and craft class, summer workshops, focusing on printmaking then painting, soaking up processes and material knowledge, but never quite feeling a fit. All the while I had been working at Kent's independent art supply store All Media, alongside a rotating handful of amazingly talented contemporaries and brilliant boss Brian Smith, when one day a coworker, knowing my struggle, suggested I take a jewelry course. So I did, and from day one I knew I had found my fit.
I had never previously had any conscious thought about jewelry; I mostly assumed it just sort of manifested itself in a jewelry store to be purchased for a special occasion. However, the moment I soldered my first ring-band together, it all clicked. I hadn't just made a piece of jewelry out of silver; I had created a real object with my own hands and a slew of strange, specialized tools I had never seen before. It was liberating. Much like learning to look through the viewfinder of a camera, the way I viewed the world changed. The more I made and the more I learned to look at how things were made, the more interested I grew in the tools needed to make them, and the more magical the process of making felt. To start with raw materials and end with a finished object is truly satisfying. I was incredibly fortunate to study under the amazing Kathleen Browne, who not only worked tirelessly to help us master our skills, but encouraged me to use these techniques to work outside their traditional applications in jewelry making.
In an effort to maintain this newfound momentum, I continued straight from undergraduate school to graduate school at the University of Georgia in 2012, where my academic fortune continued under the brilliant guidance of Mary Pearse and Lola Brooks. Graduate school, however, was a challenge, unlike anything I had ever experienced. In addition to moving to a new town in a state where I knew no one, I was continually being encouraged to rethink and challenge the core values of my artistic identity. I had never felt so vulnerable. It quickly became clear that I was not alone, as I met and immediately built close friendships with the intensely talented community of fellow artists that this school had brought together. While I found myself working exclusively in brass in undergraduate school, the challenges of graduate school forced me to pull from my previous studies, while learning new processes and techniques, to evolve as an artist, a maker, and as a person.
Since graduating in 2015, I have been living in Athens, GA working an array of jobs from freelancing as a graphic designer to working as an assistant to resident artists, to working in the service industry. Currently, I work as a bartender to supplement my own artistic practice of making both two and three-dimensional work from my home studio. I am incredibly lucky not only to be surrounded by an incredibly supportive artistic community, but to have had the support and encouragement of those I have met at each step in this journey, and most of all my loving parents Susan and Mike.
Please tell us about your art.
Working both sculpturally and two-dimensionally, I use storytelling, world-building, and the blending of truth with fiction in an effort to invite the viewer into my narrative and reawaken their imagination.
My sculptural work is a collection of handcrafted tools and objects with ambiguous functions, often stylized and paired with other objects to build a narrative for the viewer to decode. When creating a new body of work, I begin by inventing a 'fantastically mundane' job and proceed to invent tools one may need for that job, yielding objects with an even blend of futility, pseudo-science, plausibility, and a fleck of logic. The jobs I create celebrate the spirit of the blue-collar tradesman, heroicize their tools and craft, and anthropomorphize the natural world they work with. My two-dimensional work, however, focuses more on creating tranquil, surreal vignettes that blend folklore with Midwestern dilapidation.
In my most recent body of work "The Wave Tamer's Lullaby," I built objects intended for quelling a restless sea, they feel as if they would be found aboard a small fishing boat. Riding out into the agitated waters, the Wave Tamer would lull the sea using their brass fishing net as a weighted blanket for the waves, their harpoon-like tranquilizer dart ready, while flourishing their fly-fishing rod as a conductor's baton. Their stringed hand-net splits the water's currents into chords, waiting to be struck by their oar which functions like a violinists' bow. While this may not be the conclusion the viewer reaches; by re-contextualizing and augmenting familiar objects and offering clues through each objects' title, I hope the viewer feels compelled to pause and rationalize these tools for themselves, weaving their own narrative.
When creating these objects, I utilize traditional jewelry making techniques, such as intricate piercing and silver soldering, to fabricate my own custom mechanisms and components to adorn found and carved wood. I employ a wide variety of weathering techniques and odd materials to imbue these tools with a sense of history through apparent wear and use. While my skills lie predominately in metal and woodworking, my process almost always begins with ideas first that I then have to reverse engineer. This tendency keeps me continually researching processes, materials, and techniques.
The overarching message of my work would be that: in this day and age information and answers are so easily accessible that we rarely have an opportunity to be in awe of wonder, we're losing the need to imagine. Imagination has been my greatest companion, an attribute I am grateful to have not yet had beaten out of me by life. I consider myself lucky for this and create my work as an honest attempt to remind the viewer of the mysterious and unknown. At times as artists, we can find ourselves making work for an increasingly narrow audience, or making work that is so entrenched in academic conversation that it is accessible only to those knowledgeable of its historical derivation. While the act of making art is so diverse in its potential to express one's emotions or hold a mirror up to the issues that surround us, I believe that one of art's greatest strengths is its capacity to inspire awe, to re-frame the mundane and heroicize it with a veil of wonder.
Choosing a creative or artistic path comes with many financial challenges. Any advice for those struggling to focus on their artwork due to financial concerns?
This is easily one of the most difficult hurdles for anyone interested in pursuing art, but I think as creatives, adapting and problem-solving is what we do best. Everyone has their own unique set of challenges relating to their artistic practice and financial needs. Some may find a job that activates their artistic skill sets, and some may make a living directly from their artistic practice. I, like many other creatives, have found myself drawn to the service industry as a bartender for its flexible schedule, allowing me time throughout the week to maintain my studio practice.
Whatever path you take, my advice would be to be kind to yourself and remember that you will never stop being an artist. When I have periods of time where I am too busy to make my own work, or when I feel frustration from finances or job-related stressors taking priority over my artistic practice, I take a moment and remind myself that "Being an artist is my career, and where I make my money is just my hobby."
How or where can people see your work? How can people support your work?
To follow my work in progress, along with intermittent snippets of my life, you can follow me on Instagram @Cameronnnughh
For more images of my previous work you can explore my website CameronLyden.com.
To see my most recent work in person, visit Ciné Athens, where my solo show "The Wave Tamer's Lullaby and Other Artifacts" will be on display until February 24th.
To support my work, or if interested in purchasing my work or requesting commissions, feel free to contact me at CameronLyden@gmail.com.
Contact Info:
Image Credit:
Portraiture: Clay Jordan
Installation Photograph: Athica
Getting in touch: VoyageATL is built on recommendations from the community; it's how we uncover hidden gems, so if you know someone who deserves recognition please let us know here.