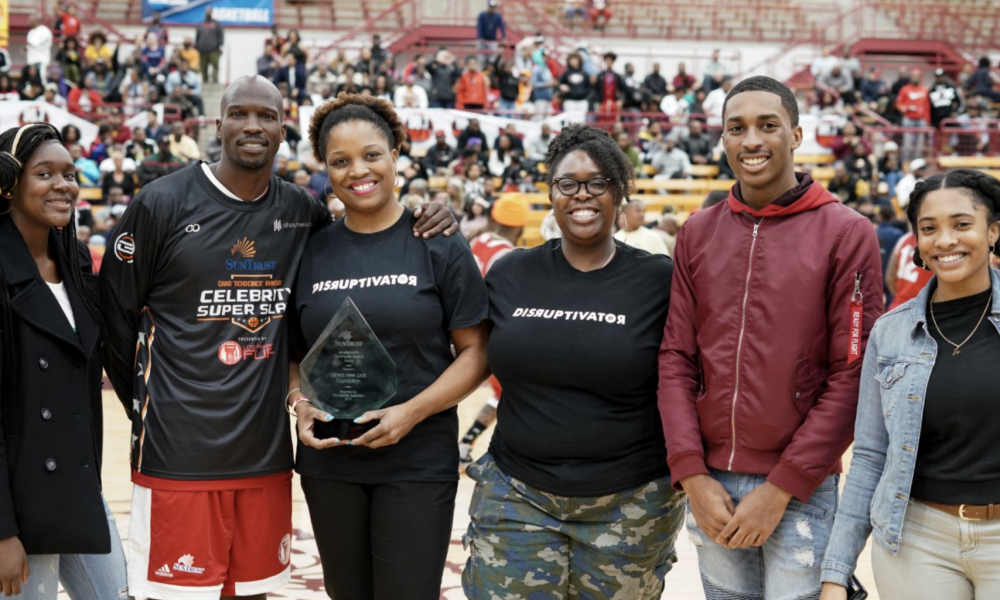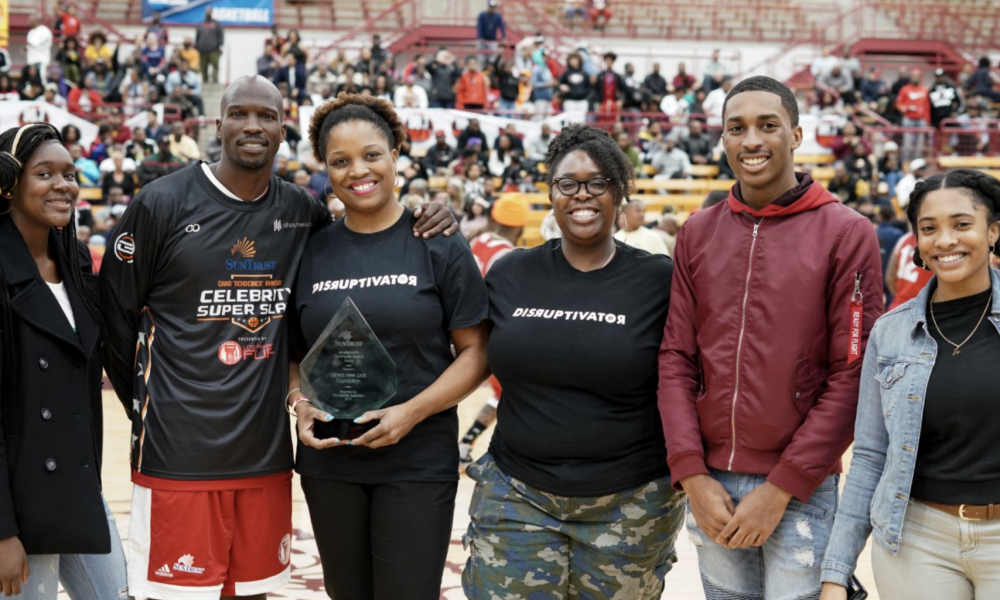 Today we'd like to introduce you to Careshia Moore.
So, before we jump into specific questions about the business, why don't you give us some details about you and your story.
I am a firm believer that our purposes are established before we take our first breath. The path to achieving one's purpose can vary. For me, since I was a young child, I played the role of mentor and leader to friends. I started clubs and helped encourage my peers. Little did I know that I would later have the opportunity do what I loved on a greater scale.
My first job as an educator was in a school district where the disparity of resources could not be more apparent. Three days per week I was teaching in an affluent school with every resource available to them. The other two days I was teaching in a school that had limited resources and educated our youth surrounded by extreme poverty. During my tenure in this district it became evident to me that although all my students were academically astute, I knew my students in the under-resourced school did not have the same opportunities, access, and exposure which could ultimately limit their success. This experience was the catalyst for me to enroll in law school with the goal of advocating for educational equity.
While practicing law, I began to yearn for the opportunity to assist youth with obtaining the opportunities necessary to succeed. I resigned from my firm, not really knowing what would happen next, but I knew I was not going to find out in my current day-to-day work. As fate would have it, two friends introduced me to someone who was affiliated with Usher's New Look. Through that introduction, I began volunteering for the organization, was later offered positions in program and partnership development and ultimately was appointed as President and CEO of the organization. When I look back over my career of working with youth in various capacities, I realize that I have been living out my purpose since I can remember.
Working in the youth development space full time has sparked me to start Compete to Succeed, an educational resources company. Through this company, I am developing resources for families and youth to leverage education for success.
Great, so let's dig a little deeper into the story – has it been an easy path overall and if not, what were the challenges you've had to overcome?
Although following your purpose is fulfilling, it is not without its obstacles. Operating without doubting you are on the right path is important. When I decided to leave law practice to pursue my calling of working with youth, I had to overcome conventional wisdom around career paths. Deviating from a path that required a significant financial and personal investment was not an easy step. In fact, I struggled with it for an entire year. It wasn't until it became clear to me that I needed to take a leap of faith that I decided to make the courageous decision to leave my job without a plan. I just knew that in order to fulfill my purpose, I needed to demonstrate faith.
When my next step did not immediately reveal itself, I had to create opportunities that would generate income and contacts around what I knew I was destined to do. During this time I stretched myself to create and collaborate in new areas that proved to be great stepping stones to my current journey. I became a magazine editor, started a mentoring program for middle school girls and began a networking/educational support for women entrepreneurs in my community. I was able to turn the obstacle into a vehicle for sharpening my skills- skills that would be valuable in my current role.
The other struggle was understanding that as a wife, mother and career wowan, the mythical work-life balance is all a matter of perspective. I had to learn that balance changes from moment to moment and really is best handled by prioritizing what is most important at that time. I learned how to be present for my family, create boundaries to protect time and to be productive and disciplined in my professional endeavors. Sometimes ambitious people will forsake everything else in the pursuit of success and achieving goals. This does not always yield the best result. A singular focus can be very costly. As I navigate life, I have learned that we all have choices that we must make. Asking ourselves, what really matters most is a key aspect of this decision making. I now choose to do that with life decisions I make in order to help maintain the "balance" necessary to succeed personally and professionally.
Alright – so let's talk business. Tell us about Usher's New Look – what should we know?
Usher's New Look (UNL) is a 501(c)3 educational-based organization that has served over 50,000 students since its inception 20 years ago. Usher Raymond IV, driven by his passion to help underserved youth, formed UNL in 1999 with the assistance of his mother. The initial model was a summer camp program. In 2010, the organization migrated to a fully scalable programming certification model. UNL's 10-year comprehensive school-based program serves students starting in 8th grade through college graduation. Achieved through a 3-tier program approach, the first is Powered by Service (PBS) which serves grades 8th and 9th, the second is the New Look Leadership Academy (NLLA) serving grades 9th-12, and the third is the Moguls in Training (MIT) which serves college students from freshman year through graduation and one year beyond. Our program model and curriculum has been validated by Emory University's Goizueta Business School and is guiding our students on a pathway to unlocking their "Spark", or passion, to find a career and education pathway that is relevant to their interests. The UNL leadership development model helps underserved youth (ages 13-25) imagine and attain brighter futures by helping them identify and maximize their unique talents, acquire a solid education, pursue satisfying careers and use their gifts to serve the greater good.
Our goal is to certify youth in four leadership pillars–talent, education, career, and service–to ensure their success as leaders throughout the world. UNL's secret sauce is the use of its peer-to-peer program model that provides access, awareness, and empowerment to youth and sets them on a pathway to leadership, better education and stronger career opportunities. We serve over 3,000 students per year and 100% of the students who complete the high school program graduate high school.
Our vision is to continue to be a premier youth development organization that creates a generation of passionate young leaders educated and equipped to compete in a global market. The United States is in a youth crisis and UNL is one of the solutions to youth overcoming the effects of poverty. 1.3 million youth drop out of high school annually.
Low-income students are six times more likely to drop out of high school. 1 in 5 children live in poverty. More than double for blacks and Latinx. 69% of individuals in state prisons are high school dropouts. Through the unique elements of UNL's programming, we have the opportunity to increase high school graduation rates, increase the number of students who have chosen a college path and their passion, create a pipeline to increase engagement & matriculation into college and ultimately increase the number of students transform their lives for a successful future.
UNL is unique in that it begins with the identification of a youth's spark as the conduit to creating a relevant journey through school into career. Further, in 2015, UNL launched the Usher's New Look Spark Center here in Atlanta, a collaborative space for UNL students to integrate arts & culture with technology and education. The space serves over 200 students per year.
The youth that participate and graduate from our program, develop leadership skills, graduate from high school, go on to college and or career and transform their lives through the training they receive. We work closely with the business community and other collaborative partners. Our work depends on the support of grants, corporate support, and individual donations. This year we will celebrate 20 years of sustainable impact in the lives of youth. We are very grateful that we have been able to carry out Usher's vision and look forward to continuing the mission.
Is there a characteristic or quality that you feel is essential to success?
Without a doubt, faith in God is what has led to success.  Over time, I have learned to hear and trust God's spirit which has sustained me and led me to the path I am on. When I have tough days, I am reminded that my purpose was ordained and my steps ordered by God. This helps me continue on, keeps me humble and makes me grateful for the ups and downs.
I also believe being kind to others is important. I learned early on that respecting or being kind to people only because of their title gets you nowhere. As an educator, I learned that it wasn't necessarily the person with the highest title that held the most power. There are gatekeepers that people seem to overlook because they are seemingly powerless, but in actuality, they can have the most influence. Therefore, I treat everyone with respect and seek to develop genuine relationships with people that I meet on this journey.
Finally, being passionate about the work you do will keep you going on tough days. When you do something you love, it doesn't feel like work and you will continue to find new and creative ways to be successful.
Contact Info:
Website: www.ushersnewlook.org
Phone: 770-441-5050
Email: info@ushersnewlook.org
Instagram: @ushersnewlook/ @competetosucceed
Facebook: @ushersnewlook/@competetosucceed
Twitter: @ushersnewlook/ @competetosucceed

Image Credit:
Tommy Springer
Getting in touch: VoyageATL is built on recommendations from the community; it's how we uncover hidden gems, so if you know someone who deserves recognition please let us know here.