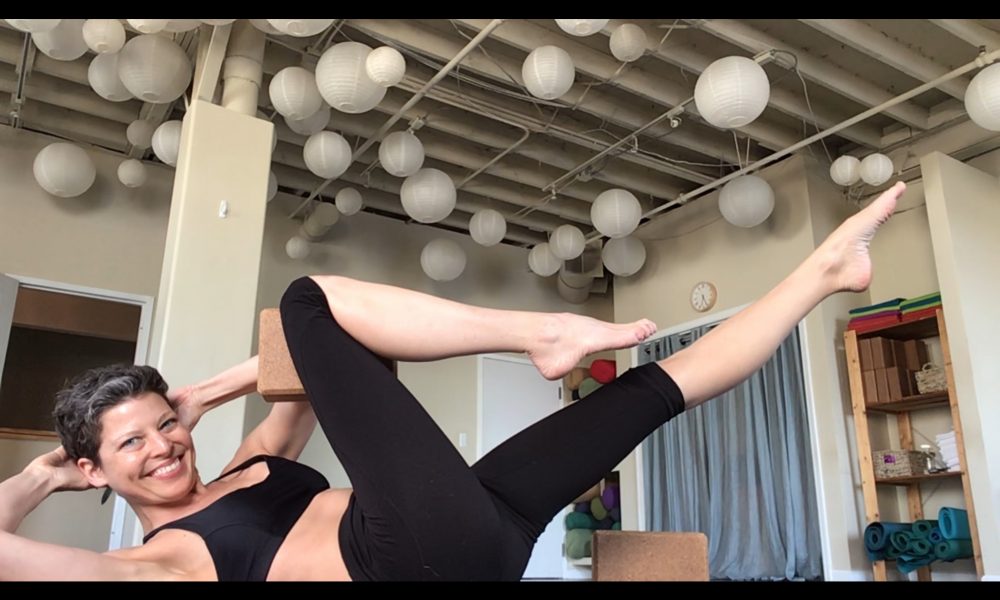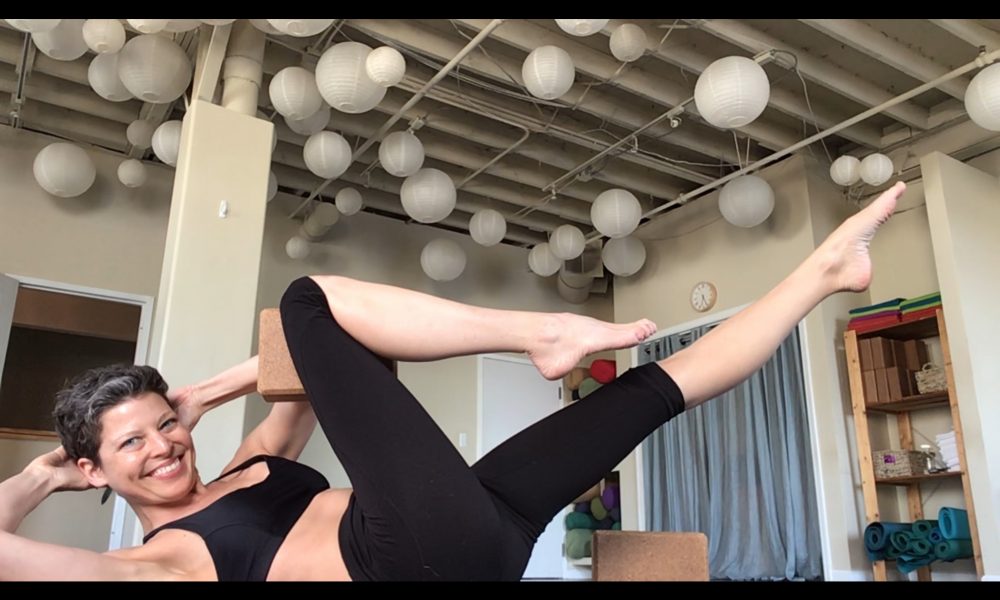 Today we'd like to introduce you to Cari Moskow.
Cari, can you briefly walk us through your story – how you started and how you got to where you are today.
I am a wedding yoga business owner, yoga teacher, actress, and recent breast cancer survivor. One of the first pivotal moments in my life happened in fourth grade. That was when I read my first play, "Paddington Bear." I thought it was the coolest concept ever and remember thinking, "Wow, there are characters and lines and this is so different from a book!" I didn't have the courage to pursue acting as a business until after college because no one ever told I could do it and I kept the dream as a secret. Plus, I was never cast as a lead in a school play so I assumed I wasn't good enough. After college, I lived in Lima, Peru for a half a year and when I got back to the US, my inner voice of wanting to pursue acting was louder than ever, so I found an agent and quickly booked some acting jobs including a recurring role on "One Tree Hill."
A few years later, I moved to NYC to study acting and one of my teachers suggested I join a yoga class. I had taken a semester of yoga in college, and a class here and there but was never a regular student. I took his advice and soon yoga became part of my routine. Once I moved to LA, also to study and pursue acting in that market, I found a yoga studio and found myself there five days a week. I found it very healing and began to bring me a great deal of happiness that I had been searching for in so many places. Little did I know, I had what I was searching for within me the whole time. I found myself crying at the end of yoga class releasing pain and trauma that I had not dealt with and one day, I finally cried it all out. I began to find peace. My yoga mat and acting classes were a beautiful space of self-discovery and therapy.
After spending three years in LA, I moved back to NC at the end of 2012 because I had a feeling I was supposed to be there. It turned out, I was supposed to be there. My step-dad passed away, I completed a 200-hour yoga teacher training, starred in two feature films, and created my company Wedding Day Zen Yoga after giving it as a gift to my best friend on her wedding day. Six months after her wedding, the bridesmaids and my best friend kept talking about the wonderful wedding day yoga session, so I felt I should offer it to more brides. I created the name Wedding Day Zen and began building my business.
In the fall of 2016, I moved to Atlanta to continue to pursue acting. I felt all of the stars began to quickly align because I started working for and studying with a wonderful acting coach, fell in love, was also focusing on my yoga business and then in early 2018, I heard this voice in my head that said, "Go get the BRCA Gene Mutation test." There is a mutation that runs in my family for the BRCA Gene, which is a gene we all have. My dad is a carrier of the mutation, so I had a 50/50 shot of it being passed down to me. My Aunt had breast cancer and both of her daughters tested positive for the gene mutation and so did my sister. I never felt like I should get the test because I felt so healthy, and I always said I will get the test when I feel like I should. I also didn't realize how high the risk actually was for developing breast cancer and I never really thought it could happen to me.
When I heard that voice, it was very clear to me I should get the test, so I did. It came back positive for the BRCA1 gene mutation. I was now considered high risk so I was advised to meet with an oncologist for screening appointments twice a year. I made an appointment with an oncologist and she felt a lump during my first appointment. She said normally this lump would not cause alarm but I am now considered high risk. A biopsy confirmed I had a cancerous tumor in my left breast. Then, the MRI picked up a tumor in the right breast that the mammogram did not reveal. I had two cancerous tumors, one in each breast, and they were both triple-negative which is the most aggressive form of breast cancer. I was in complete shock. I was diagnosed on June 21st, 2018 and had a bi-lateral mastectomy with reconstruction on August 6th, froze my eggs in September, and then began chemotherapy October 1st. Everything happened so fast and it was extremely overwhelming.
I will say yoga helped saved me during chemotherapy. I took time to do a restorative yoga sequence that I designed and did it throughout the week. It helped keep my central nervous system calm and love my body during a very challenging time because chemotherapy made sicker every time I had an infusion. A few months after I completed chemo, I shot a donation-based yoga video of that restorative yoga sequence so anyone can do it at home that wants to add self-love and self-care into their life. It is perfect for anyone at any level. You can find that video at www.yogaonwithcari.com.
Has it been a smooth road?
My path has been filled with lots of detours, rocks, bumps, and challenges. Looking back, it has all made me who I am today. My biggest setback has been breast cancer. It has been financially draining and extremely scary. It has also changed my life for the better. I am now focusing on filling my life with things that only bring me joy, I have set boundaries that were uncomfortable setting before, and now, I do know that each day really is a gift.
So let's switch gears a bit and go into the Wedding Day Zen Yoga story. Tell us more about it.
My intention with Wedding Day Zen Yoga is to offer the bride a space to become grounded and to be surrounded by love and support on her wedding morning. I have instinctually noticed people tend to become distracted by small details and sometimes lose sight of the big picture and I noticed that happens with brides. A wedding day is so very special and so much planning goes into it and I truly love celebrating love.
I create a custom-designed Wedding Day Zen Yoga session for the bride. I use essential oils during the session because they are very powerful in awakening the senses, allow a natural endorphin release and help create an instant feeling of calmness. I take time with the bride and her loved ones in the session to rediscover why she is going to say, "I do" and I give her permission to release expectations of the day and to begin to let all of the planning go. We also celebrate with a beautiful ceremony and a toast. Brides tell me again and again how special it is to take that time in the morning to become grounded and to be surrounded with so much love and support.
I am proud of creating an original idea in a time where nothing like it is being offered.
How do you think the industry will change over the next decade?
I see Wedding Day Zen being a household name in the future and service that every bride will consider a must-have! Plus, a yoga glow shines beautifully in photographs.
Pricing:
Customized Wedding Day Zen Session for 5-6 People……………..$300
Customized Wedding Day Zen Session for 3-4 People…………$275
Customized Wedding Day Zen Session for Bride & Groom…..$200
Contact Info:
Suggest a story: VoyageATL is built on recommendations from the community; it's how we uncover hidden gems, so if you or someone you know deserves recognition please let us know here.