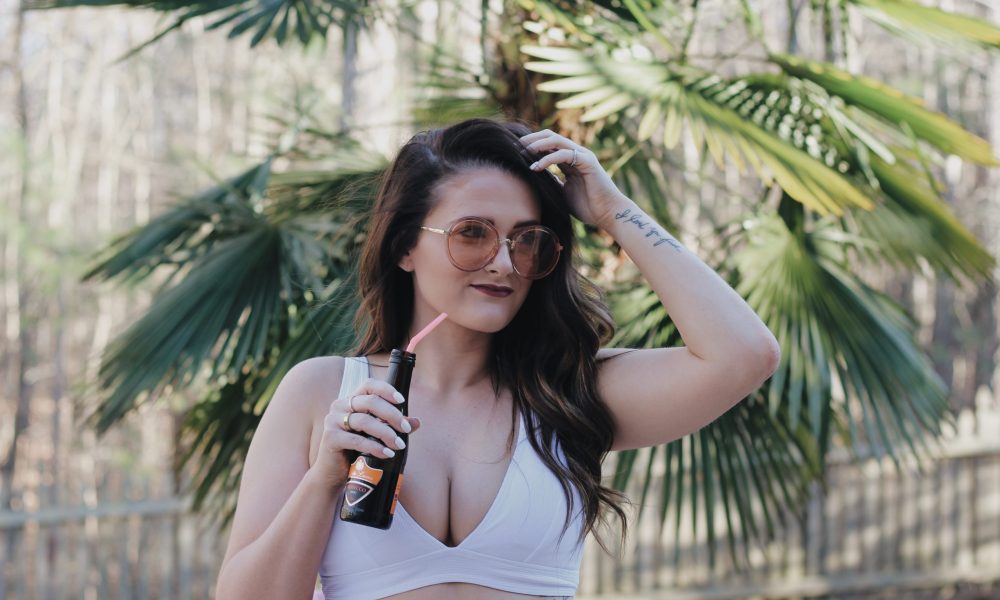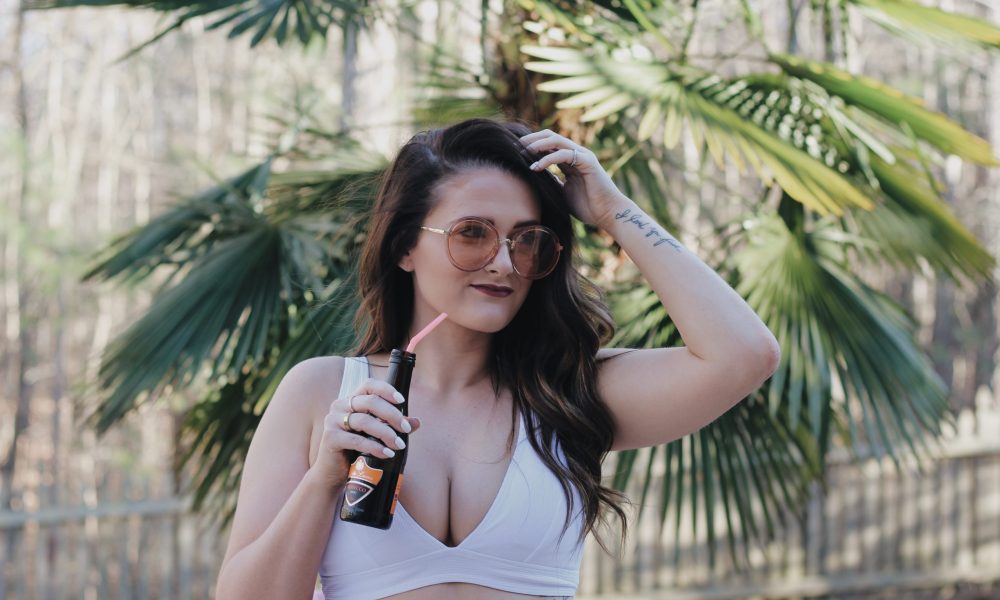 Today we'd like to introduce you to Carly Bandy.
So, before we jump into specific questions about the business, why don't you give us some details about you and your story.
When I was in high school I became obsessed with fashion. I would read and collect magazines any chance that I could get. I would get up early every single morning to do my hair, makeup and put together an outfit. There was nothing I enjoyed more than styling myself and others, from head to toe. After a few years of constantly dressing up for every occasion, I decided to start a blog. I was nervous and too shy to tell many people, but I loved it. I would share my outfits details every single day when I got home from school! Shortly after senior year, I lost touch with my blog but my love for fashion never died. I had been accepted to SCAD to become a fashion designer, but after some time my family and I decided that wasn't the path that I was destined to go down. Fast forward a few years and it was the summer before my junior year in college, and I was itching for an outlet to release my creativity and share my finds with anyone interested. After a little deliberation, I launched 'All Things Beautiful on a Budget.' I posted beauty tips, tricks and finds, as well as my outfits, shopping hauls and some home decor any chance that I had. I never took it too seriously, until recently.
Upon college graduation in December of 2016, I decided that in order to keep my creative juices flowing, I needed to step it up. I had just started my first 'big girl job' in a field that I didn't see myself working in and I wanted something that allowed me to have creative freedom. I decided to invest in some resources, shortened my brand name to 'Beautiful on a Budget' and had a complete redesign. I launched my Instagram and buckled down as I got serious about my future. After a few months, I landed my dream job as a magazine editor and realized that now more than ever was the time to really do this. I started scheduling photo shoots, landing collaborations, growing my Instagram and launched my YouTube channel. Over the past few months, I have given Beautiful on a Budget my absolute all. There are definitely times where I'm exhausted, burnt out and straight up lost, but I keep reminding myself that at the end of the day, even if my blog doesn't take me anywhere, it's what I love doing more than anything. I'm by no means the best or the most popular, but I love helping people stay on trend without breaking the bank.
Has it been a smooth road?
Some of the biggest struggles that I have had since really deciding to go for it has definitely been the rates at which I am growing, It's hard to look around at other bloggers and not get discouraged. Especially in this day and age where people are buying followers, cheating the system, etc., because those who are doing it the right way and organically become hard on themselves. Of course, I want more than anything to grow at rapid rates so that I can reach more women and show that they don't have to spend $250 on a pair of shoes to look good and stay on trend. I want to show them that they can feel just as good or even better while wearing a pair of $30 shoes from Target. I also strive to show my followers beauty tips and tricks that they can do to help achieve the look they are going for while using affordable products. While I'm all about staying on a budget, I also want women to know that saving for an occasional splurge along the way for an item that you desire is OK, but again, it's not necessary to own everything designer just because others do. Another struggle has also been the time management. I work a full-time job during the week while also trying to manage relationships, free time and my blog. It can be a lot and tiring at times, but I am by no means complaining because I wouldn't trade it for the world. All of the hard work, long nights and missed social outings are starting to pay off and will continue to if I keep it up.
So let's switch gears a bit and go into the Beautiful on a Budget story. Tell us more about the business.
Beautiful on a Budget is a fashion, beauty and lifestyle blog that focuses on staying on trend while not breaking the bank. "Don't go broke trying to look rich." I love the high-end, designer looks just as much as the next girl but it's not attainable for an everyday lifestyle. The women who follow me, more often than not, are young professionals on a budget. We don't have thousands of dollars to blow on a seasonal bag whenever or a pair of statement shoes, so I find stores and items that are offering the designer dupes so that every girl has a chance to feel like a million bucks for a fraction of the cost. I am most proud of myself and my brand for being transparent. If I have a designer item, I'm open about it, where it came from and how I justified the purchase. If I find a designer dupe or a knockoff, I'm going to tell my followers about it. That's the point. I want people to know that it's OK to not have every single designer item that all of the other bloggers do. I'm proud of being able to find these things and let my girls in on the secrets. I also strive to only collaborate with brands who also fall in line with my brand values and morals. I won't accept items that I haven't tried for myself and I won't accept things that aren't attainable for my followers. I feel like my transparency, dedication to attainable and affordable fashion and my personality sets me apart from others. I'm not solely in this for the money. I do this because I love it and I love the feeling of seeing others get excited about the items that I have found and shared with them because they too can get the look! If this happens to provide me with a stable income one day, great, but if it doesn't, so be it. I'll still continue to follow my passion of sharing affordable style.
How do you think the industry will change over the next decade?
I see the blogging community continuing to grow even more. Consumers are becoming more and more reliant on the social media influencers because there are these relationships and communities that they have built. They offer a feeling of trust to their followers. I love this because it's so much more personable than a traditional commercial or ad. I am more likely to purchase an item or service because one of the people who I follow and admire have recommended it to me. While this can be difficult at times because those who are very popular might not offer their true opinion, but that is where micro-influencers like myself come in. We don't really have anything to lose. I'm not going to sacrifice the integrity of my brand and my name just to make money or receive free items. If something isn't in line with my brand values, I don't like the product personally, etc. I won't talk about it. If I do try a product and service and it doesn't work for me, I'm going to let my followers know that and tell them why in a very professional way. I predict that more companies are going to shift the way in which they use their advertising and marketing budgets. By investing in influencer marketing, you're going to extend your target audience to new lengths. Each influencer is different, especially if they dominate in different platforms. And while it's important to invest in bigger names with large followings, it's also equally or even more important to work with micro-influencers who have strong personal connections with their followers because they don't have such a large following which allows them to get to know who they are talking to.
Contact Info:

Image Credit:
Minela Sejdin Photography
Getting in touch: VoyageATL is built on recommendations from the community; it's how we uncover hidden gems, so if you know someone who deserves recognition please let us know here.