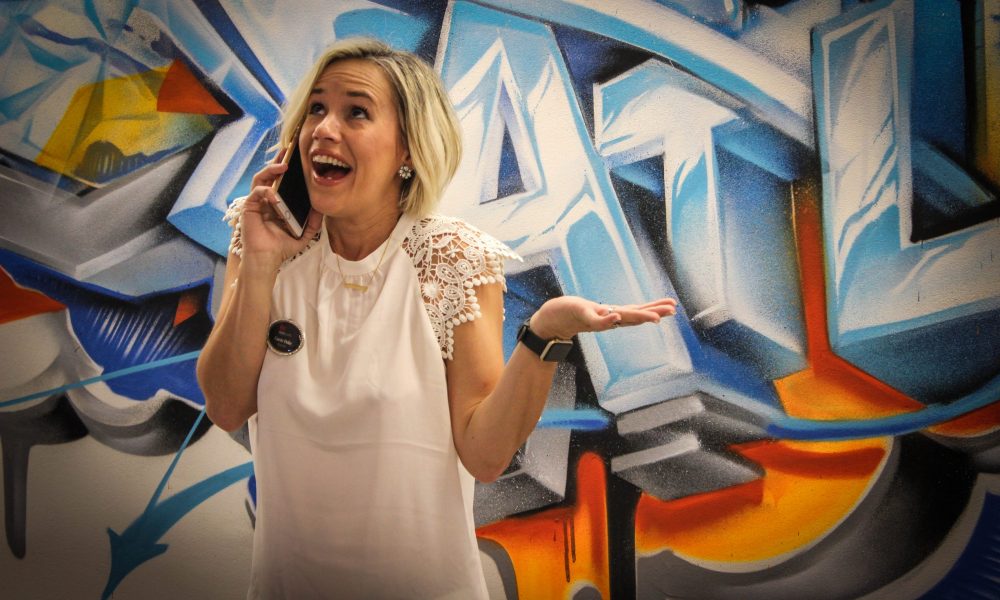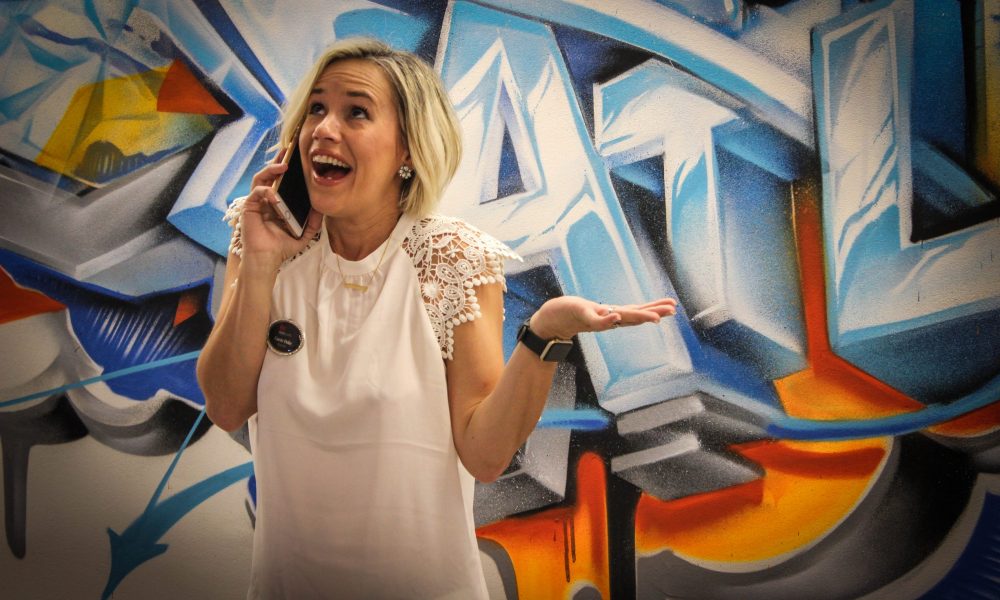 Today we'd like to introduce you to Cassie Duke.
Thanks for sharing your story with us Cassie. So, let's start at the beginning and we can move on from there.
I am an Atlanta native, raised in North Fulton/South Forsyth, and I know nearly every nook and cranny of our city. My father retired from the Navy and then worked in IT for Marta until his untimely death in 2016. My mother worked for the AJC my entire life, and was a real estate agent part time. This is where my passion for real estate began, when I was about seven. Going to look at houses is what my Mother and I did and still do for fun. My aunt was also a Realtor/Broker and my uncle was a local home builder and appraiser. My brother is an active building contractor who does business all around Atlanta, and my sister does interior decorating and photography. Last but not least, my husband is a Director of Technology for one of the world's largest advertising agencies. Being surrounded by finance, real estate, marketing, technology, and knowing our city like the back of my hand, I have acquired a very keen set of skills and have every resource I need available to be successful. I am thankful to God every day for all the blessings I have.
Did I mention I'm also a mother of 4? Yes, two girls and two boys, 11, 7, 4 and 2. When I'm not working for my clients during the day, I'm busy doing homework, cooking dinner, getting to ball practice, doing laundry or reading the next self-help book on multi-tasking efficiency. It actually plays into my personality perfectly, being a non-stop personality diagnosed with ADHD. I actually don't see that as a disability, but a blessing that keeps me going, keeps life fun and interesting, and never EVER has room for boredom. I love it and wouldn't trade it for anything. Usually around 10pm each night my husband and I have a chance to brush our teeth, take a breath and chill.
My professional career began in finance in my early 20's working for a firm in Alpharetta as a Series 7 licensed professional. I remained there for 7 years, worked my way up, and even worked as an assistant compliance manager at one point. I was eventually brought onto a team in Buckhead, the largest producing group in the southeast. In finance, if you work with clients, you have to be a people person. At the caliber of clients that I worked with, I had to be above par 100% of the time, going above and beyond to win and keep clients, and my personality was my biggest asset. After much success, I naturally started thinking about my next career move, and one day it dawned on me. I am surrounded by talented people, I have a great client base, I have a natural entrepreneurial mindset, so why don't I go after what I love? I took my background and my experience in finance and I took the leap. I became a licensed real estate agent and left the financial world that I held dear to my heart. Every day I now wake up knowing I made the best decision of my life. I LOVE my job. Really. I love every aspect of it.
Running my own business as a real estate agent also allows me to have the flexibility I need for my children. I can consider myself a stay-at-home mom depending on the day you catch me, and I can also call myself a full-time devotee to my real estate clients and to growing my business. Honestly, I have two full-time jobs! I'm definitely thankful that I have the freedom to set my own schedule, work with my clients at my own pace, and at the same time I don't have to worry about missing something important for my kids.
In 2014, before making the switch to real estate, I started having baby fever again, and my husband and I thought long and hard about this one. Could we handle number 4? Of course not, but we did it anyway. On February 14, 2015 our beautiful, and last, little girl was born. God sent her on Valentine's Day, so we knew we made the right choice. That was also the kick in the pants that I needed to actually devote the time and dive into real estate. I took my maternity leave and decided not to return to the financial world, but instead made a career change. In 2014, I joined Keller Williams Community Partners in Cumming, GA and have not regretted my decision for one second. My team is the best group of people I have ever worked with. My mentor, Robert Aiken, has helped me grow tremendously as both a real estate professional, negotiator, as well as a person. My office manager, Mary Estep, and my managing broker, Jacqueline Arthur, have been there for me constantly. Understanding my specific needs, they have been key factors in my success. My team is amazing, and I love them.
Everyone that knows me or meets me soon figures out, I am definitely rare in the fact that I am always honest, and real. Life is crazy, it's messy and it's not perfect. Life is not the marshmallows and rainbows that the filtered content on social media makes it out to be. People have real issues, personal, health, family, money…all of them. God gives us all our own unique challenges. I am no different. I have had them all, trust me. With that being said, I am a real person. The theme of my life is helping people. Not for a monetary gain, but I want to genuinely help others. I am always asking myself, what can I do to help this person? I am the person my friends call for advice or when they need a pep talk. Not to say I don't need the same from time-to-time, but everyone knows and trusts that I am that honest friend that is always there to help. There is no hidden agenda here. I love working in real estate, I love helping people. I love seeing their face and sharing that moment when they walk into their new home. The face when we get that offer that is over the top! I do not work for the money, I do this because I love it. It's my passion. The fact that I make money doing it, that is just a bonus. Put all of that together and you have me, your Real Realtor.
Has it been a smooth road?
No, haha. I must have taken the long gravel road with enough pot holes to tear up a cars suspension. I would have rather taken this bumpy road, however. The road less traveled. Challenges make us better people, and I am thankful for my struggles as well as my blessings. If you meet someone who tells you that what they are doing is easy and they no longer have struggles, then they are not growing. They are done. We all struggle. Without struggle, there is no progress. And I'm not trying to sound like a negative Nelly. I don't want unnecessary struggle placed on anyone, but I am a firm believer that God gives us what we can handle, so we grow, learn, and become better at everything in life. Having four kids, five including my husband, keeping a house together, and being a stay-at-home mom, I would think should come with enough challenges in itself for a person to handle. Sprinkle in ADHD and trying to run a business, and you have what might cause a Shaolin Monk to have an anxiety attack. Not me though, it works for me. I love it. Every step, bump, temporary road block has been fun though. Without them you don't change, and without change you plateau. I don't ever want to plateau.
So, let's switch gears a bit and go into the Keller Williams Community Partners story. Tell us more about the business.
I am a local Realtor with Keller Williams Community Partners. I work with sellers and buyers. I negotiate, do paperwork, show up for inspections, appraisals, brainstorm decoration ideas, talk to renovation contractors, permit offices, and anything else my clients need. With my background in finance and investments, and knowledge of our city, I offer a very unique and professional experience for my clients. I not only find the perfect home, I find a sound investment. I believe this is the quality that sets me apart from other realtors. I know the market. I would think that most of my clients would say that I am there, one hundred percent, for them every step of the way. They are my family by the end of this awesome adventure. No matter the request I get it done. I didn't get into real estate for the money, but for the reward of helping people. To see that smile on my clients face when they find their perfect home. Or for my sellers, when they get that offer that is more than they expected. Those moments, and the moments throughout the journey, are what make it worth it.
How do you think the industry will change over the next decade?
In terms of buyers and sellers, currently, about 90% of all buyers and sellers use the internet for real estate research. We are in the information age, always-on instant information, and forcing someone to wait for information only causes a frustrated client. Particularly, millennials are driving this huge shift as they are now of age to buy their first homes, starting families and planning their futures. There are now several big websites that offer real estate tools for buyers and sellers, all accessible anytime, anywhere, before even talking to a Realtor. The Realtor profession has adapted to more of an "on-call" or "on-demand" status, needing to respond immediately to clients at nearly all reasonable hours due to the go-fast mentality. Me, ADHD, I love it! Let's do this! On the flip side, NAR surveys consistently have shown that even with buyers and sellers using the internet, they still seek out a Realtor for their real estate needs. Similar to needing a lawyer to navigate complex laws and court systems, a Realtor is needed to help navigate through the complex real estate transactions. For sale by owners has not increased to more than 9% of the market since 2011 and I do not see that increasing in the next decade.
In terms of the actual housing market, values are continuing to rise. Those that were caught in the crash years ago are getting back to positive equity. New inventory is popping up all over the city, not as fast as we would like right now but we are getting there. Millennials are moving to the suburbs to start families, Gen Xer's are hitting their primes in their careers and ready for upgrading their homes, and Baby Boomers are starting to tap into retirements. All of this is causing a lot of activity in the suburbs where values are sky-rocketing. Conversely, as the U.S. economy is rebounding, mortgage rates are slowly beginning to rise. Higher rates will lower what some can afford, pushing them further into the suburbs, or causing them to use more of their savings for higher down payments. Overall, the market is doing really great, and I'm excited for the next 5-10 years. We should be on Mars in the next 15-20 years anyway, so maybe I'll be the first real estate agent on another planet. Honestly, over the last 35 years, there are a few constants, and it boils down to the simple concept of supply and demand. If there is surplus of inventory, it becomes a buyers' market, where buyers have better negotiating power. Conversely, if there is a lack of inventory, it will be a sellers' market, and values increase faster. I think for the next few years we will see it sort of stabilize as inventory catches up with the demand. Real estate and the world economy play hand-in-hand, and there will always be ebbs and flows.
Contact Info:
Getting in touch: VoyageATL is built on recommendations from the community; it's how we uncover hidden gems, so if you know someone who deserves recognition please let us know here.