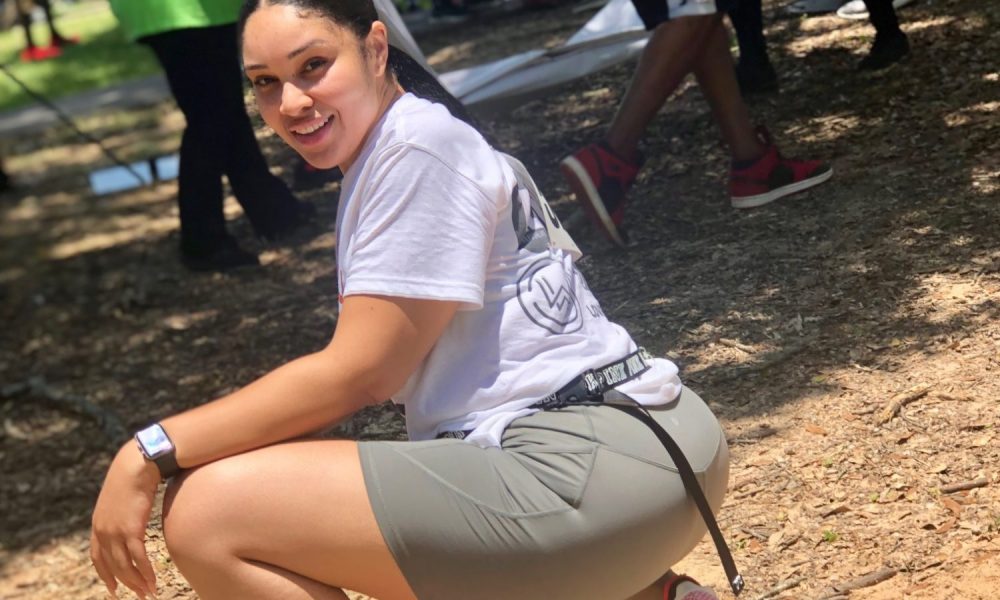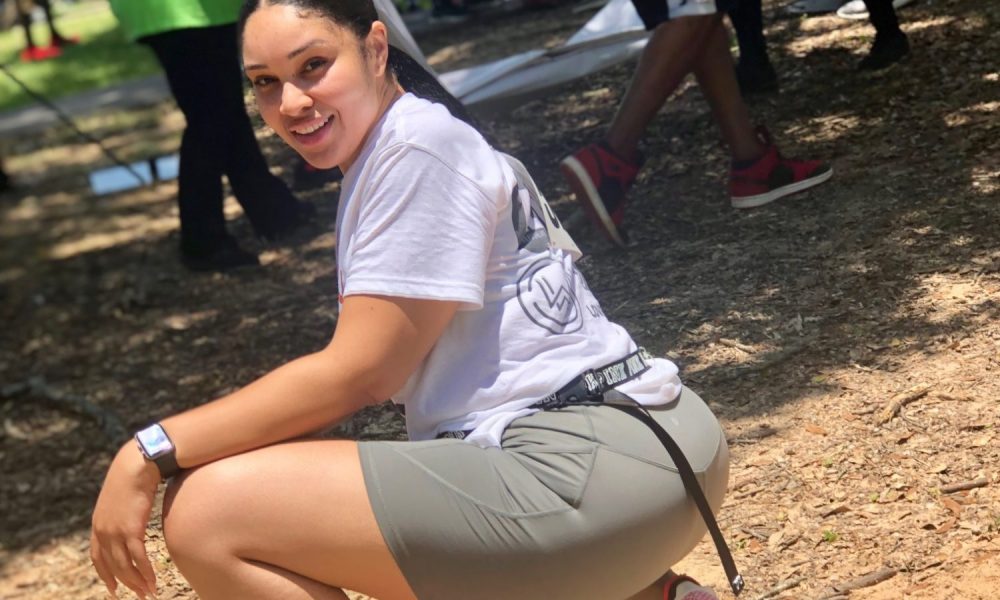 Today we'd like to introduce you to Chanel Thorpe.
Chanel, let's start with your story. We'd love to hear how you got started and how the journey has been so far.
Well, I've been overweight all my life. I was 210 lbs in the second grade. Over 300 lbs in middle school and I graduated high school at 341 lbs. All I knew was being overweight from overeating and overindulging in a surplus of food. I grew up in the south so it was essentially an everyday norm to come home from school and eat things like fried chicken, pork chops, biscuits, dressing, pound cake, macaroni, and cheese… you name it, I ate it. I honestly didn't know anything about clean eating. I always knew my weight was a problem, but to be honest, I never thought I was capable of losing it on my own. I always had this vision of "I'll graduate, get a good job with benefits and get weight loss surgery." I ended up losing over 125 pounds on my own through diet and exercise but I ended up gaining over 75 of those pounds back because I didn't make it a lifestyle.
One day at 291 pounds, only 50 pounds away from my original weight of 341 lbs, I was casually scrolling on Instagram, I came across a young lady who was getting rapid weight loss results with master personal trainer Kory Phillips a.k.a. The King of Fitness. I went to his page, I screenshot over a dozen pictures and saved them in my phone as inspiration. One person who stuck out the most to me was a client by the name of Nakia. She too had lost over 100 pounds and she started out looking like me. Out of a dozen of those screenshots, at least eight of them were before and after photos of her. Inspired was an understatement. At the time, I was very leery of personal trainers seeing as I've tried numerous trainers that weren't used to training people my size or they made me feel like I was just another dollar in their pocket. Kory's story stuck out to me because he too was once over 300 pounds and his clients looked like me. Kory was my last hope. If it didn't work out with him, I planned on getting weight loss surgery. I said a prayer in the T.J. Maxx parking lot before I emailed him and asked God if Kory was going to change my life, have him email me back; if not block it. I had never prayed before starting any fitness journey until now because I knew it would take more than just me; I had to include God in this. I emailed Kory and he replied. I started that following week. I started training with him September 2017 and it was some of the hardest workouts I've ever had to do in my life but what stuck out to me the most was his easy to follow, realistic meal plans. I lost 9 pounds in my first week. Those first two weeks were the hardest two weeks of my life but the workouts got easier as I got stronger and faster.
Next thing I know, I lost 50 pounds in three months then 100 pounds in eight months. I followed Kory's meal plan for five months straight starting December with no cheat meals and not a single thing off my meal plan including a stick of gum. That was actually the first year I didn't eat at my family's Christmas dinner but it was so worth it. To date, I went from 341 pounds to 158 pounds and I am now over 180 pounds down all natural with no surgeries. Now, I am currently bulking to build strength, muscle, tighten skin and to help others do the same.
Great, so let's dig a little deeper into the story – has it been an easy path overall and if not, what were the challenges you've had to overcome?
It definitely has not been a smooth road. This is has been undoubtedly the hardest yet rewarding thing I've ever had to do in my life. From losing over 120 lbs on my own, gaining more than half of it back to wasting hundreds of dollars working with numerous trainers who didn't understand my body to work with the hardest trainer I ever had, Kory Phillips who trained me so hard during my first two weeks, I wanted a refund. I still remember thinking during my first day with him "What have I gotten myself into? This was a huge mistake!" I didn't think I would last six months with him. I certainly didn't think I would fall in love with Lovely Bodies and never in a million years would I think I would be a nutritionist for them as well. That means the world to me. I made so many sacrifices mentally and financially to get to this point but because I was so tired of being tired, they didn't seem like sacrifices. I found my true self during this journey. I didn't know anything about the importance of consistent nutrition and fitness until I found Lovely Bodies. This is the most fulfilled I've ever felt in my entire life and I'm so thankful for every struggle and obstacle. They all made me who I am today. God gets all the glory.
Please tell us about Meal Prepping with Chanel.
I am the owner of Meal Prepping with Chanel and I am also Lovely Bodies first health and nutrition coach. Meal Prepping with Chanel started out as a blog where I posted all of my recipes for my meal prep. I always wondered what it would be like to have a blog and I was writing down my recipes to have for myself anyways so I figured, why not help someone else who's struggling with finding good tasting weight loss meals. My recipes are based on the things I had on my meal plan at the time. This how I was able to stay so disciplined; I constantly spiced things up. I always knew the hardest part about weight loss was the nutrition side of it and while I may not be the strongest or fastest physically; my mental strength always outweighed that. Although it started out as just a blog, I began to monetize it once one of my followers who I've never met or even spoken to a day in my life reached out to me and told me they lost 50 lbs off of following my recipes. That's when I knew I had something special.
Aside from Meal Prepping with Chanel, my pride and joy is being Lovely Bodies first health and nutrition coach. Lovely Bodies means the world to me and although they already embraced me like a family member as a client; to be apart of the team is an honor. I create custom meal plans based on the client's weight, lifestyle, and goals. I currently have all of the trainers on custom meal plans as well. My custom meal plans allow clients to enjoy things like that slice of cake at their child's birthday party or that 10 pieces lemon pepper/hot wings yet still get them rapid results quicker than anyone using various crash diets. We're results city for a reason, if I put you on a meal plan and you follow it to the T. I guarantee you'll see a difference in a week or less. I'm known for weight loss. That's what I specialize in. That's what I think about 90% of the time. If I don't know anything else… I know what to eat to get that fat off your body. I don't put people on diets. I don't tell them to detox or cut carbs. I teach people how to create a healthy, realistic way of eating and have fun while doing it. It's a lifestyle. We are also opening up a facility featuring an array of classes and a kitchen where I'll also be providing meals to make whatever journey you're on more convenient.
I'm most proud of is being able to be a blessing to someone else who's struggling with their weight loss journey like I did.
Do you look back particularly fondly on any memories from childhood?
To be honest… I ain't gonna lie to y'all. Eating, LOL. I love good food. I grew up with good food. As much as I would love to tell you, I was involved in all these cool hobbies, sports, and activities; that was not the case. My favorite memory was sitting in somebody kitchen with a plate; preferably my grandma's. Without that, I wouldn't be where I am today and I wouldn't be able to teach other food connoisseurs like myself how to eat good but still eat clean and remain in a calorie deficit or calorie surplus to get to the body you want.
Contact Info:
Suggest a story: VoyageATL is built on recommendations from the community; it's how we uncover hidden gems, so if you or someone you know deserves recognition please let us know here.