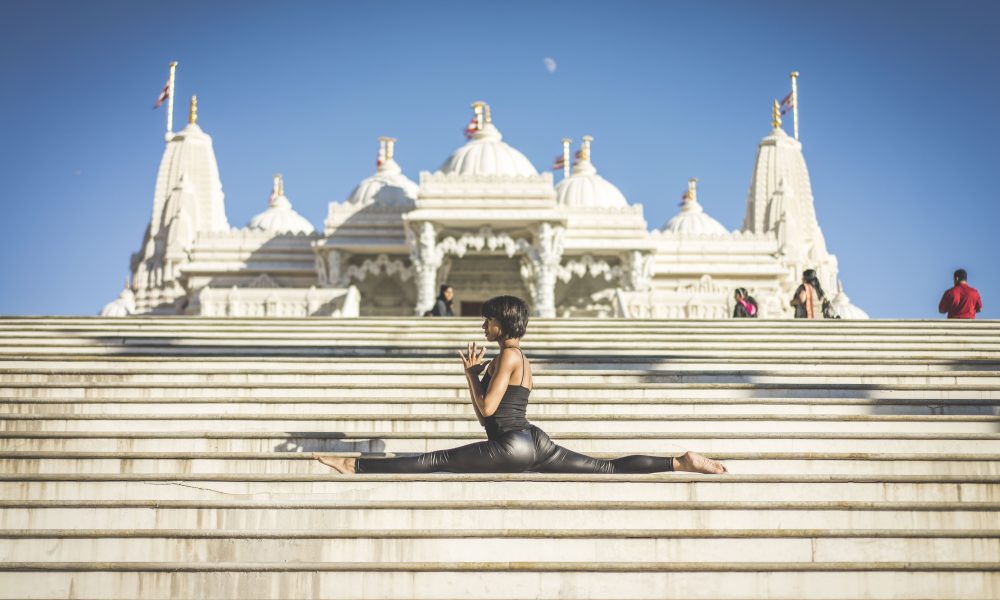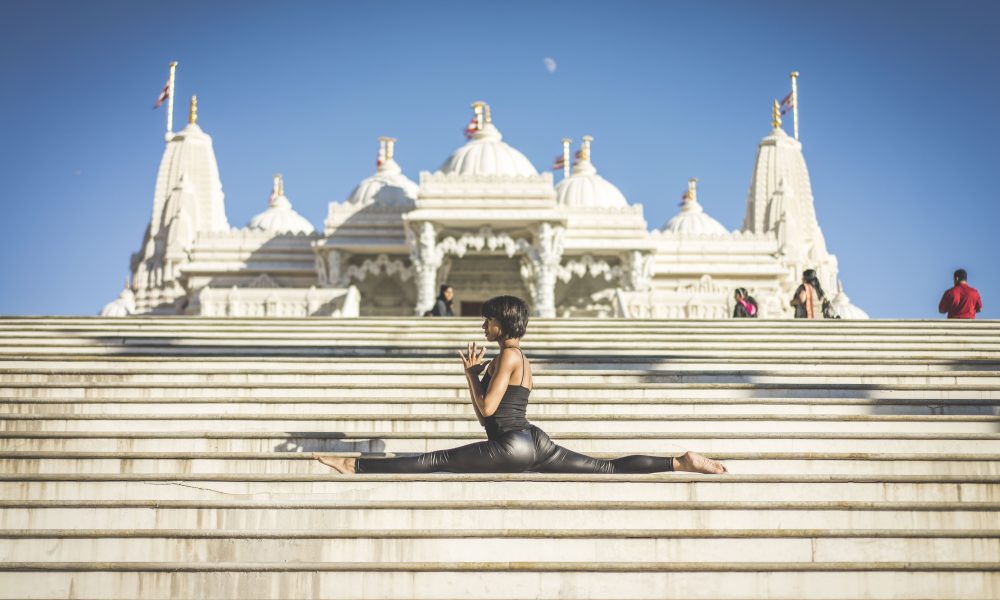 Today we'd like to introduce you to Channing Hixon.
So, before we jump into specific questions about the business, why don't you give us some details about you and your story.
Generally, I've always been a vivacious person with an affinity and admiration for the creative arts. I've dabbled in ballet to softball, to orchestra, to sketch drawing and photography. I'd love to explore various means for creatively manifesting ideas and/or releasing tension.
However, awhile after college I hit a point when my creativity was blocked, and my physical activities became stagnant; consisting mostly of walking to my car and exercising my jaw muscles while constantly eating. Granted, I was gifted with having a petite figure, being able to eat what I want without consequence to my physical appearance. One day, however, my dear mother declared me as "the most out-of-shape skinny person in the world" (like she's met everyone), but she was right. I couldn't walk up a couple flights of steps without getting winded, my cardio was non-existent, and I couldn't even lift my own body weight (and at the time I weighed around 108 lbs of mush).
Back then I wasn't into going to the gym to pump iron, to try not to look confused as I read the instructions to the weight machines, and I definitely didn't want to do any running. I was seeking a workout for my body goals which were to tone and slightly limber up, since I liked my overall body shaped. Since the gym was out of the question, I searched for home workouts and discovered my father had in his possession the entire DVD set of P90X. I did every intense DVD in that set and reacted to each with a "nope." "Nope." "NOPE." Then I saw the Yoga DVD section in the set and said to myself, "Yoga. That should be easy, it's just stretching, right? Let me do that one" (I was completely clueless about what "a yoga" was). It was the hardest DVD in the package! And I couldn't understand why. All I could think was, "I did these things as a kid, why can't I do it now?" "Why does it burn so bad?" "What freaking muscle is this that I'm feeling?" "Why is this so hard… and why do I keep putting myself through it?"
I would come home every day and do the 90 minute P90X Yoga DVD. It was a challenge. And the fire sign (Aries) in me can't back away from a good challenge, I was determined. Then I realized Yoga was exactly what I was looking for in a physical practice. It builds strength, tones and lengthens muscles, while also improving oxygen/blood circulation. I became a woman obsessed. And when obsessed, you want to know more. I discovered that Yoga is more than just a physical workout, it's a mental and spiritual workout as well. At that time in my life, I had a mental and spiritual void that I was desperately trying to fill with the wrong components. As I dug deeper into the philosophy of Yoga, all that nutrient-enriched dirt I excavated started to fill that emptiness, including helping me tap back into my creativity. And then it happened, for the very first time in my life I felt what it was like to be "in love". I fell in love with Yoga and everything it stands for.
Yoga was planted as a challenge, sprouted into an obsession, then blossomed into a passion.
Great, so let's dig a little deeper into the story – has it been an easy path overall and if not, what were the challenges you've had to overcome?
As the saying goes, "nothing in life worth having is easy", and being a Yogi/Yoga teacher is no exception. Technically all you really need to practice Yoga is yourself and determination… and, sure a mat as well, yet for some reason, Yoga is really expensive. It is now a billion dollar industry.
I was convinced to go receive my 200-hr teacher training certification by a very good friend and skilled Yoga instructor. For unknown reasons I decided to save a little over $2000, but the reason became clear when the cost of the training program almost exactly matched the cost that I had been saving away for months prior. I was fortunate enough to afford my first training program without hitch. A year after completing my training, however, circumstances and finances changed; and continuing my Yoga education through more intensive programs like I yearned to do was no longer feasible. Even studio memberships and workshops can be on the costly side, moreover, standard teaching gigs aren't sustainable means of income. I do however make it a requirement of myself to attend as many various classes and workshops that my budget allows. Although teaching in itself is one of the best way to improve one's abilities and increase experience level, I am a firm believer in staying in studentship. For the true purpose of the Yoga, discipline is gaining knowledge and understanding to achieve unity.
I wish the struggles ceased at the fiscal stage. Nonetheless, I also encountered challenges with under-representation within the Yoga community as a black female yogi in Western society. Challenges with self-image and progress comparison due largely to social media, And, back to challenges of money in regards to using Yoga mainly for monetary gain (I mean come on it's a billion dollar industry). All these struggles I had to work through (some I'm still working through) to overcome for me to not only be the kind of teacher I'm intending to be but also for me to be the person I am meant to grow into. Yoga is about transformation, and transformation requires practice, patience, and persistence. It's not easy, but it's worth it.
Alright – so let's talk business. Tell us about Yoga Shenanigans – what should we know?
Yoga has grown rapidly in exposure and popularity within the past few years. The exposure is great for it ignites curiosity, spreads knowledge about the benefits, and introduces new teachers, studios, and diverse individuals. However, as with anything "popular" comes intimidation. Yoga can be intimidating, especially since advanced asanas (postures) are more showcased and praised.
I developed Yoga Shenanigans as a practical means to help eliminate some of this intimidation and to present Yoga's principles and techniques in a lighthearted manner. Yoga is meant to take you deeper towards your true Self and abilities. Such a journey is bound to have its arduous moments, Yoga Shenanigans approaches these times with jovial tones to encourage progression when intimidation and regression attempt to creep up into the mind and spirit.
Despite any assumptions, stereotypes, judgments there may be about this practice. Yoga is whatever YOU want and need it t be. Yoga Shenanigans knows that Yoga works in various ways and looks different on everyone. It's not just for one kind of person, body type, age, sex, race, or ethnicity. It's for everyone, everywhere. It is a way of living and there's not one "right" or "better" way. It is not about being perfect or pretty, it's about uniting to your true Self.
Is there a characteristic or quality that you feel is essential to success?
Steadfast. Remaining loyal and diligent to my original passion, progressing my journey so that I am full enough to share my knowledge for the betterment of others. Steadfast, to remaining relatable and conscientious to those who I inspire and who I've have chosen to serve.
…Oh, and corny jokes.
Contact Info:

Image Credit:
Q Oliver Photography
Jarrel Williams Photgraphy