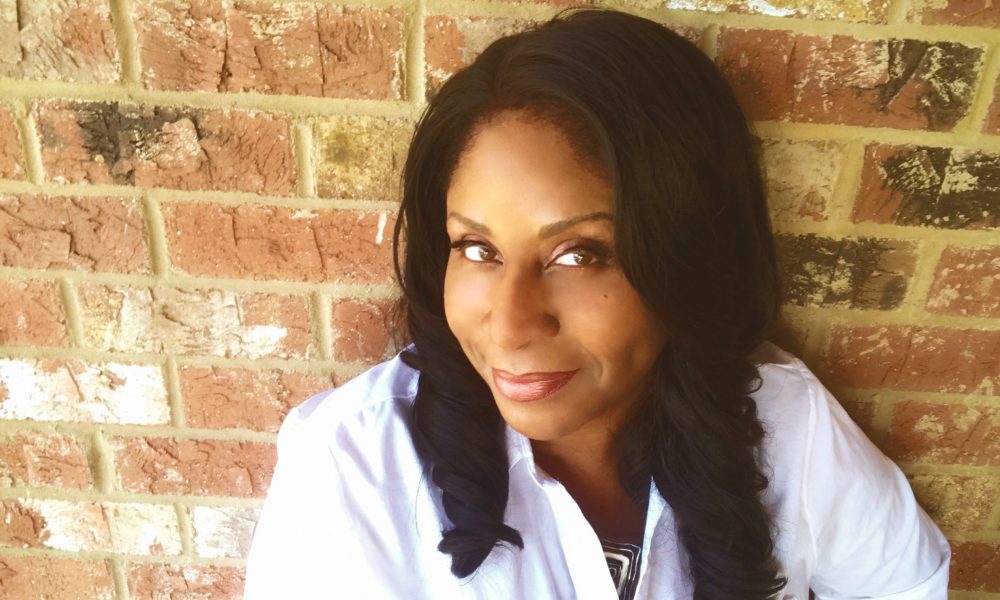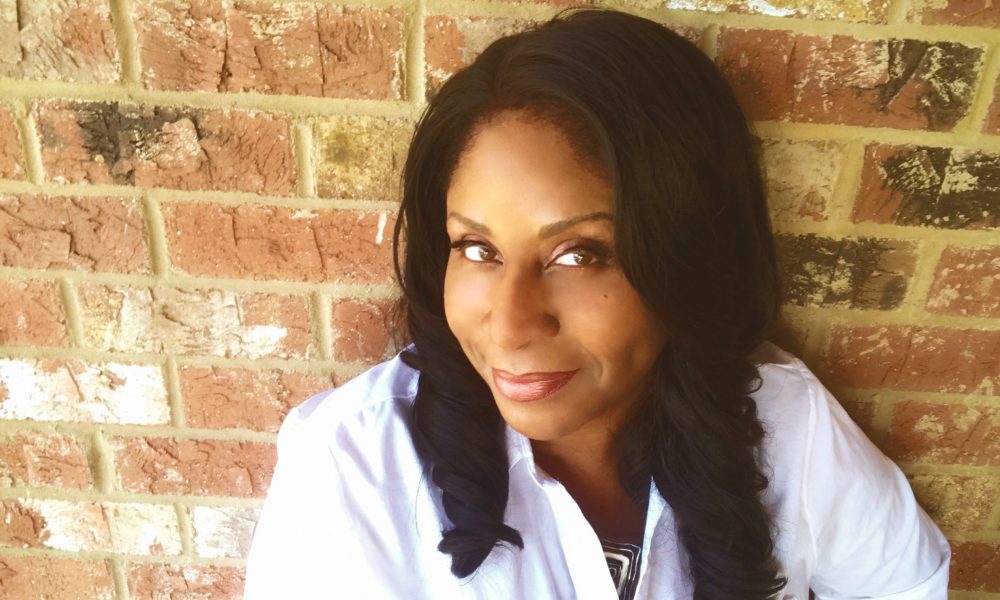 Today we'd like to introduce you to Christmas Miller.
Christmas, can you briefly walk us through your story – how you started and how you got to where you are today.
Illuminations Intuitive Consult began over 17 years ago with a single vision of me wanting to make a positive impact in people's lives. My background before this point had been spent working in the private and public sectors, but I strongly needed to do work that mattered to me. If you've ever grown to dislike something you felt perceptually trapped into doing daily, then you would understand this strong urge for relief.
Before Illuminations began, the personal side of my life was mirroring how I felt about my professional one. I was in a marriage that needed to end; I was a Mother of four children at that time and had just given birth to 10-week premature twins who were still in the NICU. I was feeling the overwhelming urge for change and wasn't sure exactly how to execute it. I felt alone, despite being married and concerned about the stability of my family. It was somewhat of a dark place at the time, but my desire to be home with my children and support my family doing work I loved was the light that flickered at the end of what seemed to be the longest darkest tunnel.
I've always been aware of my above-average instinctual ability and connection with people. Most importantly, I loved interacting and engaging with people. I certainly wanted to stay connected to the public but just wasn't sure how to do it on my own. As time passed, I began to feel instinctually guided to advising others but ignored that feeling, but this feeling began to grow strongly, never waning and each time, I'd talk myself out of entertaining it. I kept being guided back to helping others work through their challenges, but I still wasn't convinced yet.
After several instances of being approached for help and offering the help (I wasn't charging at this time), it became apparent what was happening. The areas people needed help with the most, I understood all too well. I'd been there and back, and it seemed like more and more people needed help. But let's back track for a moment. Before this point in my life, I had my long journey of challenges, disappointments, grief, and loss. For example, I was on my second failed marriage, and before I became a Mother of five, I was a walking text book on problems that occur during pregnancy. I was told by medical professionals that I may not become a Mother and to accept that reality. These are just a couple of examples.
During that time of experiencing personal losses, grief and challenging times, I had found great comfort in helping others; Mother's who lost their babies, volunteering for bereavement and support groups and just helping people through challenges in general. It was a broad spectrum of wisdom I shared and given from personal, spiritual and professional areas of discussion. It didn't occur to me that my past painful experiences with my instinctual knowledge were preparing me for the work I do today. For years, I've always been proficient with being able to cut to the chase of issues and offer various levels of wisdom to others, and now I was beginning to see where it was leading me.
Then one day, fate came-a-calling. At this point, I was at that last rope with my job at that time. I was now at that cross road I'd been mentally praying for but just wasn't sure how to carry things out. My job had initiated a massive layoff – the first of its kind, while I was out on maternity leave. I received a call from my manager, giving me my option to stay out on leave and keep my job or return to work and take a layoff package. That was my divine sign, so I took that leap of faith and left my job and never looked back.
Now, of course, it was a total leap of blind faith because I had no plans, no opportunities or job prospects lined up, and my twins were premature and were still in the NICU. I began to think, what have I done? What about insurance? All of these thoughts of what's going to happen next filled my head. Strangely enough, there was calmness within me, despite how my rational mind was trying to process the actions I'd taken. So here I was, finally free but what next?
The second fateful moment occurred when someone I'd helped suggested that I strongly consider consulting others with personal life challenges due to my delivery and the uncanny accuracy to get to the heart of issues. So I decided to embark on that journey, and 17 years later, here I am. That's the short version. There's something to be said about actually surrendering and trusting God, Spirit or whatever you choose to call this divine Source of Creation. And I was there, in that zone, walking that talk of faith and trust without knowing all the details.
We human beings love details, so much that it can become a hindrance to manifesting things outside of your control. I had to learn how to find this balance and still get reminders of this when greater forces are at play. There's a need for temperance and a willingness to not fear you are making a mistake. I can promise that you will make mistakes; goodness knows I can write a book on what not to do. However, for me leaving my seemingly secure corporate job wasn't one of those mistakes. It was one of the best decisions I've made in my entire life. I have no regrets whatsoever.
What I know for sure is that everyone has a calling; a purpose other than just existing and part of your mission is to discover what it is you choose to become yours. It is a process, not as complicated as I had thought. This process became more simplified by my surrendering to trust that inner guidance. The same spiritual guidance I have within me is within everyone else.
Over the years, the work has evolved from consultations to personal development coaching and teaching courses and individuals how to live their best life. Naturally, looking back, I understand how and why things lead to where I am now. I am very blessed to do work I love and have a business that's been helping others for the number of years I've been doing it. I know without a shadow of a doubt that I am truly living my purpose.
Great, so let's dig a little deeper into the story – has it been an easy path overall and if not, what were the challenges you've had to overcome?
No, the road has never been smooth, but I've learned how to find gratitude when one needs it most. It is during those difficult times that one should practice gratitude. It's easy to be grateful when you have what you want, and life is good. It's harder to find things to feel good about or be grateful for when life isn't so great. The most humbling and meaningful way of overcoming obstacles is by learning how to be grateful when it appears you have nothing to be grateful for.
Patience is also a challenge at times for me. Living in a world where we live by the constraints of time and instant gratification, it can be hard for anyone. I'm learning to stay detached in a world of constant attachment. It's like having a foot in two worlds, and both are always influencing and impacting your reality, and you can't ignore either if you wanted to. Patience helps to keep me in the middle, to take it as it comes and to avoid doing something I'll be sorry for later. I've learned a lot of patience thanks to having five children, but then I realized that there will never, ever be enough patience to be learned. You will continue to find reasons to exercise it no matter what.
Boundaries have been a challenging area at times when it comes to relationships and friendships. Not so much anymore because I have learned to implement them and distance myself when and where necessary from potential problems. Doing so can create a lonely existence with the work that I do. It's a blessing to help others professionally, and at the same time, it can attract all the wrong types of people you don't want in your personal space. Unfortunately, the work I do sometimes bleed into my personal life with managing friendships and close relationship boundaries. It's wise to learn how to separate your personal space and your work but more importantly, have those who respect both and don't try to take advantage. This statement can apply to many public occupations in particular, and those professionals know exactly what I'm talking about.
Letting those close to you learn from their mistakes even if it's painful and challenging for them. This is hard because, on the one hand, anyone would want to help prevent something painful or difficult for someone they love or care for, right? But that's not realistic when each person has to learn from their experiences, decisions, and situations they find themselves in by birth or choice. You can't learn for someone no matter how much you want to. It's not our place to do so anyway. When you have privy to knowing something ahead of time, it can be hard to accept if it's painful. Even if you try to get in there and change some things, you won't be able to prevent some of them because it's a learning experience for those involved. Most often the learning impact will be bigger than that one person or individuals involved. There's an old saying that you can see it (trouble) coming a mile away, but that doesn't change the impact of it when it hits your door.
There will always be obstacles and challenges for any human being and as you grow and change, so will the barriers and challenges. It's all part of growth and evolution.
Illuminations Intuitive Consult – what should we know? What do you guys do best? What sets you apart from the competition?
I specialize in the healing of the heart and mind, unearthing blocks and self-sabotage patterns and attracting and building healthy relationships with yourself and others. I am known for my ability to see past the obvious and provide helpful, detailed information that provides clarity and assist individuals with feeling confident about their personal decisions.
Illuminations Intuitive Consult provides private consultations, personal development coaching, online workshops and courses that teach people how to live their best lives.
First, I am most proud of doing work that I love which makes a difference in people's lives. I'm proud of fully embracing my natural talent to connect, help and uplift people in only a short period together. I feel that I'm providing a valuable service when people tell me how I've helped them, eased their minds, motivated them to take action when needed, circumvent problems and issues or just steering them onto the correct path.
I realize that my services are not for everyone but time tells all truths. I know after 17 years, that the people I have served needed and enjoyed the services I provide, and it has helped many to heal, grow and move forward. Many clients are still active and have been since the beginning of my business. They have referred their family members, spouses, and significant others, business partners, and friends.
The three things that set me apart from the rest in my humble opinion is:
My natural and highly attuned instinctual ability: It allows me to connect with people and seeing beyond the obvious. I can support them with identifying options that may not be apparent while they can become empowered with making difficult decisions.
My relatability factor and wealth of experience: I connect and relate with people from all walks of life and back-grounds with ease. I understand from a deeper level through my own experiences the highs and deepest of lows in life, so I understand and overstand people in the most obvious and unobvious of ways.
Communication and delivery of information: I know how to deliver sensitive information, mainly what needs to be said, and how it should be articulated for the recipient to consume. Everyone can't handle sensitive or delicate information the same way. By no means do I refer my delivery as lacking transparency; it's a matter of conveying information effectively.
My overall goal is to deliver information in a manner that is efficient, effective and accurate to need and use. Even if relayed at a seed level, the information must be customized to meet the individual where they are, even if they may not be aware of it at that time. What usually happens later is the client processes the information and will often come back later to validate it. I've had this happen too many times to count, so I feel it's a unique aspect I have which makes me stand out.
For me and in the end, it's all about how I've made a difference in someone's life, and how I helped someone move forward. When I do leave this world, I want to be able to say to myself with satisfaction that I've positively contributed to the world and myself with doing something that mattered to me and others.
What moment in your career do you look back most fondly on?
The two proudest moments of my career so far has been:
When my kids were small, and they were first asked what does your Mommy do for a living and they said she helps people. It was a proud moment that they were proud of me. They've watched me for a long time and eventually got the gist of it over time with everything unfolding the way it did. When I would attend public events and sell out, the long hours I worked, they put two and two together, but I never talked a lot about my job or what I do with my kids until they began to ask more questions. It has been a natural inquisitiveness and interest on their part and therefore a more organic appreciation and understanding of what I do.
My ability to be sustainable 17 years as an entrepreneur, while walking a fine line of nontraditional and deeply personal and spiritual introspection work. No matter who you are, everyone has that point in their life that they must take accountability and responsibility for their personal and physical growth and emotional and mental sustenance. It doesn't matter if you consider yourself religious, spiritual or none of the above.
Life has a way of making everyone experience the same internal introspection. I feel honored and privileged to have been chosen by so many people to be a part of their lives through my career. For that, I am truly grateful and very proud to do the work I perform for so many people.
Contact Info:
Getting in touch: VoyageATL is built on recommendations from the community; it's how we uncover hidden gems, so if you know someone who deserves recognition please let us know here.