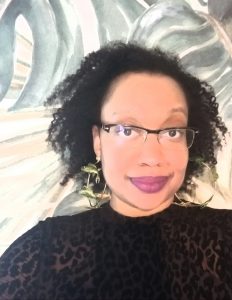 Today we'd like to introduce you to Constance Collier-Mercado.
Constance, can you briefly walk us through your story – how you started and how you got to where you are today.
I founded The CultSTATUS Arts Haven in 2011 as a public Facebook page. At first, I just wanted an outlet for my personal practice as a multidisciplinary writer, artist, and cultural worker. Describing myself as multidisciplinary may seem like no big deal in 2020 but nine years ago I was constantly facing an uphill battle explaining how I could be equally committed to several different mediums. CultSTATUS came to me as the perfect representation for all things hybrid.
Our shortened cS logo mirrors my first and middle initials while the full word, CultSTATUS, blends my interest in both niche culture and broad public appeal. I especially wanted to create a haven and a safe space for lots of experimentation. Our founding mottos were "Your Inside Ticket to the World of Cultural Arts" and later, simply "Welcome to Your World." That shift in language matches a lot of the shifts in focus that have happened over time for the Arts Haven.
From 2014 to 2018 we got a business license, fiscal sponsorship, formal website away from Facebook, and started engaging in outwardly facing projects. True to our emphasis on experimentation, those projects have covered a broad range of topics. There was:
* #iAmMulti #WeAreMulti – to build community with other multidisciplinary artists
* 7r@p! (Trap!) – A language and literacy project rooted in African diaspora and STEM
* Africana Box – A quarterly gift box full of Womanist ephemera
* The CultSTATUS Poets – A rotating poetry collective I briefly formed
* And two AfroFutures syllabus events – Hoo-Doula/Voo-Doula & Black Sun/Black Son
The biggest shift has come with giving myself permission to operate outside of typical corporate business models – instead working to be rooted in Black radical traditions of creativity for the people.
Overall, has it been relatively smooth? If not, what were some of the struggles along the way?
When I first started cS Arts Haven, I was coming out of a nine-month period of homelessness where I'd been living in three different shelters across Downtown Atlanta. The economic recession had hit me hard and it took several years to fully recover. The experience also left me very insecure about the worthiness of my ideas. I was applying for lots of grants and other creative opportunities but I kept getting the same generic replies:
"Project is too broad," "Too Scattered," "Lacks focus," "Is this writing or art?" "Visual or performance-based?" "Creative or social/political?"
One of my mentors held degrees in cultural anthropology and worked with the Free Southern Theater during the Civil Rights Movement so I knew there was a history and a legacy for the kind of cross-pollination I wanted to do. But I didn't even have a Bachelor's degree and it felt like everyone wanted their art from a much more polished, business-minded, non-profit model, MFA kind of creator. Of course, when I tried to squeeze myself into that mold, it only came off as insincere because I was holding one foot in each of two very different worlds.
That's where a lot of personal development had to make its way into what I was trying to build. I started digging into the writing and art of the Harlem Renaissance, the Black Arts Movement, Afrofuturist and Speculative arts, and lots of global Black traditions along similar themes. I wasn't in a position to go back to school because I still held significant outside debt, so instead, I would internet research and theorize on all of those subjects at night after leaving my day job.
My life took another dramatic turn, though, (and my art practice took a sudden back seat) when one of my sisters died unexpectedly in 2012 and I was diagnosed with Lupus shortly thereafter. There have been so many twists and turns in my creative journey but none have impacted my work as much as the loss of my sister and my own shifts in physical ability.
When I finally made my way back to The CultSTATUS, almost two years had passed. Today, the work I do with the Arts Haven is much less tied to my personal practice (since 2018 I've carved out a separate website for my individual work) but instead, it's rooted in projects that center communal healing, Womanist ritual/thought, and creating new futures-past by way of our bodies, pens, and paintbrushes.
Please tell us about The CultSTATUS Arts Haven.
One of the CultSTATUS projects I'm most proud of is a book club that developed from the two AfroFutures syllabus events I curated in 2016 and 2017. The first syllabus was called Hoo-Doula/Voo-Doula and it highlighted the hoodoo and voodoo connected writings of Black women in Afrofuturist and speculative tradition. Taking inspiration from Candice Benbow's Lemonade syllabus, I collected my own list of critical texts and built out discussion questions for a one-night-only event hosted at the Auburn Avenue Research Library in time for All Souls Day 2016.
"Hoo-Doula/Voo-Doula speculates re Black women and girls as the nebulae for Black Progress. It imagines altering timelines of reality: WE as mystic/spiritual talisman to the past. WE as an umbilical cord to our future. We as SuperMassiveBlackHole portal to forever. What happens when we assist in our own Birth?"
Ironically, I was surprised when the crowd who showed up that night were mainly professors and other academics. That's typically who would attend a syllabus event held at a research library but I had been hoping to create a more informal atmosphere in line with the experimentation cS Arts Haven is known for. I took some time to reevaluate and in 2017 unveiled Black Sun/Black Son, a new AfroFutures syllabus organized around the 2017 solar eclipse, the Black August tradition of honoring political prisoners, and rising protest culture. This second syllabus event was held as a live Twitter chat to offer more open discussion.
Then in 2019, T Lang Dance opened The Movement Lab – a creative incubator in Southwest Atlanta that offers with their physical space exactly the kind of culture I had been fostering with my remote projects. I immediately seized on our overlapping interests and relaunched Hoo-Doula/Voo-Doula as a monthly book club for Black girls, femmes, and women. I am so proud of the connection and community being built with the Hoo-Doula/Voo-Doula book club.
I can't wait to see how it develops for the new Fall/Winter 2020 season, now that I'm building out digital programming more appropriate for the covid era but also even more interactive and engaged with performance and ritual.
If you had to go back in time and start over, would you have done anything differently?
I'm actually really proud of the messy parts of my journey and I think that's very important for other artists to see as they're first starting out. There's not much that I would change except to be more confident and trusting of my process from the beginning. I spent a lot of time worried I didn't have the right credentials and seeking validation from outside sources. That seeking only hindered The CultSTATUS Arts Haven's growth in more free form ways.
When I finally let go of all the outside expectations, I was able to make several necessary distinctions between my personal work and the Arts Haven. CultSTATUS is still largely a one-woman endeavor just like everything else I do, but its focus is much more rooted in community projects and giving of myself to elevate the larger whole. In contrast, my personal creative work is how I give back to myself and take time to feed Constance.
With that in mind, the only two projects coming from cS Arts Haven right now are the Hoo-Doula/Voo-Doula book club and a digital archive that I periodically update with notes and reference art/texts related to previous projects. I do hope to join another collective at some point in the future to accomplish more of the shared radical work that I pushed for with The CultSTATUS Poets but I trust that will come with time and meeting the right group of Black femmes and women whose practice aligns with mine along similar cycles of ritual, vulnerability, and a fiery spirit.
Contact Info: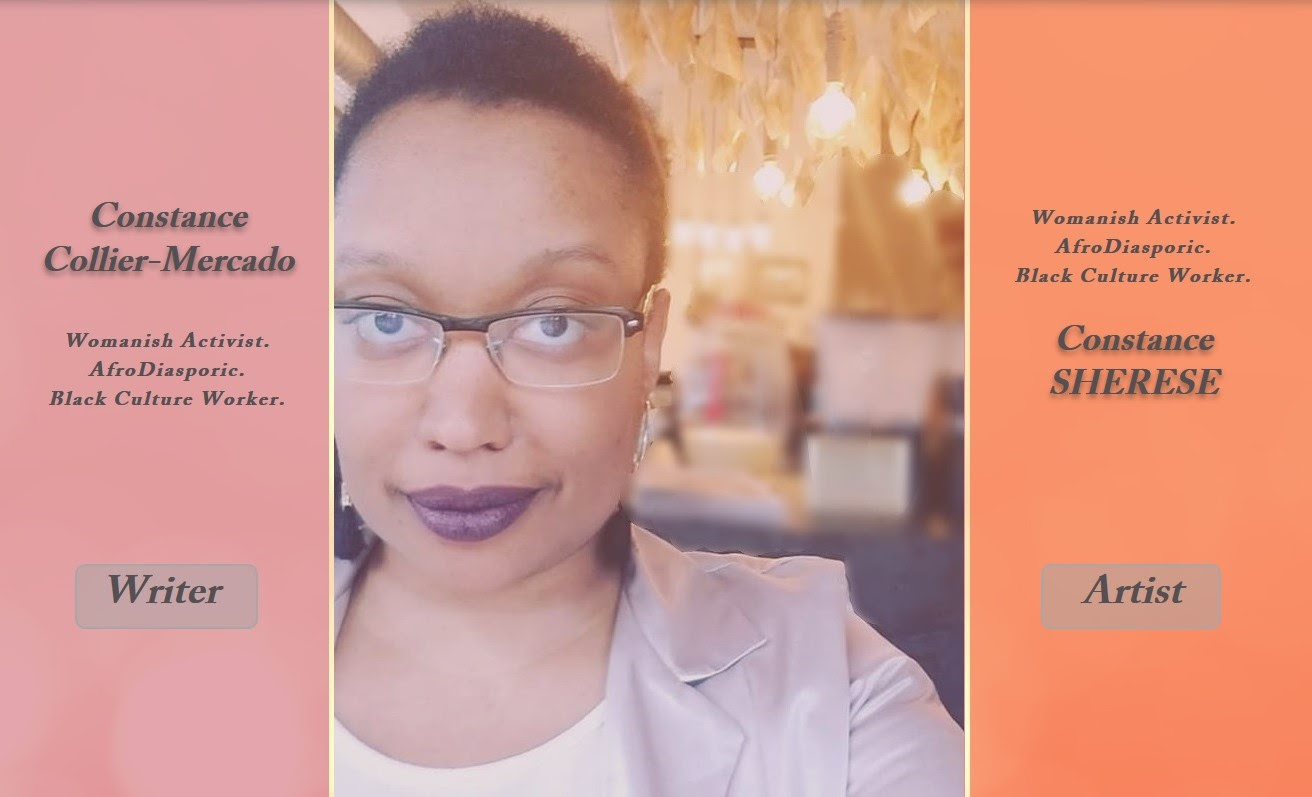 Suggest a story: VoyageATL is built on recommendations from the community; it's how we uncover hidden gems, so if you or someone you know deserves recognition please let us know here.