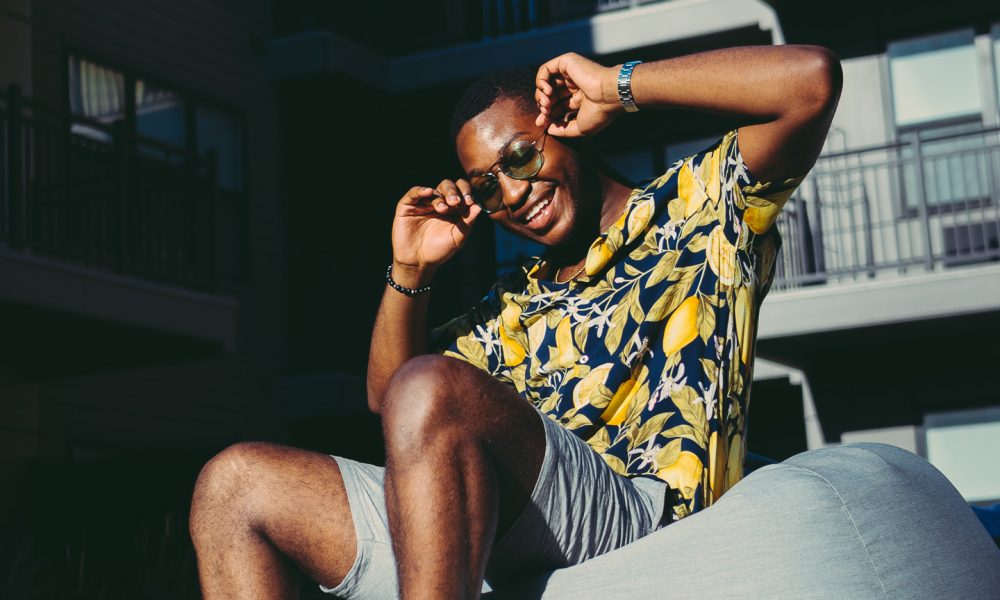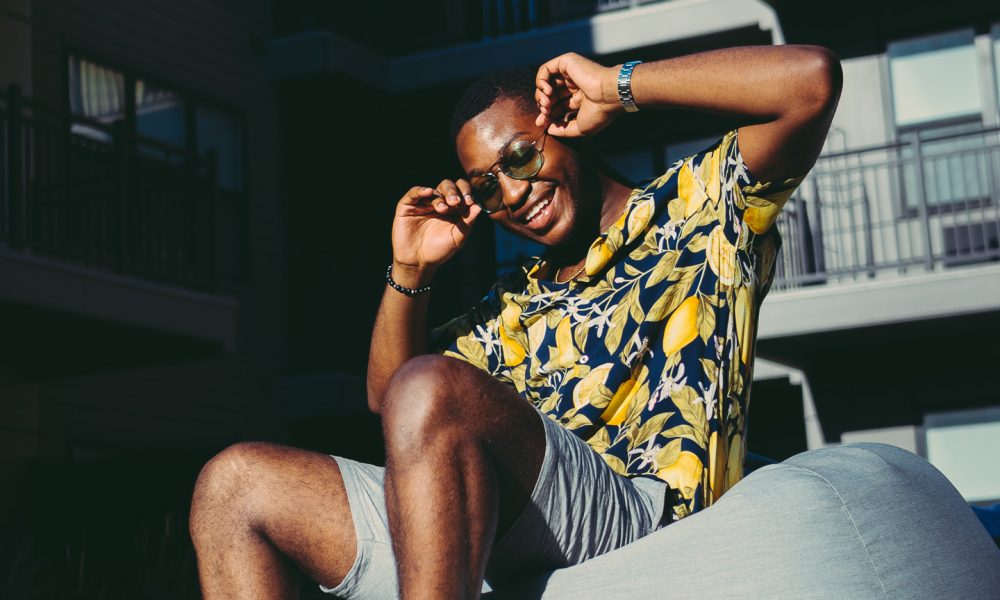 Today we'd like to introduce you to Cootchill Nelson.
Cootchill, please share your story with us. How did you get to where you are today?
My name is Cootchill and I'm the founder of Chill Creations. Chill Creations is a photography, filmmaking and music production business I started in order to tell better stories of people, and create experiences through visuals and music for clients, brands, individuals and small businesses. In 2019/2020, I'm responsible for over 100,000 views on social media and have been a part of projects that have been seen or heard by over 300,000 people.
My journey began long ago in 2012 when I got my first camera. I'd been exposed to instagram when it was first released and the filters that were on the app. Playing with the filters allowed me to create different feelings from static images. I took the same idea and put it into photography with a camera, providing people in my community photos that not only captured the moment, but enhanced them. I kept going with this, doing photography all over the country, meeting and inspiring others to take up the craft, but then in 2017 I took a break after moving to Minnesota to pursue a career in Corporate America for 2 years. 2 years later in 2019, I resigned after realizing I'd lost my "why." The faith I had to get me into Corporate wasn't enough to keep me satisfied for life. Life was missing a real purpose, something I left behind unintentionally. I missed the feeling of pursuing the unknown and the growth that came with it. True faith was revealed to me: It was trusting what God already gave me in order to do things that I couldn't yet see. So I returned home to New Jersey. The premise was trusting God on this journey of being self-employed, and becoming a business owner.
Over a year later, I've been in places and spaces you couldn't imagine. I've made money that I couldn't believe people would actually spend on me, little old me. I've met people that are literally shaping the world. You can't tell me there's no purpose on the other side of fear. You can't tell me that God doesn't have a plan for me. You can't tell me anything… And I think that's the point. The ups and downs of life have formed my perspective on what I call the "grand scheme of things." I no longer subscribe to what's normal or expected, because the opinions of people don't really matter. Most of them haven't been where I've been or see what I see. I no longer stay silent where my voice can matter, but where it doesn't matter, I simply enjoy observation and study the psychology of people. I no longer surrender my creativity to a system that doesn't care for it. Why? Because the future is always changing with the decisions I make, yet it's always the same result because I will always choose to be happy through it all. True success is obedience to God, and if God allows it, I'm going after it. This life is my only shot to be happy. My only chance. Therefore, it's my only desire to make it happen. My only focus. At the core of all of this, is an infinite source of creativity and love, my God.
While there will never quite be an end to my story, or any story for that matter, I'm excited for the new beginnings and where life takes me next. Along this journey, I know that I will fail… But if I'm going to fail anyways and fail at something I hate that I can't control, I might as well fail at something I love which I can control by getting better and better at it. Understanding that I have no control over the things that happen, allows me to feel free and dream big.
Great, so let's dig a little deeper into the story – has it been an easy path overall and if not, what were the challenges you've had to overcome?
No it hasn't. Starting in college, I've had to change majors from Mechanical Engineering to Information Technology (IT) and at the conclusion of my degree, I found myself relocating to Minnesota for a full time job with a fortune 100 company in a place with no friends or family. I had to remain there for two years, or I could leave early and pay back the $14,000 it took to relocate me! And yeah, my thoughts exactly. I'll stay awhile! But it's going to be lit, haha. I ended up making friends who looked like me, and making new friends via those friends and we all ended up making the best of our situation. We were all transplants, aka, relocated employees who lived in the state directly because of the job. Minnesota was home to 19 fortune 500 companies after all, so there were black people to meet all over who had varying experiences as well.
Fitting into the corporate culture proved to be a challenge as well. I'm a creative, cool, funny, and black, man. Up until this point, I'd been making money on the side doing photography and music production. My hobbies were money-makers but I didn't have the faith to believe in the talent yet. So, I worked corporate, because that was expected and the normal thing to do.
As a result, much of my personality was drained or suppressed each day trying to understand the politics of corporate, and fighting the imposter syndrome of being a transplant and being black in the workplace. After about two years, my relocation agreement was nullified and I was free to leave. Rather than leaving right off bat, I tried to propose a conversion of my role into a remote position. This was a benefit of employment available to those who've worked longer than six months. In any case, they said no. I'm guessing it was because they wouldn't be able to keep an eye on me or something. I hate to play the black card, but, in the middle of Minnesota, there weren't many black employees in a 20,000+ employee headquarters. What prompted this proposal was the fact that I had accumulated so much debt just trying to live life to try and forget about Monday-Friday. If there was an event going on, I had to be there. There was no pressure, I just didn't want to be home all the time. It was kind of dead at home because I lived alone, and the silence of my apartment was getting louder and louder. Looking back, I realize what it was. It was a push. A tug. An urge.
I always say God speaks to us in whispers, and it means that we won't hear what the next steps are because the noise of life is loud. Things have to be paused for us to really listen and succeed, after all the plan is to "prosper us" and we as believers were meant to be the "head, not the tail." I definitely was ignoring the signs and felt invincible. People loved me, I had money, and all the problems were pushed to the back of my mind because everything was a bill that would eventually be paid off, but right now? Imma enjoy life, because working 9-5 is just "too much to cope with"… until I went to jail for a DUI. I was sleeping in the car, and yes, things could have been worse, but I'm like man, for sleeping though?
Yup. Spent a good 3.5 days in the slammer, haha. I had a lot of time to think. This was my first time ever experiencing something like that and all I could think about was… is this really real? I took a few naps and woke up a few times and yup, it was definitely real.
Fast forward, a few months and all my camera equipment got stolen right when things couldn't get worse. So, when I finally was fed up with the state of Minnesota, I used some of that strength I didn't know I had to press "send" on that email to my supervisor titled "Resignation letter." The next two weeks after that were such a weight off my back, minus the awkward interactions with other employees when they found out. My dad and I drove cross country back home to NJ after moving out of my apartment. Settling in, it was a natural thought to think about money and so I came to the thought about my 401K and had the bright idea to cash it out. I did just that and I began to invest back into myself. I had a long talk with God during the entire process to make sure I was doing things for the right reasons. Of course, I splurged a little, but the end result was that I started to feel alive again. I bought all my equipment back and more! Thus, began the journey of business. I started over again by doing everything for free, offering great quality for the best price on market: FREE. This is always the formula for success.
One client introduced me to the next, and the next thanks to social media and word of mouth, and while I had spare time, I was learning all I could about new photography/videography software, plugins and techniques. I learned on the job how to manage client expectations and interactions better, I was working on myself, eating right, exercising, etc. But most importantly, God was leading the way. The noise was clear, because as a self-employed creator, I was looking to give, more than take. How could I be more of value to clients? That required me to form discipline. To work on myself, so I can always be counted on. Of course, I had lazy days, but for the first time… there wasn't a deliverable, or a pointless meeting that interrupted the flow of productivity, there was no mask to be worn… I was the culture. I was the brand. With great power came great responsibility and it was an honor, because God worked to transform my mindset.
The only challenge I have now, is figuring out monetization via ads. The income I make doing physical work is good enough to not feel like I can't afford anything, but it can be so much better if more people knew about me. A wise man once said, if you depend on your hands, you will always be breaking. I still have bills, so all investments have been minimal or really slow, but I realized the value of having a system that creates passive income. As a creative, I'm always creating and up for the challenge. Creating digital products is a no brainer, but with every idea, the intention is to provide value. So, I'm zeroing in on that in order to create great products that are well-received and as a result provide me with more capital to invest more, do more, and enjoy more.
Chill Creations – what should we know? What do you guys do best? What sets you apart from the competition?
Chill Creations is a service-based and eCommerce business. I started Chill Creations because I wanted to help people tell better stories and create experiences through film, photography and music production. I specialize in fashion photography/videography, portraits, weddings and music production. I'm most proud of the journey thus far and the various kinds of people I've met along the way. What tends to set me apart from others is the experience/feeling that you get from interacting with my creations. With all the stories I've heard, experienced or told, I embed a little bit of that energy/feeling into the creations. I aim for everyone to like what I do, so I put great thought and care into what I do with what I have. This approach enables me to be a problem solver for clientele rather than a traditional photo/video/music guy. Telling stories expands beyond just what I specialize in, eventually I plan to get into short films, movies, etc. The biggest stage for stories.
What moment in your career do you look back most fondly on?
Leaving corporate in pursuit of my dreams!
Contact Info:
Image Credit:
Cootchill
Suggest a story: VoyageATL is built on recommendations from the community; it's how we uncover hidden gems, so if you or someone you know deserves recognition please let us know here.