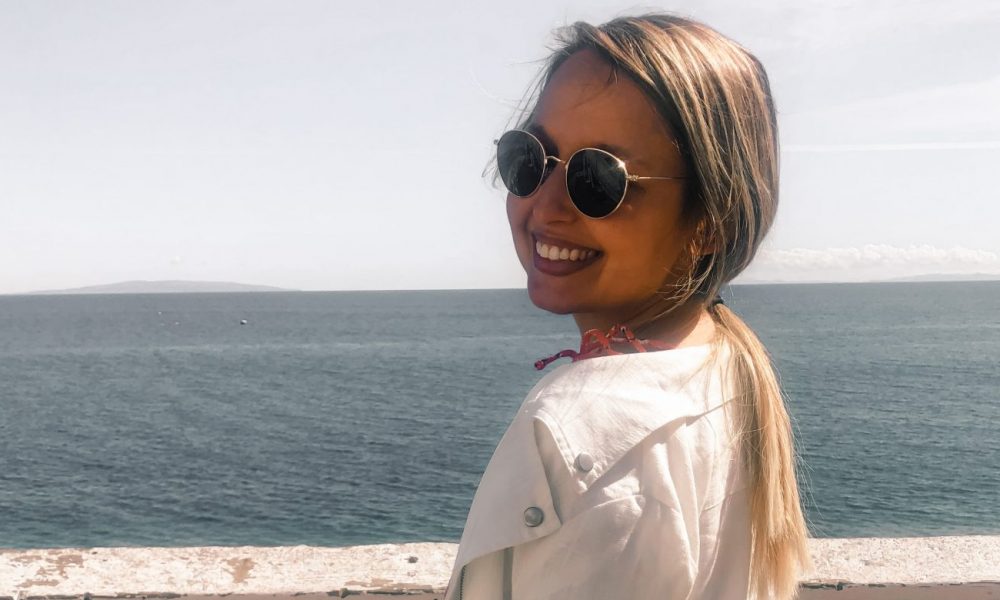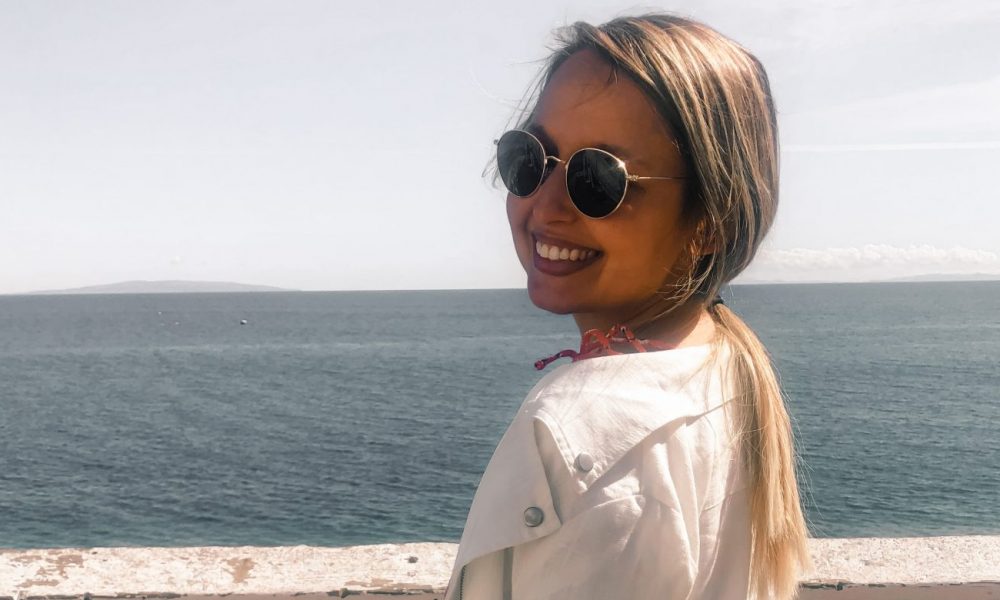 Today we'd like to introduce you to Cori Finglass.
Cori, please share your story with us. How did you get to where you are today?
About two and a half years ago, I walked out of the doors of my job within Corporate America as an Oracle-based technology consultant. I left those doors without a plan, without a new full-time job, without a consistent compensation. One thing I did leave those doors with was excitement, confidence and dedication towards my unknown career path going forward. I knew in my heart I had a passion for health and wellness that I would put forth every ounce of energy I had to pursue.
I do not share this story to convince you to quit your corporate job. I'm not here to tell you that everything will be sunshine and rainbows on the other side. That is not the case, and likely will take a lot of hard work to get to that point. I am also not here to say anything in a negative light regarding Corporate America. My time as a consultant was incredible and truly shaped me to have the confidence that I found within myself to go out on my own. My mission here is to share my story hoping that it helps anyone in the same boat in their career.
When I started school at the University of Georgia in 2012, I had my mindset on obtaining a business degree. That's what everyone seemed to be doing. You get into the school of business, you go off to work full time at a Big Four company, and life is grand… right? That mindset stuck with me throughout my first year at a Big Four firm. I was doing all the "right" things, I felt successful, and I had a comfortable salary.
When you follow along with the status quo, it can catch up to you quickly. I started to become stressed and unhappy, which took the energy out on my relationships. I began to feel like I was a small fish in a large sea, and that was difficult for me to make an impact in my environment. Although all the signs were there, I thought I was on the right path and that I had to stick through it. Because what would others think if I left? Who would I be if I wasn't the Management Information Systems major working 60 plus hour weeks at a Big Four firm? Frankly, how would I survive without this salary and pay my bills?
It took a LOT of soul searching, but I realized that my mindset was extremely skewed. What mattered most to me at the end of the day was my happiness and my mental health. The reality is that sometimes happiness is not the easiest path to choose. Often it means letting go of something that may have once served you. It may mean walking away from a path in life that most people are on, and that is OKAY. Your job, your major, your salary — none of these can ever define you.
The hardest part of leaving my job was not being able to tell my coworkers exactly where I was going. I had a bunch of part-time jobs lined up, but they didn't need that entire elevator pitch. And honestly, I was hesitant since it surely was not the traditional route that most of my peers take. The main part-time job that was going to be keeping me afloat was working at a Technology Specialist for a local company, and that company happened to be owned by my dad. I kept this a secret for a long time. I am extremely proud of the business my dad and his partner have grown and was excited to be a part of it, but I know the stigma that comes when working for a parent. So, I kept quiet to most, when really, I was gaining valuable experience.
At his company, I continued practicing what I had learned in my major. I knew in my heart that this wasn't my dream job, but I knew that it would give me the flexibility to explore the health and wellness industry. I would no longer be traveling and working 60 plus hour weeks and would now have the time to follow my passions. As far as the health and wellness side of things goes, I decided to create my blog. I dedicated a lot of my time growing my account and page with this newfound freedom. When I had the chance, I went out and met friends I had connected with through Instagram, attended Natural Products conferences and networked with my favorite health companies. I also got a job at SoulCycle and made an incredible group of friends who became family within the fitness industry.
When I started my blog, I started to reach out to local companies to see if they needed any extra assistance. I am so thankful that Georgia Grinders responded, and I was able to meet with the founder of the local nut butter company. Jaime was one of those people who came into my life for a reason at exactly the right time. We had very similar stories, and she was a complete breath of fresh air. From that day, I knew I had gained an incredible role model and friend. I started off working for Georgia Grinders at local farmers' markets and events on the weekends. This opportunity led me to meet so many amazing health-minded people within the Atlanta community.
You are now probably thinking… so when did you sleep?! I always prioritize sleep, but I did not have much free time beyond my part-time commitments. Although the funny thing was, I was not very stressed. I knew I was chasing my passions and that one day, all this hard work would lead to something bigger.
Today, almost two and a half years after leaving Corporate America, I am extremely proud to be the full-time Digital Media Manager for Georgia Grinders. I wake up each day, feeling grateful for all of the hard work that got me to this point. My focus is now on helping grow Georgia Grinders while growing my personal brand at the same time. I am so proud to be able to partner with some awesome health and wellness brands that I have truly become so passionate about like LesserEvil Snacks, Kroger, Bob's Red Mill, OLIPOP, and more. I've taken a complete 180 turn from my college major and career, and I have not looked back once.
What excites me most is knowing that this is just the start of my journey, and there will be so much more to come. I did not decide one night that I wanted to leave Corporate America. It was something that came to fruition over time with a lot of dedication. But if you find yourself in the same boat, there is absolutely no harm in putting yourself out there and beginning to explore other options. I cannot say it enough — your job, your career, your salary, none of these will ever define you. Tune into your needs and blur out any thoughts or judgment from others. It is your life, your happiness, and people will be a lot more understanding than you would expect.
Making any change does not happen overnight. If you want it badly enough, you surely have what it takes to make it happen. About a couple of months into becoming discontent with my career, I traveled to Ojai, California. It was in a gift shop here that I found a key chain that read "Take the road less traveled." This quote stuck with me (and my keys) and truly changed my life. It was in that moment that I realized I had what it took to be anything but ordinary. I was ready to take the step forward to follow the passions in my heart. So much has changed for me in the past couple of years for the better, and I cannot wait to see what the future brings.
If you are in a similar situation and are thinking of making a career change, please reach out! I am always happy to talk more about my experience and share my knowledge. Thank you SO much for taking the time to read this; it truly means the world to me to have you here.
So let's switch gears a bit and go into the Matcha and Margs story. Tell us more about your work.
With my Instagram account and blog, I am known for sharing the latest and greatest health brands and tips, new and exciting local restaurants, and so much more. I am passionate about sharing how I live a balanced life and I hope to inspire my audience to find their own definition of balance. It truly looks different on everyone, and I think that is a beautiful thing.
I specialize in creating recipes and doing food photography for various brands. I have a unique style that I like to incorporate into each project I am tasked with. My clients know me to go above and beyond for various asks and know that I will always re-do something if I am not 100% happy with the outcome. I am proud of all of the work I have done so far and am excited to continue learning and growing through each new project!
How do you think the industry will change over the next decade?
I'd love to get more into graphic design and potentially start something of my own. 🙂
Contact Info:
Suggest a story: VoyageATL is built on recommendations from the community; it's how we uncover hidden gems, so if you or someone you know deserves recognition please let us know here.