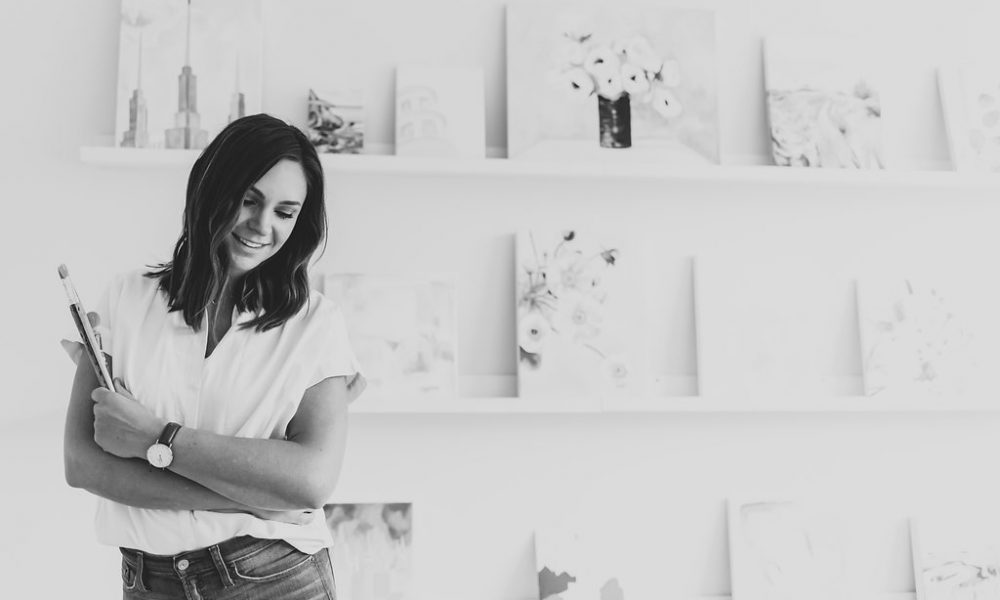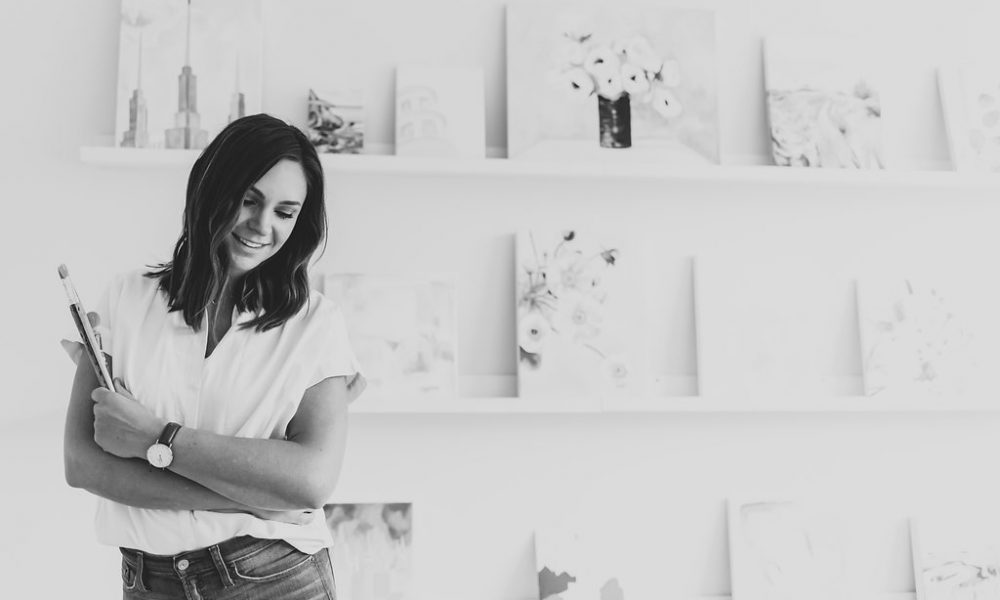 Today we'd like to introduce you to Dana Tolbert.
Every artist has a unique story. Can you briefly walk us through yours?
I've been drawn to the arts for as long as I can remember. As a child in Connecticut, I used to spend a lot of time at my grandmother's house and she was an artist so at a very early age I was exposed to different materials and given the opportunity to create as freely and as frequently as I wanted to. She saved a drawing of a face that I made when I was only 18 months old so I was well into creating art by the time I was walking and talking. My parents always encouraged me to draw and paint and frequently suggested different ways that I could sell my art at local fairs and gift shops. I wasn't confident enough to try but their confidence in me helped me to take my interest in the arts seriously. They also signed me up for private drawing classes when I was a teenager and I took art classes throughout high school. Growing up close to New York City, I had the opportunity to visit all of the great museums there and to see so many amazing works of art and that exposure really left a huge impact on me. My high school art teacher encouraged me to go to art school and I considered it because my grandmother had studied at Pratt in the 1930's and I was so inspired by her but I wasn't completely sure what I wanted to do professionally and wanted to be at a school that wasn't solely dedicated to the arts. I searched for universities with great art programs and ultimately decided to pursue a degree in Interior Design at The University of Georgia. After graduating, I worked at both commercial and residential design firms for several years. When I had my oldest daughter, I decided to stay home with her but I always had the intense need for a creative outlet so I took up photography as a way to fulfill that need and simultaneously document our daily family life. Soon after, I started receiving requests from friends and acquaintances for me to photograph their families and what started as a hobby soon grew into a small photography business. I spent about 8 years photographing children, families and weddings but after the birth of my third child, I decided to cut back on the photography so I could spend the weekends at home with my family instead of at weddings and shoots. Soon after taking a step back from that, I found the need for a creative outlet return and so I went back to my roots, pulled out all of my old art supplies and began painting again. I formed an official company back in January called Raven Creative Company where I still provide design and photography services along with original art pieces.
Please tell us about your art.
Currently, I am mostly painting with a little bit of drawing mixed in here and there. I like to paint in a loose, impressionistic style and have more recently started creating abstract pieces that focus more on emotion, color and movement. I've found that I have such a deep love for abstract art and I really, really love making it. I am deeply inspired by nature, specifically the beautiful parts of the world around us that many people take for granted: clouds, fog, plants, open fields, the way light hits the landscape and the way it shines through leaves. I am also really interested in antique or historic structures that have started to crumble. It's both beautiful and sad to see these places so full of history that were once bustling with people but are now shabby and passed by every day without a second look. I grew up in an antique farmhouse in a very charming, historic part of New England so history and historic buildings have always had a presence in my life. They themselves are works of art to me because they were built with such care and attention to detail. Basically, I love noticing the beauty in everyday things and I want to create art that makes people take notice of the simple beauty around them that exists all the time.
Given everything that is going on in the world today, do you think the role of artists has changed? How do local, national or international events and issues affect your art?
No, I don't think the actual role of artists has changed, just the way they have been viewed by society as a whole. From the very beginning – all the way back to cave paintings – humans have had an intrinsic need to create art that represented what was important to them. Artists have done this all along. I do think that society's view of an artist's importance has changed, though. That view has fluctuated for hundreds of years. I do think there has recently been a resurgence in our collective interest in art. It seems that because of the strong emotions we all have with everything going on in the world, people are connecting with art as a way to understand or be understood. Art is able to evoke emotional responses in a way that other forms of expression may not be able to.
I do think current events affect my art. We are all so consumed by our phones, by our careers, by social media, etc. that we have gotten away from the important, simple basics of life and the elements that bring us true happiness. I think it could do us all some good to stop spending so much time looking at screens and start noticing and absorbing how much beauty there is in the world. I think we need to reconnect with nature and nurture our sensitivity to the needs of those around us. My art is about emphasizing and appreciating the beauty and simplicity that has been forgotten or frequently goes unnoticed.
How or where can people see your work? How can people support your work?
People can see my work on Instagram (@ravencreativeco) and on my website (ravencreativeco.com). I sell my work exclusively through my website at the moment but information about any future shows or other availability will be posted in these locations. People can support my work by sharing it, commenting on my posts and of course purchasing it!
Contact Info:
Image Credit:
Photo credit: Candace Palfreeman @candace_photography.
Getting in touch: VoyageATL is built on recommendations from the community; it's how we uncover hidden gems, so if you know someone who deserves recognition please let us know here.