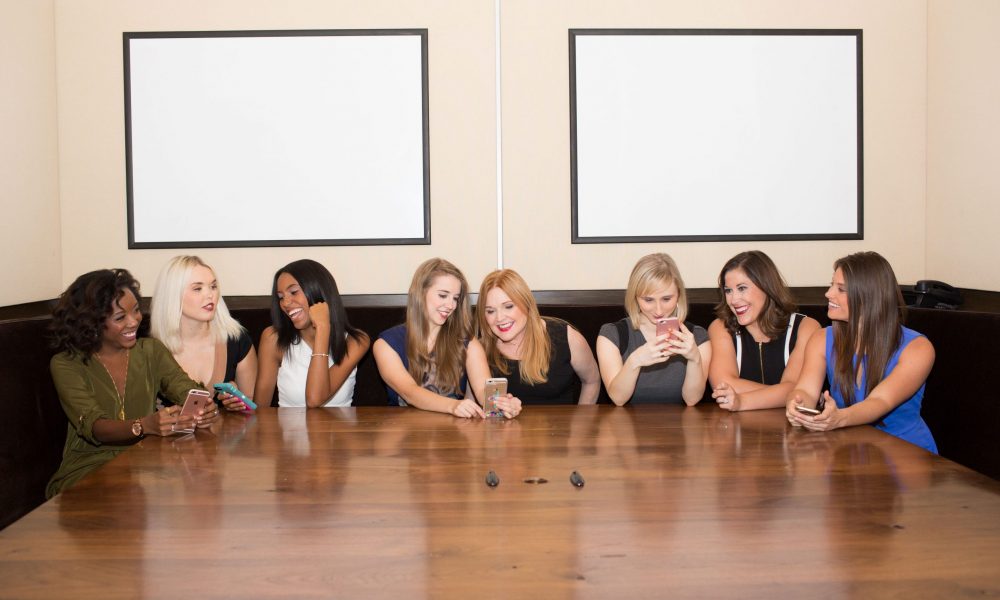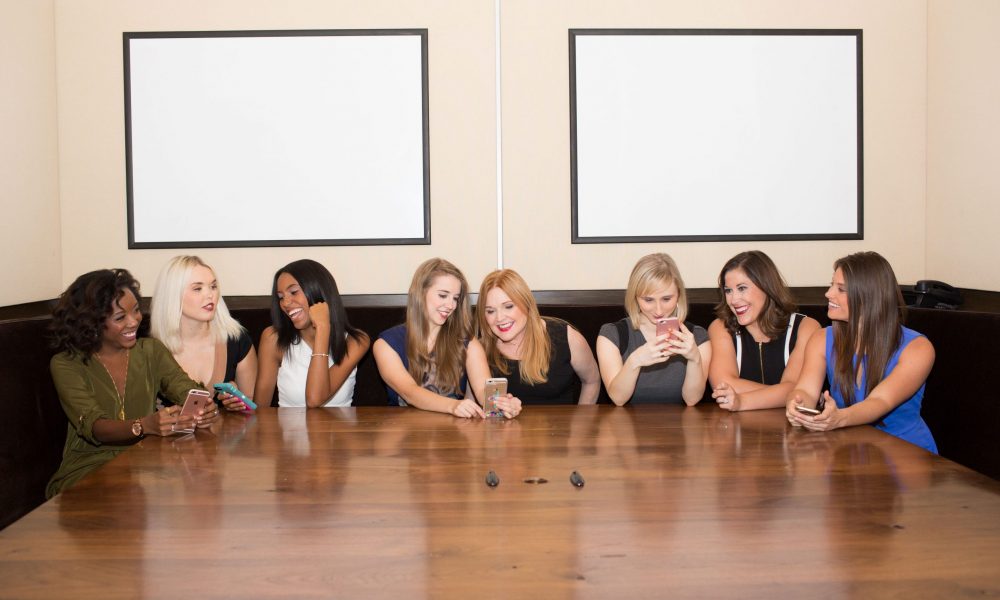 Today we'd like to introduce you to Danica Kombol.
Danica, let's start with your story. We'd love to hear how you got started and how the journey has been so far.
Like many women, my professional story does not follow a traditional linear journey – and while I'd like to say I orchestrated the trajectory of my career, nothing could be farther from the truth.
I launched my career working on the international versions of Sesame Street, which was terribly exciting because not only did I get to eat cookies with Cookie Monster but we were also exporting this very cool concept of using television to educate kids around the globe.
I moved up the producer chain working on a variety of television shows eventually finding myself at Rockefeller Center, producing short films for Saturday Night Live. These were the glory years at SNL – when Phil Hartman, Mike Myers and Dana Carvey reigned. Sounds like a dream job, right? I worked my fanny off and worked all hours, literally. We often "started" edit sessions at 10 pm at night!
All went well until my husband got transferred to Atlanta, and the TV producer career I had so carefully forged in NYC did not exist in the land of peaches and sidewalk-challenged suburbia. Remember, Atlanta was not the film and television capital it is today. Around that time, I was also busy with a new job in production – babies, three of them. My husband was traveling around the globe doing investigative news for CNN, and I realized, as many women do, that I had a choice between raising my carefully curated babies or producing TV shows –but could not do both.
After trading in my headset for burping cloths and getting my kids to school every day, I decided to take matters into my own hands starting my own PR firm. I did really well with the independent PR/entrepreneurial thing but craved stability and a regular paycheck. The PR giant, Ketchum offered me a job with a big title and a corner office. It seemed like a perfect opportunity except for one tiny challenge: I joined the agency just weeks before the 2008 financial collapse and you know the saying, "last in, first to go." Frankly I was relieved. In my brief time at Ketchum, I felt stifled by big agency bureaucracy and the lack of creativity. But I did glean one great insight when I was there, that social media was all the rage yet big agencies, like Ketchum, seemed woefully ill-equipped to adapt to this new medium. Clearly there was a huge opportunity for those who could master this new form of communication.
I decided to launch my own social media agency and thus Everywhere Agency was born. In 2009, social media was the shiny new object in the marketing universe and smart brands were eager to understand it better. CNN was my first client and Macy's my second. Since then, the world of social media has transformed drastically and so has my business. Today, Everywhere Agency focuses on "influencer marketing" whereas when we launched, we were truly helping brands get their feet wet with the various platforms available. My agency has also grown size-wise. Today we're one of the top 20 PR firms in Atlanta.
Has it been a smooth road?
Anybody who thinks being an entrepreneur is a smooth ride also thinks there's a pot of gold at the end of every rainbow. When I launched my business, I got some very good advice from a mentor. He said, "If you don't wake up scared every morning, you're in the wrong business." Staying ahead of the curve in social media is not so much a struggle, as a reality. I chose a business that is constantly transforming. New platforms pop up, along with new algorithms for measurement or content creation. There's really never an option to coast or feel complacent. You have to constantly look to the future, keep your eyes on the horizon.
So let's switch gears a bit and go into the Everywhere Agency story. Tell us more about the business.
Everywhere Agency specializes in influencer marketing – that is finding social media and blog influencers to tell the authentic, relevant stories for a product or a brand. Our sweet spot is micro-influencers so think of us as the "Match.com" between brand and influencer. We source people who naturally align with the brand and consider ourselves champions of inspiring our influencers to craft unique, relevant stories for our clients that are relatable to their target audience.
In building my agency, I realized I had curated an influencer network, which has evolved into Everywhere Society, our exclusive network of 4,000 bloggers, Snapchatters, Instagrammers, Facebookers and content creators coast-to-coast. Together they have a collective reach of 1 billion. Oh, and did I mention that we secured the Guinness World Record for the most socially networked message in our cause campaign #BeatCancer? We managed to hold onto it for 2-and-a-half years, and then Justin Bieber turned 18, and his fans stole it from us by wishing him #happybirthdayJustin on Twitter.
What's your favorite memory from childhood?
I grew up in a small town in Washington State where everybody knew everybody. To me, it seems natural that there really were only one or two degrees of separation between any two people. I especially loved it when the state fair rolled around because over the course of a few days, you'd see every single person in the town from the school principal to your cousin to the mayor. Growing up in a small town where everybody is connected in some way has made me want to try to create those connections in my life today. The network of bloggers and influencers my agency built is no doubt my effort to recreate that sense of community on a larger stage.
Pricing:
The type of marketing we do is very customized There is no one-size fits all price for running an influencer marketing campaign, but they typically start around $10,000.
Contact Info:
Getting in touch: VoyageATL is built on recommendations from the community; it's how we uncover hidden gems, so if you know someone who deserves recognition please let us know here.