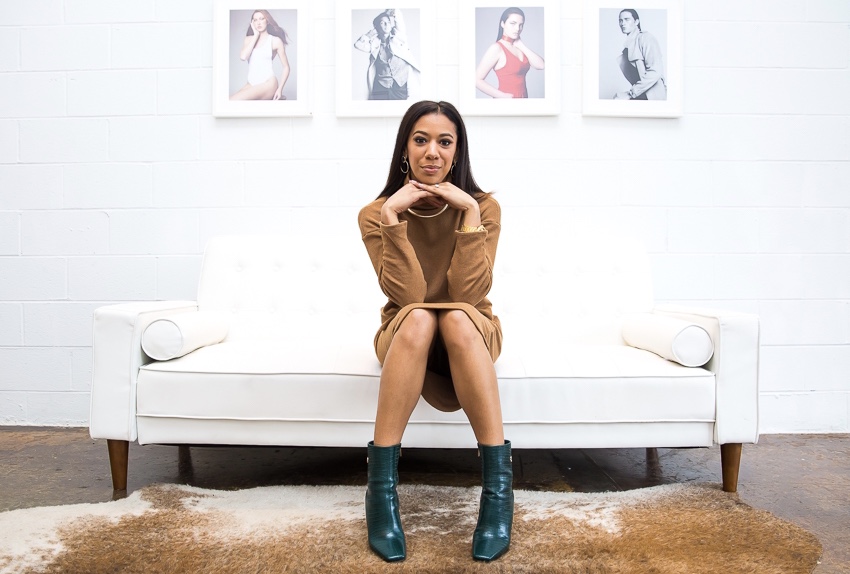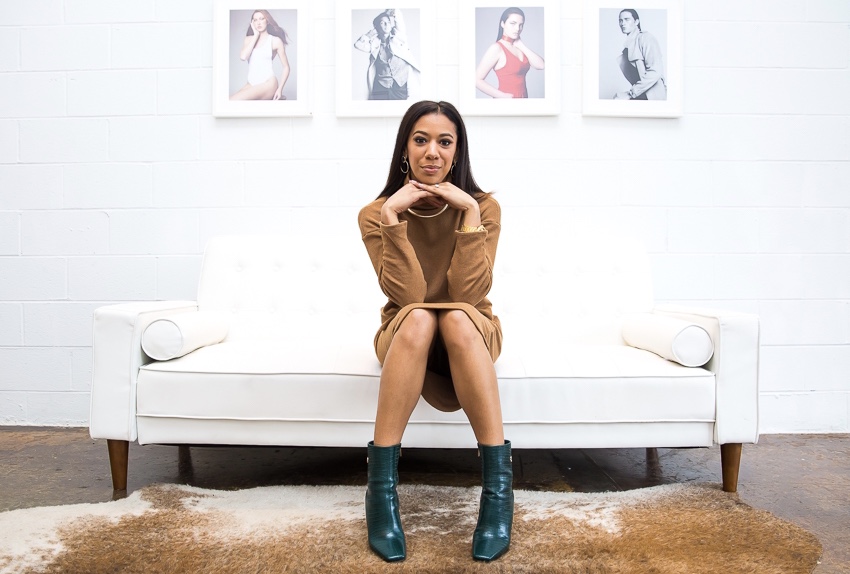 Today we'd like to introduce you to Danielle Donovan.
Danielle, please share your story with us. How did you get to where you are today?
So, I definitely did not take a traditional route to launch my own wardrobe consulting business, but I suppose you could say the story to how I got there began when I was in elementary school. To my parents' chagrin, I was always particularly invested in and vocal about what I was wearing to school each day. When I could get my hands on them, I'd pour over magazines that were much too mature for my age at the time (What does a 7-year-old need with Seventeen magazine?!), just to check out what everyone was wearing. By the time I was about 14, I had moved on to Vogue, to which I still subscribe today!
By the time I was a young adult, I had gained a good bit of style credibility among friends and family, which led many of them to solicit my assistance with putting together outfits, updating their wardrobes, and even curating bridal looks for their weddings. I always approached each request like I was being paid to provide the services, and found myself being just as invested in the end result as I would have been if I were the one who would be wearing the outfits I was recommending. And, it brought me so much joy to do it!
So, what did I do with all that passion, intuitive style, and vote of confidence from my community?? Well, I went to law school and became a corporate attorney, of course! Outside of fashion risks, unfortunately, I'm pretty risk-averse. I'd heard one or two horror stories about being a fashion intern and eliminated the option of pursuing a career in a fashion altogether. And, right around the same time that I started reading Vogue, I also decided I was destined to become a lawyer. So, I'd determined my career path at age 14, and I never looked back—that is, not until right around the time I decided to start The Instylist.
You know that saying, "if you love what you do, you'll never work a day in your life"? Well, until recently, I'd fully convinced myself that loving what you do to the point that it doesn't feel like work is an unattainable luxury–at least for me. Now, I am beyond thankful for my legal career. There is so much that I love about being a lawyer. But, there has not been a single day of my legal career that has not felt like work! After putting in five years at a high-intensity corporate firm in New York, in the summer of 2018, I decided to pick up and move to Atlanta, a city where I'd have similar career opportunities but with more "work-life balance."
Moving to Atlanta was the turning point for me. For years, I'd seen friends and acquaintances turn their own passion projects into businesses, embark on second careers, and maintain lifestyles that I'd always envied. It wasn't until I moved to Atlanta that I began shifting from a "that could never be me" mindset to a "why not me?" mindset. For starters, I finally got that work-life balance I'd been craving when I was living in my office in New York. I suddenly had free time to start digging into what it may look like to start my own business. Second, I got inspired. When I first moved here, I kept hearing people say, "no one in Atlanta has an office job!" Well, I can personally attest to the fact that that's not true. But, actually, a lot of people in Atlanta don't have traditional office jobs, and that's because Atlanta is packed with brilliant, innovative, and risk-taking first-time entrepreneurs. The entrepreneurial hustle here is intense! And so dope! Seeing so many other people here succeed at putting their passions to work made me seriously consider for the first time that I could do it too. Third, I did what I do best: research, research, research! I enrolled in styling courses, read stacks of books on topics from sustainable fashion to digital marketing, subscribed to about a million podcasts, and started connecting with people who'd already begun similar journeys.
One person, in particular, has been so inspiring and so instrumental in pushing me to take the leap of faith I needed to start my own business that I have to call her out by name: Janelle Christian, founder and CEO of Hey J. Nicole and HJN Design Studio AND fellow corporate attorney. Last year, we were both recent Atlanta transplants, forced to study for and take the 2019 Georgia bar exam. During that time, Janelle somehow managed to not just own the bar exam, but also excel at her law firm job AND plan, design, and launch two wildly successful businesses of her own. In late 2019, I attended one of Janelle's goal-setting dinners and took one of her business coaching courses. Working with Janelle gave me the push that I needed to take the vision of my business from fantasy to reality.
Just a few weeks later, I officially launched The Instylist, a wardrobe consulting and personal styling business. I'm so proud of this little baby of mine, but I'm even more proud of myself for stepping out of my comfort zone and taking the actions that will ultimately allow me to be one of those people who "never work a day in their lives."
We're always bombarded by how great it is to pursue your passion, etc – but we've spoken with enough people to know that it's not always easy. Overall, would you say things have been easy for you?
By far, the biggest challenge overall has been balancing the competing demands that come with being a first-time entrepreneur, trying to properly nurture and grow a new business and maintaining a time-intensive, full-time job as a lawyer. I manage to get it all done, but not without cutting into my sleeping hours when things get really busy. That's a bad habit I'm trying to break!
More recently, a major challenge has been safely navigating the obstacles presented by COVID-19 without sacrificing the quality of the services provided to clients. The Instylist's most popular styling packages include in-person consultations at which I take the client's measurements, conduct fittings, and take "inventory" of the client's closet. Despite the shift toward relaxing social distancing standards, The Instylist's service offerings remain completely virtual. Client safety is my first priority. Until I am confident that the greater Atlanta area has the appropriate testing and tracing measures in place to safely allow for closer-contact interactions, The Instylist's services will remain completely virtual. Retooling services for a virtual setting has been challenging, but in a productive way! A silver lining of this experience will be the ability to expand the reach of The Instylist's client network with enhanced virtual styling.
So let's switch gears a bit and go into the The Instylist story. Tell us more about the business.
The Instylist is a wardrobe consulting company that offers full-scale personal styling services, image consulting, bridal styling, and personal shopping for "every day" women. The Instylist's mission is to empower women of all backgrounds, shapes, sizes, and walks of life to look, feel, and live like the women they want to be, by inspiring and sharing with each client the knowledge and the skills it takes to get dressed boldly, confidently, and in a manner that is authentic to who she is and the message she wants to project to the world. The Instylist was born out of my personal mission to help as many women as possible to liberate themselves from the toxic "I could never pull that off" mentality. Far too many of us allow our insecurities to become the focal point of our wardrobes. I challenge my clients to redefine their style around what makes them feel confident. More often than not, what we wear to mask or manage our insecurities is a far cry from what actually makes us feel like the best version of ourselves!
What sets The Instylist apart from other personal styling companies is my approach. I approach each client engagement as if I were the client. If I am looking for a gown to wear to an event, putting together a look to wear on vacation, or updating my work wardrobe, I don't stop until I know I've found the best of what is out there, taking account of my budget, my vision, and my personal style. As a point of reference–when I was shopping for a wedding dress, I looked at over 10,000 dresses online before I went to a single store to try one on! I take this exact same approach when it comes to styling clients. And, this is precisely why I don't charge by the hour! I lead by focusing on the value that I can provide. And, I know I'm providing compelling value if I would be satisfied with the services I'm performing for a client.
Has luck played a meaningful role in your life and business?
I'm incredibly lucky to make an income as an attorney that allows me to invest in my business.
Contact Info:
Image Credit:
Shekeidra Booker of S. Marche Photography
Suggest a story: VoyageATL is built on recommendations from the community; it's how we uncover hidden gems, so if you or someone you know deserves recognition please let us know here.