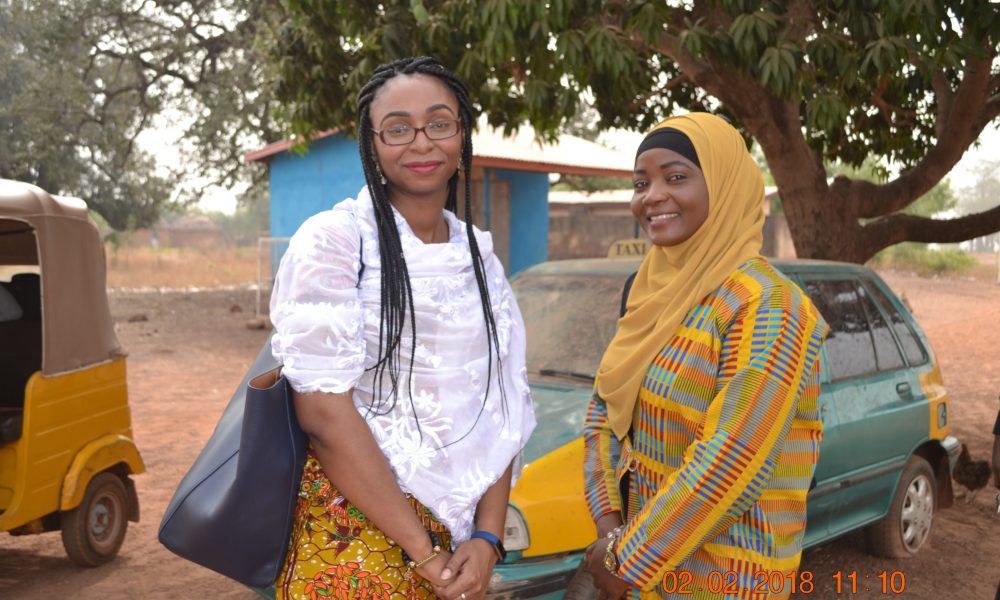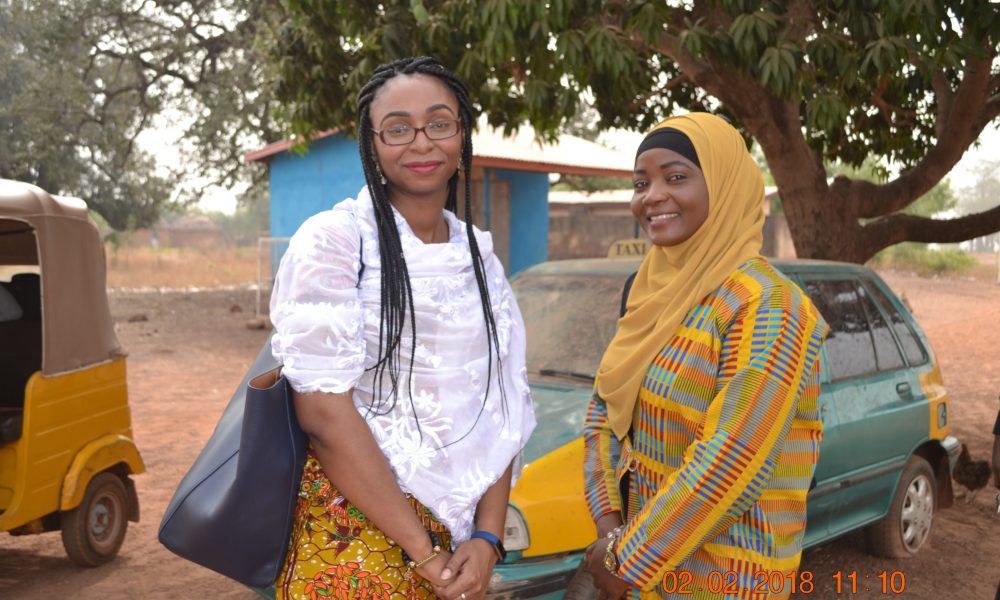 Today we'd like to introduce you to Danielle Taylor.
Danielle, please share your story with us. How did you get to where you are today?
I grew up in small-town Louisiana. Despite it being the place I called home my entire life, I never quite felt welcomed there. I felt uneasy in my blackness and my womanhood thanks to regular confrontations with racism and sexism at school, at work, and in social settings. But college changed things for me. I left the country for the first time and landed in Senegal, the westernmost point of the African mainland. As soon as I started making my way through the capital city of Dakar, I knew I was home. I was more at home than I had ever been in my 18 years in the US. Everyone looked like me. Everyone seemed to understand the way in which I was perceiving the world. I was embraced as a long-lost cousin. "Welcome home!" was the usual greeting I received. Upon finding out that this was my first visit to the continent, joy spread across each face and I was told that there were centuries of news to catch me up on. I felt a peace and calm and joy that I didn't know existed.
It wasn't all fun and warm feelings though. Just like at home, I witnessed the ways in which women suffered from exclusion and marginalization. I saw the ways in which some women struggled to support their children, get access to educational opportunities, and find resources to build their small businesses. I saw so much of myself and my own experiences reflected in them. I wanted to journey with them and create a space for us to learn from one another. For this reason, I launched my career in international development with a concentration in women's rights in Sub-Saharan Africa.
After nearly ten years in the industry, I started to get disillusioned. I worked with some of the biggest organizations fighting for human rights around the world and what I saw made me want to give up. While there were some people who genuinely cared about the communities where we worked, I encountered many who were more interested in building a professional name for themselves, traveling to "exotic" locations, and living luxurious lifestyles incompatible with the communities they entered and supposedly served. What was most distressing was that these organizations promoted a very particular type of development; one that idealized Western standards of governance, economics, and social norms that didn't speak to the histories, values, and realities of local communities.
In 2017, I made the difficult decision to leave the security of a steady paycheck and live into my values through the founding of my own organization, Oman Baako. Our mission is to help build stronger, more equitable communities in Africa and the African diaspora.
Has it been a smooth road?
Every step of this journey to becoming a social entrepreneur has been challenging – but I wouldn't change a thing because I have learned so many valuable life lessons. My struggles started with being a young black woman in an industry that was led by much older white men. Ageism, racisms, and sexism regularly colored my early experiences and made me question if I had what it took to succeed. I had to learn these systems of oppression and develop creative ways of surviving them without giving up on my core values. I also struggled to find my voice and use it to effectively advocate for myself and other women. It can be intimidating to step into one's truth and stand in it regardless of the consequences. Finally, I struggled to get the startup capital that was needed to successfully launch the organization and pursue the mission that Oman Baako was founded to achieve. Thankfully, my local network of supporters rallied around this mission and helped bring it to fruition. We can now boast of three successful international programs that have helped to ensure that African and African descendant women and girls get the support, education, and investment that they need to thrive in the US, Ghana, and Brazil.
So let's switch gears a bit and go into the Òman Baako story. Tell us more about it.
Òman Baako is a social innovation firm working to ensure Pan-African women and girls are free to live to their fullest potential, uninhibited by violence or discrimination. We specialize in bridging the gap between women and girls on the African continent and in the African diaspora for mutual education, investment, and emotional support. We also partner with local community leaders in Africa to shift cultural practices to be more inclusive and supportive of black women and girls.
Since its founding in 2017, Òman Baako has helped women and girls in Africa and the African diaspora contribute to their communities' sustainable well-being through community-based programs and cultural exchange opportunities. We are different from other international non-profit organizations in that we were founded by black women for black women. This is a very critical point because as I mentioned before, most development organizations enter communities with a foreign idea of what will make local lives better without truly appreciating the nuances of local needs, values, and history. Oman Baako's team works at the invitation of community activists and takes time to understand the unique context and challenges that communities face. We then partner with community members to design interventions that have a local investment which ensures sustainable results. Òman Baako is a 501(c)(3) not-for-profit organization.
Our first annual Art Show & Fundraiser entitled "One Future". You can purchase tickets for the event here: https://www.eventbrite.com/e/art-show-tickets-62618778452?aff=utm_source%3Deb_email%26utm_medium%3Demail%26utm_campaign%3Dnew_event_email&utm_term=eventurl_text
How do you think the industry will change over the next decade?
Domestically, black women entrepreneurs have made tremendous strides in developing social enterprises to support one another and to provide opportunities to each other that were previously unobtainable. In Africa, the shortcomings of traditional international development organizations and growing opposition to the white savior industrial complex are encouraging leaders to turn their backs on Western interventions and take development matters into their own hands. When you combine these trends with the growing acceptance of Pan-Africanism among African descendant people worldwide, we can see a clear industry shift towards being more inclusive of African descendant women in positions of leadership at international development institutions and more intentionality in tapping into the power of the African diaspora.
Contact Info:

Image Credit:
Danielle Taylor
Getting in touch: VoyageATL is built on recommendations from the community; it's how we uncover hidden gems, so if you know someone who deserves recognition please let us know here.