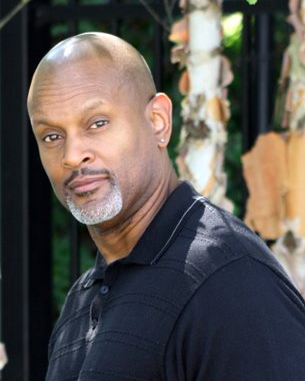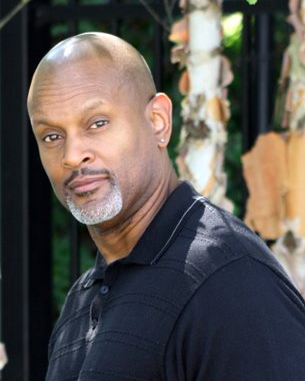 Today we'd like to introduce you to Delta Brogden.
So, before we jump into specific questions about the business, why don't you give us some details about you and your story.
I left a 13-year career in manufacturing which was not an easy thing to do when your resume includes Kraft Foods, Quaker Oats, and Gatorade just to name a few. Good money but, long hours and a feeling that life should be more fulfilling that the experience I was having. I left and went back into something that I loved and I am gifted at. I love working with people and helping them discover their "best self", their gifts, etc. I have a high mechanical aptitude although my degree is in business. I built my studio myself. It is a unique design and gives me the ability to work with any client from professional athlete to the soccer mom. People are always impressed when they walk in and discover that I built the space out myself.
It was not easy to give up a career investment of 13 years. And, anyone can claim to be a personal trainer. I struggled a bit with validation. What I mean is, being a personal trainer didn't feel important enough. I had a couple of things happen that changed that. One of my clients travels to Africa to help establish health care. She is a nurse at Emory who was also inducted into a prestigious nursing society for her service to others. It occurred to me one day that she needed my talents, skills and abilities in order to put hers to work. I begin to see that we all have help and support in life and, in order for her to do what she set out to do, she needed someone like me to help her stay strong and healthy. It finally registered to me that we all have a place in the chain of events, although it is not easy to see. The second thing that happened to me was realizing that more was needed in the fitness industry.
At 58 years old myself, I realize that the baby boomer generation has a different need. It is not the traditional approach to health and wellness. Often injuries and limitations have occurred over the years, and it's not easy to do what one use to do in life. As a result, I specialize in helping over 50 people. And, I work with clients that have limitations or restrictions, helping them get back to a pain-free life if it is possible. This is why our services include coaching as the foundation of communication, personal training, Ayurvedic nutrition, therapeutic massage and yoga. We use movement to understand what is happening with the body. We then prescribe a plan that restores movement, reduces are eliminates pain, and use coaching and nutrition to help people understand how to take care of themselves. We offer a comprehensive approach to health that is holistic.
We're always bombarded by how great it is to pursue your passion, etc. – but we've spoken with enough people to know that it's not always easy. Overall, would you say things have been easy for you?
Taking the leap of faith and watching things unfold was the first step. I started in 2008 -09 at the time when people were losing jobs, homes, etc. In fact, when I left my career, I filed bankruptcy and started all over. That was hard. When the economy tanked, I watched people deal with what I had already been dealing with. It was an eye opener and changed by life. I realized that it is not about the stuff or the prestige that we get in life, but what we give and how others benefit from our presence here. I had the feeling in me that said, "Move forward" and I did. Now I have a desire to do more and I understand that I can. And, I know what I would like to bring into this world that would truly benefit others. I guess you might say, my purpose is becoming clear and health and fitness is just a starting point. It has always been "word of mouth" that kept me in business. Now, it's time to advertise and grow, bringing others into the awareness that something more is available than the traditional approach to exercise.
So let's switch gears a bit and go into the The Delta Method story. Tell us more about the business.
I took this off my site: The Delta Method is a Personal Support System. The support system is a coach/client partnership that offers a comprehensive approach to managing your health and wellness. The system utilizes services that are proven to benefit the "whole person' mentally, physically and spiritually. The Delta Method coaching process facilitates change that leads to transformation.
The Delta Method coaching approach enables us to interact with each client uniquely, respecting individuality. We meet YOU where YOU are in life, create a personalized experience by providing instruction and guidance on how to create the changes you desire. Coaching is the platform for our services which include: exercise – life/style – nutrition – massage.
What really sets us apart is "We offer more than just a workout". We focus on the whole person, not just the body. We look for the mental that engages the physical. Our minds drive everything! Once people realize this and just how much it can negatively impact the day to day experience, they want to change their life, not just look good. You might say that coaching is the approach that helps us be real with people. We are NOT experts. We are striving to do our best to be good at our chosen path and we encourage others to be their best and pursue their dreams as well. Where do you find people that are committed to that? This is where life is. We help you as much as you allow us to help.
Has luck played a meaningful role in your life and business?
There is no such thing as luck. Luck is what we call results that we cannot explain why they occurred. Luck is the term used when there is a margin of uncertainty that is outside our control. Once a person realizes that the creative power that is in them, creates all things through them, they began to pursue life differently. Even as you read this, that statement makes you go humm? Again, the power that is within mankind, is the power that is in the universe. Mankind is the vehicle by which this creative force can express itself. Your gifts, my gifts, are often hidden. But, seek long enough and they will reveal themselves. And when they do, you will have a life different from the next person. Some people see only smoke and some people see through the smoke. Coaching is the ability to help people see past the smoke. Coaches can see greatness in you when you cannot see it in yourself.
Pricing:
Our prices range from $37.50 to $50 for sessions. Except for corrective and restorative massage.
Contact Info: