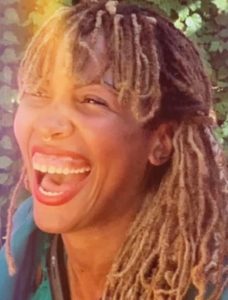 Today we'd like to introduce you to Desiree' Stapleton.
Can you briefly walk us through your story – how you started and how you got to where you are today. You can include as little or as much detail as you'd like.
I actually started drafting up the concepts of my businesses during unconventional times. There were a number of events that occurred, rather close to each other, that resulted in me feeling "You deserve better." I felt so much dissonance between who I was and who I wanted to be, and what I wanted to see in my life versus what I actually was seeing. So, I took the necessary steps to start making decisions that were more in alignment with the vision that I had for my life. Now, I am an author, CEO, and consultant in Atlanta that specializes in goal fulfillment strategy. I help individuals set themselves up for success by helping them make decisions that are more in alignment with their desired outcome, addressing the mindset issues they face that serve as barriers to their success, and providing them with tools, resources, and strategies to achieve goal fulfillment. 
Has it been a smooth road? If not, what were some of the struggles along the way?
Far from it. Business-wise, I think every entrepreneur that is passionate about their work wonders if they are doing enough. What I have learned though, is that we are not permitted to see every garden that grows from every seed that we have sown. Our job is solely to plant seeds; I think we mess up by gauging our success on how many harvests we've witnessed, rather than gauging it by how many seeds we've sown. We can't control the results; we can only control our sowing.
But if we are talking personal struggles- I have faced a number of traumatic experiences, in what seems like a short period of time. There was so much deliverance in knowing: that not only was I not alone, but that there was life on the other side that looked nothing like what I was currently experiencing. For some people, seeing that can literally save their life. 
Couple the experience of seeing someone that has overcome what you are still struggling with, with also knowing that that person has the capacity to personally help you: it's magic.
Please tell us more about your business or organization. What should we know? What do you do, what do you specialize in / what are you known for? What sets you apart from others? What are you most proud brand wise? What do you want our readers to know about your brand, offerings, services, etc?
Goal Fulfillment Strategy is the art of game-planning all of the things it is going to take for you to accomplish your goal. It's creating an action plan comprised of resources needed, habits and traits that need to be formed to ensure continual success, ways to address past pain points and more. What I do when I am booked as their consultant is go through 'everything under the sun' in order to formulate a thoroughly detailed plan of action for them. If they elect not to utilize consulting services, then there are courses they can take, and/or communities I have that they could be a part of to get what they need.
How can people work with you, collaborate with you or support you?
I'm not hard to find. Everything they need is right on my website at desireestapleton.com. For those of you reading this, you have got everything it takes to live the life that you envision. Everything. It's time to start hanging around people that can pull that greatness out of you and help cultivate your visions. You are too worthy of His best to stay stuck in the chains that you have found yourself in. There are chain-breakers out here that can help you make it out. Just reach out. I have a whole community geared towards personal growth and development and giving people the environment they need to help them stay accountable and see results. It's right on my homepage. That WORTHY+FAVORED community is EVERYTHING. Reach out your hand. Some of us that have "made it out" are dedicated to helping you make it out too. There's life on the other side, and you deserve to see it.
 Contact Info:
Suggest a Story:
 VoyageATL is built on recommendations from the community; it's how we uncover hidden gems, so if you or someone you know deserves recognition please let us know 
here.