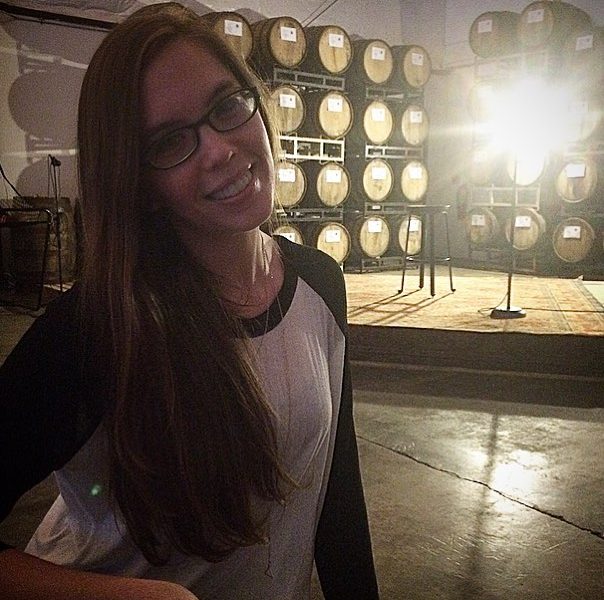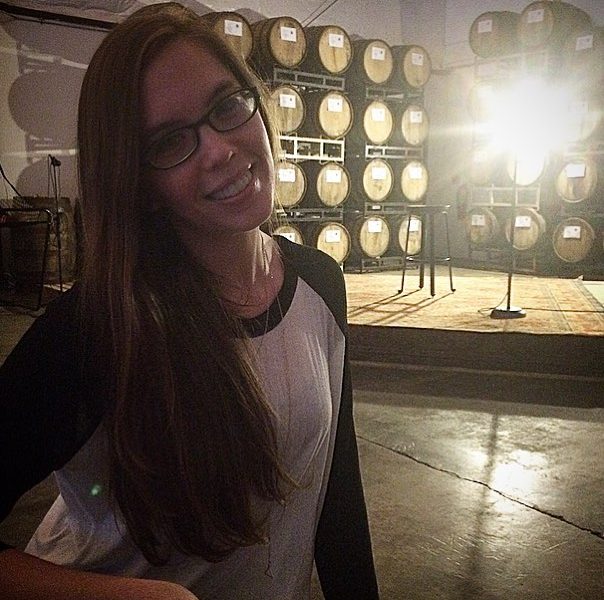 Today we'd like to introduce you to Diana Brown.
So, before we jump into specific questions about the business, why don't you give us some details about you and your story.
I helped found a theatre company called Twinhead Theatre in 2003 while I was in college. We wrote and produced shows collaboratively, throwing together variety shows with monologues and scenes and songs, to creating feminist theory plays about The Scarlett Letter and the Olsen Twins. In 2006, we took a show to the Minnesota Fringe Festival. I didn't attend, but I kept up with the reviews and marveled at the energy I could feel from this event, even from far away. And when the cast and crew returned, they were electrified by their time doing and seeing fringe theater. We jokingly made it a goal to bring a Fringe to Atlanta one day.
In 2009, I filed our paperwork to become a nonprofit and we were designated a 501(c)(3) in just over a month. We created a real strategic plan, with a mission to help independent artists like us, who were forming their own artist groups and making hard-to-define work. That was interesting, because at this point we had shifted our focus to comedies, the crazier the better – so translating that into nonprofit-speak was a challenge. But we knew we wanted it to be easier to do theater in Atlanta. We had been doing shows steadily at that point for 6 years, and nothing seemed to get any easier – not outreach to the press, not finding or being able to afford better venues, anything. There didn't seem to be many resources available for small, independent, super low budget theater groups like ours. We knew of several that started up and did cool stuff. They just folded after one or two productions. A thriving underground scene is important for a city's culture, personality, unique voice and Atlanta always seems to be willing to sacrifice that for something shiny. Not every fringe is set up the same way, but we felt it could be an answer to these problems because many take a heavy burden off the artists by providing venues, technicians, front of house services and a ready-made audience to promote to. It makes mounting a show a lot less intimidating and building an audience a lot easier.
So we made a five-year plan and at the end of it, we put: Ten Year Plan: Bring a Fringe to Atlanta.
Less than a year later, I was approached by a friend of mine who was on the Little 5 Points Business Association. They wanted to throw a theatre festival that was in keeping with the wild, weird vibe of Little 5, a complement to their Halloween festival. I immediately said that what they wanted was a Fringe festival. I jumped on board and we started planning. Eventually, the business association backed off the project for various reasons but by then, I was pretty determined to do it, so Twinhead took it on completely.
It's an overwhelming project to plan, but fortunately it also attracted a lot of really amazing and qualified people to help, so we were able to pull off our first festival in 2012. We've just selected the lineup for the sixth!
Overall, has it been relatively smooth? If not, what were some of the struggles along the way?
Oh, man, so many struggles. In addition to taking on all the challenges of nonprofit administration (with absolutely no experience), I, along with every member of the ensemble, was going through the creative struggle to become better writers and performers. We've tried everything: we wrote a web series, movies, short films, sketch shows, we've done a million movie parodies, we've made musicals and choose-your-own-adventure plays and mash-ups and send-ups and shoot-em-ups. We've sat in cake, we've knocked out eyeballs, we've projectile-vomited Surge (but then, who hasn't?). We've taken the ideas of countless voices and made really crazy but cohesive (and hilarious), stories out of them. It's a process that's hard not to struggle through, but it's also impossible not to grow from it and to learn more about yourself and your creative voice. Plus, it helps just to know that you can finish something, if that makes sense.
In organizing the festival, a huge challenge was perception: when we began reaching out to people about it. I was 26 and look young for my age anyway, no one had heard of me or my tiny theater company and plenty of them thought, I was crazy to even attempt this project (and would say so to my face). I started dressing really businesslike every time I represented the festival to try to offset this and one day, I was at a fundraising table at Sevananda telling a customer about fringe and they said, "well it sounds good, but you don't look very fringe to me!" Ironically, what made me seem more credible to theater people made me seem less credible to non-theater people! That was a good laugh.
Twinhead Theatre/Atlanta Fringe Festival – what should we know? What do you guys do best? What sets you apart from the competition?
Twinhead Theatre's mission is to aid and abet self-producing artists while entertaining Atlanta with raw, adventurous content. To do that, we create original content with guest artists, who join the ensemble for any and all stages of show development from the brainstorming sessions to performing. We also produce a Kamikaze Karaoke Video Contest, where filmmakers, from the hobbyist to the professional, make a music video for a karaoke track for prizes and glory. And we produce the Atlanta Fringe Festival, my pet project. The Atlanta Fringe is an uncensored, unjuried annual festival that provides venues, technicians, front-of-house staff, marketing assistance and more to performance artists of varying disciplines. We select our lineup via lottery, and we return 85% of the ticket sales back to the artists. We present 20 shows who perform 4 times each for a total of 80 performances in a weekend. Everything from circus shows, puppetry, aerial and acrobatics, dance, comedy and drama is represented at the fringe; some shows are family-friendly rooster-costumed dances, others pass out penis cookies or eat crayons. Anything goes and I love that. Since our first festival in 2012, we've presented over 200 artist groups through the festival and paid out over $40,000. Our best-known festival event is the Opening night Preview Party. It's free, features a dance contest where you have to do the stanky leg and you get to see three minutes of every show in the program, which is a great draw because it helps you decide what you want to see over the course of the festival.
What I'm most proud of is, the development I've witnessed. We had a member who had never been on stage before she started working with Twinhead and now she's a regularly booked stand-up comedian who runs an open mic night and produces a sketch show of her own. Fringe shows have been remounted here in town or taken to the Athens Fringe Festival. One of the shows submitted for the lottery this year was from a woman who had done Fringe before as a student, and now, having graduated, wanted to come do her own show. It's really amazing to see that happen. It's like watching someone grow up, but only the fun parts and you never have to change a diaper unless you're very, very unlucky.
Actually, now that I think of it, I have had to change several diapers in the name of comedy. Well, whatever. You see what I'm saying.
What is "success" or "successful" for you?
I guess I'd feel fully successful in my nonprofit work if I felt able to pass the job along to someone else. I think the hardest part of building a business, especially a creative business is making one that doesn't die when you do. I think the mission of the organization is powerful, and the artists we represent deserve a champion. So, I think I'll feel really successful when my nonprofit would be able to fire me, basically.
Creatively, I'd like Amy Poehler's career, please and thank you.
Pricing:
Tickets are accessible – Twinhead shows are $10-$15, Fringe shows are $10
Shareable multi-show passes for Fringe are available too – 6 shows for $40, 10 shows for $60
Contact Info:

Image Credit:
Chris Alonzo, Jamie Kohns, Joey Phillips, Cherry DelRosario
Getting in touch: VoyageATL is built on recommendations from the community; it's how we uncover hidden gems, so if you know someone who deserves recognition please let us know here.