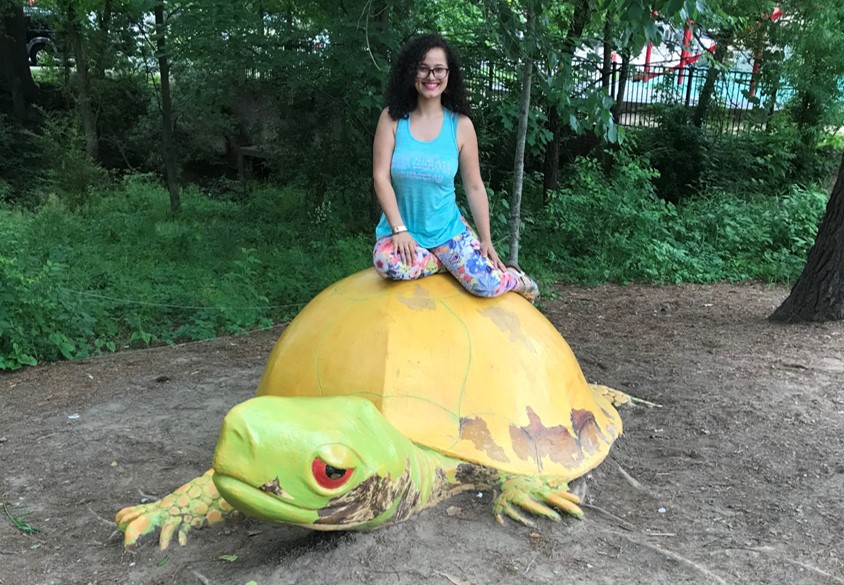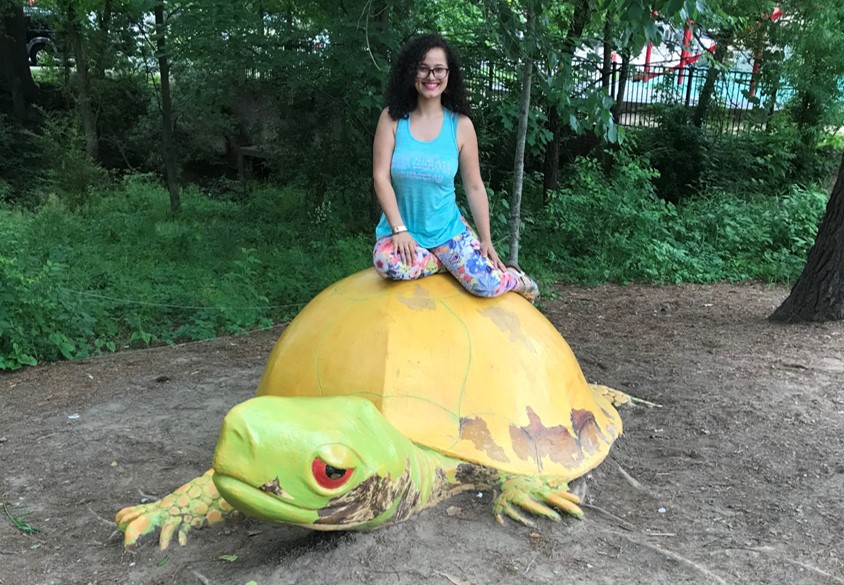 Today we'd like to introduce you to Dieniz Costa.
Dieniz, please share your story with us. How did you get to where you are today?
I am a queer Afro-Latina from the Bronx and Arecibo, Puerto Rico. I was raised in a conservative Pentecostal home with my Grandparents who were pastors. On the flip side, whenever I came to the states, I was exposed to a more liberal lifestyle that my mother and aunt were living. Sex was a taboo, yet it was a topic often discussed among my mother and aunt. I listened. I have always been hyper aware of my sexuality since I was exposed to sexual abuse and trauma from infancy and developed early in adolescence which led to lots of unwanted inappropriate attention from men. I knew it was a subject to pay attention to. I went through many struggles with my sexuality- from fearing persecution for my sexual orientation to feeling dirty when showing too much skin due to shaming, I remember always feeling like I had to hide my sexuality. I even remember being caught masturbating once and the pounds of shame and guilt that I felt for months after the scoldings that persisted for weeks.
My journey led me to rebel at the age of 15 and that is when my so-called sex life began. My then boyfriend raped me, although I blamed myself for years. Once in college, I began working at the health center as a peer educator and that was when I finally realized that I had been raped. Realizing this helped me decide to explore my sexual curiosity for women and challenge the beliefs that up until they were so deeply woven into my subconscious.
I also had health issues that also challenged me and pushed me to look at sexuality beyond intercourse. I noticed how my body image was shifting, my libido, my cycle, it all was up in the air. This sparked my desire to learn more and I was at the perfect institution to do so, Cornell University, a place where any student can study any subject. I devoted my life to learning all I could and it has become my life's work. I went on to become an MSW in community organizing planning and development and went to work for organizations like Planned Parenthood, educating and mobilizing Latinx community around reproductive justice. While in the social justice movements, I realized that there wasn't a healthy balance of work and life in the field.
I began searching for spiritual meaning and purpose after undergrad and found myself being a student of Abraham Hicks, Deepak Chopra, Marianne Williamson, Louise Hay and other great sages of our times. This expanded my understanding of life, metaphysics and so much more. In 2012, I was diagnosed with having been diagnosed with Fibromyalgia, my illness made it clear that this wasn't sustainable and I founded Sexuality Power.
Throughout the last six years, I have had the privilege of helping people change their lives and become happier, healthier humans. Our sexuality is always with us, it an essential element of humanity. When we care for ourselves and honor our sexuality, express ourselves authentically via our sexuality and connect with others in pleasure, we are truly alive. We are truly embodying what it means to be human.
Much of my work helps people heal from trauma and create a desire based life. I don't want people to have the life they were told they could have. I want them to connect to their true desires and co-create their life powerfully. This is Sexuality Power.
Has it been a smooth road?
Entrepreneurship is never a smooth ride. I learned early on and still need a reminder from time to time that to fail is to give up. Life is about the journey and enjoys the ride. I look for peace and joy in the downs too. I seek to understand the lessons being gifted to me. I keep a heart of gratitude even in the hardest of times. I have been homeless in pursuit of my dreams, it was worth it. I have lost friends, it was worth it. Even the most traumatic experiences have gifts. Find the gift!
We'd love to hear more about your business.
Sexuality Power is a concept, movement, force. When I think of what we do in essence is 2 things: 1. We create a safe space for people to feel into their true being. 2. We guide people on how to connect to, play with, harness and direct their sexual power and sexuality in such a way that they create the life they desire (while having tons of pleasure along the way).
I specialize in using Repetitive Behavior Cellular Regression®, PSYCH-K® in conjunction with holistic wellness and life coaching to support my clients in healing. Many of us are unaware of why we just can't surpass certain behaviors or why some areas of life just aren't flowing, the likelihood is there is a deeply rooted event in your life that has created a block, this block is literally blocking your greatness. My joy is helping you find the block and remove it, then like in gardening, get to planting the seeds of your desire.
One of the services that I also provide is touch therapy as a Certified Cuddlist. After years in practice, I found how much need there is for touch. We live in a sex-crazed society that is touch deprived- people need to be held. For those needing to explore touch, meet their needs and figure out what boundaries look like around their bodies, a cuddling session is perfect. It is entirely non-sexual and therapeutic, after 20 minutes, clients are experiencing the benefits of oxytocin.
I'm most proud of the lives we have helped. To get calls from folks that are happier than ever is amazing. To see their success is a fulfillment to me.
What sets us apart is that we are inclusive of the LGBTQ community, Latinx community (Servicios en Espanol disponible) and offer services that only a few in the country are certified in. I am offering work that is pioneering for our times. Therapy that was years and years is out. I truly believe that healing doesn't need to be painful, hard or long and tedious. I offer alternatives for those who are just sick of the same old and want to feel deeply held, understood and guided.
Is our city a good place to do what you do?
I recommend everyone start a business at some point in life. Wealth comes from two places- investing and ownership. So, I tell everyone to do both. First Invest in yourself, no better investment you can make in life. Second, find the thing that you are passionate about and make a business from it-own it. Then own other assets- houses, stocks, money, etc.
Contact Info:
Image Credit:
Dieniz and Friends
Getting in touch: VoyageATL is built on recommendations from the community; it's how we uncover hidden gems, so if you know someone who deserves recognition please let us know here.