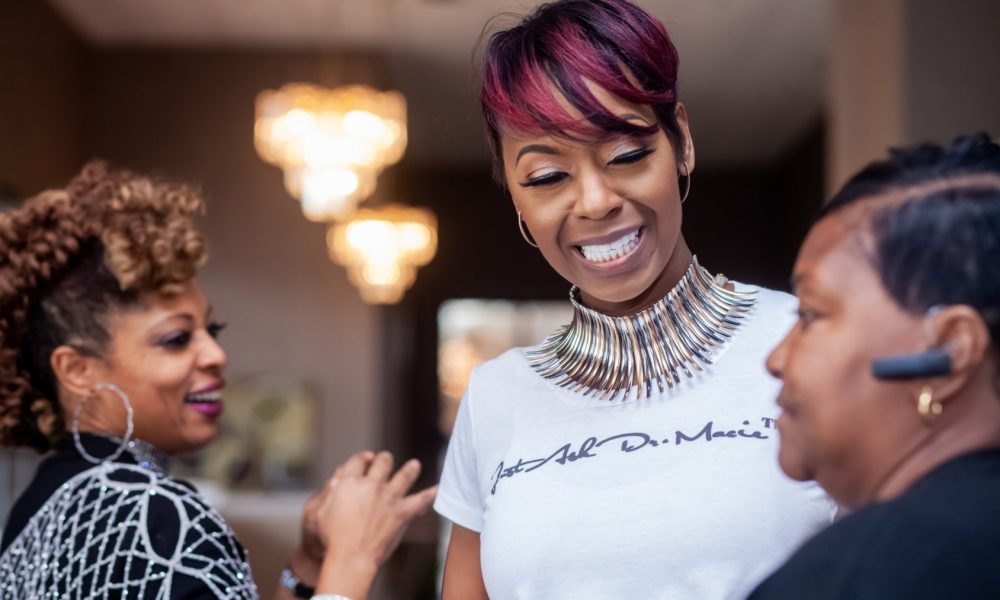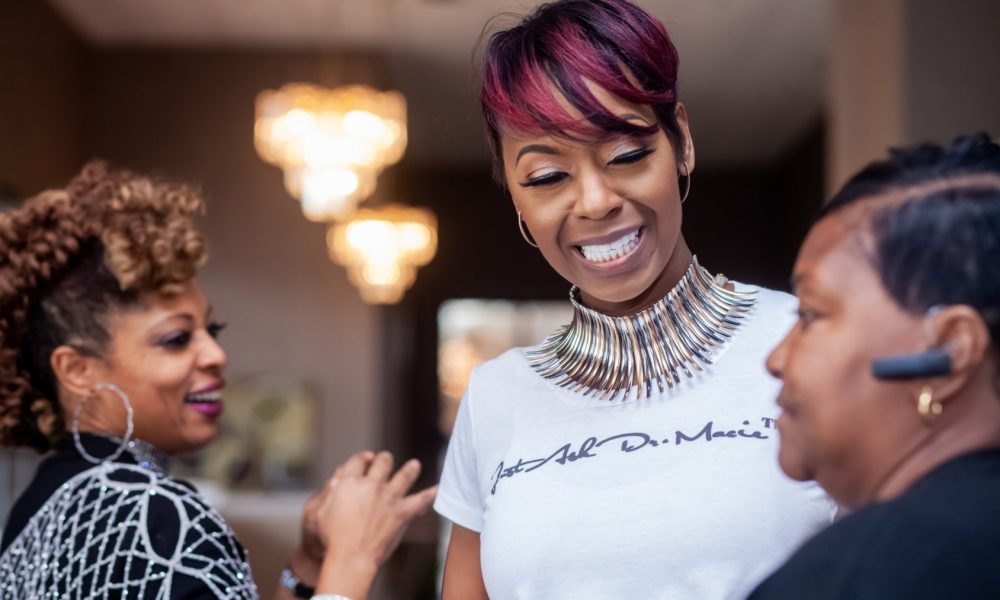 Today we'd like to introduce you to Dr. Macie P. Smith.
So, before we jump into specific questions about what you do, why don't you give us some details about you and your story.
In 2002, I began working in the field of disabilities and special needs right out of college; I earned my Bachelor of Social Work degree and Master's degree from South Carolina State University an HBCU in Orangeburg, SC. Although I have worked in this field for more than 19 years, three years into my work, I wanted to change courses. The work of coordinating the care for those who were aging and had disabilities and special needs started to wear on my emotional health. Due to limited available resources, lack of consumer understanding of the long-term care system, and billing criteria, it didn't appear as if outcomes were met the way I had anticipated they would be for families dealing with such vulnerabilities.
After attaining my Doctorate in Higher Education Leadership, I continued to move up in the ranks within the disabilities and special needs industry and my client population began to age, which appeared to me, pretty rapidly. So, here I am working with older adults with disabilities who are at higher risk of developing Alzheimer's disease or dementia due to their intellectual disabilities and I have limited knowledge on how to guide their care. Once I realized that my client population was at risk for this brain-eating disease that would compromise their lives and the lives of those who care for them, I began doing research and attending training opportunities. I was going to ensure I was well prepared to offer support, training, and guidance to my staff, family caregivers, and clients who were ultimately diagnosed with having some form of dementia.
And then it happened, in 2009, my grandmother was diagnosed with having a progressive form of dementia. I was at the point in my career where I could guide my family through the disease process while securing long term services and supports for my grandmother so that she could age in place for as long as feasibly possible. With what I had experienced as a professional and as a granddaughter, I wanted to share with other family members and professionals who were working with family systems living with dementia, because what you don't know about the disease could cause more harm than anyone could ever imagine to an entire family.
So, I started Diversified Training Consultants Group (DTCG) in 2011 to train professionals, paraprofessionals, and family caregivers on how to engage with someone who is living with dementia. I was working my business as-needed or part-time until a temporary grant project I was working on with a state agency came to an end with no opportunity for renewal.
And there it was; an 18-year career within a protected state government system had ended. It was at that very moment in October of 2018 that I realized God wanted me to take my mind motivating messages, teachings, training, and my passion for the aging community and family caregivers to the masses.
Now, I am managing and operating a full-service Geriatric Care Management Group with licensed social workers and dementia care specialists. I also travel around the country offering hope through tangible, relatable, and applicable content about managing the care of our aging, disabled, and cognitively impaired population through the empowerment of family caregivers and professionals working with aging family systems. I've also written and self-published a guidebook of frequently asked questions entitled "A Dementia Caregiver's Guide to Care: Just Ask Dr. Macie."
Has it been a smooth road?
It has not and is not a smooth road. There continues to be uncertainties as the days go by. Coming from an 18 year career in state government, knowing what your paycheck is going to look like and knowing when you're going to be paid to the unknown about if families can afford to pay you (traditional insurances do not cover Geriatric Care Management), what types of contracts you'll be offered and when you'll be paid is very unnerving.
I am a very structured person and this change in work structure continues to bring about days of anxiety for me knowing that I am responsible for contributing to the health and wealth of my family. Thank God for the Affordable Care Act; it has been a lifesaver in ensuring that my family has appropriate healthcare coverage.
We'd love to hear more about your company.
Diversified Training Consultants Group is an African-American female owned and operated Geriatric Care Management & Training Group that offers support services to seniors, family caregivers, and long term care providers.
The support services that we offer for seniors and family caregivers consist of, but are not limited to, the following:
Perform needs assessments
Provide quality of care home visits
Assess availability of community resources
Conduct individual and family training
Arrange for provision of long term and community support services
Assist in filing insurance forms/appealing decisions
Assess cognitive status
Assess eligibility for Medicaid or other forms of financial support
Monitor quality of long term services and supports
Act as a liaison between the senior, family, physicians, pharmacist,
home care agencies, nursing homes/assisted living and other stakeholders
The services offered to long term care providers consist of developing and facilitating training curricula for the helping professional. We also train community leaders and organizations. Because the process of aging is inevitable, it's going to happen so I want folks to be prepared.
We specialize in aging, Alzheimer's, dementia care, and family caregiving. I am known for my practical approach to explaining the process of caring for those living with Alzheimer's and/or dementia in an upbeat fun way.
It is because of my approach to a daunting, scary time in a family's life that my company has garnered the trust of clinical, medical, legal professionals, and celebrities throughout the US. The information that we share resonates with all aspects of a person's life. Our holistic approach to caring for a family system living with dementia as opposed to ONLY the person living with dementia sets us apart from others.
Is our city a good place to do what you do?
While I certainly feel like Atlanta is a great place for business, I do not feel like someone starting out in the aging industry should start out in Atlanta. Because there is a lack of awareness about the needs of older adults, whether they are living with Alzheimer's or dementia or not, the need for overall awareness across state lines must improve.
The low hanging fruit would be the areas where there is a rapid growth of older adults age 60+; Atlanta is not one of those areas, at the moment. However, there is a growing number of family caregivers in Atlanta who might not identify as a caregiver; they simply might identify as the "person who picks up mom's medications."
Also, there is a growing need for educating those in the sandwich generation before needs arise. The term "sandwich generation" refers to a person caring for an aging or disabled loved one, managing a career, and taking care of their own family; they are in the middle of the caregiving epidemic with very little knowledge on what that caregiving entails.
Contact Info:
Image Credit:
Terrell Maxwell Photography
Suggest a story: VoyageATL is built on recommendations from the community; it's how we uncover hidden gems, so if you or someone you know deserves recognition please let us know here.