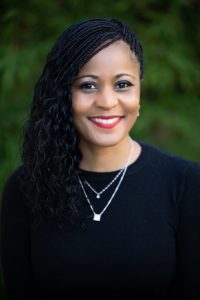 Today we'd like to introduce you to Dr. Pamela Gurley, D.M..
Dr. Gurley, please share your story with us. How did you get to where you are today?
I am Dr. Pamela Gurley and hold a Doctorate in Management, a Master's in Health Service Administration, and Bachelor's in Psychology. I am an Army Vet, Podcast Host, CEO, and Adjunct Grad School, Professor. While I started writing when I was a preteen, I had no intention of becoming a published author of a book. Let me preface this by saying, I have always written poetry and a few gospel songs, but no manuscript. Quite frankly, after writing a dissertation, the thought of writing a book was even more far-fetched for me. But God had a different plan, and here I am.
To rewind to my past, what inspired my book was my childhood and beyond. Being a military brat, I had the pleasure of growing up in Hawaii until I was five. At that time, there were no racial barriers I faced. I am sure it is because what child pays attention to that if you are not raised that way. When I returned to the Mainland, my father was stationed in Georgia, and that is where I went to school. Every summer, spring break, and sometimes holidays, my sisters and I would visit D.C. And of course, people made these differences known. That is what I decided to write my book about.
Growing up always being asked, "what are you mixed with?" becomes annoying, as does "you don't talk black" and other things. In a world that is becoming a cultural melting pot, I felt it was time to remove racial stereotypes and change the narrative of how brown skin women and girls are portrayed. I felt it was important to share what this did to me mentally and emotionally from childhood to adulthood. Writing about it took admitting and facing some tough realities and reliving some toxic memories. I want my book to be a start for others to be open to face theirs and heal, set boundaries, become encouraged, and be inspired.
I don't exactly remember when I started writing my book; I know it took me years to complete. Not because it was hard, but because I would write on and off for years. You see, I did not plan to become an author it just happened. I am a writer and have always been, but not books and certainly not stories. I was inspired to write my book by others who told me I should share my story because it would help people and motivate. When people who hear you speak at events continue to ask you if you have a book, it eventually clicks that your story has value in helping others. I knew then it was time to finish what I put off for a year. And within ten months, I was able to finish my book.
Originally, I had planned to release it in September (2019); but figured what better way to gift myself for my birthday than to publish my book on that day. I also felt the extra months game me time to fine tune it if I wanted to. I spent the extra time having others read the manuscript for opinions or whether to add more. I was getting back positive reviews, and I also loved the honesty. As I neared the launch day (Nov 8), I decided to write one last chapter, a post-face, and a reflection Q&A. I also felt others who read it could benefit from the reflection Q&A. I didn't just want it to be about me. I genuinely wanted people to use my book to find themselves and recognize the importance of being authentic and unapologetic. I feel like I achieved that.
We're always bombarded by how great it is to pursue your passion, etc – but we've spoken with enough people to know that it's not always easy. Overall, would you say things have been easy for you?
Anyone who has an opportunity to live out their dreams will tell you it is a struggle nearly every step of the way. As an author, every chapter is a struggle. There is both a challenge and a struggle when writing about yourself. You question just how much you want to put out to the world and how much you should. While I chose not to have any restrictions, I spent a great deal of time cutting chapters or writing new ones to ensure it flowed and was relevant to what I was writing about. What was most important to me was that I was honest and transparent about what I did put it in my book.
The other obstacles were all of the work I had to do to self-published. I paid out of pocket for formatting. Also, selecting sizes and looks were just as daunting. Every time it was reformatted or converted from PDF to Word, words would go missing or separate and become misspelled. A lot of this happened because I was working from different computers. Also, converting from Google to Word was a challenge. But I learned along the way, and I don't regret the mistakes I made. I did it. I published my book on my terms and my own will.
We'd love to hear more about your business.
I am the owner of two businesses. Clark and Hill Enterprise is my business services company. These services include business plan writing, blog, and article writing. Because I have a Doctorate in Management with a specialty in Organizational Development and Change, I am able to help develop or shape organizations to become better or establish the foundation for a new one. I give the road map, and it is up to the client to drive the distance. I also provide business services like editorial services and develop training.
My second business is my brand, IAmDrPGurley. Because I still work full time as a government employee, I needed to separate being a professor, speaker, and author. I have spent years doing training and facilitation, so speaking in front of small and large audiences became a regular and constant opportunity. Though my current career is in financial management, I started my career in behavioral health. This has made me versatile on what I am able to speak about and the way I perceive the world. Having mixed specialization for business and mental health makes me proud to have the level of diversity that I have. It allows me to be flexible with opportunities.
What were you like growing up?
Growing up, I was my mother's adventurous child. I did not mind trying anything (i.e., cheerleading, softball, science club. and track, and also make-up, piercings, and tattoos – when I was old enough, of course). I was spunky, fearless, bold, and courageous. To my dad, I was "Hollywood". His glam girl that loved fashion and beauty. I loved nice things and took care of those things. I was creative and artistic. I loved to write poetry and write. I was not big on watching television and took great pleasure in reading books. I was also very over-protective, both of myself and my sisters. Sometimes, I think it was because I was so short and petite that I never wanted anyone to think I was weak or defenseless I am only five feet now, so imagine how short I was when I was a child.
Of course, all of this radiated out of me; but was also different in how I felt internally. Don't get me wrong. I had a fun childhood and the great role models in parents. Still, I would be remiss if I said I felt perfect internally growing up. The world makes it very difficult for children. Adults in this world make it very difficult for children just as much as children make it difficult for their peers. This is why I felt it was so important to share my story. We need to change this, so children are not comfortable being themselves at home and in the world they live in when they leave the house. It will influence relationships in the future.
Pricing:
Book: "I Am Not A Stereotype: I Am H.E.R." – Paperback $17.00 and Hard Cover $24.00
E-Book: "I Am Not A Stereotype: I Am H.E.R." – $7.99
Contact Info:

Image Credit:
Photographer: Dynasty Fashion Photography (LA)
Suggest a story: VoyageATL is built on recommendations from the community; it's how we uncover hidden gems, so if you or someone you know deserves recognition please let us know here.