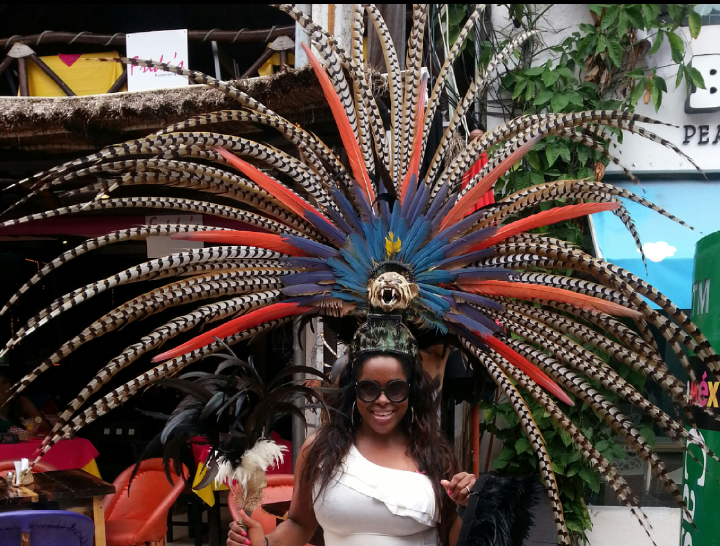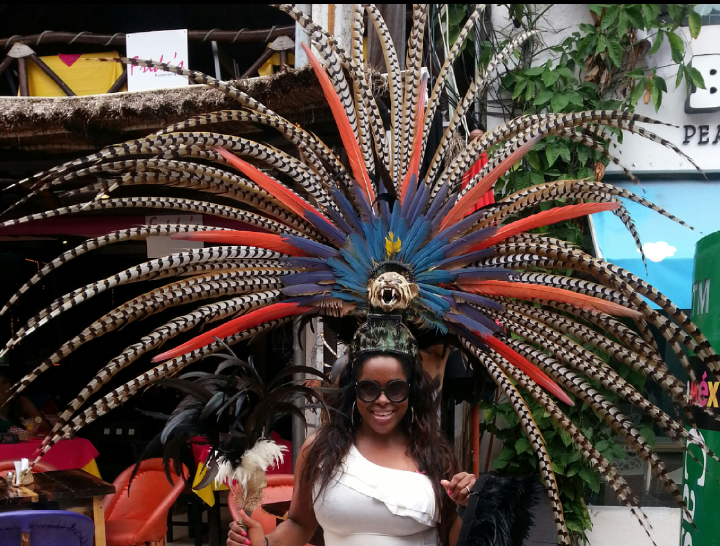 Today we'd like to introduce you to Ebonique Barber.
Ebonique, can you briefly walk us through your story – how you started and how you got to where you are today.
I remember when I was hired for my first "real" job at a local theatre my sophomore year in high school during winter productions as an usher, and the excitement I felt to finally be able to receive my own money. My next step was to plan transportation to and from work. There was approximately a 20-minute commute via car, but considering that I would have to utilize public transportation, it increased my commute to between 1 ½-2 hours. I planned my days based on the time I would get out of school, the amount of time I had to participate in extracurricular activities after school, and the amount of time I needed to allot to take the bus from school to the theatre, and from the theatre to my home at night. I had developed a strategy of preparing the most efficient and cost effective route needed to achieve school success and maintain employment, long before I knew and understood the world of logistics.
My first introduction to courier delivery was through my mom. She utilized courier services to allow her to basically be two places at once. There would be times I would be called down to the office to get a signed permission slip with payment for a field trip that I was scheduled for, and not know how it arrived. When my mom stated she used a courier, I was like what is that?! Since we did not have a car in the household, and she needed to stay at work, this was a service that was affordable and convenient for her to use.
My professional journey spans a cumulative 17 years across diverse industries with a focus and passion for quality customer service. I've done it all, from sales, customer service, project management, accounting, process improvement and business development, I have touched many areas of the supply chain. In 2012, I started a journey that I longed to fulfill which was receiving my college degree. In 2016, I graduated with my BBA in Supply Chain Management. What I enjoyed most about my journey is that having worked across diverse industries prior to attending school, there were a lot of real world issues and gaps that I could easily relate and identify to the knowledge I was being taught. I realized there was an opportunity for me to truly impact the logistics industry, and after what I call a revelation experience with my amazing husband who has fully supported my journey, I was inspired to move forward and start my own logistics company with a focus on courier delivery. I chose courier delivery because it is the point of business that directly touches the customer. Whether I am delivering to a customer's doorstep, or performing delivery routes for a business, the service level is the same across the board. I am a firm believer of it never being too late to fulfill a goal as long as you are willing to go along for the ride. Today I am the proud owner of 4th Quarter Logistics Solutions, LLC, where we offer a variety of delivery solutions for businesses and professionals.
Overall, has it been relatively smooth? If not, what were some of the struggles along the way?
Shortly after starting my business, my mom's health declined rapidly. I made it my priority to be her advocate during the entire journey of her health decline, and my focus was dealing with the pertinent tasks that contributed to her health and wellbeing. I lost my mom January of 2017. This was definitely a testing moment, and I was able to witness the definition of true strength and resilience over the years as her eldest child and daughter. I attribute my resourcefulness, determination and grit to her because there was never anything that she did not know how to do. She lives in me, and for that I am forever grateful despite the situation.
I am often asked, you do what? Or isn't courier delivery from the olden days when they used horse and chariots? A recent one I received was, "I thought that was something they only used in New York." And the most frequent one is, "How do you compare to Fed Ex/UPS?" Logistics isn't sexy, so when I tell someone that this is the industry I am in, I am often responded to with a confused look as in, huh, really? For me it's simple. The last mile is the point of delivery that actually touches the customer, yet it is often the most neglected area of the supply chain. Far too often we invest in the best technology to develop new systems, use highly skilled engineers to develop a product that is trend worthy, and heavily invest in marketing and advertising to attract new customers… but when the time arrives to actually get the product to the client or deliver the product to the end-user, the customer is left with subpar service and/or assistance. I spend a lot of time educating my current and potential customers on the courier process and its effectiveness in their delivery needs.
The road has not been easy, but it has definitely been worthwhile. I recently heard a quote that I felt embodied my journey, "How you do anything is how you do everything." Every day I am constantly learning and applying new knowledge and expertise to 4QL's techniques and processes. I combine this knowledge with persistent action, and these tactics are what allow me to face the typical challenges in entrepreneurship. We are a new small business with a big vision and very thick skin. I view challenges and obstacles as an opportunity to experience the strength you never knew you had.
Please tell us about 4QL Solutions.
4QL Solutions is the acronym for 4th Quarter Logistics Solutions. We specialize in door-to-door delivery solutions, meaning that we pick up from our customer's specified location, and deliver to their recipient. We currently perform intimate deliveries; documents, supplies, mail, payroll, and small-to-medium packages ranging from 0-65 pounds. Our industry scope includes providing delivery solutions for the Real-Estate, Marketing & Print, Graphic Design, Medical, Financial, Communications, and Legal industries to name a few. We are able to assist with interoffice deliveries, B2B, B2C, and as we like to put it, human-to-human.
We specialize in personalized quality delivery solutions. I have indirectly coined us as the "Chic-Fil-A of Logistics", lol. Our customers know that they can count on direct attention to their specific needs, and top of the line customer service, because we know that we represent an extension of their business and brand. We are known for our reliable and convenient Scheduled and Same-Day delivery services, with options for daily, weekly, or monthly delivery services set specific to their desired delivery frequency. Our delivery solutions have both weekly and monthly plan options that makes utilizing our services even more worthwhile. We take a proactive approach to all of our services by assessing our customer's needs, recommending best plan of action, and executing according to our documented plan. We had a customer who expressed wanting to set themselves above their competition, and we were able to discuss marketing strategies that actually deliver. Our customer used our service to deliver a proposal after having only spoken to their potential customer via telephone.
Needless to say their now customer was taken away by the direct efforts to seal the deal. Whether our customer's need us to simply pick up and drop off, or strategize solutions that impact their ROI, we are able to assist!
What sets us apart is that we are company owned. We are not a broker service or freight forwarder. Our customers receive the peace of mind utilizing a delivery service with high quality standards, and they receive consistent communication throughout fulfillment. We are also not a business who works extremely hard to reel you in and leave you hanging when it is time to perform. We ensure that our customers receive clutch delivery performance all the way to its final destination, which is where it matters most. So whether it is mail, business cards, marketing materials, contract documents, or medical supplies, our customers can Consider It Delivered! We are currently seeking clients who require our scheduled delivery services and would love the opportunity to be an extension of their brand, so give us a call! We would love to work with you!
If you had to go back in time and start over, would you have done anything differently?
Wow…um let's see. The way things have happened along my journey I believe they were purposeful for my path, so I am not sure if I would have wanted it done differently.
I would say that a lesson learned that I experienced was to really follow my business plan based on my marketing research. I tried out a marketing technique that I thought would be beneficial for me, but my target clients didn't necessarily gravitate towards that technique so that was a minor loss. I believe it is important to really know who you are wanting to do business with or for because that heavily impacts your processes along the way. Trend marketing habits are not always beneficial for your target clients and that was something I learned, as well as really defining who my target clients are.
Contact Info: