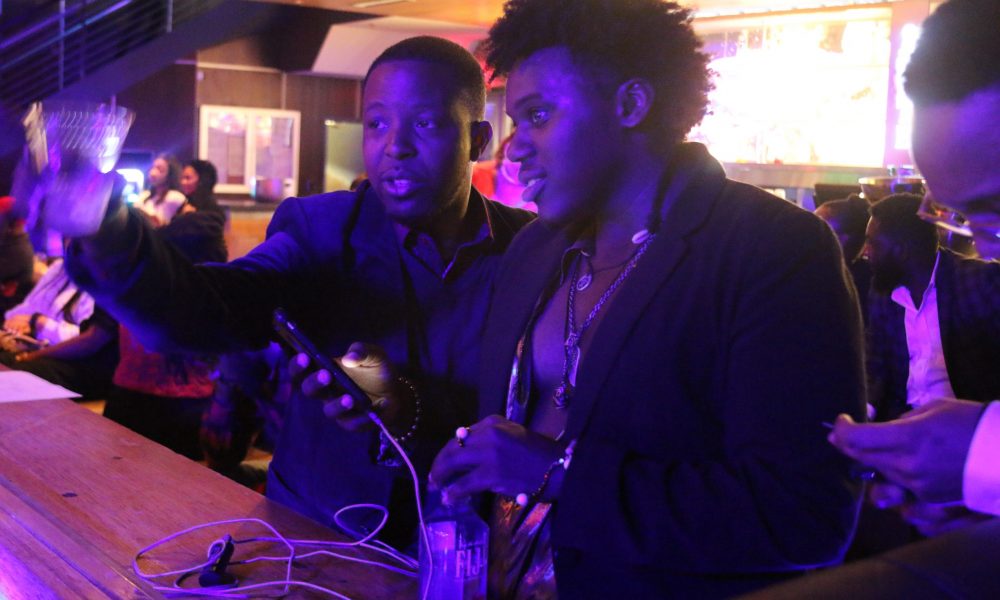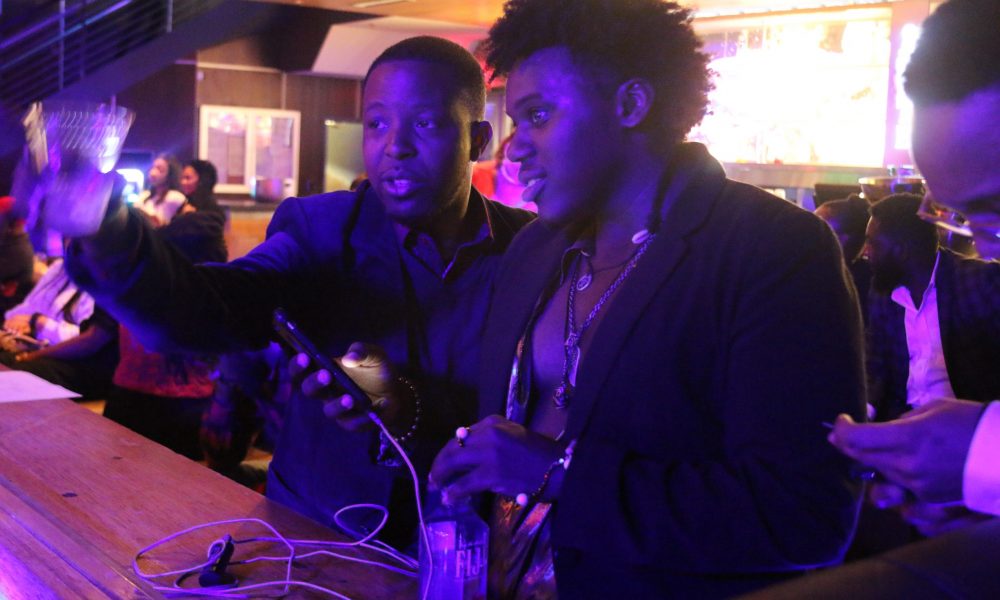 Today we'd like to introduce you to Edi Callier.
Edi, please share your story with us. How did you get to where you are today?
In February of 2017, I found myself in a hospital bed with no food and no water for days. As I laid there looking at the ceiling, I began recounting the previous year of my life up to that point. I'd changed my stage name, recorded some new music, and had met a ton of new, amazing people yet all of that was almost over in a blink of an eye before I'd even truly found my voice. I knew there was so much more that I needed to accomplish, so many lives I still wanted to touch, and so many places I still hadn't seen.
In that moment, I promised myself that if I made it out of that hospital alive, I would work harder than I had ever worked in my entire life to achieve those goals and visions I had for my future, my career, and my desire to spread a message of love to the world through the universal language of music. I put together a plan and didn't turn back.
Now let's fast forward to a little over two years, countless stages across the nation, some televised appearances in front of millions of people, and more airplane pretzels than I could've ever asked for later. I've met a bunch of my idols, embraced tons of amazing new fans from around the world (#EdiNation), and switched over to the vegan lifestyle (#PlantBasedDrippin) but most of all, I'm happy, healthy, and proud of who I'm becoming and that's all I could ever wish for anyone. I've started work on a new project, and plan to film a live EP recording for my project 'LOVE: the eXperience' in Atlanta soon. Needless to say, a lot has happened in that time and I'm grateful for every bit of it.
Great, so let's dig a little deeper into the story – has it been an easy path overall and if not, what were the challenges you've had to overcome?
Not at all! It's so funny that sometimes when you decide to take things to another level and live a life that makes you happy, things just happen to show up left and right to try to get in the way. I've heard "no's" more than I've ever known in my life. I've had major situations fall flat from dealing with some of the wrong people and making the wrong choices. It's been a long, hard road with some huge ups and downs but regardless, I still have that vision (posted up on my wall) that I cling to every day and have been determined to never let anything get in the way of achieving it. I believe that if you stay focused, you keep working towards those things that you see in your future no matter how long it takes, and keep a positive attitude about it all, you'll see it manifest in a major way.
Please tell us about Edi Callier.
I specialize in spreading a message of love, life, happiness, and the pursuit thereof through the universal language of music. My main goal any time I make a record, touch a stage, or make an appearance is to, in some way, be able to touch the heart of someone in the room.
I'm possibly known for my appearances on stages around the country (huge shoutout to Atlanta for taking me in and treating me so wonderfully), some appearances I made at the Apollo Theater some time ago, or maybe even an appearance I made on FOX's 'The Four' Television show back in 2018. Hopefully, I'm known for not generally sucking as a human being I guess (haha).
I think my proudest moment may have been when I got the opportunity to sing to, talk to, and hang out with the kids over at Dunleith Elementary School in Marietta. What really touched my heart was when a little girl there by the name of Brittany came up to me afterward to tell me that she sang as well and that seeing me on television made her want to pursue it as a career one day. That was quite possibly the most amazing feeling in the world to think that I played a part in inspiring someone.
I always say that no matter what you do, no one in the world can be better than you at being who you are. I keep that in mind whenever I do anything and use that to continually work to be the best of me that I can be. I believe that what sets me apart from others is just that I'm very much so who I am and will always be unwaveringly me.
Do you look back particularly fondly on any memories from childhood?
When I was about seven years old, I was in a talent show at school and it was going to be the first time I'd ever sung my original music in front of a crowd. The show had started, a few kids went up, and then my turn came. They called me up to the stage and I got up there, I sat down on the piano, looked out to the crowd, looked back at the piano, then burst into tears and ran off stage. I hid in a corner for about 10 minutes until the principal tapped me on the shoulder to ask if I wanted to go up again and I said yes. It came time and I was called up again. I walked up to the stage, sat down on the piano, looked out at the crowd, looked back at the piano, the cried and ran off stage again. By this time, it was probably about halfway through the show and it was looking like I just wasn't going to perform.
Finally, the principal came to me and said she wanted to give me another shot and said I could go up last if I wanted to. I nodded, tears still filling my eyes, and told her that I was ready. The time came and my name was called once more. As I slowly started making my way up to the stage, I felt my heart pounding, palms sweating, and the intense gaze from everyone in the room focused on me. I made it up to the stage, walked up to the piano, and sat down. I looked at the piano, looked out at the crowd, then back at the piano and felt the tears begin to well up. At that moment, I heard a girl (that I had a huge crush on at the time) in the crowd start chanting my name then one by one, everyone in the room started chanting, cheering, and banging on the lunchroom tables until all you could feel was rumbling.
Still, I was frozen and petrified with no idea what to do. My dad came up on stage and started playing some of the chords he'd heard me play when I was working on the song. I looked up at him then down at the keys, told him those were the wrong notes, then started playing and singing my song. It was such a liberating and exhilarating feeling and afterward, the whole room jumped up and started cheering with roaring applause. I took a bow, walked off stage, and made the decision that I definitely wanted more of that. Someday.
That was the last time I remember being scared on stage and because of that, I'd say that's probably one of my favorite and most defining moments of my childhood. Also, unnecessary side note: it never did work out with that crush.
Contact Info:
Image Credit:
Quentin Jackson Photography, BTS Photography, Cynthia Poche
Getting in touch: VoyageATL is built on recommendations from the community; it's how we uncover hidden gems, so if you know someone who deserves recognition please let us know here.