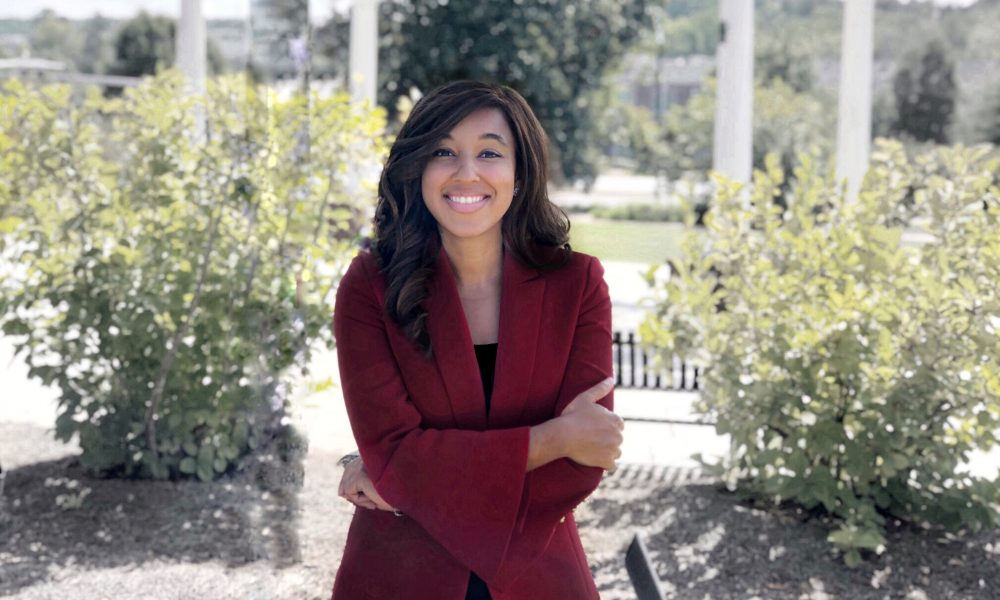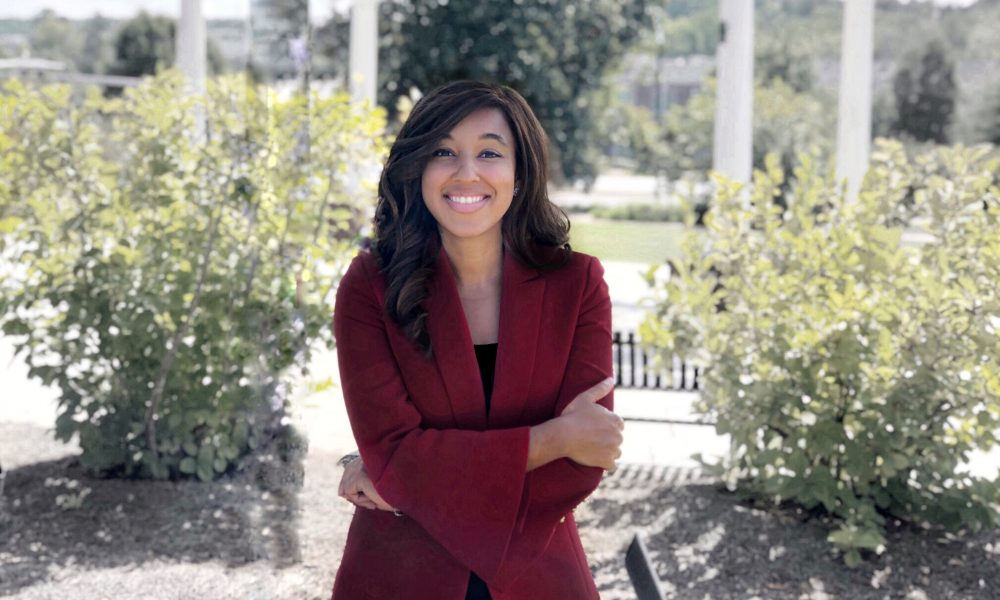 Today we'd like to introduce you to Elease Dillard.
Elease, can you briefly walk us through your story – how you started and how you got to where you are today.
As a high school senior months before graduating (after playing basketball since I was eight years old), I made the tough decision to deny the opportunity to pursue playing college basketball and solely focus on my aspiring STEM career in college instead.
Considering this was a last-minute decision to not play college basketball, I decided that I would pay for college myself. My parents have always supported my goals and dreams. With basketball, they invested a lot of time and money over the years supporting my basketball career (paying for my team uniform, enrolling me in travel ball during the off-season, paying game ticket prices, etc.). Although they continued to support my decision to focus on my STEM career in college and not play basketball, I did not feel it was a fair mindset to expect them to use their hard-earned money towards directly paying for my college education. So I decided that paying for college was going to be my responsibility.
There was one problem — I had no idea how or where to start!
I realized I had two choices to make: (1) do nothing and take out a loan or (2) take action between now and when my first college bill was due to receive funding. I chose option #2. I took action (with much trial and error) and received enough to fund my freshman year of college debt-free. After achieving that, I took action again and funded my sophomore year debt-free. At this point, I found a groove and established a system for myself that I duplicated each year, resulting in me graduating college debt-free (in 4 years) without having to take out a loan along the way!
I graduated college Cum Laude from Georgia Gwinnett College with a Bachelor of Science in Cell Biology with a concentration in Biotechnology. As a freshman and sophomore in college, I interned with The Neuroscience Institute at Morehouse School of Medicine. My junior year, I interned on behalf of The National Institute on Drug Abuse (NIDA) at The University of California San Francisco.
The feeling of paying my last tuition bill and realizing my entire education was funded debt-free was unexplainable. A weight was immediately lifted. I felt free.
During my college years, while I was successfully funding my education debt-free, I could not keep my knowledge and strategies to myself. Among my peers, I ultimately became their "go-to" when they had questions or wanted guidance, and they saw results—from winning scholarships to funding their housing debt-free to funding their entire year debt-free!
Two weeks before I graduated college, I gave a speech about how I funded my education debt-free. The response I received from students afterwards made me realize that many students still lacked a "go-to" person to show them how to fund their education debt-free. So I took a crazy leap of faith to create a company to serve as a "go-to" for students to show them how to fund their education debt-free. That is when The Student Navigator was born. I haven't looked back since!
In 2016, I was selected by the Gwinnett Chamber of Commerce as a semi-finalist recipient for the 2016 Young Entrepreneur of the Year Award for my work with The Student Navigator. In 2017 my first book was published—Funding College Debt-Free: Your Interactive Guide Towards Living a Life of Freedom, Passion, and Purpose. In 2018, my first mentee graduated college debt-free and is continuing to win scholarships as they pursue their advanced degree.
Being able to navigate students towards funding their education debt-free and to position themselves towards living a life of freedom, passion, and purpose is an honor and privilege to do every day. All I can say is: God is so good!
Has it been a smooth road?
During my journey as a student, I did not find an expert who could show me how to fund my education debt-free. There were resources and professionals who could tell me what to do, but no one I could find to show me how it is done. For me, it was all trial and error which resulted in tears, frustration, and feeling overwhelmed along the way. Thankfully, I figured it out!
During my journey as an entrepreneur, my grandfather was diagnosed with stage-four cancer. He wasn't just a grandfather—he (along with my grandmother) were mentors and personal inspirations of mine. Not only was The Student Navigator within its first year of business, but my book was also in its final stages. I was helping aid with my grandfather's care with overcoming cancer, so I found myself doing conference calls from the hospital and living off of my savings. When he passed away, my savings was almost gone. So aside from working full-time at The Student Navigator during the day, I began working a total of two part-time jobs at night and on the weekends. I had began to develop a brand of being a business owner within my community, and I remember feeling so discouraged. People I knew would happen to come at the same time while I was working the night shift/weekends. I thought no one would take The Student Navigator seriously because they saw the owner (me) working night shifts and on the weekends.
The beautiful thing is that eight months after I started working night shifts and weekends, my book Funding College Debt-Free was published and was ranked the #1 New Release on Amazon for Academic Development Counseling. A little over a year later, my first mentee graduated college debt-free!
It would have been easy to quit and keep my pride. However, I didn't create The Student Navigator to look good. I created it so that I could help families break chains and to navigate students towards positioning themselves for freedom after graduation so that they can pursue their passion and God-given purpose without the burden of student loan debt.
If you are reading this and are going through a struggle right now, keep going. Stick to your goals and remain focused on pursuing your dream. Will it be out of your comfort zone? Yes. It may not be popular. People may judge you. However, those who you will impact and serve with your unique gift are counting on you not to quit. People are waiting for you to make it to the other side. I am cheering for you!
So, as you know, we're impressed with The Student Navigator – tell our readers more, for example what you're most proud of as a company and what sets you apart from others.
The Student Navigator is the go-to resource for students for funding their education debt-free. We begin working with students as young as 13 years old (yes, there is funding out there at that age) all the way through an advanced degree level. Whether you are a student, a parent of a student, a recent grad, or a working professional returning back to school—we can help! We operate 100 percent online to provide you with the ability and convenience to meet with us from anywhere.
What sets us apart as a company is that we personally know what it takes to successfully fund college debt-free and have a proven road map to show you how. Our proven system has helped students fund some or all of their education debt-free. It is also important to us that the information that you receive is from individuals who have actually successfully lived it and done it debt-free. Therefore, our content and resources are filtered/approved first through the eyes of students/parents who successfully graduated college debt-free or had a child who graduated college debt-free.
At The Student Navigator, you are not alone. We not only provide you with action steps to take, but we also show you how—and hold your hand along the way. With The Student Navigator Academy, students have the opportunity to receive continuous hands-on guidance. With our online platform, students can ask us questions around the clock and also have the opportunity to receive live one-on-one guidance as well.
In addition, students receive a set of new tools, strategies, and action steps each month to help them develop their skills in key areas for their debt-free journey (time management, essay writing, financial aid, etc.). Students also love that we have a free Resource Center—a one-stop- shop with a buffet of resources and exclusive content on scholarships, internships, academic help, and more!
Also within The Student Navigator Academy, I teach students my personal system that I organically developed where I ultimately graduated college debt-free without taking out loans along the way. Through my Funding College Debt-Free Online Boot Camp, students will learn step-by-step my proven system which will serve as their road map for them to apply towards their education and funding it debt-free. It is a 10-week online program, so we really dive-in and take action. My favorite part is seeing the progress that occurs in students from the beginning of the boot camp to the end.
Over the years, we have been nominated for awards, but what I am most proud of is seeing the transformation of our students. The journey of funding your education debt-free is deeper than filling out applications, etc. It is a personal growth journey as well. You develop work ethic, discipline, confidence, and belief in yourself. Those developed qualities will last for the rest of your life. Our students come from various backgrounds and we do not know what they experience behind closed doors, so it is our mission to be a light and a positive mentor in their lives. When a student shares with me that they won a scholarship or was accepted into a program, I get so happy because they get to see the fruits of their hard work. One student told me a couple of years ago, "You believe in me, which makes me want to believe in myself." I never forgot that. That is why I love what I do every day.
Let's touch on your thoughts about our city – what do you like the most and least?
What I love most about Atlanta is its diversity. Not only diversity on a cultural level but also with diversity of thought which leads to creativity and innovation. There are so many opportunities here for you to thrive.
When people visit, they often talk about Atlanta's high level of traffic. I see it as an opportunity to listen to some good music, a podcast, or to simply think!
Pricing:
The Student Navigator Academy (Basic Membership): Free Forever
The Student Navigator Academy (Starter Membership): $9.99/month
The Student Navigator Academy (VIP Membership): $99/year + receive a 50% off coupon for the Funding College Debt-Free Online Boot Camp
Contact Info:
Image Credit:
-Georgia Gwinnett College
-Gladys Dillard
-India Dillard
Suggest a story: VoyageATL is built on recommendations from the community; it's how we uncover hidden gems, so if you or someone you know deserves recognition please let us know here.