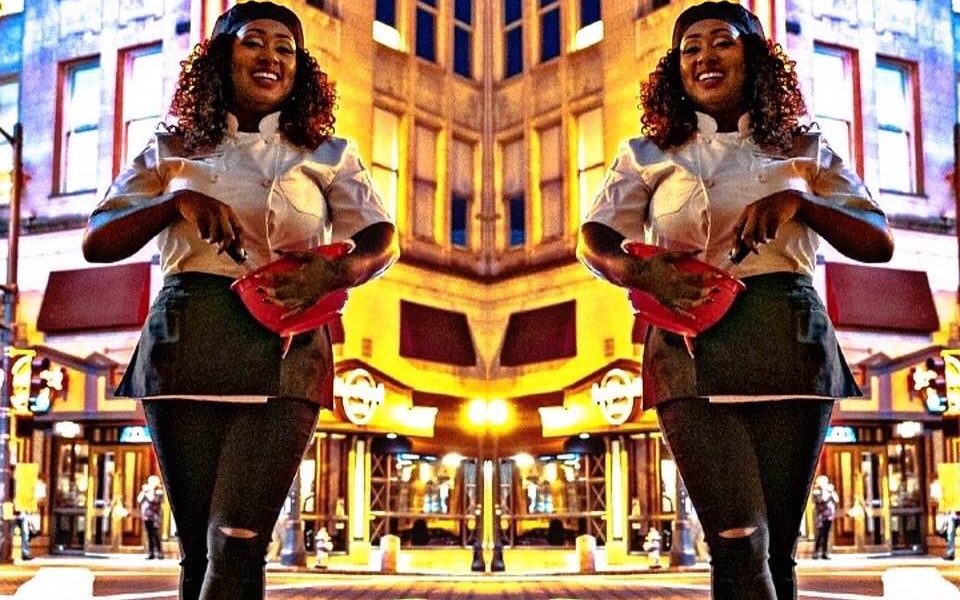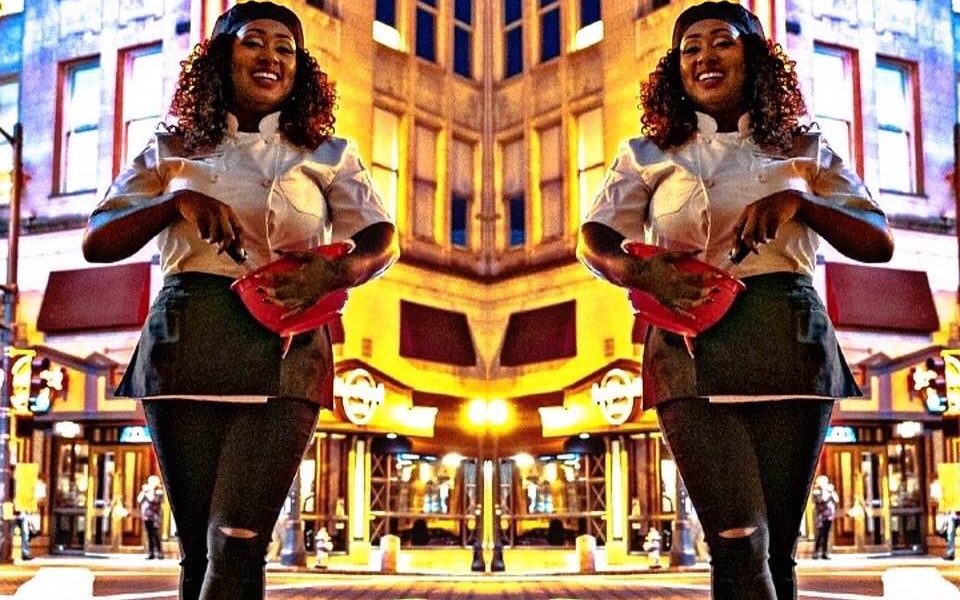 Today we'd like to introduce you to Erica Gaines.
Erica, please share your story with us. How did you get to where you are today?
My great grandfather owned several restaurants in Atlanta back in the day. It is the #1 talent in my family, so it was their love of food and It's preparation/serving that instilled in me a passion for culinary arts. I find myself the happiest when I'm cooking and serving others. I would always let my friends sample certain types of cuisine just to get feedback. Whether good or bad, it motivated me to strive for more and do better at perfecting my craft. I started selling to-go plates, as a way to branch out on my own. It became a huge success because it gave everyone a chance to experience my food. I sponsored a lot of events when I first started out as well just to get my name out there. I was never scared to interact with people, so I would always reach out first just to see if they needed a caterer. Some people would say yes and some people would say no. The people that said no, I would still leave a good impression with my business cards, because even though they didn't need my services at the moment, they would still consider utilizing my services for future references. A lot of random people would reach out to me and suggest that I create a business page on FB/IG and post my food pictures, which I hesitated to do, because of the negative feedback on social media, but to my surprise, it actually worked. I started getting booked for events. I was so hyped about the overall experience and all of the money I was making, that I took a huge risk and just walked away from my 9 to 5 and pursued catering full-time. With God, passion, dedication and hard work, my business started growing rapidly. Cooking for a host of celebrities, radio interviews, magazine ads and consistently networking via social media, opened a lot of doors for me to expand my brand. My insane worth ethic, business acumen, and entrepreneurial spirit, thus differing levels of expertise, led me to start my own catering/event planning business August 20th, 2013
Overall, has it been relatively smooth? If not, what were some of the struggles along the way?
The road wasn't always easy, especially with me battling lupus (which I kept to myself for years), I would honestly just deal with the life-threatening symptoms behind closed doors so that it wouldn't affect work, but it did. I would end up in the hospital and then eventually bed rest and of course taking time off meant turning down clients and having to always play catch up because I got behind a lot. I'm also a single mother of two and with the passing of my son's father, it became stressful and scared me so much to the point I realized that life was too short and that was all the motivation I needed to follow my dreams and provide a great future for my children. He passed July 20th, 2013 and I started my business literally a month later, August 20th, 2013. Starting out with me being the owner and not really knowing about the "business" side of the industry, I can admit to making a lot of bad business decisions in which I took major losses financially. I will admit to being selfish and skeptical in the beginning. I didn't trust people with my brand. So that alone was challenging for me. Building a team was very stressful because I wanted to open doors and provide opportunities for people to be successful as well, but some were beyond lazy. No one really wanted to work, but expected to get paid lol some people were jealous and wanted to be in my position instead (Owner) some people didn't believe it would take off and walked away, which made it harder to book larger events without the proper staff to execute well. I've had people steal money from me by booking events under my brand without me knowing, I've had fake pages being made promoting my work in a distasteful and unprofessional manner. Cheap clients who never wanted to pay your worth, so business would be slow for months and bills would get behind, etc. and I've always had a mind of my own because quitting is never an option. "Change the plan, never the goal" is my favorite quote to live by when faced with adversity in business!
Please tell us about 325 Catering & Event Planning.
Originally, it was "Lacuisine Elite Catering" but after making an executive decision to revamp the entire brand, I decided to change the name to 325 Catering(inspired by my birthday March 25th)and it's pronounced three-two-five catering, 325 Catering & Event Planning is a full-service event planning and catering company. We're committed to providing our clients with the ultimate experience. Our mission is to create unforgettable memories by exceeding our client's expectations. We understand the importance of providing great food, high-quality presentation and reliable service on every level with consistent professionalism. We offer a variety of premium services from beautiful laid-out table settings and buffets, to tailored menus featuring some of your favorite foods. Our motto is "Food. First & Foremost." Where we simply focus on food and flavor. Most of our classic dishes have a southern-inspired flare with an upscale twist. We are known for our award-winning shrimp & grits, fried mac & cheese bites, spinach dip, pasta dishes, and stuffed salmon. Our executive chef is very creative and thrives on details. His mission as a chef is to take you on a culinary roller coaster by taking his time to create tantalizing delicacies to caress your taste buds. We strive on building genuine relationships with our clients because our clients are like family to us, so he doesn't just prepare the meals, but an entire experience for all of us to enjoy together. He's traveled the world in order to research and tap into different flavors from different cultures. His cooking styles range from Hispanic, Italian and Ethiopian. We also have full access to a garden that was owned by my late great aunt, so we're now able to grow our own products and provide fresh ingredients to our clients. Event planning was added when I grew closer to a bride during the catering planning process for her wedding and she wanted me to just take over and plan the entire wedding from start to finish. I was nervous of course with it being my first event planning job, but I actually did an AMAZING job and received incredible feedback from the bridal party and family and decided to add it to our list of services. We offer premium packages to accommodate our client's budget. You can confidently rely on us to take care of all the details and provide vendors to ensure high-quality presentation and service to create an affair to remember! We also offer seasonal hands-on cooking classes, daily lunch specials, meal prep, and personal chef services. Whether you're planning a small business function, birthday party, cocktail reception, wedding, or any other special occasion, 325 catering will create an extraordinary affair for you and pull together all elements that will wow and impress your guests for years to come!!! We have established ourselves as one of Atlanta's finest catering & event planning services and we not only provide services locally, we travel as well to all major U.S cities. Flash forward six years later and we're now in the renovation process of opening up our very own diner (325 Diner) and we're also operating our food truck(325 Avenue E) which is based in Orlando, Florida! This is only the beginning! The best is yet to come…
If you had to go back in time and start over, would you have done anything differently?
To be honest, I would not start over or do anything differently. I feel like everything that has happened to me on this journey shaped me into the businesswoman that I am today. Adversity builds character. Everyone wants it to be an easy process, but that's not being realistic at all. I know now that certain situations needed to take place in order for me to grow. It made me very uncomfortable. It challenged me. It made me wiser. I also prayed for discernment, which made me more aware of my surroundings and bad energy, because success is not for the weak-minded. You can't fold every time something bad happens. You actually have to endure more negative than positive on your rise to the top, because it's a true test of your faith and character. I'm truly grateful for all of the lessons and applaud myself for not giving up, because I only wanted to do better in life and the only way to do that was to forgive myself for selfish mistakes and forgive others for their selfish mistakes, which was necessary in order to move on with a clear conscience, so that I was able to put my all into my brand. Just leave the past in the past and shift your focus towards your future. No regrets!
Contact Info:

Image Credit:
I want to credit "Third World Tre" for my "chef in the city" personal image and Chef Doug Curate for all of our food images!
Suggest a story: VoyageATL is built on recommendations from the community; it's how we uncover hidden gems, so if you or someone you know deserves recognition please let us know here.