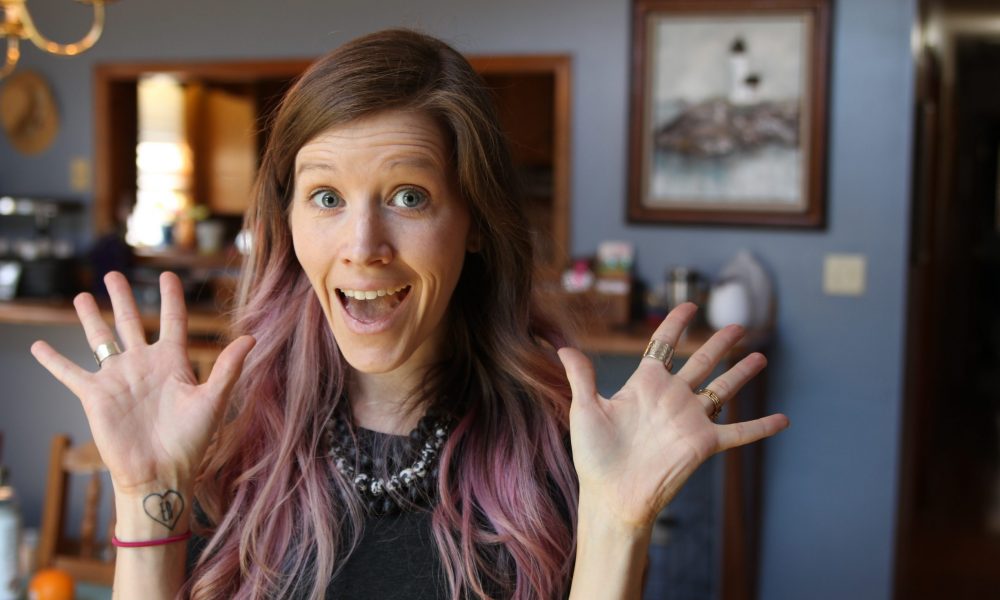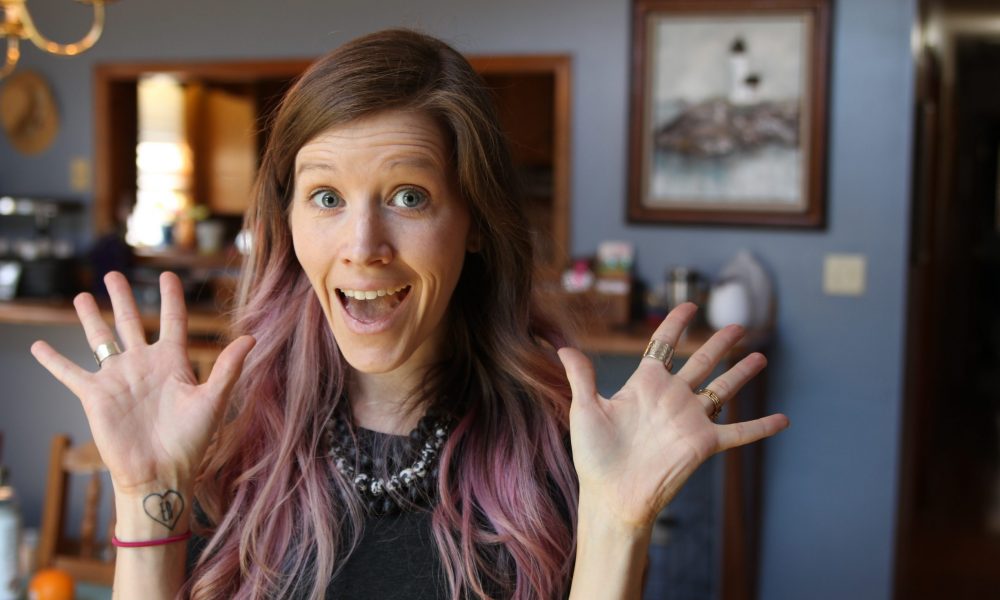 Today we'd like to introduce you to Evelyn Burttram.
Evelyn, before we jump into specific questions, why don't you give us some details about you and your story.
I come from a long line of strong, creative, southern women. My mother studied journalism in college and worked as a photographer for a few local newspapers in my very early years. Her mother earned her PhD in Math Education and was an oil painter. Both my mother and maternal grandmother died before I reached 12 years of age. My paternal grandmother was an artist and a seamstress and I'm fortunate to have both of my grandmother's work gracing the walls of my home now as an adult. Growing up I had a love for drawing and crafting and would spend every extra hour in the school art room. By high school I realized I had a love for photography. I started taking senior portraits for classmates & friends whose parents couldn't afford to pay to have them taken. I still have many of those original 35mm film prints that I keep to remind me of when I truly discovered my passion for portrait photography. It was also in high school art class that I learned to crochet and knit. From these early beginnings the seeds of my current maker journey were planted. I majored in psychology and biology in college and spent two years in graduate school at two different health education and exercise physiology programs before I realized I just felt lost in my career path. It was actually my husband who reminded me that I always had a choice and that life was way too short to allow yourself to feel stuck. You could always make a move.
I left grad school and began applying for full time jobs in the health and wellness field, and was offered a job at Emory University in Atlanta. It was right around this time that I purchased my first used DSLR camera and lens off of eBay and photographed my first wedding – my sister in law's wedding at that! I was a nervous wreck but it was a trial by fire and she ended up very happy with her photos. After three years working in the fitness and wellness industry in Atlanta, I finally took the jump, left my full-time job and began freelancing. I would attend 10-12 art shows and craft markets in the fall and winter months of each year, sold products online, and had product in up to five stores in the Atlanta Area at a time. I also began booking photography clients again, upgraded my gear and decided that my goal was to start working with creatives, like myself, to help them tell their stories and capture their brand for marketing and social media. I took to social media like a fish to water and felt a natural knack for marketing myself and my brand but I knew this was not the case for everyone and I wanted to help. I began offering social media "branding" photography packages and would work very closely with the artists & makers leading up to each session to get to know them and their brand and understand their needs for their marketing.
From new and creative headshots and photos of their space and products to photos of them in their studios, working their creative magic, I work to make sure that my clients have content that will truly represent their brand and make marketing and sharing their stories so much easier! After discovering that I had arthritis forming in my neck I backed off of my crocheting and began designing and selling crochet patterns along with continuing to focus on my photography. Last year I was offered a full-time position as the social media specialist for Professional photographers of America and so the next chapter of my creative journey began. Today I still take on local clients for branding photo sessions and remote social media consultations and have quite a few "loyal" clients that reach out on a regular basis for updated photos for their marketing. I still crochet, making small batch, one of a kind, fall and winter pieces, as well as my signature, best-selling, coffee cat cozies which I sell online and at both Java Cat Café locations in the Atlanta Area. I also design and sell crochet patterns online while my newest creative venture is creating custom digital portraits for people and brands to use to make stickers and other marketing materials! It has been a wild ride but I am thankful to be surrounded by a fantastic creative community here in Atlanta!
Great, so let's dig a little deeper into the story – has it been an easy path overall and if not, what were the challenges you've had to overcome?
It is never a smooth road! We all face challenges and road blocks in life. It's whether we can pick ourselves up, dust ourselves off and keep moving forward that will decide whether or not we keep growing. Ten years ago, even five years ago, I wouldn't have seen my life going the way it did. For being 32 years old I have had my share of disappointment and loss but for some reason I've been able to adapt and keep moving each time. I feel like you get to know yourself on a deeper level anytime you are faced with a true challenge, the kind that pulls the rug out from under your feet and turns your world upside down… you learn to look inward and make tough decisions about priorities and about the person you really are. If you are lucky, in doing so, you can find ways to like the person you have become in the process. I love this analogy from a grief counseling class I helped teach, "coming through tragedy is like mending a hole in your favorite sweater", the sweater will never be the same, no matter how hard you try to fix it can never go back to the way it was before, but it can be mended, patched up, reinforced and even appreciated more for its quirks and the memories it holds. I've always been a head in the clouds, rose colored glasses, glass half full kind of person and so far, over time, those traits have remained a key part of my personality. They may be paired with a bit more strength and grit now, but that's what makes who I am and I'm proud to be a much stronger and more determined person now in life than I have ever been. Creativity has always been an outlet for me no matter what else may be going on in life, so the good news is, no matter the challenges, creativity will always be there!
Pink Sheep Design & EGB Photography – what should we know? What do you guys do best? What sets you apart from the competition?
My goal as a photographer is to work with creatives, like myself, to help them tell their stories and showcase their brand in the most authentic way for marketing and social media. Early on, I took to social media like a fish to water and felt a natural knack for marketing myself and my brand but I knew this was not the case for everyone and I wanted to help. I am a natural empath which helps with this, one of the compliments I get most often is that I make people feel comfortable and feel like they can be themselves without any judgement or preconceptions. This is KEY when it comes to branding because you need to be able to be yourself and sometimes that isn't so easily done through a social media feed.
As for my crocheting, my passion is creating colorful, chunky, unique items that stand out but that also live up to a high standard of quality that will last. My signature pieces include a super chunky ribbed cowl style scarf, my jumbo pom-pom slouch hat and my cat themed coffee cozies. I also design and sell crochet patterns on my Etsy shop and have begun also offering digital portraits to my clients through my Pink Sheep Brand! I just want to bring people joy through my work, make them smile and laugh and bring a little happiness to their life!
What moment in your career do you look back most fondly on?
As a photographer it was making the decision to work with local creatives and having the positive feedback from my clients to reinforce that it was the right decision to make. It is so very rewarding and I couldn't ask for cooler, more talented clients to be surrounded by, influenced by, inspired by and get to know! I love being more than just their photographer, I get to be a supporter, a fan, and a member of their creative team and it is the BEST! As a "professional" overall, getting offered the social media job with PPA was a HUGE personal success. I never thought I would be able to be successful in a full-time job when I left the fitness/wellness industry and just felt defeated. I knew I have something to offer but none of the jobs seemed right and the few that did, I was not qualified for (on paper). It was a reach when I applied to the job with PPA and they gave me a chance and I am so, so very glad they did, it has been the best job I could've imagined and with the perfect timing! As a crocheter I am just proud to have been able to have kept my brand moving despite my health issues. I may not go to as many shows or make as much finished product but my brand still continues to grow and build a community that I am so very proud of and feel so very supported by! It is all about perspective and, although my growth has been slow, it has been real and that is all that matters to me!
Pricing:
Photography Branding Sessions $200 (3-6 months of on-brand content!)
My "famous" Cat Coffee Cozies ($20) & Beer Cats ($25)
NEW! Digital Portraits $25 each (limited time!)
Contact Info:
Image Credit:
Evelyn Burttram of EGB Photography
Suggest a story: VoyageATL is built on recommendations from the community; it's how we uncover hidden gems, so if you or someone you know deserves recognition please let us know here.