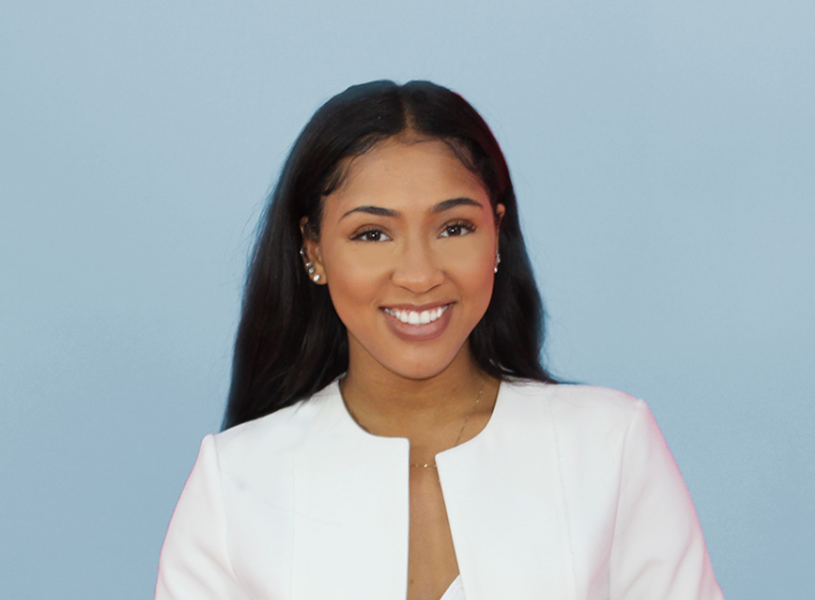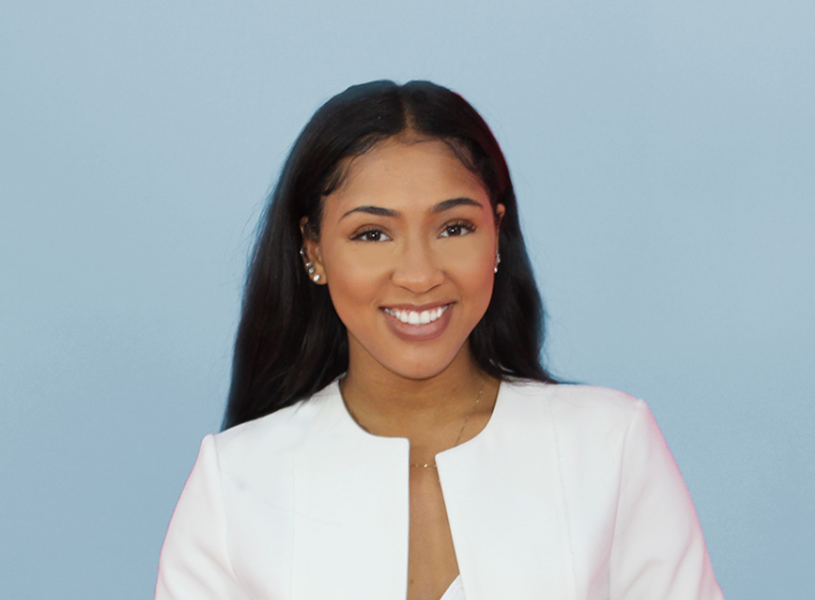 Today we'd like to introduce you to Felicity Swindell.
Felicity, please share your story with us. How did you get to where you are today?
In terms of graphic design my career started from a conflict that occurred with a graphic designer I hired to launch my original business Felicitea the blog, she experienced a death in her family and informed me a week prior to my launch that the project would be complete. I then spent the entire week pushing myself to develop my own content including but not limited to the logo. website, and mobile app. From that point on, my peers asked me to participate in projects here and there for them and over time, I decided to launch my own company, Felicitea Digital Lab while still being inclusive of Felicitea The Blog.
Has it been a smooth road?
For anyone who has ever asked me… why did you change your name ? Where did you get Felicity from? When I respond and say because of a lot of reasons, you tell me to name one! Lastly, for every professor who has tried to be sarcastic. HERE YOU GO: ☕️💞
1. To understand why I go by felicity you will first need to understand who Dejia is.
Every day my experience and knowledge increase, and I learn more about myself. Each step in my life and each moment that goes by makes me who am. Every experience in my life good or bad makes me stronger. I believe that all of our experiences help us to be the person we were destined to be and that true knowledge comes only from experience. Who am I? Well, my name is Dejia Swindell, and I'm an ambitious individual. Hailing all the way to you from the city that never sleeps Staten Island, New York. I come from what is an increasingly normal background: my parents are divorced and I was raised living with my mom and sisters and only occasionally visited my dad, but I still feel very lucky to have a supportive, if spread out, family behind me.
​When I was twelve years old, I was sexually assaulted. It destroyed me emotionally, socially, and physically. However, this was only the beginning of my life snowballing for the worse. Immediately after I somewhat recovered from this tragic event, I discovered that my father was having an affair with a girl for years. It left me overwhelmed with questions; How could he have done this for years and no one notice? Should I keep my mouth shut or tell my mom? I decided to tell my mother, turned out my mother already knew, and that my father had been abusing her for years behind closed doors. The authorities were dispatched to my house thousands of times, but both my parents were on the job, so they never intervened. I guess I was just younger and naive so I didn't see the signs, Bittersweet because at this moment everything became visible.
​The embarrassment from me dissecting the actual character of my father gave my mother the courage to finally stand up for herself. She filed for a divorce and attempted to kick my father out of the house. However my father's judgment was impaired and he began to beat my mother in front of me and my sisters, and eventually starting beating me, and I'm not talking about disciplinary beatings. I'm talking about beating you until your body is black and blue, eyes red and puffy from crying as if a bee stung you, and your heart pounding fast enough to smash a pumpkin.
Do you know what that feels like?
​Things continued to spiral out of control due to resistance towards my father. For a minute we had 24-hour security from the police, but this only stopped my dad temporarily. As time went on and the incidents stopped occurring the police station removed their officers. Within this small window, ironically my dad came to the house while no one was home and broke every window in the house and beat the boiler with a bat. I'm sure you have heard of how cold New York gets in the winter, and because of this, we had to stay in a hotel until the house was repaired.
Despite the circumstance, it felt luxurious. However, you get depressed stuck in the room with your distraught mother and sisters with very little things to do. My mom tried to make it fun so she let us invite some of our friends over and turned it into a pool party at the hotel. But the clouds that blurred the actual reasoning for us being their vanished when we had to leave from the hotel to go to school in the morning.
​Additionally, my father signed over my mother's car titled to his name and had her arrested for driving a stolen vehicle. This was the start of our ACS case, and we were placed under the custody of my grandmother while my mom spent a night in jail. While laying on a pull out couch with my sisters crying I decided to become an adult. I quit some of my extracurricular activities and took over what was supposed to have been the role of a father. I did homework with my sisters, cooked, cleaned, and took them wherever they needed to be. I stopped hanging out with friends, and it would have been a holiday if I attended a social function. All of this just to try and do everything I could possibly do to take the stress away from my mom. Situations just continued to spiral, at this point my father had moved out of our home. Moving the same women who he tormented my mother with from Brooklyn to Staten Island about five minutes away from our home and purchased a house with her. Late one night I left my cousins which is directly around the corner from my father's home and walked over to ask him for a ride home. Knock… knock… knock… NO ANSWER. My father's mistress drove by his home looking for trouble, unaware of what my mother looked like; she tried to hit me with her car and drove off. I told my fathers family and they didn't believe they felt I was just looking for a reason to try and make them dislike her. From then until the present time I still do not talk to anyone on his family's side for this reason.
BULLET EVENTS
My dad showed up to my sister birthday party and attempted to cut the inflatables for not being invited. One day we came home to his siblings being outside trying to fight my mom for putting him out My dad took my sister out on her birthday to meet the mistress while still being married to my mom. She came home distraught. We had to deal with a caseworker Bi-weekly. Spent my 16th birthday morning in her office. My father beat my mother into a miscarriage, she was in the hospital for a while. He refused to pay child support which resulted in a setback on bills, tuition, and activities.resulting in my mother having to work multiple shifts at work. which meant I had a lot more responsibilities than the normal 15-year-old.
Fast forward, I could go on for months telling you about the crazy things that have to happen In my life due to the divorce and being sexually assaulted, but I rather share the results that took a toile on my life because of It. Before the divorce and the tragic incident, Dejia was a rude, selfish, and untouchable snob. Who was all that and a bag of chips at Least she thought she was? I looked down on everyone. I had it all, and there was nothing that anyone could have told me. My beautiful long hair, nice big house, three cars, Catholic school education, and athletic ability just boost my ego to an all-time high, leaving me with such an ugly personality. ​
​Talked about everyone in front & behind their face, even if they were my friends. Only hung out with the prettiest and most popular girls. Made fun of people's clothing, and families. Laughed at the kids living in the projects. And let me catch you without a fresh wash and set. Girl, I had the roast ready.
– Felicity meaning happiness is the kind of character I wanted to portray. A happy fun, free-spirited, caring individual.
– Felicity started off as a name and expanded into a brand. Being this business minded person I am I realized the name Felicity was very marketable. #felicitea #simplicity #intensity #publiciTY
In result, I created the hashtag #simplicity later changing to #simpliciTEA. Which was what made me start this website. I wanted to simply do and talk about things that I liked. Inspire others to simply be them and never conform to society's expectations. Lastly, to remember that being kind is simple.
​What makes Felicity different from Dejia Is, how I've allowed the distressing situations to humble and mold me into the person I am today. These situations taught me that even the prettiest or smartest people, who come from wealthy families can have issues too, and that I shouldn't look down on others, because God was looking down on me while I dealt through these difficult times. I used the reconstructed voice I've been given as a platform for young women.
As a result, I started a nonprofit dance organization named New York City beast, located in a neighborhood known for conflict, to give kids who have issues at home something to do to occupy their time and relieve stress, even if it's only for a few hours. Secondly, In efforts to save my family money, I began doing pageants, advocating for my platform P.I.N.K Preserving to Ensure National Kindness, focusing on raising awareness of domestic violence, and maintaining self-confidence while limiting arrogance.
I became Queen of the Crowns 2015-2016, Miss Capital City USA 2016-2017, and I now serve on the NAACP Royal court as Miss 1909, and as Miss Black Metro Atlanta USA. I have competed in Miss Georgia USA, and plan to compete again to achieve my goal of one day becoming Miss USA. I am a second year Clark Atlanta University veteran cheerleader and The Eastern Atlanta Cheerleading Electra division coach.
Furthermore, with my passion for social media, I serve as a tan intern for Georgia Media Agency and Lip Bar cosmetics. I was also a brand ambassador for companies such as White lounge Mink lashes, Bella Hair Boutique, and Complete Length Hair Products. Currently, I serve as a brand ambassador for C Squared Hair Boutique. Lastly, I am the founder of my Blog FeliciTEA.
I think that everything that happened to me shows me truly how strong I am to have dealt with all these conflicts and still be able to make the best out of them, and I strive to use my story and my blessings to inspire others to overcome their conflicts. I feel that this was the overall intention of God's purpose for me. I was used as the one sacrifice to help the many, and I would not have chosen any other path. All in all, I hope that the next time you open your mouth and utter the name Dejia you reconsider because Dejia isn't just a name. It's a reminder of a surplus of events I've endured and characteristics in which I no longer possess.
So, as you know, we're impressed with Felicitea Digital Lab – tell our readers more, for example, what you're most proud of as a company and what sets you apart from others.
WHAT'S THE TEA WITH FELICITEA?
Felicitea The Manual & Graphics, Inc. is an internet based company that operates graphic designs alongside a popular blog. All while using their media influence to assist with cultural, recreational and educational programs, in efforts to further bridge some of the social and cultural gaps that exist in our society today.
Felicitea The Manual and Graphics, Inc. offers amazingly high-quality graphic designs for the most affordable prices. Felicity's Manual is the blog portion of the site, which consists of articles that give readers her insight in regards to everyday life, relationship, and business-oriented concerns.
Let's touch on your thoughts about our city – what do you like the most and the least?
Relocating from New York to Atlanta was one of the best decisions I could have possibly made for my life. Some of the best support for me and my business has come from those away from home, Atlanta business owners are a lot more inclusive and open to collaboration, were as new york is kind of close-minded to the inner circle that has already been established, and less supportive of the ladder effect to help.
Pricing:
Logo Price $120.00
DIGITAL FLYERS Regular Price $90.00
USE CODE VOYAGE FOR $20 OFF ORDER $100 OR MORE
Contact Info:
Getting in touch: VoyageATL is built on recommendations from the community; it's how we uncover hidden gems, so if you know someone who deserves recognition please let us know here.