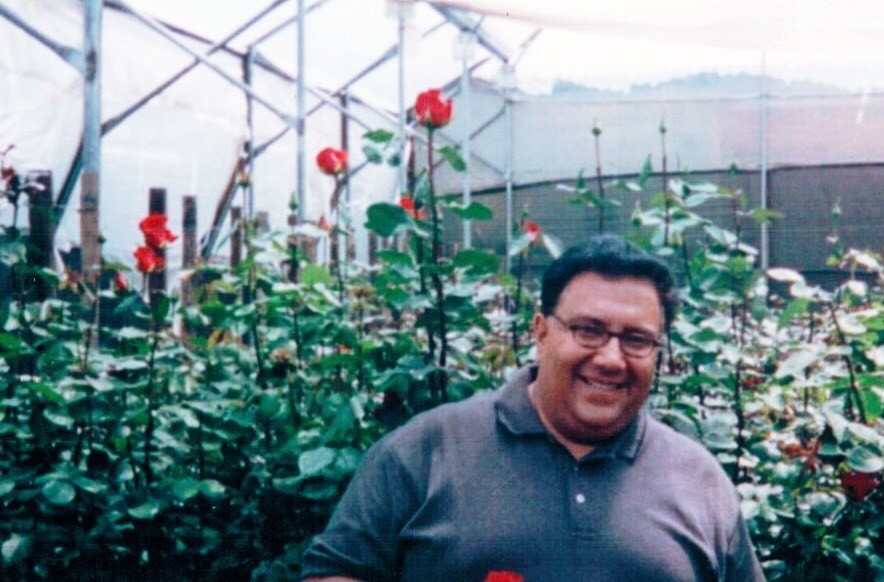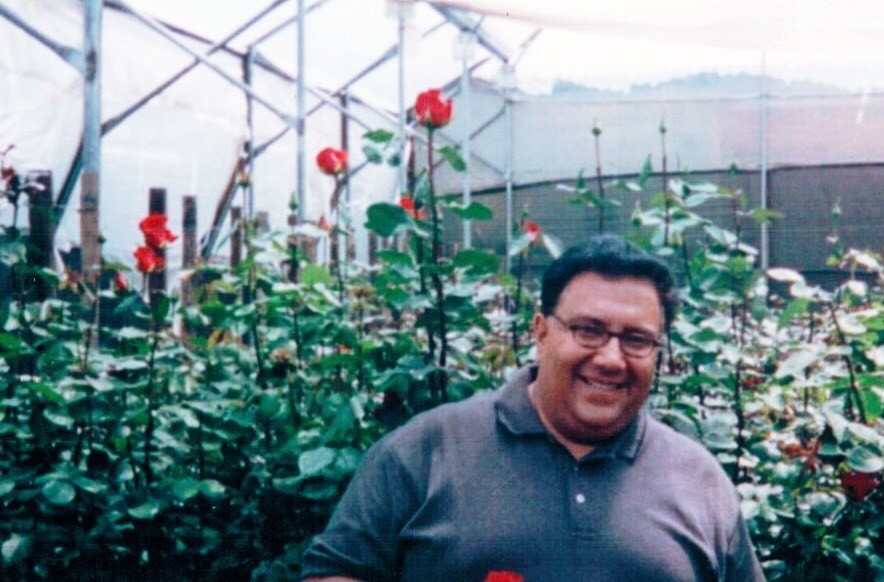 Today we'd like to introduce you to Gerardo Barba.
Gerardo, can you briefly walk us through your story – how you started and how you got to where you are today.
Today, EKI is a flowers and greenery wholesaler providing beautiful, fresh-cut products to Atlanta-area florists, designers, and event planners, but the company had a very different beginning. Ecuadorian Knitting Industries (EKI) was started in Ecuador in 1963 by my parents. I started working for the business as a teenager, selling textiles at markets. I learned a lot about texture and color, and how to combine them to create something beautiful. I attended university and worked for EKI in this capacity for several years. Life was great! I lived the college life, going out with friends every night and partying, and also worked for the family business until 1977, when I was 20 years old. That year, my parents died in a plane crash. Suddenly, I went from a carefree college student to both the head of a household and the head of a business. I had five younger siblings for whom I was now responsible, and I had to keep the family business afloat. With these responsibilities, I dropped out of university and enrolled in night classes at American Junior College in Quito, Ecuador where I studied business. I learned everything I could about running a business, and against the odds, the business was thriving. When I inherited EKI, there was one location with 20 employees. By 1990, EKI had become one of the most successful businesses in Ecuador, with 15 locations and 125 employees. We had even begun selling outside of Ecuador, in Colombia and the U.S. I was even able to further my education in Philadelphia and Germany where I was trained to service and program textile manufacturing machines.
In 1994, a border war began between Ecuador and Peru. This war, along with corruption and mismanagement in the banking industry, caused the collapse of the Ecuadorian economy in 1999. One day, the banks never opened and people could not access what had been in their accounts—everything was gone. Seeking a new beginning and an opportunity to thrive, I packed up my family and the few belongings we still had and we moved to Georgia. My oldest son, Gerardo, and I worked countless odd jobs to make ends meet while trying to establish EKI's textile business here in Georgia. We quickly realized that we couldn't compete with Chinese goods, so we began searching for a niche, something unique that could not be replicated. We knew that Ecuador had the world's most beautiful roses, so we scraped some money together and used our connections in Ecuador to import two boxes of roses, which my son Gerardo and wife Nadya sold by visiting every flower shop they could find in the Atlanta area. That is when we became EKI Flowers, and after 17 years, we are thrilled to be in Atlanta!
Overall, has it been relatively smooth? If not, what were some of the struggles along the way?
In 2000 when we imported our very first shipment of flowers, those two boxes of roses, we knew nothing about flowers except that Ecuador was recognized worldwide for producing top-quality roses. We didn't even have a cooler large enough to store them. We were beginning to sell a product that we knew almost nothing about. To make matters more difficult, we were still learning English. But we put forth 110% and with each new shipment we learned more about flowers and how to care for them. Although we were navigating a completely different industry, I was able to apply my knowledge of running a business and my understanding of texture and color to our new business, and coupled with Nadya's background in design, we found our niche.
Between 2007 and 2009, the U.S. financial crisis hit, and 31 of our customers closed their doors due to financial hardship. As a small business owner, it was difficult to see that happen to so many of our customers and friends, and EKI suffered as well. We spent the next several years recovering from the recession, and now I'm proud to say that EKI Flowers is thriving and we do our best to support all of our customers so that they thrive as well.
EKI Flowers – what should we know? What do you guys do best? What sets you apart from the competition?
EKI Flowers is Atlanta's source for the highest quality flowers and greenery. Our products are both domestically sourced and imported from all over the world. We are really proud of the relationships we've made over the years with farms that are internationally recognized for excellent quality. We can confidently say that not only are our flowers beautiful, but the farms that we work with are recognized for economic and environmental sustainability, which allows us to play a part in supporting the people of places like Ecuador and Colombia.
Once our flowers arrive in Atlanta, our team follows specific guidelines to ensure the integrity of our products. We transport our flowers in a refrigerated truck and check every box for quality. Monday through Friday, our refrigerated Bucket Truck delivers beautiful, hydrated flowers and greenery right to the doorstep of many Atlanta-area florists. We fulfill larger orders from our warehouse and offer delivery up to 50 miles from our location in Lilburn.
Most importantly, we seek to build a relationship with each and every customer that walks through our door. We are proud to call many of customers our friends, and that is a crucial element in enjoying what we do every day.
What is "success" or "successful" for you?
When your dreams are realized, whatever they may be, you are successful. Ultimately, my dream is to grow my own flowers here in Georgia. I want to combine the best products from around the world with flowers from my own farm to offer Atlanta something truly unique. But success also means becoming an important part of my community, always striving to learn more, and living a happy life with my family. I am proud of the fact that EKI not only supports people in my home country of Ecuador through our partnerships with sustainable farms, but we also support the floral design industry here in Atlanta by working with educators and organizations in the field that provide resources for up-and-coming designers. My team spends a lot of time doing research and brainstorming to improve and enhance EKI's processes, and we are always seeking to learn more. You know what they say–knowledge is power–and that is the path to growth and realizing our dreams.
Contact Info: