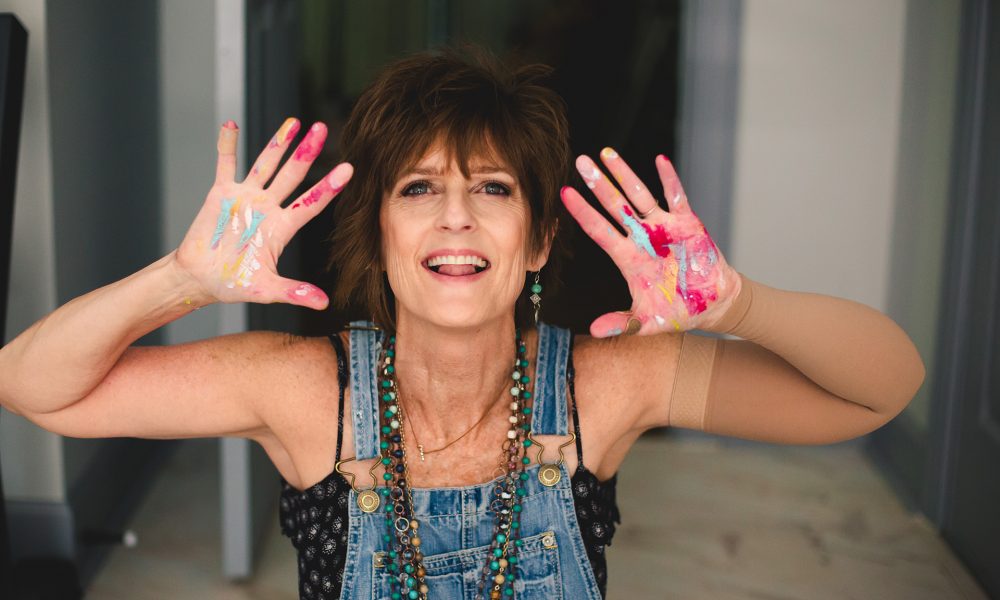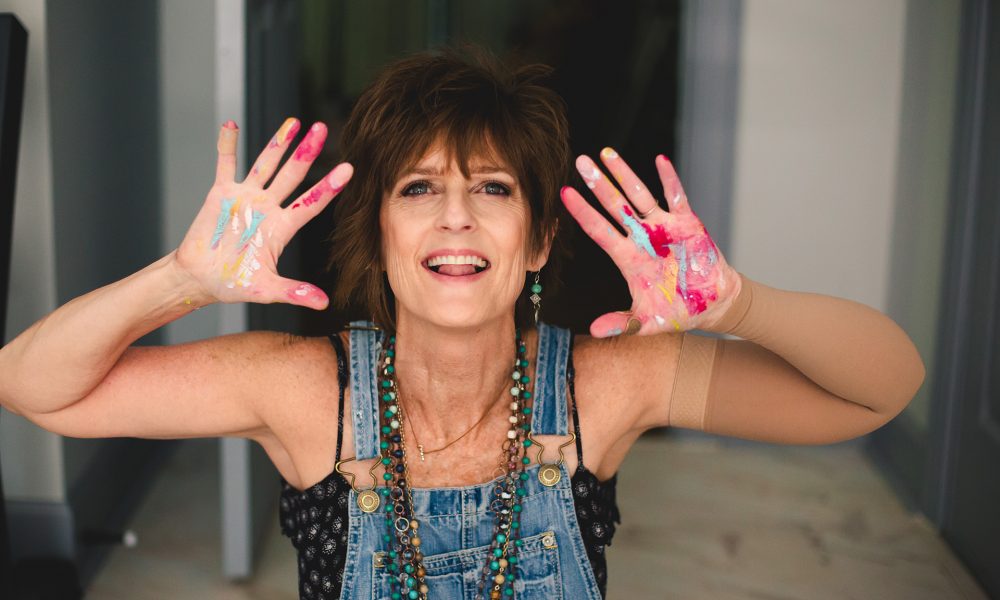 Today we'd like to introduce you to Sheila Mae Keene.
Sheila Mae, let's start with your story. We'd love to hear how you got started and how the journey has been so far.
A girl like me… I grew up quite shy… painfully shy. I wish I had found my voice earlier in life. I was in my late twenties when I finally discovered my voice… that's too late, girls and ladies!
I grew up in a small town where strong female leaders were not the norm. I never saw a female President (but, hoping to soon!), never saw female CEOs of fortune 500 companies, and never saw female leaders of local organizations. It's often difficult to imagine yourself being a female leader if you've never seen one before.
I chose to be a single mother raising my daughter independently in a time when "divorced" women (especially in the South) were looked down upon. My daughter is now 29, living in NYC with her husband and young son. She is still the light of my life.
I was the 1st person in my family to get a college degree. When I stepped onto the campus of Georgia Tech in the mid-80s, I was slapped with a stark reality – I looked around and did not see many people that looked like me. There were lots of boys, but few girls. For the 1st time in my life, I was in the minority, and it felt daunting. I didn't know on that 1st day, but I researched later and discovered that when I entered Ga. Tech, only 21% of the undergraduate class entering with me were females. Why weren't more girls going to this college? I didn't understand.
I graduated from Georgia Tech in 1988. For more than 20 years, I built a successful career in robotics programming, software development, and program management. I worked in a very male-dominated field, and one thing I know for sure… women are treated differently in the workplace. I don't understand why both males and females are hired into professional jobs, but once in position, males are looked at immediately as "professionals", while women are looked at immediately as "women", then "professionals". Throughout my career, women had to work twice as hard to get many of our male colleagues/clients to see us as "professionals"; once they did, we were so productive! I don't want today's young ladies and the young ladies of the future to experience this sexism.
I'm a girl with a lot of energy and drive. While building a career in software, I also bought and created other businesses, and always had rental homes (I love real estate). It's always been important to me that I be self-sufficient and independent; I don't ever want to be dependent upon anyone else. I always wanted my daughter to see me as a confident woman… I wanted to show her through my actions that she could do ANYTHING.
I always dreamed of retiring at 40, then pursuing something that nourishes my soul. A brief encounter with the dreaded "cancer' pushed my dream back… just a bit. I retired four years ago at the age of 50! Now, I create art that inspires and empowers girls and women… and it nourishes my soul every day. And, I finally found a partner who looks at me as an "equal" and is not threatened by my drive. We decided to share the rest of our lives together; we married six years ago.
Has it been a smooth road?
Obstacles… where do I start?
I didn't overcome my shyness until my late twenties. I was a late bloomer.

When I arrived at Georgia Tech in 1985, only 21% of the undergraduate class was female. I understood all at once what it felt like to be in the minority.

I built a career in a male-dominated field. I had to work twice as hard as my male colleagues to get half the respect.

I had to figure out creative ways to push back against misogyny without alienating myself or losing clients. I was a single mother and I couldn't risk losing my career

I still struggle to understand why we built this great, big and wonderful world with consideration for just half the population. Women are 51% of the population; but it often seems that the world was built "by men", "for men", with no consideration for the 51% of women! A good example of this is the recent NASA all-women's spacewalk planned for earlier this year. NASA trained, got the shuttle ready, splashed the news all over the press, and realized at the 11th hour that they didn't have a spacesuit for one of the women. When we built the space program, why did we assume that only men would be part of it? Makes no sense… 
We'd love to hear more about your business.
I believe that "Girls Cannot Be What They Cannot See", so we have to SHOW THEM all the possibilities! Girls can be ANYTHING! But often, they don't know that because they've never seen it. Sadly, powerful, intelligent and confident representations of women are often missing in our society. "A girl like me art… " shows girls from an early age the possibilities they have in front of them. My art strives to inspire young girls and women to believe that they can disrupt outdated gender norms. I paint girls and women that represent ambitions, thoughts, and dreams of ALL girls… girls that feel "weird" or "underrepresented". To show them how to LEAD with their "weird" and not try and hide it.
I created "A girl like me art… " because I want to change the way the world views and treats girls and women! I am passionate about ensuring that girls and women know that they are the only ones with the right to decide who and what they want to be in this great, big and magical world. I'm passionate about empowering and inspiring girls and women through my art to broaden their minds and to see the magical power they have within themselves. Girls need to find their voice early in life… and use it loudly, confidently, and often.
Each piece of art I create has a slightly hidden date somewhere in the painting. This date represents a date in history that a woman performed a fantastical feat for the rest of us girls and ladies! With each piece of original art, I include a story (sometimes short, sometimes longer) about the woman. So, not only does a young girl have an empowering piece of art to inspire her every day, she also learns about the women that came before her and fought for her rights.
Is our city a good place to do what you do?
Because my business has a definite message pushing back against misogyny, sexism, and outdated gender norms, I sometimes struggle having my business in the South. There are parts of the South that still believe women should be subservient to their husbands, that girls shouldn't have both a career and motherhood, that women should "stay in their lane".
With that said, I think Atlanta is leading the way for my message. Over the last several years, Atlanta has exploded with diversity and opportunity. We have women like Keisha Lance Bottoms (Atl Mayor) and Stacey Abrams leading the way. Go Atlanta Women! And in Macon, a small suburb south of Atlanta, we have made great strides in accepting diversity on many levels. One of the best venues for art is Travis Jean Emporium in downtown Macon!
Contact Info:
Image Credit:
An incredible photographer! Anna Daniels (annadanielsphotography.com)
Suggest a story: VoyageATL is built on recommendations from the community; it's how we uncover hidden gems, so if you or someone you know deserves recognition please let us know here.