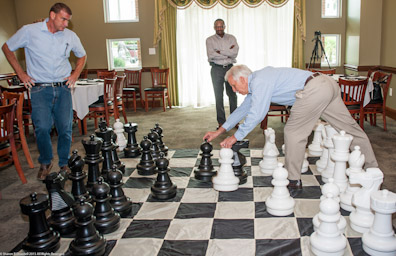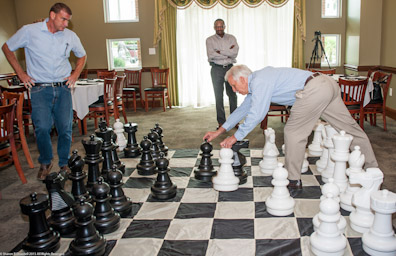 Today we'd like to introduce you to Greg Vetter.
Thanks for sharing your story with us Greg. So, let's start at the beginning and we can move on from there.
I grew up and worked in our family construction business from a boy on to just after graduating from college with a Psychology degree. I was lucky to have a mom and dad and a wonderful example of honesty, integrity, and accountability.
I worked in various psychology-related positions: As a Community Detention Supervisor in the youth jail system, a Social Worker, and a Crises Intervention Counselor.
I then entered the restaurant industry, learning how to cook in a Florida resort kitchen, opening and managing chain restaurants, and then owning my own restaurant and catering company with my business partner. I still believe that running my own financed restaurant will be the hardest thing I will ever do work wise.
When divestiture occurred in the telecommunication industry, I sold door to door in the interconnect (phone) industry. I knocked on 50 doors a day and was selling against Bell, the only telephone company people knew of. (Ice to Eskimos might have been an easier sale.)
I worked as a sales representative for Cable and Wireless, a worldwide telecom leader selling long distance. I achieved a #1 ranking in local and national sales. In less than a year, I was promoted to District Sales Manager where I developed and ran a $36 million sales territory. I had great sales reps who were consistently ranked in the top ten nationally.
In 1989, after selling my restaurant, I decided to create an organizing business. Back then, there was no organizing industry so I had to kind of make up what my business would look like. I wasn't rolling in money and understood that it was imperative for new businesses to have a good cash flow so I bought as little as I could. I worked out of my apartment with no desk, standing and working at the kitchen counter (precursor to the standing desk). My first file cabinet came from the dumpster pad (it was very clean) and I didn't have a computer for three years.
Overall, has it been relatively smooth? If not, what were some of the struggles along the way?
Entrepreneurial terror has been my biggest challenge. Most entrepreneurs will face this fear day and night, however experiencing that sure beats the heck out of working for someone else.
The good news is once you work for yourself, you instantly become 25% more productive due to eliminating meetings, reviews, endless e-mails, and countless interruptions, to name just a few, plus you get to work on your own work flow schedule and not the company's.
The second obstacle was the need for me to always be selling.
Fortunately, I had a sales background, which helped me tremendously prior to starting both of my businesses.
Even though I knew sales was a daily necessity, I still hated to do it. 28 years later despite how well I have done, I still need to be selling. When I coach new business people, I always ask them what their three priorities are. (My answer: 1. Sell. 2. Sell. 3. Sell. Guess what the next three are.)
Please tell us about Vetter Productivity.
Vetter Productivity creates systems and work processes that allow you to work smarter, faster and more efficiently—that is, produce more in less time with less stress which gives you more free time—a lot more time. We do this by teaching you the A Vetter Way® system, a radically different system of how to work.
A Vetter Way® is a totally interactive, hands-on organizational training that enables you to:
• Create a tailored information storage system allowing instant access (within 5 seconds) of your paper, e-mail and computer files.
• Create a flexible priority based system, versus the typical time-based system, of how to work, both in and out of the office.
• Identify your key activity or sweet spot which keeps you focused.
We do this through online courses, Webinars, Speeches, Workshops, One-on-one training, Executive Focus Coaching, and Licensing.
We have created the following systems.
•  Space and design layout for a printing company.
• Streamlined the workflow and storage system for chemists in a lab in a Coca-Cola syrup plant.
• A location shoot work flow system for a CNN producer.
• Standardized a company's entire information system.
What do you specialize in?
We fix the process and eliminate the glitches.
In most organizations, problems are caused by faulty work systems or processes, not faulty people. To create a successful, smooth-running operation, you must separate the process from the people.
Processes are comprised of a series of actions designed specifically for your business to create a result. All work is a process, although many workers don't think of it that way.
We create the system and teach you how to implement it rather than hire more workers, or overwork your current ones – It's A Vetter Way!
I am most proud that I have personally coached and organized, 1 on 1, with over 150 Coca-Cola executives and employees.
Also, I have published two books and two workbooks: Find It In 5 Seconds, Winning The Productivity Game, A Vetter Way® To Work In The 21st Century, A Vetter Way® To Gain Control of Your E-mail.
When you work with my company, you always work with me. I purposely stayed small to ensure that every client was able to personally benefit from all my years of experience.
If you had to go back in time and start over, would you have done anything differently?
1. Invest more money – I had the "I am a small businessman" mentality which meant I wouldn't spend money on important ways to improve my business. Now I know I needed to spend that money.
2. Mentor – I needed a mentor. It is a lonely business world out there when it's only you.
Contact Info:
Getting in touch: VoyageATL is built on recommendations from the community; it's how we uncover hidden gems, so if you know someone who deserves recognition please let us know here.