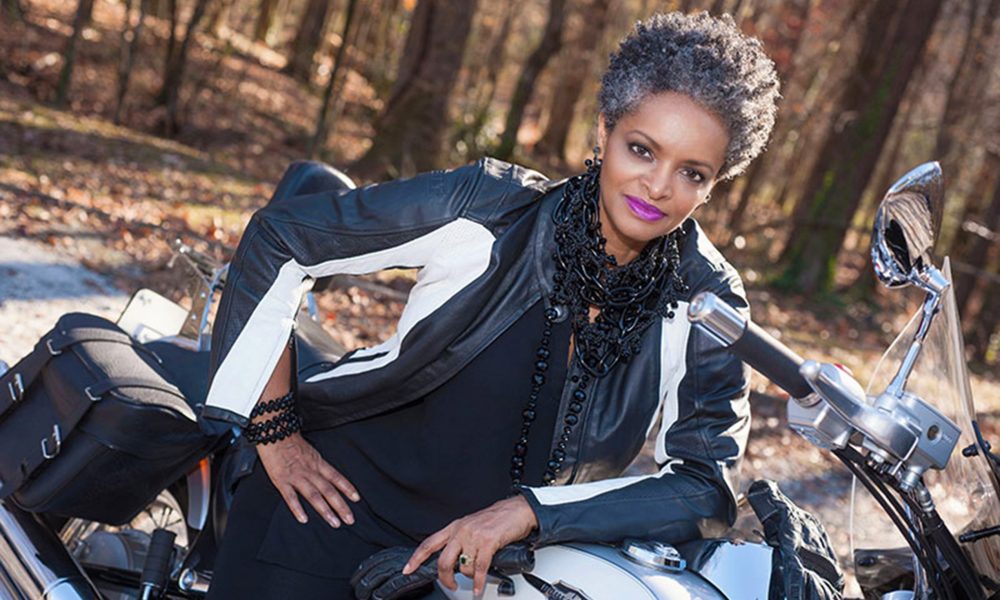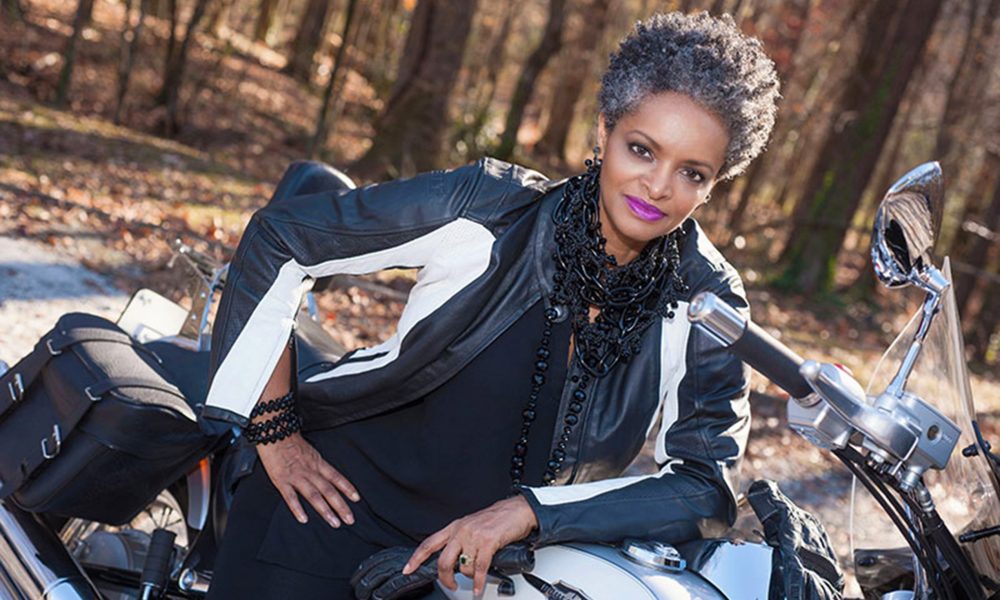 Today we'd like to introduce you to Gwen Witherspoon.
So, before we jump into specific questions about the business, why don't you give us some details about you and your story.
Most people call me Gwen, but I notice that very unique personalities choose to use all of my letters and call me Gwendolyn. Married. Mother of one. (My 6'3″ "baby" is 31.) Oldest child. Military brat. Artist. Coach. Entrepreneur. Add "Serial" to that. Perhaps it's my pentient for creating. Or my need to bring order mixed with unbridled joy when I can solve a problem. Every stage of my life has led me to living life as the Principal of Adam Red, a branding agency that has been growing in my heart since childhood.
The signs were all there. It was almost 13 years before I would become a big sister, so there was lots of solitude. I spent it crafting miniature towns out of construction paper, dressing my 40 Barbie dolls and staging fashion shows, and drawing. There were hours and hours of drawing and a yearning to become an artist. I declared to anyone who would listen, "I'm going to be an artist!" I shake my head when I think of it because there were no creative influences in my life. This desire was clearly God-breathed and woven into my DNA. One day, someone responded, "You don't just want to be an artist.
You want to be a commercial artist because they make money." Okay. "I want to be a commercial artist."
My father was in the Army. That meant that I did not attend the same school more than two years in a row until I was a sophomore in high school. By that time, we had lived in Georgia (where I was born), Mississippi, Colorado, Indiana, Maryland, Virginia, and Alaska. Yes, Alaska. Twice. In fact, that was where Daddy decided to retire. I lived there for over two decades. My son was born there. My parents, sister, and youngest niece still make it their home.
It was in Anchorage, Alaska that I flexed my over-achiever muscles. Every 50-minute lunch period was filled with an average of five meetings. I was captain of the basketball and football cheerleading squads, sang in chorus, Student Body president, long distance track runner, lead in the school musical, on the homecoming court, and even the Queen of the Snowball Dance. My first real love was a star on the basketball team.
School came easy. I was an Honors student in advanced placement classes. Life was good.
When it came time to apply for college, Drake University's rolling admissions policy provided me with a hearty, "YES," after the first semester of my senior year of high school. Then, in the second semester, they sent me a hefty financial aid package. Drake University it was! So, off to Des Moines, Iowa I went–3500 miles away from my parents–to study Graphic Design. The first crushing blows were breaking up with my high school boyfriend (who I was convinced I would be with forever), having to manage a checking account, and gaining my "freshmen 25". (I know it's the Freshman 15, but I told you I'm an overachiever.) Let's just say that my four and a half years of college were not marked by the "success" I had grown accustomed to in high school. However, I managed to get out of there with my bachelor's degree and my confidence dangling on a very thin thread.
The first job defined everything. It became the foundation of literally everything I have done since then. My administrative skills got me in the door. (I kept saying I wanted to get into the art department because I had a design degree, but secretly I did not believe I was good enough.) As a receptionist, I learned that you should treat everyone well because I was the one who had my boss' ear when a potential employee was disrespectful toward me. Keeping account records in the account services department helped me develop the habit of meticulously documenting client activity. Managing teams of artists, copywriters, producers, and the like showed me how to translate client business goals into proposals that everyone could understand. And then, there was the billing. Long before computers, I learned how to stay on scope and on budget. My creative approach to everything and assisting on a consistent string of high-profile account projects brought me to a crossroads where I could decide whether to get promoted where I was or have a job created for me in the art department. I chose art.
After my agency gig, I went on, as a single parent, to begin a freelance design career that morphed into experience in public relations, convention planning, publishing, web development, sales, training and more. Then, when I thought all of that was over, there were those ten years in luxury retail management (brought on by two decades of direct sales started in college).
Remember that high school boyfriend? Well, I did not get married for the first time until I was 43 years old–to him. After 28 years apart, I was supposed to have my storybook ending. Unfortunately, Prince Charming was abusive and angry by then. The end of that relationship marked the beginning of a very beautiful rest of the story.
I moved back to my beloved Atlanta, Georgia to plant some roots and lay a foundation for the rest of my life. To my surprise, I reconnected with my now professional photographer husband, and he has made it possible in the last seven years for me to get my MBA and focus on turning my dream of a multi-million-dollar communications company into a reality. The idea started in the 90s, was refined into a business coaching and marketing firm in 2010, and emerged as a branding agency in 2015. That process has given me the opportunity to develop a few brands of my own.
Baudacity.com – a lifestyle accessory brand of fine-crafted jewellery and wears
Flipproductivity.com – an action-planning system of coaching, tools, and workshops
Gwendolynfaye.com – I became a poet at the age of 41, and I use words and music to talk about love and identity and to inspire youth to write poetry
Gwenwitherspoon.com – as a Better Life Coach. I regularly share about identity, faith, and productivity
Now, in my 50s, I am done with the insecurities of my youth. Confident in the contribution I have to make in the world, I am building on every failed idea, every shaky business collaboration, and every bad financial decision. Technology and an insatiable need to learn are making it possible to flex my muscles as a content developer. My latest project is the launch of Vivid Brands, an interactive platform that includes Vivid Talk™ Radio , a weekly coaching conversation, Vivid Magazine, coming soon in print, digital, and online versions, and Vivid Talk™ LIVE, a live streaming video program. The goal is to cultivate the visionary lifestyle. Since I live and breathe it, I am giddy about reaching the 28 million small businesses in the U.S. and shedding light on the necessity of finding a vision in every area of life and making it vivid. My proprietary V.I.V.I.D.™ Model for growth and development stands for Vision, Identity, Voice, Information and Development, and it is the hook that our content strategy hangs on.
I have been described as "eccentric", "strange", and "unique" because of my ability to think strategically and creatively–out of the left and right sides of my brain. That little girl that declared she would be an artist had no understanding of her ultimate purpose and that art would become just a tool to fulfill it. So, whether I am coaching a visionary on how to discover and transform their identity into a thriving business or developing a branding strategy for a company, I am using a lifetime of experience to my role as the Principal of Adam Red.
Has it been a smooth road?
My childhood and upbringing were trauma-free. As I mentioned, my elementary and high school years were marked by "success". I was very focused, capable, and proactive. An honors student. I have two fabulous parents who have been married for over 55 years. Stable family life with siblings and nieces.
The trouble really started after I left home for college, but it was primarily internal. I was plagued by self-doubt, and since I was an only child, I was accustomed to resolving issues myself–finding my way. Now, I realize that I did a lot of suffering in silence that could have been short-circuited if I had sought out help more. When everything seemed to be falling apart in college, I only reached out to a counselor once in my Senior year.
My parents never taught me about money. So, college also marked the beginning of what felt like a never-ending financial struggle. It was exacerbated by my decision to start my first business as a single parent the year my son started kindergarten (who knew that doing them both at the same time would be difficult). The fact that I would leave a job in a heartbeat so that I could pursue another opportunity did not help matters. In fact, I was once described as "psychologically unemployable", and I have been known to envy people who had the ability to stay at one job for decades. It seemed that I would always be in start-up mode. Now, I understand that I am a developer and that "start-up" is my happy place. I now use that to inspire and coach others.
The darkest personal time came in my abusive first marriage. I went from the fairytale of reuniting with the first love to just trying to get through the day without being yelled out. The turning point came when I realized that that treatment had brought me to a place where I could no longer dream. It frightened me, and some months later, I found the strength to begin the divorce process. The turnaround was immediate. Years later, I even realized that my generally positive outlook helped me get to a place where I actually "forgot" that I had ever been the victim of that kind of abuse. My attitude now is that if the worst things that have happened to me in my life is that I had a husband who was mean to me, and I did not always have as much money as I wanted, I am doing pretty well.
In fact, I am currently living in a state of contentment that I never understood was possible, and I consider myself one of the wealthiest people I know.
We'd love to hear more about your business.
My company is named Adam Red. I am often asked, "Who is Adam Red?" Most people do not understand why a woman would name her company after a man. The short story is found in Genesis 2: 19, 20 in the Bible. It tells of how God brought everything that he had made before Adam to see what he would call them. The name "Adam" means "maker" in the Hebrew language, which speaks to me of identity and productivity–everything that I am passionate about. It also means "ruddy" or "red", hence the name Adam Red.
My roots are in the advertising agency model. I have also worked in public relations.
One day, a search of the Internet led me to this new animal I did not know existed–a branding agency. The proverbial angels sang as it all began to make sense. In the early days as a graphic design freelancer, I had always taken a consultative approach to my work. The more I flexed my entrepreneurial muscles, the more obsessed I was with training and development. And as a direct seller (and later as a luxury retail manager), I found my happy place developing teams. So, the branding agency model brings it all together. Branding is not just about a visual identity. It is about helping entrepreneurs and companies define and deliver on their brand promise to their customers. I not only care about what an individual or business looks like, I am interested in how it works. I am most proud of my transformation into the digital marketing realm. It was born out of necessity when I needed a website for a personal project. I like to say that I received by bachelors from Drake University, my MBA from Saint Leo University, and I am working on my doctorate from Google.
Though all of that is a bit too overwhelming for the average person to understand in one sitting, I have developed a reputation as a strategist, a developer, and an artist. My adaptability, my creative tendencies, and my understanding of traditional and modern communications set me apart. I do not just talk about ideas. I make them happen. And it makes me giddy to help others do the same.
Is our city a good place to do what you do?
I am a bit biased about Atlanta, so I cannot say anything but great things about it and its suitability for business. My love affair with this city began during my first visit for a Student Southern Christian Leadership Conference. I made the trip every year from Des Moines, Iowa to Atlanta from my sophomore through senior years of college. I was born in Columbus, Georgia when my father was stationed at Fort Benning, Georgia, but raised in the north. So, Atlanta felt like me–a southern city with northern sensibilities.
Everything you need is here, and any lifestyle you want, you can have it. I moved here for the first time in 1995, and since then it has become the film and technology industries have changed the landscape for creatives. It is just getting started.
My circle is full of entrepreneurs. We all agree that Atlanta is a challenging place to get settled in. It can be hard to get your footing, and because it is still the South, its arts and fashion culture are limited. However, what it lacks in sophistication and diversity, it makes up for in quality of life.
Pricing:
$145 Hourly Rate
Starting at $2500 Branding Packages
WordPress Content Management Systems starting at $2900
Baudacity – one-of-a-kind jewellery, fine-crafted by hand precious and semi-precious gemstones $26-$785
Flip Productivity™ Flip Book – $25 available in two sizes, $35 for limited edition art covers
Poetry – paperback book $10, hardcover book $30, album $15, devotional $15, and merchandise starting at $15
Contact Info:
Image Credit:
Featured Image Photo Credit: Ron Witherspoon Photography
2017 Baudacity.com LookBook Spread, Photo Credit: Ron Witherspoon Photography
Flip Productivity™ System – flipproductivity.com [Brain Storm Image]
Gwendolynfaye.com – Women's All-Over T-Shirt, Self-Portrait by Gwendolyn Faye
Flip Productivity™ Flip Book – flipproductivity.com […got hitched image]
AK&CO Gourmet Market Branding – Photo Credit: Ron Witherspoon Photography
Vividtalkradio.com Home Page, Photo Credit: Skyy Wonders Photography
2017 Baudacity.com LookBook, Photo Credit: Ron Witherspoon Photography
2017 40+ Wonders Calendar, Photo Credit: Anthony Tyus Photography
Getting in touch: VoyageATL is built on recommendations from the community; it's how we uncover hidden gems, so if you know someone who deserves recognition please let us know here.