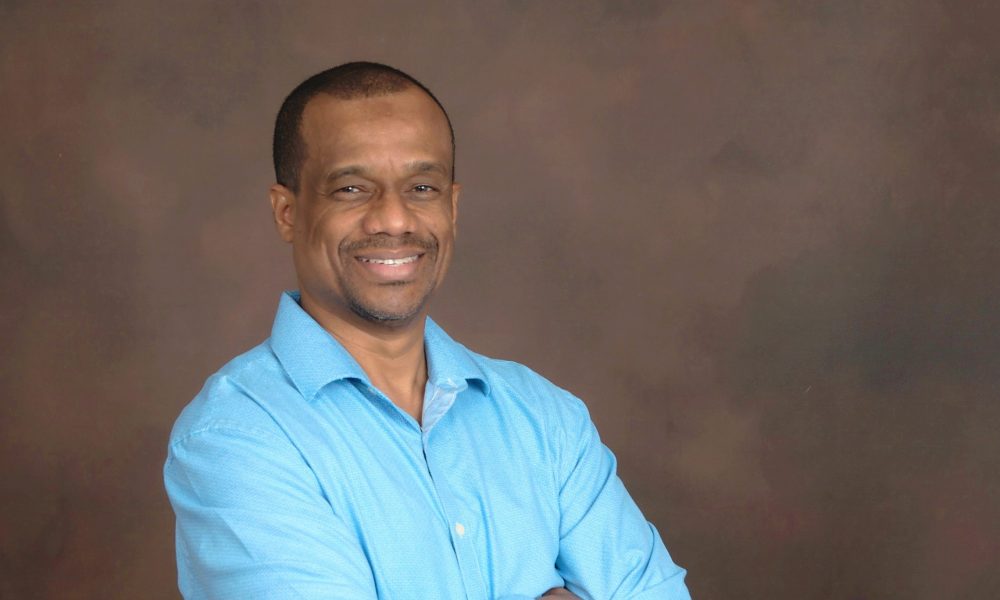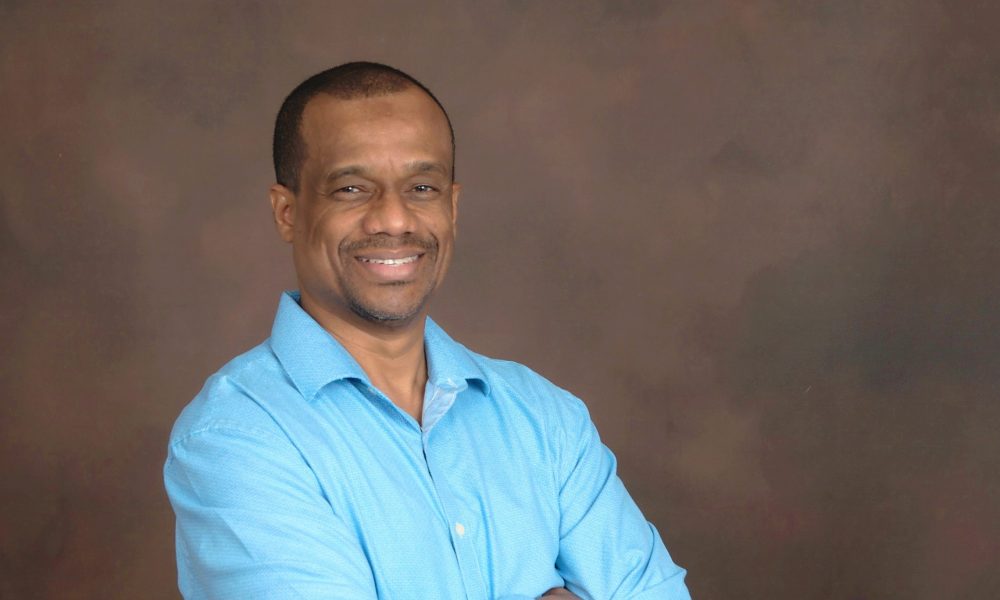 Today we'd like to introduce you to Hassan Saudin.
So, before we jump into specific questions about the business, why don't you give us some details about you and your story.
I am a proud native of Tanzania, the land of the magnificent Serengeti, the mighty Mount Kilimanjaro and the beautiful white sand beaches of Zanzibar. When I first entered the work force in Tanzania I spent a few years in the accounting and finance profession and worked my way up to becoming a Controller of a small privately held company. My passion in entrepreneurship inspired me to founding and managing a successful boutique advertising company in Tanzania.
On Valentine's day of 2001, I landed in Boston as an immigrant to look for exciting and rewarding opportunities in this great country. That was my second migration after having lived in Dubai, U.A.E back in 1980s.
My first employer in the US was Accountemps, a division of Robert Half International and the world's largest staffing agency for accounting and finance professionals, I worked as a Financial Analyst and my engagements were mainly with insurance and banking clients. During tax seasons, I worked as a Tax Preparer for Jackson Hewitt in Boston.
In 2003, I made another bold decision to move south east, Atlanta was my destination. The city attracted me for several reasons like great weather, affordable cost of living, diversity, great quality of life and world class infrastructure. My job search landed me a position as a Financial Analyst with Gwinnett County Government, a AAA rated government by all the 3 major credit rating agencies, so it gave me an opportunity to work with and learn from some of the most experienced and competent professionals in public finance. It was a great honor and privilege to serve my fellow residents as a civil servant in a $1.6 billion entity. My almost 11-year tenure in government gave me an opportunity to learn how efficient governments are managed, technicalities of public finance as well as leadership. While working for the county I continued to offer income tax services during the tax season as an independent income tax preparer and consultant.
In 2013, I wanted to focus more on entrepreneurship and wanted an opportunity that would allow me to see my aging mother often and to make some direct contribution to my country of origin. I resigned from my government position, that was the most difficult professional decision I ever made. This may sound a little ironic but one of the main challenges facing the diaspora community who try to foster relations in countries of origin is philosophical misalignment when dealing with both individuals and government institutions. That humbling experience taught me some valuable personal and business lessons… In 2014, I decided to return to the US to work in an environment I am more accustomed to.
In 2015, I was hired by Yardi Systems at the Atlanta office as a Technical Account Manager. My role at Yardi was implementations and customer support. Yardi Systems has international presence and is a global leader is software solutions for the property management industry, I worked with the Public Housing team. At Yardi I learned about cloud based technology from the tech geeks as well as Public Housing. The work environment was fun and creativity was encouraged. The notorious Atlanta traffic made me spend about 4 hours a day commuting to and from work daily on a 30-mile stretch, that translated into approximately 900 unproductive hours and 14,000 miles annually.
In order to avoid the stress and financial cost associated with long commuting I decided to quit full time employment to focus on building my small side business of about 15 years. With a few accounting and income tax clients in hand, faith and passion for entrepreneurship I embarked on a new milestone in my life, full time self-employment in 2016.
The business is now growing fairly fast, half of our new business comes from referrals and about the remaining half is generated from digital marketing efforts.
I am humbled with the fact that today we offer great services in book-keeping, accounting, income tax and tax advisory to small businesses and individuals. Now that I can avoid the long commute I have extra hours to invest in exploring entrepreneurship, to give back to my community as well as do fun activities that improve my quality of life.
I am now more active in volunteering activities like coaching soccer at the YMCA, feeding the hungry and cleaning streets adopted by religious institutions I am affiliated with.
Has it been a smooth road?
The tax laws and rules are subject to constant change at both state and federal levels.
Any professional in the business of advising and assisting client on accounting and tax matters ought to be on top of his game with new legislation. This is not too complicated of a challenge as long as a firm has embraced a culture of holding client interests at heart, professional discipline and pursuit of excellence.
A bigger challenge that we face which is probably a challenge faced by our peers is conversion strategy that generates a positive cash flow.
Theoretically one can design and experiment different strategies to convert prospects into clients and replicate the strategies that work to a desired growth level. From pragmatic standpoint, there are many moving pieces, what may work well today may not yield same impressive results tomorrow. This reality of the business environment makes it imperative to continuously manage this challenge.
We have been fortunate to have started generating positive cash flows from early on and we continue to devise and test new strategies.
Compared to major firms with known brands that have high overheads, we have some leverage of not having to incorporate such expensive overheads into our cost structure which gives us a pricing and value advantage. Being able to continue to communicate this value at a cost that generates positive cash flows is critical for our growth.
So let's switch gears a bit and go into the Peach Consult story. Tell us more about the business.
At Peach Consult, we cater to the needs of small companies and individuals who are looking for professional and personalized services in book-keeping, accounting, income tax and business advisory. We offer more than just service, we build relations that address the needs of our clients.
We focus on being client centric and value oriented. To give you a glimpse of what we mean by value, all our income tax returns are reviewed by professionals who are either CPAs or have a graduate degree like an MBA before presenting to clients and subsequent submission to the Internal Revenue Service. The major Income Tax firms do not have such a high-quality assurance protocol despite the fact that our price structure is about 25% lower than them. Our clients can comfortably count on our experience of over 15 years.
At Peach Consult we honor all competitor coupons and specials. For clients whose annual income fall within poverty guidelines we do offer limited tax preparation services for free as one way to give back to our community.
How do you think the industry will change over the next decade?
One of the key items on President Trump's agenda is a massive overhaul of the tax code. The Chairman of the House Ways and Means Committee Kevin Brady is of the opinion that the reforms will happen this year, despite skepticism from some experts that the legislative process could drag longer or possibly collapse altogether. The administration's selling point is desire to offer massive tax cuts and to streamline the process.
Legislative changes of the tax code occur every year at both the State and Federal levels, the overhaul would potentially have a much wider implication. Should it happen we will make sure that we are ahead of the game in translating the changes into the mechanics of determining tax obligations. In the interest of our clients we ought to guide our clients to be in compliant and to find ways to mitigate the tax bill within the framework of the law.
From a big picture perspective, the industry size is huge, about 150 million tax returns were filed in 2016 and about half of that number use the services of tax professionals. In 2016 the average fee charged by tax professionals for a return was about $273, so this is a huge industry of about $20 billion annually. As long as we continue to see a net growth in the size of the labor force, there is no reason to project otherwise, the industry can only be expected to grow.
The huge market presents a growth opportunity for small businesses like ours, as long as there is an effective marketing strategy to attract and retain clients.
For a boutique business like ours there are great prospects for growth to the point where our resources and capabilities are optimally utilized.
Contact Info:
Getting in touch: VoyageATL is built on recommendations from the community; it's how we uncover hidden gems, so if you know someone who deserves recognition please let us know here.