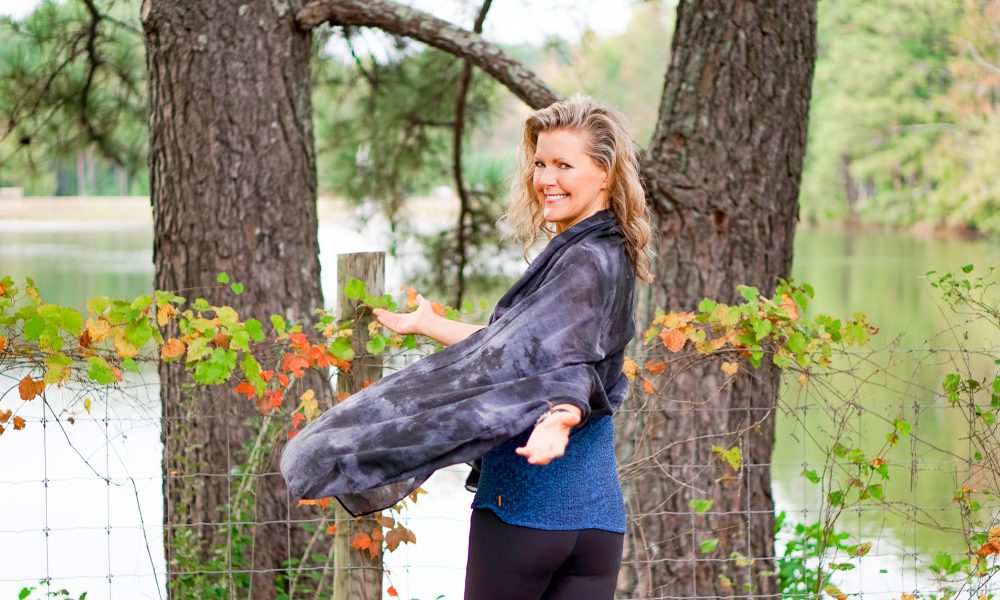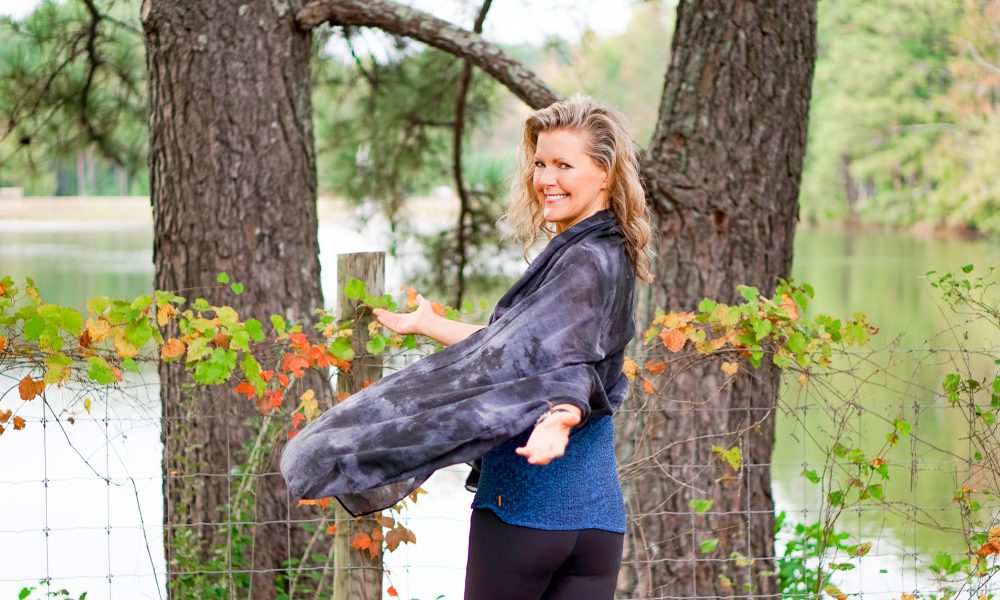 Today we'd like to introduce you to Hope Knosher.
Hope, please share your story with us. How did you get to where you are today?
I've been coaching in one form or another most of my life, but it wasn't until a cancer diagnosis turned my world upside down that I was led to my true passion of helping others through my business, Hope's Yoga.
When I began my healing journey, I was beaten down by life. I had ignored my internal compass for a long time, and my body and mind were paying a hefty price. I found myself in a cycle of never-ending physical challenges and felt as if my world was crumbling under my feet.
I was diagnosed with autoimmune problems, and then with infertility. I was told that I could not conceive another child. I already had one young daughter, and I knew in my heart that I was going to give birth to another girl—even if the doctor flatly said it wasn't possible. I also knew medications and "learning to live with it" were not the answer for me. I was overjoyed at the results of following my heart, and the lifestyle changes left me feeling much better. However, there was a missing component to my healing that I would not grasp until years later.
Two traumatic events changed my life forever. In early May of 2009, I was awakened by a sharp pain in my right breast. I had a piercing thought that this might be a sign of breast cancer. Although I eventually got back to sleep, that internal voice lingered. After a series of tests, a doctor visit confirmed my worst fears. In that instant, my whole world turned upside-down.
And then there was a quick, one-two "bad-stuff-happens" punch. As I was completing my treatment for breast cancer, my mother passed away I immediately went into lock-down mode. Totally stressed out, in the depths of grief and despair, I felt that I was at the end of my story. The stress continued to build with no outlet, and my health continued to slide downhill.
It was then that a doctor recommended that I try yoga. Yoga had been on my to-do list for years, but I had never gotten around to actually doing it. I found a local studio and went to a class. I have to admit I was scared. I had seen those extreme yoga poses on the covers of magazines, and I wondered what I was getting myself into. I couldn't do a lot at first. However, my inner voice said that I was in the right place, so I committed to attending class regularly.
That was when the shift occurred.
I had no idea the journey I was beginning would be so profound and transformational. As I moved deeper into my practice and my heart, layers of "holding" began to unravel, and I began to heal both in body and mind. My life started to look different as I changed the way I looked at it. I began to find my true self underneath layers of what had seemed like my reality.
And in doing so, I found something just as valuable: I found my passion for helping others nourish their unique journey toward self-discovery, and living a joyful and connected life.
Just as a flower unfurls as it blooms, I began to unfurl and bloom—body, mind, and spirit–and my life and health began to change in ways I could not have imagined.
I breathed more freely, balanced more steadily, and became stronger in every way. The pain in my body began to subside. I slept better. I ate better. And I developed a stronger sense of myself.
On my spiritual journey, I learned that my internal world MATTERED.
I tapped into my internal voice, got in touch with my feelings and emotions, and became grounded in my body and mind. As a result, my whole life changed for the better.
I no longer felt like life was just passing me by.
That is the message I am passionate about sharing with everyone! And I am just as passionate about sharing the tools and knowledge I have learned on my healing journey to help others live their best life.
Creating a fabulous life takes a combination of a healthy body, a well-nourished spirit, and the proper mindset. But if I can do it, so can you!
So if that voice inside is calling you to be healthier and happier, then by all means answer the call: stand up for your authentic self, recover your body's natural healing abilities, and create a life you love.
I love to work with individuals who are looking to heal and to find strength, vibrancy, and a place of peace in their lives.
Great, so let's dig a little deeper into the story – has it been an easy path overall and if not, what were the challenges you've had to overcome?
Teaching yoga was an easy decision for me. After my experience with yoga, I felt directly called to share the beauty and transformational benefits of yoga.
Managing my time between teaching and administrative time has been challenging. This was never truer than when I added retreats to the mix.
There is a lot of planning and time that goes into developing just the right mixture of location, interaction, practice, and rest to make a magical and transformational retreat experience, but I have to say it is one of my great joys. It's pleasing to host individuals away from their day-to-day lives and problems in a place where they can unwind, rest, renew, connect, heal and begin again from a new perspective.
One of my biggest early hurdles was my resistance to the inner call to write. I had never written before, and certainly not from a personal perspective. But that just goes to show how transformative yoga can be. Once I finally caved and sat down to write my first article, the universe seemed to open up. After submitting that article to a large on-line health and wellness site, I received a quick response that they were going to publish my article the next day. I've been writing ever since. My work has been featured in Mantra Magazine, Lucy Activewear, The Wellness Universe and the YMCA. On my website, I regularly post on my blog.
Please tell us about Hope's Yoga.
I specialize in working with individuals and small groups, either one-on-one or in small group classes. I design and lead retreats in beautiful, spiritual places like Sedona, Arizona. Retreats allow my students to go deeper into their yoga practice and be challenged on the mat and off, while exploring breathtaking outdoor landscapes.
I deeply believe there is a yoga class for everyone! My approach to teaching yoga guides each person in developing a practice that is relevant to his or her own body and life experience. I teach my students to work with their body by being connected and responsive to a more subtle level. By practicing deep listening and personal responsiveness, I can guide students through their practice and help them reduce chronic stress, improve their flexibility, raise awareness, compassion, and mindfulness; and importantly, help them strengthen their body and mind.
My practice is an adaptive yoga that uses awareness, breath, movement, and relaxation to create an opportunity for repair and rejuvenation so that all systems in the body can come into balance. Classes are a mix of relaxation, strength, and tools that help individuals find inner peace. If someone thinks, "there is no way in the WORLD that I can do yoga," my classes are the place for you!
I work with students to find the right balance for their individual needs, whether that is to balance yoga with more aggressive cardio/weight workouts to relax and restore, to finally begin a yoga practice, or if they're looking for yoga to help them reestablish trust and strength in their body after illness or trauma.
Contact Info:

Image Credit:
Emily Elissa Photography, Becca Katzman