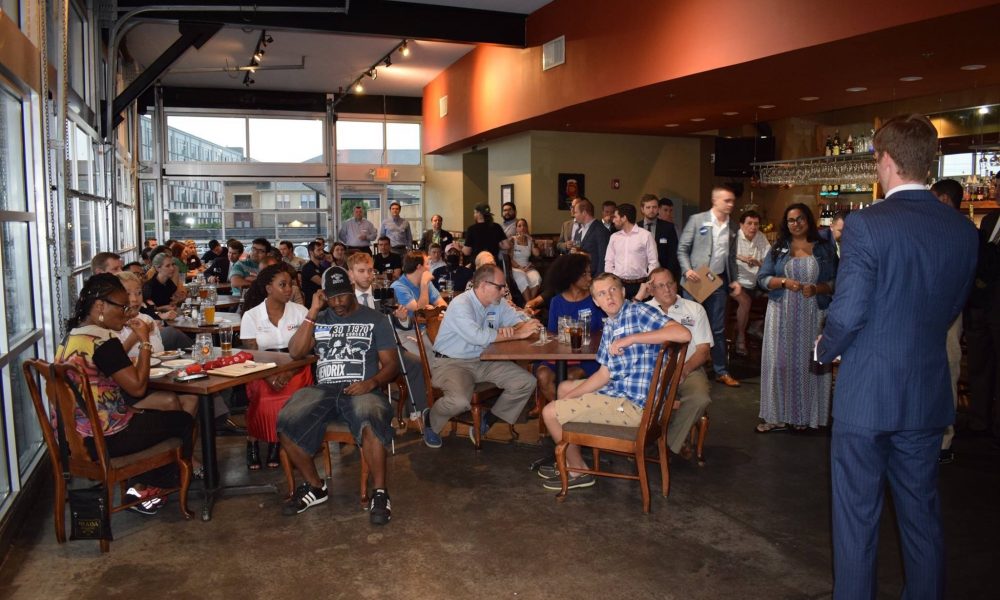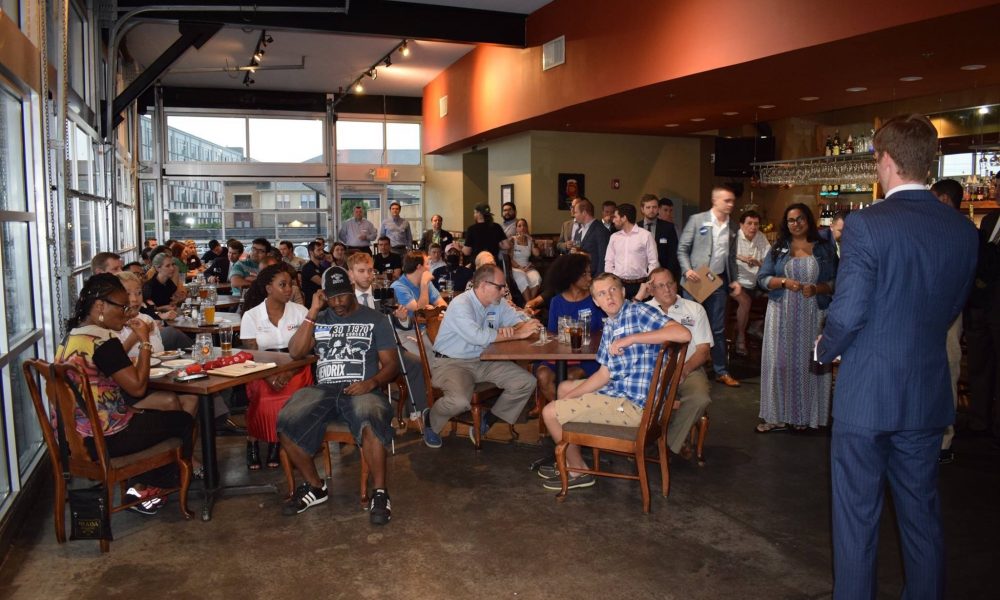 Today we'd like to introduce you to Jake Evans of Holland & Knight LLP.
Thanks for sharing your story with us Jake. So, let's start at the beginning and we can move on from there.
There is a little town called Lithia Springs on the west side of Atlanta. That is where I grew up. My father was a hard-working, intelligent, no nonsense lawyer. And my mother was a kind-hearted, loving, patient school teacher. Age has taught me that this was a potent combination for an upbringing.
Growing up, I was a little different. I had a restless mind with an insatiable curiosity. I wanted to absorb everything and asked endless questions (thankfully, I had patient parents). I also had an obsessive streak. When I focused on something, my mind did not stop. For better or worse, these characteristics have stayed with me.
Virtually every Saturday in the fall growing up my father and I went to the University of Georgia football games. As you might expect, UGA became my dream school, and I was fortunate to be accepted.
During my time at UGA for college, I channeled my obsessive drive to academics. Through hard work and focus, I excelled, earning a perfect 4.0 GPA seven out of eight semesters and graduating with summa cum laude honors. I had some fun, too.
Next was law school. My father, who served (and still does) as a role model, was a successful attorney. To his credit, though, he never pressured me towards a specific career. But I knew that my skill sets and preferences were most complimented with the practice of law.
Initially, I strongly considered attending a D.C. law school. D.C. is the political center of the country, and I had political interests so it seemed a great fit. But in-state tuition and my love for Georgia ultimately won out and I decided to remain at UGA for law school.
Law school was a different beast. Everyone at UGA law was intelligent. And intelligence, without a purposeful work ethic, was insufficient. I quickly learned this and upped my game. I was again blessed to graduate with cum laude honors and towards the top of my class.
Law school taught me an important lesson, though. And that is, the difficulties, necessary sacrifices, and stresses increase with every level that you climb to in life.
After graduating from law school, I stepped into the 'real world'. I graduated in 2012, which was a brutal time as the law market had not fully recovered and law jobs were scarce. Nevertheless, I started the climb.
As a young lawyer, I was a maverick in many ways. I greatly emphasized marketing and brand development. I published many articles, gave speeches, and held many leadership positions. This was attributable to great mentors (most principally my father), and some courage, too. While growing my profile, I also relentlessly focused on perfecting my legal skills, and on becoming an exceptional lawyer. This balance made for long days. But it made all the difference.
Now, entering my seventh year of law practice, I have been blessed to receive countless honors and accolades. I additionally have many incredible clients. There is no doubt, though, that I would not be who or where I am today without innumerable people that gave their time and energy to my development. Childhood teachers, college and law school professors, current and former colleagues, and friends and family all helped refine my skills and advise me on important life decisions.
In many ways, my career is only beginning. I am in a position, though, to accomplish something special, and that is because of the wonderful people that are and have been in my life.
Abraham Lincoln once said, "I'm a success today because I had a friend who believed in me and I didn't have the heart to let him down." I am blessed to have many people that believe in me. And I will not let them down.
Has it been a smooth road?
The road to success is always bumpy. That is not unique to me. I aim to continually seek out challenges, which are necessary to growth. If you are fully comfortable with your life and circumstances, then you are not growing and that is a bad thing.
Many of my life challenges have certainly not been sought out, though. These have included both personal and professional life challenges. Although these times are difficult, I view them as an opportunity to grow, test my abilities, and build mental fortitude. Many of my biggest life challenges have been blessings in disguise. I trust that God has a plan for me, and have I faith in that plan.
So let's switch gears a bit and go into the Holland & Knight LLP story. Tell us more about the business.
Holland & Knight LLP is a full-service law firm with over 1,300 lawyers across the globe. My practice focuses on three core areas: (1) complex business litigation, where I solve business disputes for clients; (2) government and administrative law, where I solve government facing problems for clients; and (3) business law and counsel, where I solve general business problems for clients.
As my practice has evolved, I have become a high-level problem solver. Clients come to me with a problem, and I pride myself on fixing that problem. For every representation, I work with clients to define the goal, generate a strategy to achieve the goal, and relentlessly execute that strategy. I view my client's goal as my personal goal, which creates an unparalleled fire to achieve that goal. My ability to consistently 'win' for my clients, and to generate creative strategies to do so distinguishes me from my peers.
How do you think the industry will change over the next decade?
The practice of law, like most industries, is constantly changing. Rate pressure, innovation, and alternative fee structures are modifying the legal landscape.
But maintaining client relationships, providing value, and, most importantly, achieving client goals will never go away. I pride myself on these qualities. And they have helped accelerate the growth of my law practice.
Contact Info:
Getting in touch: VoyageATL is built on recommendations from the community; it's how we uncover hidden gems, so if you know someone who deserves recognition please let us know here.