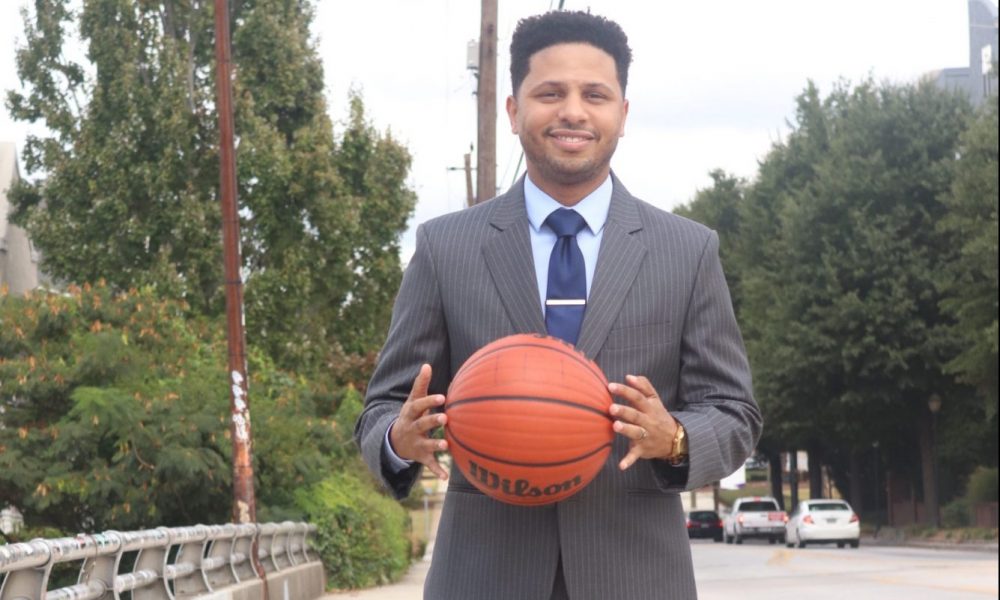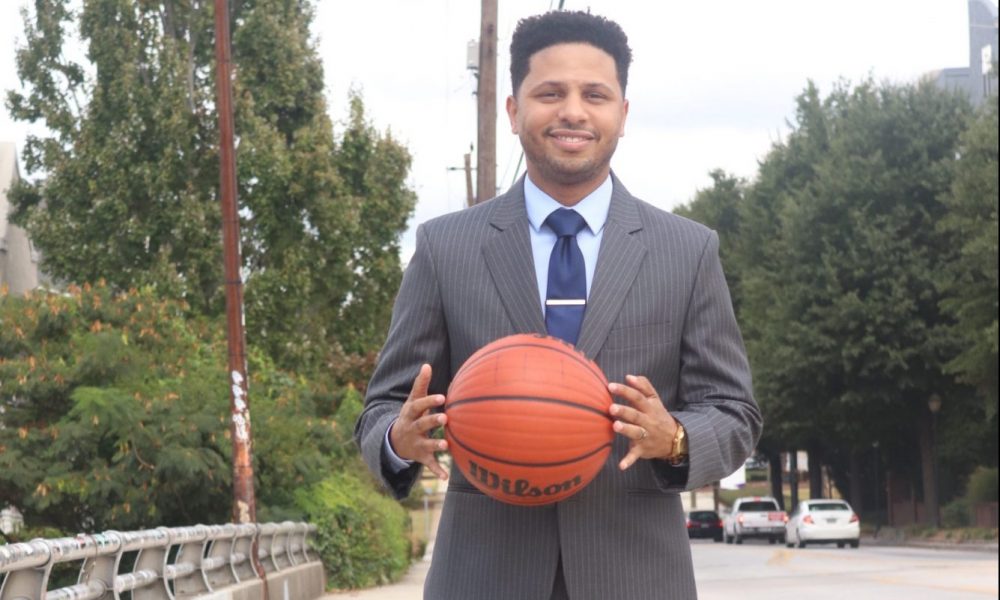 Today we'd like to introduce you to James Williams.
So, before we jump into specific questions, why don't you give us some details about you and your story.
My story begins at a little house on East Avenue with my parents (James & Velicia) and my three brothers (Chris, H.J. "Older" & Malcom "Younger"). Growing up I played football, baseball, basketball and ran track at the M.L. King Rec Center, which gave me my appreciation for being on a team but my desire to win and compete was built at home against my brothers.
My brothers and I were rambunctious, to say the least. We were always competing with each other, whether it was backyard basketball, tackle football, eating or clean contest. We were also very aggressive, we fought a lot, which led to us breaking things and putting holes in the walls. I credit my older brothers for instilling in me the competitive fire that I have because they never took it easy on me. So, when I left the house to face kids my own age, I had confidence that if I did not think you could beat my brothers in a sport or a fight, I had nothing to worry about. The funny thing is I still feel the same way now as an adult.
On the other side of the coin while competing in our neighborhood everyone noticed that I had a knack for putting together teams that would typically win whatever we were playing. I had an early understanding that you needed to identify someone's talent and put complementary pieces around them to have the best chance to be successful. So, I was often selected to be a team captain so I could pick teams and my teams rarely got beat. I still carry that ideology with me in my current profession.
I got started in the basketball scouting space about four years ago but I've worked in basketball my entire adult life ranging from GM, Head Coach, Assistant, Basketball Operations and Scouting. I played at Bryan College in Dayton TN, I coached on almost every level ranging from high school, college and the professional ranks, and I even coached in Beijing China for about a year. I worked in the Continental Basketball Association where I started as a staff assistant but quickly worked my way up to Assistant GM before finishing the season as the interim GM/Head Coach. My proudest moment to date was my time working within the Cleveland Cavaliers organization where I worked as the Player Personnel/Basketball Operations Coordinator for the Canton Charge.
The interesting thing about my position with the Charges was it all happen because I was watching an ESPN special on the then VP of Baseball Operations of the Boston Red Sox, Theo Epstein. During the special, they mentioned that Theo got his start in the MLB when he wrote letters to every team and the Oriels responded and offered him an internship. After that, I figured I'd try my luck and write a letter to every team in the NBA. I heard from almost every team in the league but the responses were all "thanks but no thanks".
Then my luck changed when I received an email from David Griffin the now VP of Basketball Operations for the New Orleans Pelicans and the then Assistant GM of the Cavs. He told me he was very impressed with my letter but unfortunately, they did not have anything available. He told me to keep in touch and if anything became available, he would keep me in mind. About three weeks later, I noticed the opening in Canton; I reached out to David and he walked my resume over to the person in charge of hiring. Two days later I had a phone interview, a couple of days after that I was on a plane to Cleveland for what turned out to be an 8hr interview with the entire basketball operations staff and a week after that I was offered the job.
To circle back around, I started my basketball scouting service as a hobby. I was working for a basketball apparel company in Atlanta (POINT 3 Basketball) as a sales manager and everything seemed fine. However, internally something was missing and I didn't know what it was until I started doing video breakdowns on YouTube for fun. I never thought it would turn into a business but fate would have something to say about that. After posting 4 or 5 videos, an NBA G-League head coach reached out and asked how much I would charge to do a video report for him. I had no idea what to charge but once we negotiated a price, I was on my way. A month or so later, I was in Toronto for the G-League Showcase where I began to connect/reconnect with several NBA bigwigs.
That first year I covered exclusively the NBA G-League, the second year I got some great advice from an NBA Executive to add college players to my radar and by the third year, I was covering high school as well based on some more sound advice from a basketball legend in the Atlanta area. 
We're always bombarded by how great it is to pursue your passion, etc – but we've spoken with enough people to know that it's not always easy. Overall, would you say things have been easy for you?
It has not been a smooth road, there have been all kinds of bumps and roadblocks along the way. There have been financial struggles, time apart from family, coupled with a lack of access to credentials for events and games. The finical part is pretty cut and dry, I've funded my way to almost every event and game I've attended, outside of a few timely donations from my wonderful friends and family. The credential access is tough because with me being a relative newcomer a lot of people don't know me and are/were reluctant to give access. The toughest part for me has been the time away from my family. There are a lot of late nights, long weekends away and most recently, I missed Thanksgiving to attend a college event out of the country.
I can say that going into my fourth year it has gotten easier and easier. I equate it to my ability to stay present and engaged with my family as much as possible. I have been credentialed to events like the Nike Hoop Summit, McDonalds All-American game, USA Basketball Jr. National Team, NBPA Top 100 and many more events. In addition, I've got teams from the ACC, SEC, PAC 12, and the AAC signed up for my college scouting service. I'm also in talks with several NBA teams about potentially picking up my services as well.
I was told my Father when I was a kid that pursuing your purpose comes at a price and that price is time. The one thing you can never get back or duplicate. You have to be a strong-minded individual to continue to go after what you want because the pull of missing time will always draw you back in. The truth of the matter is, It's Lonely in the Middle. What I mean by that is, to step out on faith and bet on yourself is the start, the middle is where I am now. Is navigating/growing a business from the ground up with no idea on when or if I'll ever reach the top. In the middle I have doubts and my confidence gets shaken from time to time which I typically deal with alone but what keeps me going is my belief that I'm living my purpose and I am right where I am supposed to be at this moment. 
The truth is throughout all the difficulties that I go through, I'm the happiest I've ever been. Because I wake up every morning and get to do what I love and what I was called to do. And to me, there is no greater feeling in the world.
We'd love to hear more about your work and what you are currently focused on. What else should we know?
In a nutshell, I search the globe looking for undervalued and overlooked basketball talent. I look at high school players going into the college, college players going into the pros whether it be NBA or overseas opportunities. I also do my best to cover the international market along with the G-League players as well.
Over the past 5 or 6 months, I've been building an interactive player database for my subscribers. It will give them access to every player I've ever scouted. They will have the ability to simply type in a player's name and all the information that I've gathered on that player will populate. It has been a challenge but I'm pretty close to launching it. I believe it will be a game-changer for my business moving forward. 
What sets me apart from everyone else in the business is my ability to combine old school and new school basketball scouting techniques. You have guys that only trust what they see and you have guys who only trust what the numbers say. I utilized both aspects along with the tons of basketball knowledge I have picked up along the way. I'm known for being very thorough with my reports, I do my best to provide as much information as possible about the players game/skillset and personal information, like family upbringing, character, and overall personality.
What were you like growing up?
Growing up, I was a shy kid, I had two older brothers so I was always just the little brother. I was also extremely competitive, with me being the runt in the family I always felt like I had to prove myself, so I would secretly practice for moments to standout. More often than not the extra practice worked out in my favor. They say luck is when preparation meets opportunity and I have always done my best to prepare for when opportunity knocks.
I was always interested in sports, all types of music and I love a good movie. I also had an interest in fashion, which I undoubtedly inherited from my father. But I also enjoyed time alone, I think growing up in a big family and sharing one bathroom with five other people and sharing a room with my three brothers finding time to myself was few and far in between so when I got it, I relished it.
Contact Info:
Suggest a story: VoyageATL is built on recommendations from the community; it's how we uncover hidden gems, so if you or someone you know deserves recognition please let us know here.