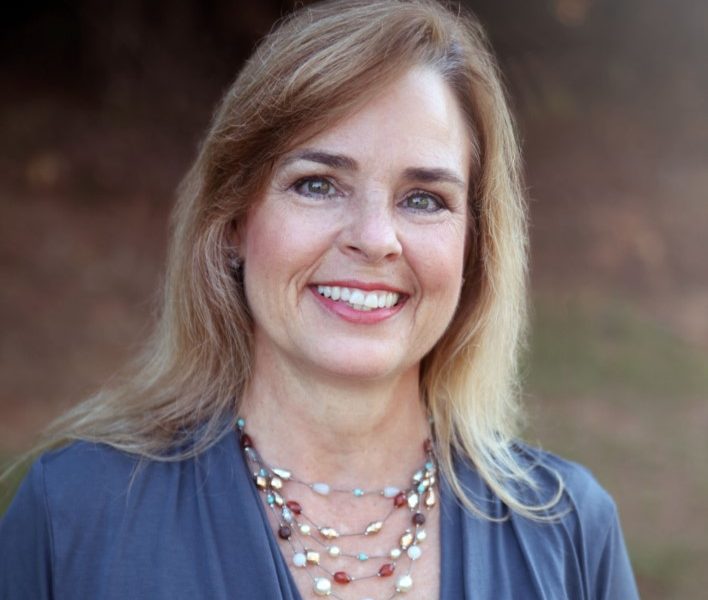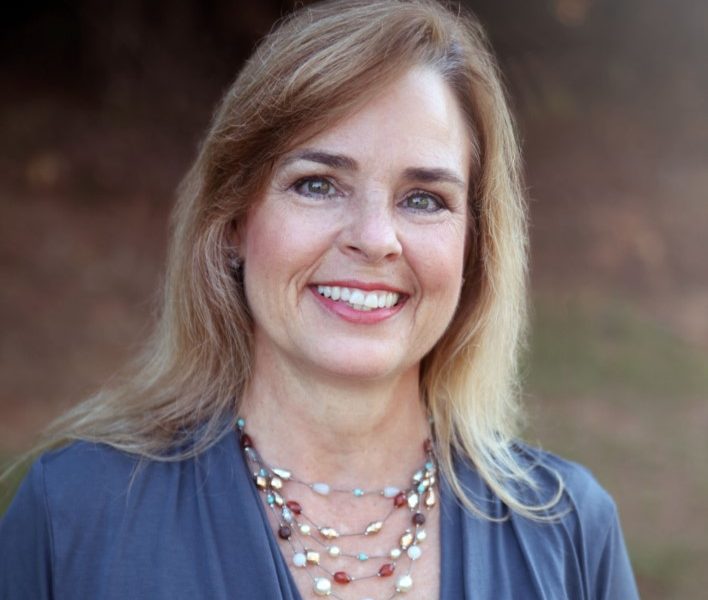 Today we'd like to introduce you to Jan Wolbrecht.
So, before we jump into specific questions about the business, why don't you give us some details about you and your story.
I'm a Georgian native and grew up with horses. Because we were a family of all girls, I became hands on with my dad helping him fix whatever the horses tore down. I guess it was no surprise that I'd become an "creative problem solver".
Shortly after college, I found work as an Interior designer for a home builder. Within a few years, I became a military spouse and understood that home was where the military sent you and began a family.
After 9 years of marriage, I found myself as a struggling single mom with 3 young children far from home. My family helped me move back (to Georgia) and offered lots of support. Ten years later, through family connections, I was blessed to find my current husband. He exposed us to more of the great outdoors—fishing, hunting, and shooting. Little did I know that those encounters with guns would become a major role in my life story.
2013 is where the real story begins. We (my husband and I) began noticing more "petty crime" stories being reported in our local news and now crimes were occurring in what many would call "good areas" of town.
Because of this, my husband bought me a pistol for self-defense. Because, you never know when something is going to happen, right? No one's "protector" (for me – my husband) can be with you 24/7. I needed to be able to defend myself and take responsibility for my own safety and my kids.
My husband taught me about gun safety and took me to the local shooting range for practice. Your local shooting range is a great place to get training; and in a safe environment. It can be a bit scary at first, but remember so was driving a car for the first time.
The gun range wants everyone to have a pleasant and safe experience. There's never a dumb question when it comes to firearms and safety.
There's a point to all of this because it was through these training classes that I learned that these other women (moms and working professionals) concealed a firearm for their protection on a regular basis, hidden from view. This is called concealed carry.
As I became more comfortable with my firearm skills, I understood the value of concealing a firearm for protection. I also learned that carrying concealed 'on body' is ideal; as opposed to in a purse. A concealed carry purse has a separate pocket or section just for your firearm. This is important for a number of reasons. If you carry in a purse or handbag, you now have added responsibility of keeping it in your control all the time! No one wants curious little hands in unwanted places.
Not to mention when you add a loaded firearm; your purse gets quite heavy very quickly!
I became very conscious of how to dress. I felt as if my firearm plainly showed through whatever I was wearing. It seemed to me that "concealed carry" wasn't an effective form of protection when it was so obvious that I was hiding a gun under my clothes. So, I searched online for concealed carry clothing and all I could find was tactical clothing. "Tactical" is tough, rugged, won't rip – very durable for its purpose which is why this type of clothing is what our 1st responders, law enforcement, and our military wear. Not necessarily a great disguise if you don't want people to assume you have a firearm on you.
So, I found myself saying what every woman claims "I have nothing to wear" – which was true – I had nothing to wear that my firearm that wouldn't print in.
Choosing to concealed carry does mean changing your fashion wardrobe and your lifestyle. Thus, the dilemma of how to dress like a lady while concealing a tool for protection. In an effort to help others with this challenge; I began to think outside the box for ways to solve this dressing dilemma.
This was the beginning of a clothing line idea, but I wasn't sure where to start. I came up with a name for my business, Incognito Wear IX, because if you're carrying; you want to be incognito. And I had an animal totem, an owl- a symbol for wisdom; it's silent, observant (big eyes), and well camouflaged! One who carries a concealed firearm wants to hide in plain sight.
But was this God's plan for me? I turned to my faith for guidance, direction and clarity.
Several months later, on a remarkable day in December of 2014, I see a big bird flying pretty low within 40 feet of us and lands on a tree trunk. My girlfriend didn't see it flying but I stopped her to say, "there's a hawk".
Suddenly, I realized it was an OWL! – and about 3'-0" from the ground! Out of nowhere, on a beautiful, sunny day, God put an owl (my symbol for Incognito Wear IX®) on the side of a tree trunk and starred at me! How incredible, Awesome and exciting!
In broad daylight, this well camouflaged and silent creature who hunts under the cloak of night, showed itself to me. The Lord answered my prayer. I received it loud and clear. I began walking in faith and started Incognito Wear IX®.
*It's important to understand, know and exercise gun safety rules, and the gun laws in your local area
We're always bombarded by how great it is to pursue your passion, etc. – but we've spoken with enough people to know that it's not always easy. Overall, would you say things have been easy for you?
I was working a full-time day job and starting this business in my "free time" – not necessarily easy. I would say starting a business is like a driving down a country road. A lot of twists and turns, bumps, hills and valleys but the drive is always worth it.
I've had to learn a lot about so many topics. I was overwhelmed with all of the steps in creating clothing. Everything from pattern making, tech packs, fabric sourcing, manufacturing (which has many things to learn about), and legal things like registering a trademark. It takes time to find the right fit with a manufacturer. You see, some factories may not have the right equipment for the type of material chosen or can accommodate your timeline. There are many factors to consider.
It will typically take approximately one year from design idea to manufacturing for 1 item. In addition to all of these challenges, the manufacturer needs to know the number of units you want. Depending on the quantity you want to make, the number of different color way(s) and the size ranges (S – XL for example). However, these challenges are for manufacturing in the United States. In fact, it took about a year just to find a manufacturer for my Strix bellyband holster. Also, I've had to learn technical things like navigating my way into the social platform mazes and understanding some things within my website.
So, let's switch gears a bit and go into the Incognito Wear IX story. Tell us more about the business.
While I have a very niche market, it is growing. The number of concealed carry licenses has been on the rise with women growing at two times that of men. This brings a lot of opportunities for new businesses like mine – which is primarily eCommerce. I design and manufacture in America, casual clothing for those who take their safety seriously. Currently, I'm more focused on the Concealed carry industry, but see a cross over to the travel industry (to aid in prevention of pickpocket thieves and keeping one's valuables safe on the body in a location no one knows of).
My hope is to encourage and empower women. We all need to be responsible for our own safety. Let's face it – it's getting dangerous, and women are targets. A firearm can be a great equalizer when faced with danger. Keep in mind, there are plenty of non-lethal options too!
The main thing is to prevent becoming a victim and staying safe! That said, I'm the first to come out with non-tactical clothing designed exclusively for the concealed carry market. My goal is to make is easier for women to have fashionable options that serve her goal in being armed and safe.
While most of my clothing is currently for women, we plan to add a men's line in the future. My Strix bellyband holster is a unisex holster.
I feel the most unique feature of my clothing line is that the garment isn't supporting the weight of the firearm. Tactical clothing supports the firearm in a hidden pocket, so there's a size constraint on the firearm. Pistols come in lots sizes – compact, sub compact to full size. Our clothing isn't limited by the size of your firearm. Our clothing is designed so you use your own holster IWB/OWB (inside the waistband/outside the waistband) holster with the support of a good belt (or our Strix bellyband holster). All guns need a holster that protects the trigger, especially when concealing. (The gun can't go off UNLESS the trigger is pulled).
I want to help other people have the confidence to carry and not worry about the gun printing (showing an outline through clothing) while looking fashionable and being comfortable in what you're wearing. That feeling of confidence completes the outfit in my opinion.
For those who don't know, typically, it would take two hands to be able to draw a firearm from cover. One hand needs to remove the garment (out of the way) usually by lifting one's shirt up to the chest, while the strong hand grabs for the firearm or non-lethal device to stop the threat. This takes time and two hands.
In designing our clothing, I'm thinking about young mothers who may have a child in their arms, or someone with groceries or a briefcase and or a purse in tow.
How could they access their firearm if needed to defend themselves? I want to give them quick access to their firearm without having to lift their top to expose more than one is comfortable showing. As women, many times we get a feeling. I want to save time in scenarios like those – when you're feeling uncomfortable, if you could put your hand on a tool that could save your life without any other change in body movements, you'd have an advantage over a would be criminal. This is why I designed hidden access so one can draw (the firearm) with one hand.
Our clothing is Made in America and I'm proud of that. I'm a daughter of a WWII Navy Pilot, former Air Force spouse and my sons are Marines.  Our tag line is "Never be a victim because of style" which means don't let style or fashion keep you from being armed. You don't have to wear baggy oversized clothing to hide your firearm. You can "Be armed, Beautiful and Gun chic".
Has luck played a meaningful role in your life and business?
I'd prefer to call it favor from the Lord, and yes. I know the Lord answered my prayer about starting this business. If He can put an owl in my line of sight on a bright sunny day, and it perches on a tree trunk 3′ from the ground and stares at me (and a friend); What can't He do? I believe there's no limit on "favor" (or luck) from the Lord.
Who are my cheerleaders and support?
My family and friends are great supporters & cheerleaders. My husband, John, has been an entrepreneur most of his life and has good advice.
Some of my models are my children and other family members, which I love. My sister, Lynne Tanner, is helping with trade shows, sales, and marketing. My best friend, Frannie Watson, covers us with prayers. Because she's an author and sees the big picture, she's helpful with guidance and overview. There are several women within the firearms industry that I go to as well. Many of them are firearm instructors and give me feedback regarding designs and what they're looking for in dressing fashionable for work and concealing on body. As many successful entrepreneurs say; no one is successful on their own. I am grateful for all of them (my supporters) and they mean a lot to me. I'm grateful and love my tribe!
Pricing:
Our most popular top Lion + Lamb $154.99
Strix Bellyband Holster $89.00-$99.00
Concealed carry Dresses $99 and up
Other tops $44.00-$47 (not by Incognito Wear IX but are good options for concealed carry)
Concealed Carry purses $69 and up
Contact Info:

Image Credit:
Closet photo by buzzfeed. All others owned by Incognito Wear IX
Getting in touch: VoyageATL is built on recommendations from the community; it's how we uncover hidden gems, so if you know someone who deserves recognition please let us know here.