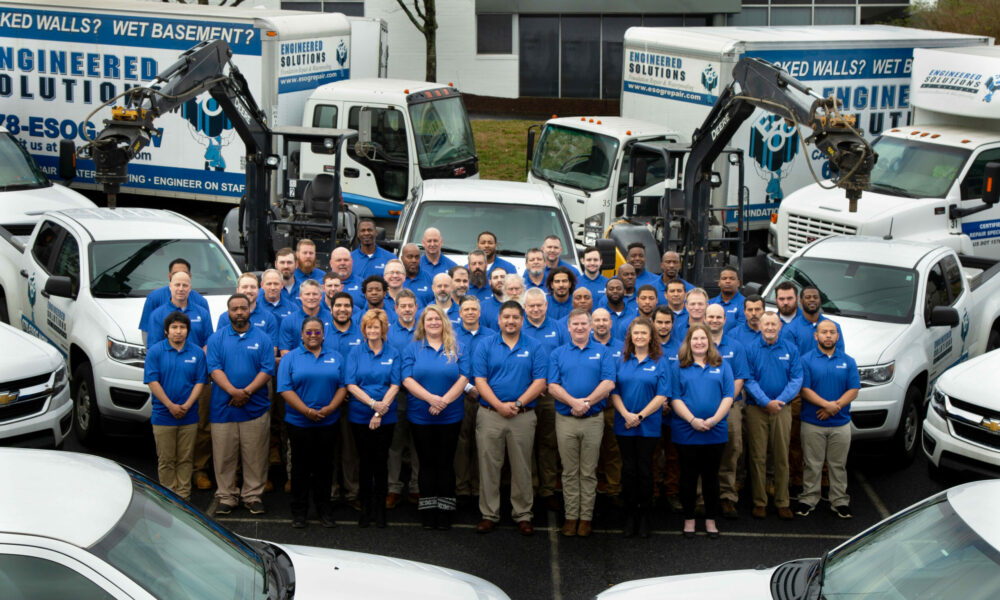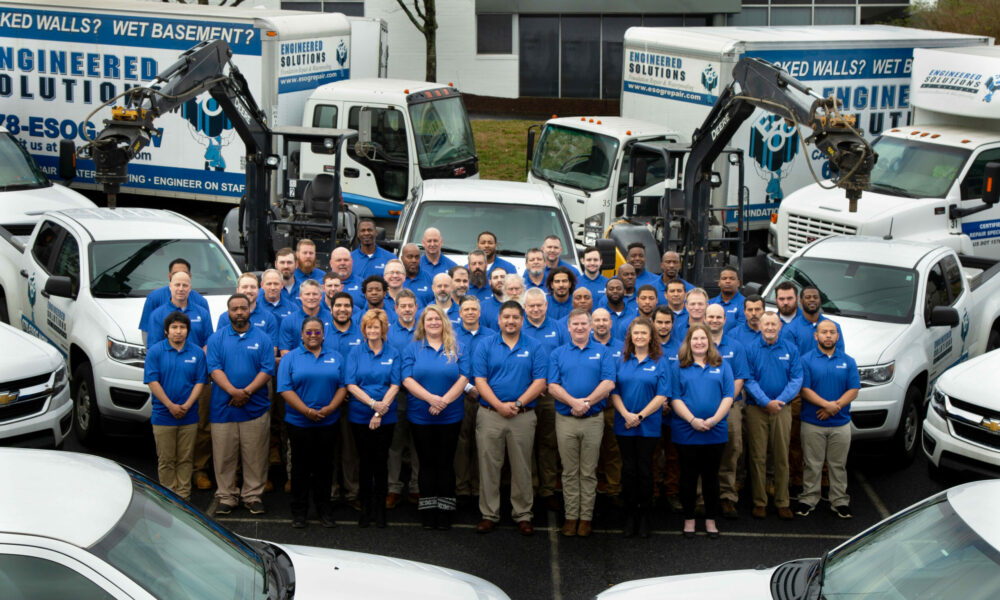 We're so pumped about our conversation with Jay Eastland. Jay is the co-owner of Engineered Solutions of Georgia and is also a content partner. Content partners help Voyage in so many ways from spreading the word about the work that we do, sponsoring our mission and collaborating with us on content like this. Check out our conversation with Jay below.
Hi Jay, thank you so much for sitting down with us again. For folks who might have missed our initial interview, can you start by briefly introducing yourself?
My name is Jay Eastland. I'm one of two owners of Engineered Solutions of Georgia. My business partner, Luis Cuevas, and I have worked together in the Foundation Repair and Waterproofing industry for over 20 years. We worked at several different companies prior to starting ESOG, but after we worked for a company and realized we wanted to do things differently, we began our own company with a focus on solutions-oriented approaches.
For our readers who might not be as familiar, what can you tell them about what you do?
Our business is comprised of residential and commercial repairs – we primarily repair existing building foundations, but have some presence in the new construction market as well. For example, if your basement is leaking, your porch is separating from the base of your house, or you have a larger issue with a commercial building, we can fix it.
How has your business changed and grown since you began in 2006?
We started our company in 2006 just before the housing market crash. We were a small company scraping for every job when the crash happened, so we quickly gained a reputation as a hungry company that "did not have enough sense to walk away" from really tough projects. We were and still are very committed to providing the best possible solution to a given problem. We've grown from a few guys to almost 100 employees, constantly being innovative in means and methods. That has led to a lot of cross-purposed and custom-manufactured equipment as well as being able to give back to our community more and more every year that we grow.
Foundation repair may seem overwhelming to some readers – how can they know when it's time to call the experts?
Leaks in your basement are a big sign something in your foundation is failing. More subtle signs can be musty odors, slumped floors, cracks in walls, or gaps between door frames. This means your foundation is shifting, but it won't always mean disaster. If you're unsure, you can always give us a call, and one of our experts can come out for a free estimate. Our core values include honestly about symptoms and repair, meaning we will tell you if it isn't serious as well as provide a permanent solution if it is.
Would you say it's been a smooth road to where ESOG is now, and if not, what are some of the biggest challenges you've faced along the way?
It definitely has not been a smooth road, but we would not have changed much! Our biggest challenge, as well as our biggest asset, has definitely been people. We consider our people to be the secret sauce to our business, and it has been a challenge to find the caliber of people we have assembled. From time to time, I am asked if we are hiring and my answer is always the same – yes! We are constantly looking for good people and when they come available, we snatch them up!
What sets ESOG apart from the competition?
We've earned our stripes as our company has more than 150 combined years of experience in this field. We also have an engineering team on staff – something no other foundation repair company has in the state. We consider customers to be friends and family, and we treat them that way. Unlike our competitors, we're focused on doing business the right way – no band-aid fixes or high-pressure sales tactics, just high-quality work from high-quality people.
Thank you so much again for sharing all of this with us. Before we go, can you share with our readers how they can connect with you, learn more or show support?
Definitely, we love to be active in our community as well as online! You can find out more about our company at www.esogrepair.com or feel free to give us a call at 678-290-1325 where you will get a live person on the other end of the line. You can also follow along the more personal side of our company through our social links:
Instagram: @engineeredsolutionsofgeorgia
Facebook: facebook.com/EngineeredSolutionsofGeorgia
Twitter: @ESOGRepair
Contact Info: